— -- An emotional high school senior recounted the chaos that erupted inside her Kentucky high school when a 15-year-old boy fatally shot two of her classmates and injured another 18.
Hours after the Tuesday morning shooting, Marshall County High School senior Kennadi Spraggs told ABC News in an emotional interview that her friend was shot and injured moments after high-fiving her as they were chatting in a group before class.
She said she thought the first gunshot was a balloon.
"I heard five more, and it was, like, unmistakable," Spraggs said. "You knew it was about to be really bad. Everyone was just screaming and crying and running and saying 'Get down.' No one knew what to do."
"I thought that if you get down, there's a chance that you'll never get back up," she said. "I just took off. I ran as fast as I could."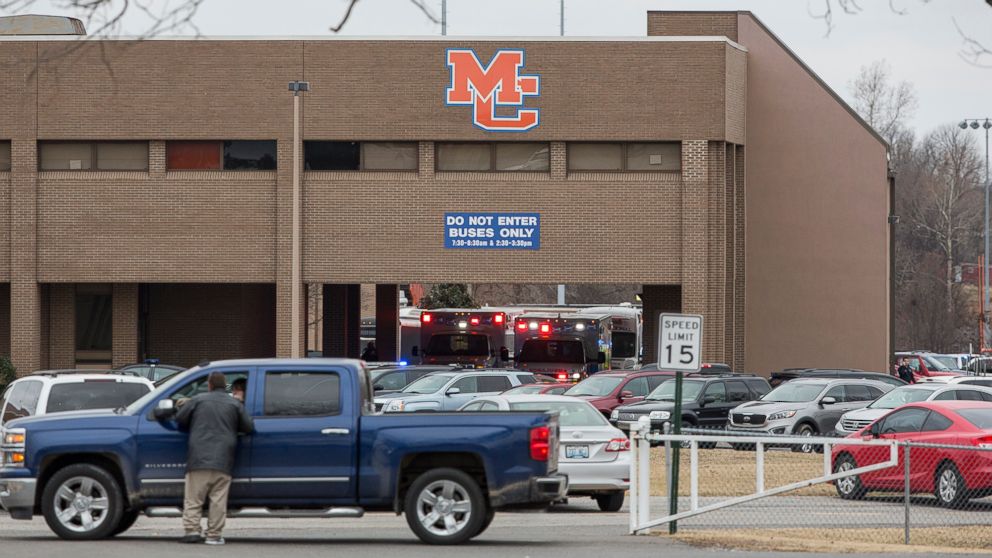 "My parents had always told me if anything happens ... go to the body shop across the road. At that point, my instincts just kicked in and I just ran as fast as I could out of the school," she said, shaking and tearing up.
"There's so many people who weren't as lucky as I was to be able to get out," Spraggs said.
"I thank God that my back was" to the shooter, Spraggs said, crying. "But even the sound of it happening," she said as she shook her head.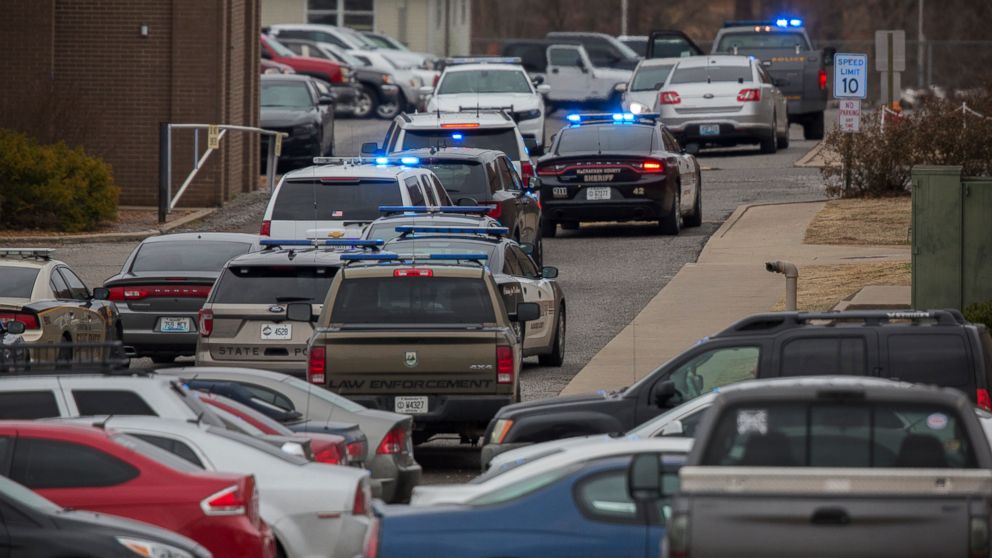 Another student, Bryson Conkwright, watched in horror as the teenage boy pulled a gun on his classmates at their school in Benton, about 120 miles northwest of Nashville, Tennessee.
Bryson told ABC's "Good Morning America" today that he is still trying to process the shooting that left the "nicest people I've ever met" dead or injured.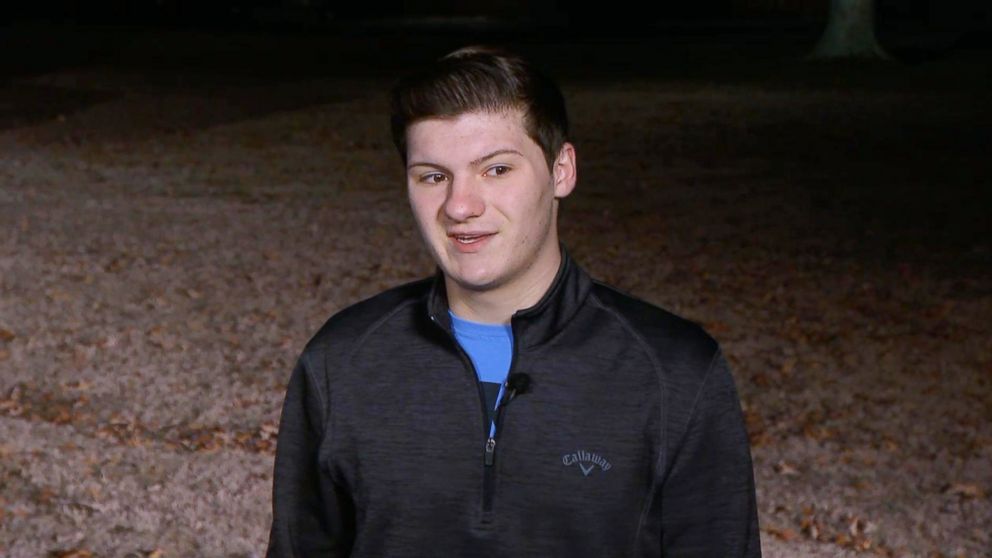 He recalled sitting with a group of friends about 8 a.m. Tuesday when the teen gunman walked up and started shooting without warning.
"I was a little to the side. I was basically in the group. I see this kid walk up. I didn't pay that much attention to (him). I turn back and he draws a gun out from his side and I'm like ... I didn't know what to think at all. And I see this kid draw up his gun and he just points it," Bryson told GMA host Robin Roberts.
"By the time he pulled the trigger, it hit me that this kid ... he's shooting at us, he's shooting at us and I was just sitting there in shock and watching my friends and people that I've known forever ... just dropped. It was unbelievable."
He said chaos broke out in the immediate aftermath of the shooting.
"Everybody was screaming, everybody was running out," said Bryson, who said a bullet grazed his hand. "It was crazy."
"Never in a million years" did he think a shooting would occur on his school campus, he said.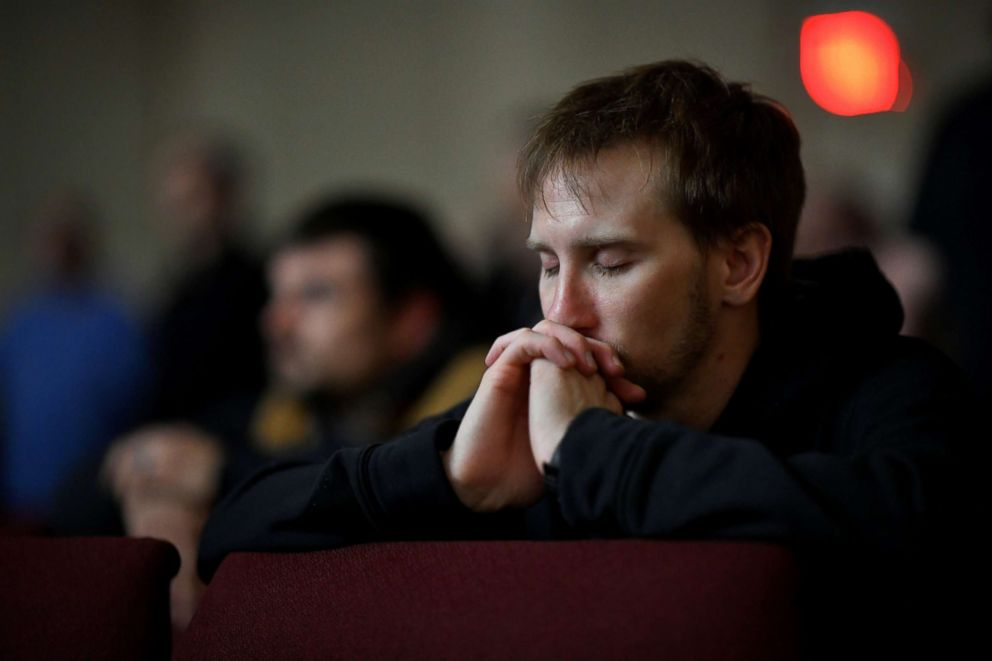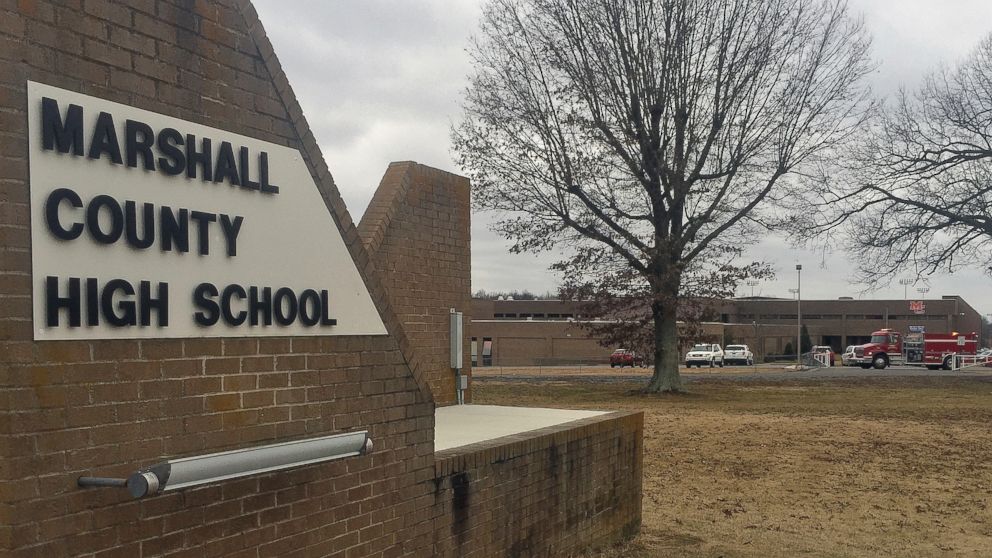 He described Marshall County High School as a "great school," where "everybody loves each other."
"I'll tell you my honest opinion on it is everybody in that group ... they literally wouldn't hurt a fly," he said of his friends who were shot. "The ones that lost their lives, they were probably the nicest people I've ever met. They never had anything negative to say."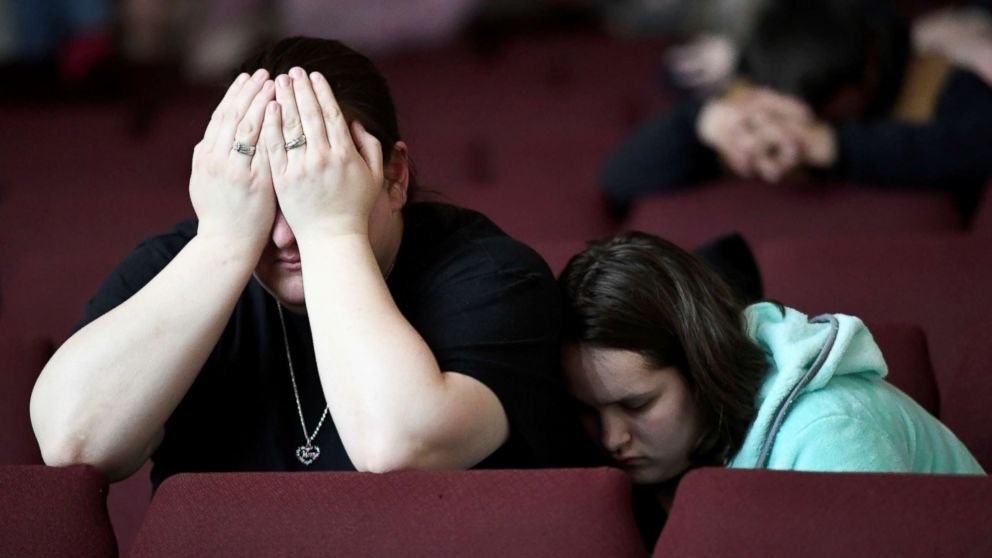 Sixteen people suffered gunshot wounds, including the two victims who died, officials said. Bailey Nicole Holt, 15, died at the scene, and 15-year-old Preston Ryan Cope died at a hospital, officials said.
Jeff Dysinger told ABC affiliate WHAS in Louisville that his only child, his daughter, Hannah, was shielded by Holt before Holt died inside the school.
Dysinger's daughter is now recovering after she was shot in the chest and forearm, WHAS said.
"It makes holding your daughter, your kids, that much more meaningful," Dysinger said.
The suspect, whose name has not been released, was taken into custody and has been charged with two counts of murder, officials said today. He is also expected to be charged with counts of first-degree assault, officials said.
In his first public response to Tuesday's shooting, President Donald Trump tweeted this afternoon, "My thoughts and prayers are with Bailey Holt, Preston Cope, their families, and all of the wounded victims who are in recovery."
The superintendent said elementary and middle schools will resume classes on Thursday and parents can attend school with their children. The high school will remain closed Thursday; the superintendent did not say when it would reopen.