A Northwestern University doctoral student who beat cancer was one of six people shot to death over the weekend in Chicago, gunned down by a stray bullet when he walked into the middle of a gunfight just four hours after arriving in the city to start school, police and his mother said.
Shane Colombo, 25, was killed Sunday in the Rogers Park neighborhood of Chicago while on an errand to buy clothes hangers, said his mother, Tonya Colombo of Menifee, California.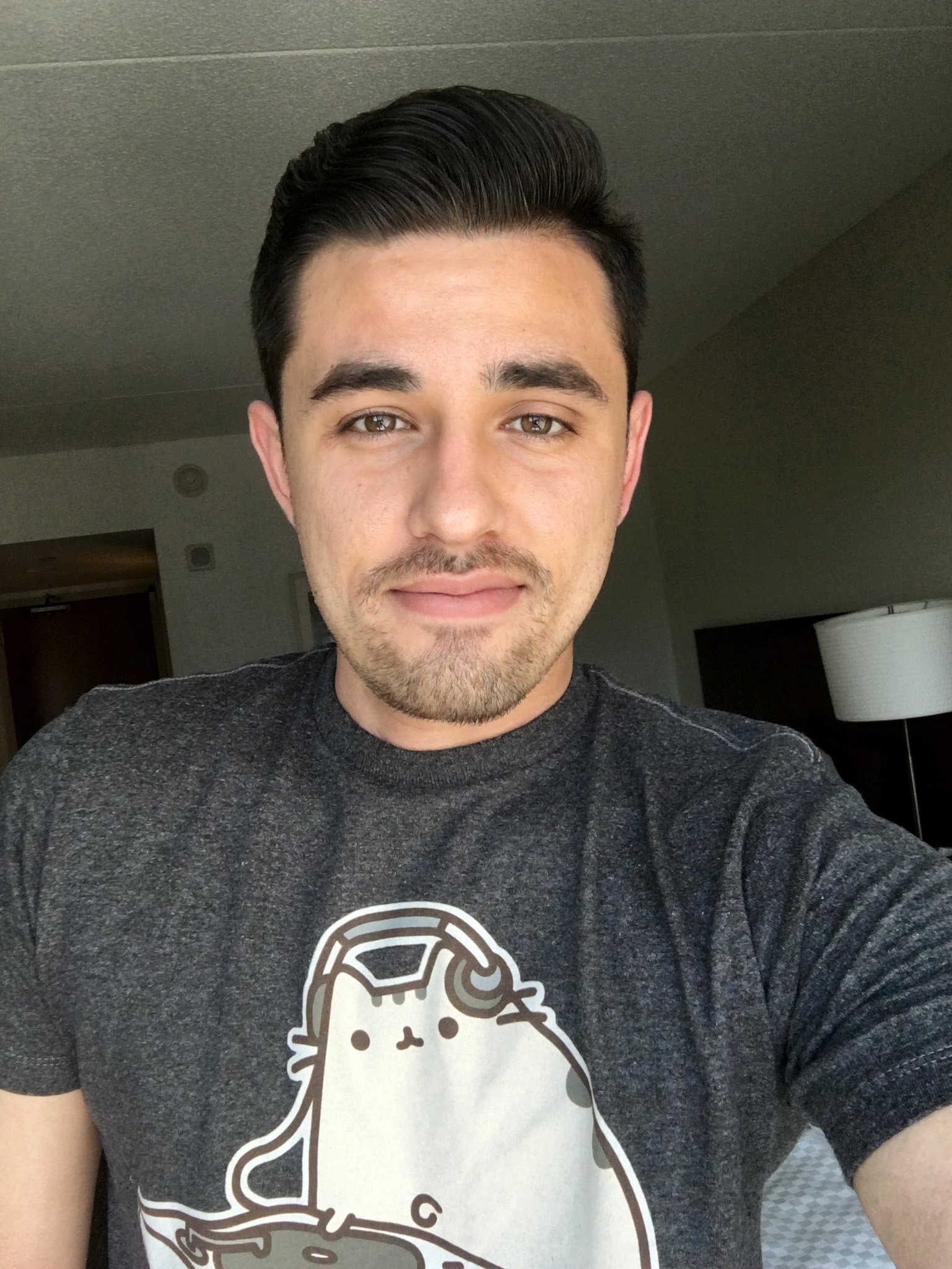 "He was a bright, beautiful, amazing son. And he was so loving," the tearful mother told ABC News in a phone interview minutes after identifying her son Tuesday afternoon at the Cook County Medical Examiner's Office in Chicago.
Shane Colombo was fatally shot about 8:25 p.m. on Sunday, when he got caught in the crossfire of a gun battle between two people, according to officials at the Chicago Police Department. He was shot once in the abdomen and taken to Saint Francis Hospital in Evanston, Illinois, where he died, police said.
Police were working Tuesday to identify suspects in Colombo's killing, but no arrests were made.
He was one of a half-dozen people shot dead in Chicago over the long Labor Day weekend, police said. The other homicide victims ranged in age from 18 to 41 and included two women.
Tonya Colombo said her son had just arrived in Chicago to live with his fiancé, Vincent Perez.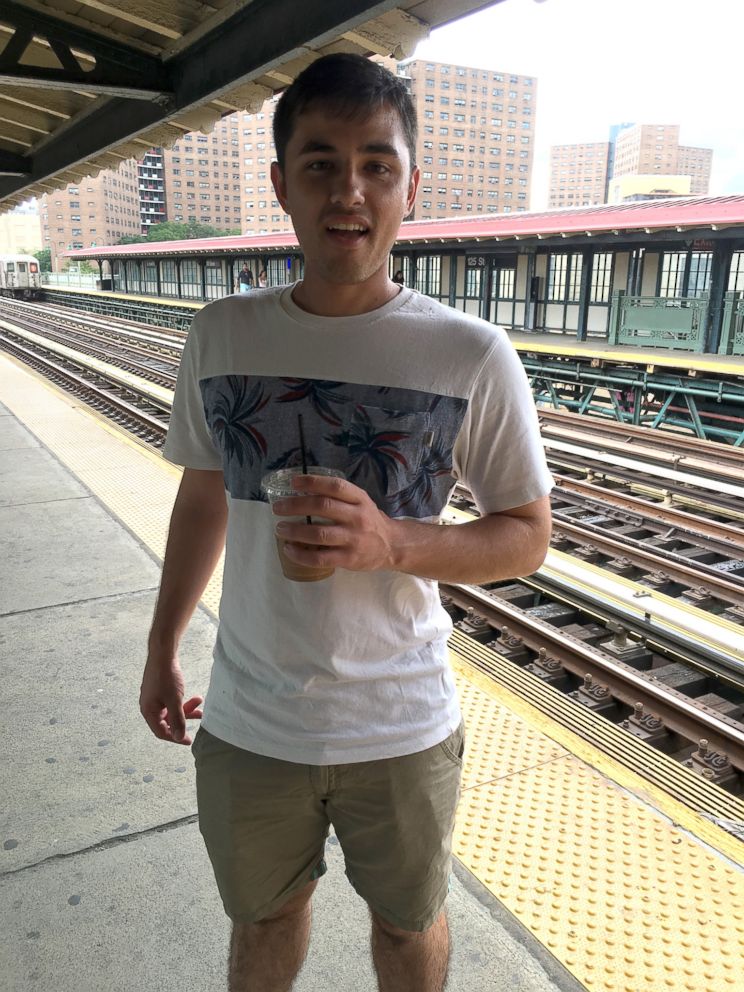 "I was very concerned about him coming out here, and he was killed within four hours of being in the city, four hours of stepping off that plane," Colombo's mother told ABC News.
"I put him on a plane that morning at 10 a.m. [in California] and I kissed him goodbye, and that was the last time I saw him alive," she said.
Perez said he had asked Colombo to stay home, to go on his errand after he rested up from his cross-country journey. He said that just before Colombo was killed he texted him photos of their new neighborhood.
But then Colombo suddenly stopped texting and Perez grew concerned.
"I got worried because he wasn't responding to my text," Colombo said during a news conference Tuesday in Chicago. "I checked his location on my phone because I had his location, and it showed that he was in the hospital. I called and they told me he had just passed. So I didn't get to say goodbye to him."
Breaking into tears, Perez called Colombo "the love of my life."
Colombo had been preparing to pursue his Ph.D. in clinical psychology at Northwestern University, in the Chicago suburb of Evanston, his mother said.
"He was so passionate about what he was doing," Tonya Colombo said. "He was going to be a doctor. He wanted to do clinical research. He wanted to give people answers."
He had spent the past two years living in New York City, where he was a researcher at Columbia University's Social Cognitive and Affective Neuroscience Lab, his mother said. He earned a bachelor's degree from San Francisco State University in 2016.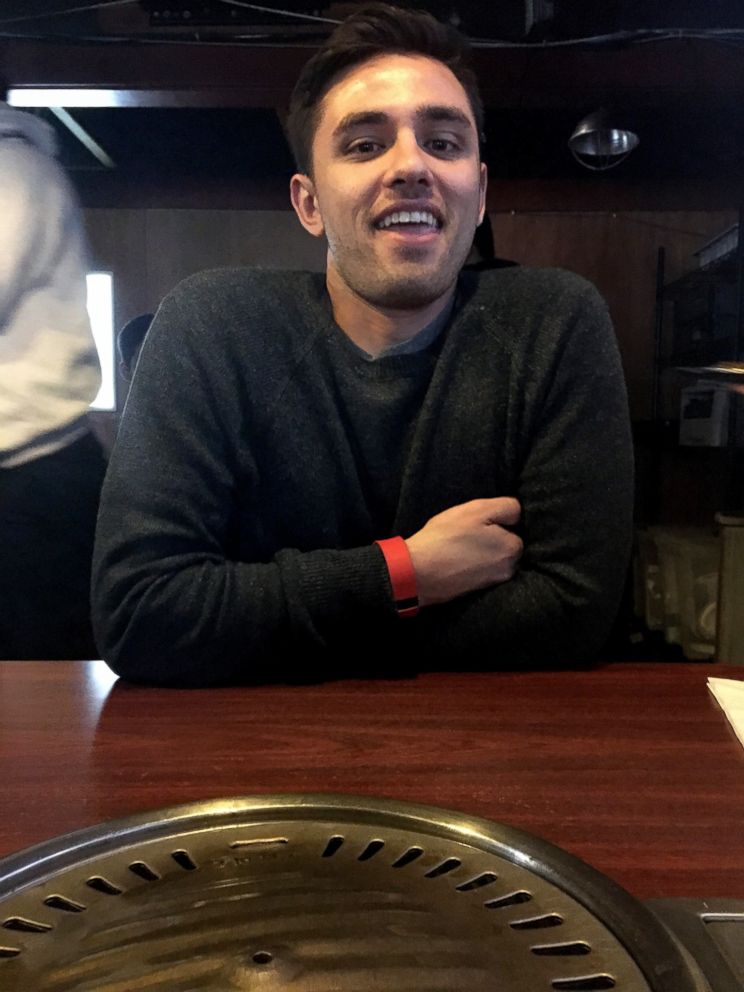 Tonya Colombo said her son survived a battle with lymphoma when he was 15 years old.
"He beat cancer and he pushed himself through high school after missing a year," she said. "He pushed himself through college on his own. And came to Chicago to get his Ph.D. He got a full scholarship to Northwestern. He didn't depend on me to go to school. He depended on himself."
Northwestern President Morton Schapiro called Colombo's death a "terrible loss for our community."
In a joint statement, Teresa K. Woodruff, dean of The Graduate School at Northwestern, and Adrian Randolph, dean of the university's Weinberg College of Arts and Sciences, said, "Our hearts and minds are with Shane's loved ones during this difficult time."
"Both of us live in or near Rogers Park, and it saddens us that this event occurred in the vibrant and caring community that we share with many of our fellow members of Northwestern," Randolph and Woodruff said in their statement. "It also saddens us that the world will not one day be able to benefit from the research Shane was about to pursue."