— -- Prosecutors are seeking the death penalty against a woman accused of dressing up as a clown and killing another woman nearly three decades ago, then marrying her widower.
Here is what we know about the case.
A mysterious killing
On May 26, 1990, Marlene Warren was at her home in Wellington, Florida, with her 22-year-old son, Joseph Ahrens, and several of his friends, the Palm Beach County Sheriff's Office said. While finishing breakfast, they saw a car pull into the driveway and someone dressed as a clown came to the front door with flowers and balloons.
"Marlene answered the front door and as the clown offered the items to her, witnesses heard a gunshot and Marlene fell to the ground," the sheriff's office said in a news release.
The person in the clown costume "calmly" walked back to the car and drove away, the sheriff's office said. Marlene Warren was shot in the face and died from her injuries.
Detectives initially identified a woman named Sheila Keen as a suspect, but she was not arrested, according to the sheriff's office.
Cold case unit reopens investigation
Twenty-four years went by before the cold case was reopened in 2014. Witnesses were re-contacted and more DNA analysis was conducted, the sheriff's office said.
In the years that had passed, Sheila Keen had married Marlene Warren's husband, and the two had been living in Tennessee where they ran a restaurant, according to the sheriff's office.
"As a result of the investigation, probable cause was established linking Sheila Keen Warren [as she is now known] to the murder of Marlene Warren," the sheriff's office said.
This year, the case was presented to a grand jury, which issued a true bill for first-degree murder. An arrest warrant was obtained for Sheila Keen Warren, 54, the sheriff's office said. On Sept. 27, 2017, she was found in Virginia and arrested without incident.
Ahrens, Marlene Warren's son, told ABC affiliate WPBF that the news was a "big shock" but the arrest has made him "happier than I've been in many years."
Marlene Warren's stepfather, Bill Twing, was overcome with emotion, telling ABC News, "It's bringing a whole lot back."
"It's sadness, but good sadness. They found somebody, hopefully," he said. "I haven't been this sad in a long time, but it's a big load off my back."
Prosecution seeks death penalty
Sheila Keen Warren, who was extradited to Palm Beach County, appeared at a first appearance bond hearing Wednesday.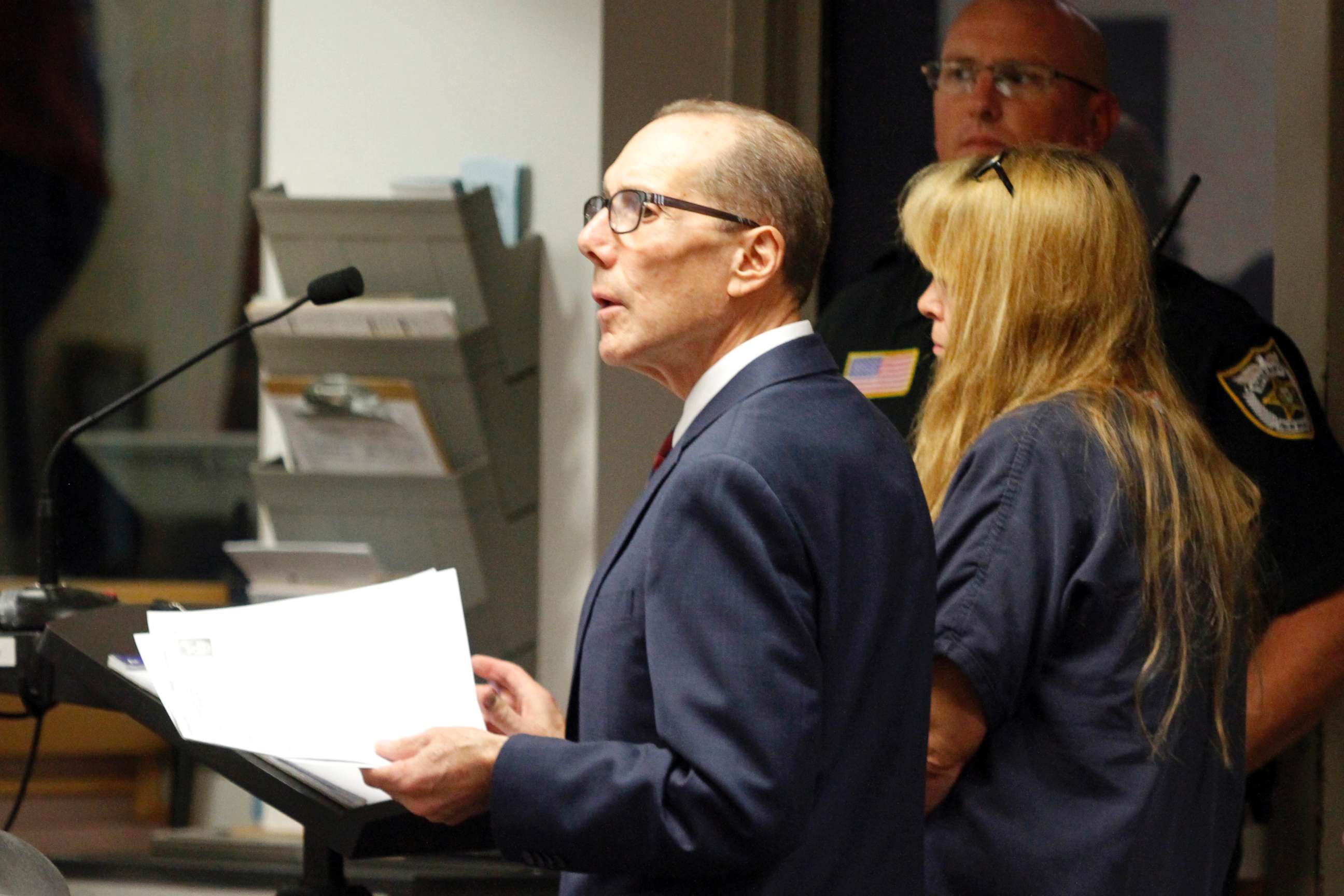 According to The Associated Press, "Defense attorney Richard Lubin told reporters Sheila Warren 'vehemently denies' killing Marleen Warren and will plead not guilty." Lubin has declined to comment to ABC News.
State Attorney Dave Aronberg, whose office is prosecuting her for first-degree murder, said Wednesday that his office is seeking the death penalty.
"My office is committed to pursuing justice for the victim, Marlene Warren," Aronberg said in a statement. "I have made this decision in consultation with our death penalty committee, which carefully reviewed the statutory aggravating and mitigating factors under Florida Law."
ABC News has reached out to the husband, Michael Warren, for comment repeatedly but has not heard back.
ABC News' Jenner Smith contributed to this report.