— -- The gunman who opened fire inside a movie theater in Lafayette, Louisiana, Thursday night, was John Russel Houser, police said at a news conference this morning.
Houser, 59, who killed himself, is among three people who died, police said. The other two were Mayci Breaux, 21, of Franklin, Louisiana, who died at the theater, and Jillian Johnson, 33, of Lafayette, who died at the hospital.
Nine others were injured, police said.
The shooting occurred at the Grand 16 Theater on Johnston Street where The Associated Press said Amy Schumer's "Trainwreck" was playing. There were 300 people in the building at the time of the shooting, police said, and 160 people have been interviewed.
Police said 25 tickets were sold for the particular movie where the shooting occurred, and Houser bought one of them before entering.
Houser is from Alabama and has no known connection to Lafayette, police said. Houser was described as a "drifter" by police, who said he had likely been in Lafayette since early July, staying at a motel. The motive for the shooting was unclear and police said they may never find one.
"It is apparent he was intent on shooting and escaping" before police forced him back into the theater where he shot himself to death, Lafayette Police Chief Jim Craft said at the news conference, explaining that his 1995 blue Lincoln Continental was positioned near the exit.
Police found wigs and glasses in his car and motel room, Craft said.
Conditions of those injured range from non-life-threatening to critical and their ages ranged from the late teens to their 60s, Lafayette Police Chief Jim Craft said. Seven victims remained in the hospital Friday.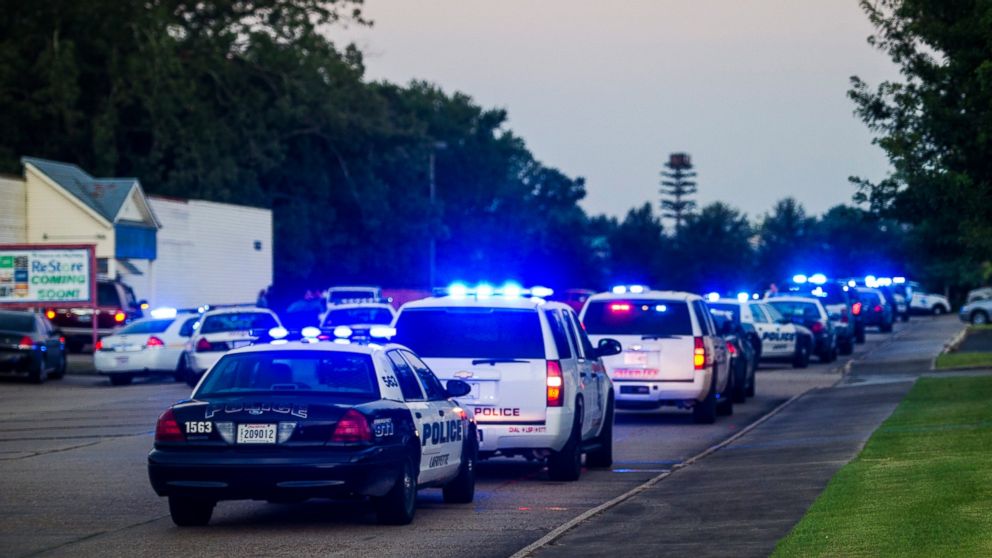 Gunfire broke out around 7:30 p.m. in one of the movie theater's auditoriums, Lafayette Police told ABC News.
"We heard a loud pop we thought was a firecracker," witness Katie Domingue told the Daily Advertiser, according to the AP. She said a man shot down into the theater. "He wasn't saying anything. I didn't hear anybody screaming either," Domingue said, according to the AP.
When police arrived, they heard shooting, Craft said.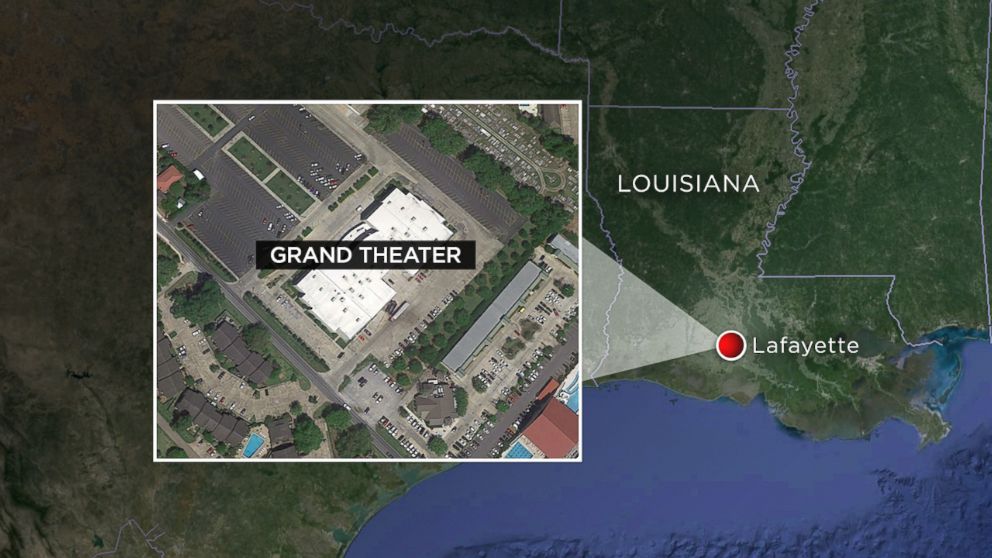 The shooting was contained to one theater, according to Craft. Thirteen shell casings have been found in the theater.
Authorities checked suspicious packages inside the shooter's car and the movie theater, but no explosive devices were found, Craft said.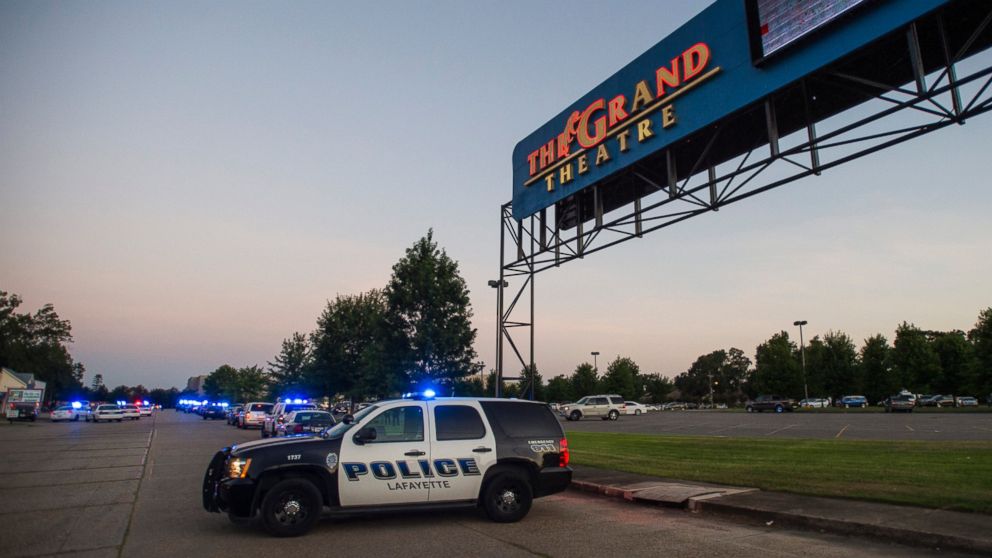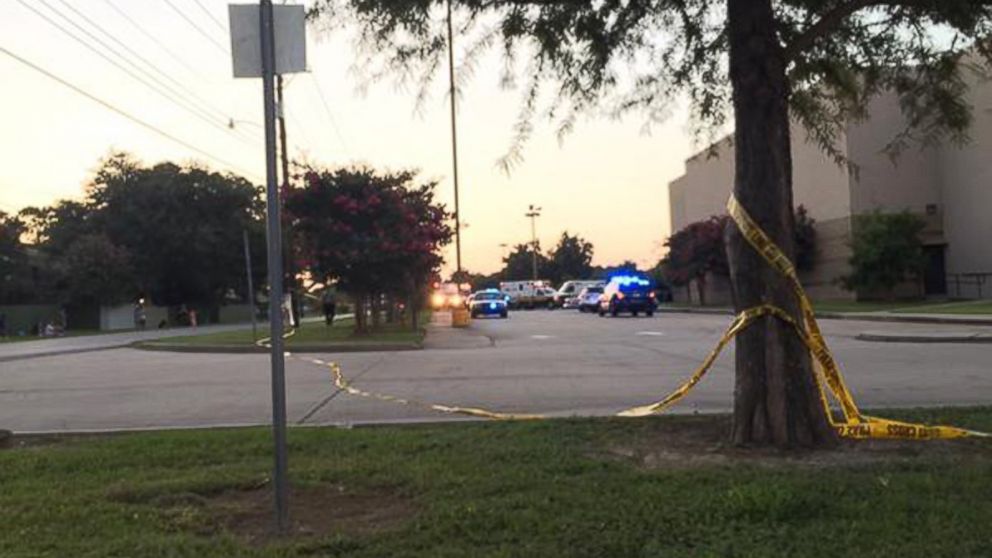 The FBI said in a statement Thursday night: "The FBI New Orleans Division is aware of a shooting incident that occurred at a Lafayette area movie theater in which FBI Agents, along with state and local law enforcement have responded. Presently a joint law enforcement coordination is under way and further details will be shared once the information becomes available."
The theater and its parent company, the Southern Theatres, did not immediately respond to a request for comment.
The shooting was one week after James Holmes was convicted of killing 12 people and wounding 70 others in a movie theater in Aurora, Colorado.
Get real-time updates as this story unfolds. To start, just "star" this story in ABC News' phone app. Download ABC News for iPhone here or ABC News for Android here.