— -- Three-time gold medalist Aly Raisman described former USA Gymnastics doctor Larry Nassar as a "master manipulator" in an ESPN interview on Tuesday, the same day that several victims confronted Nassar during a sentencing hearing in a Michigan courtroom.
"Larry was such a master manipulator, and he was so good at brainwashing," Raisman told Bob Ley, host of ESPN's "Outside the Lines."
Raisman said she was up the entire night "sick" before the first day of victim impact statements, adding that she's still traumatized by the abuse she says she suffered from Nassar.
"Like I've said, and I'll say time and time again, the abuse is not something that you suffer just in the moment," she said. "It carries on with you for the rest of your life. And even though I'm not there today, I still feel it."
Raisman is one of several prominent gymnasts to come forward, including Olympic medalists Simone Biles, McKayla Maroney, Gabby Douglas and Jamie Dantzscher. She lashed out at USA Gymnastics, accusing the organization of ignoring its athletes.
"You know, their biggest priority from the beginning and still today is their reputation -- the medals they win and the money they make off of us," she said. "I don't think that they care."
In a statement, USA Gymnastics President and CEO Kerry Perry said that officials are attending this week's proceedings "to listen firsthand to those who were victimized by Larry Nassar" and that they are "absolutely disgusted by his abhorrent actions."
"USA Gymnastics will keep their words and experiences at the core of everything we do as we remain focused on our highest priority -- the safety, health and well-being of our athletes and creating a culture that empowers and supports them," Perry said.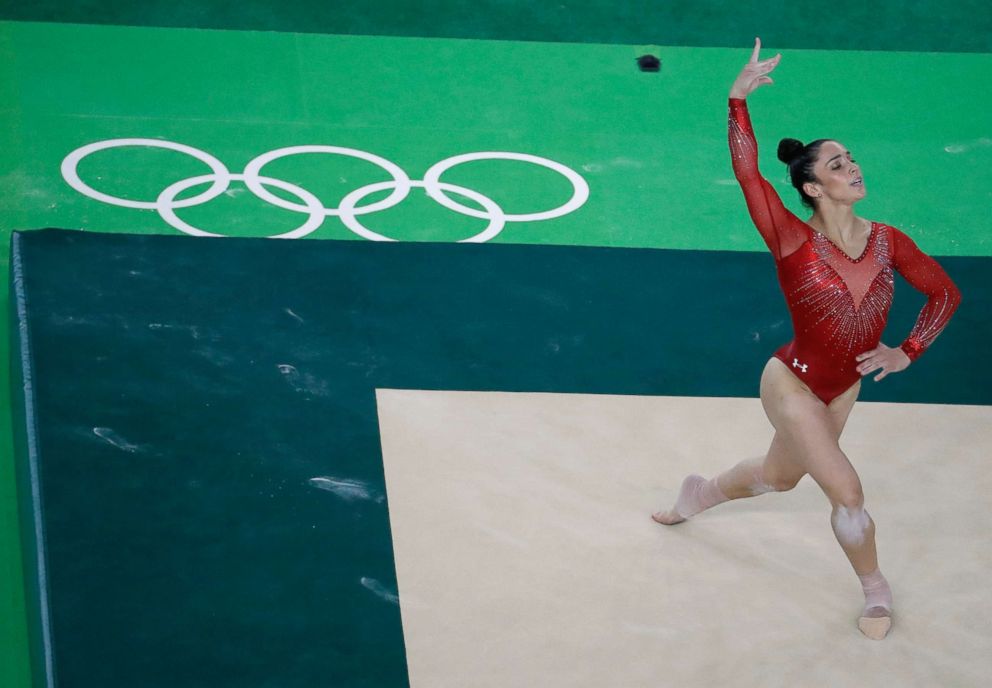 Raisman accused USA Gymnastics of not handling the abuse allegations correctly and "instead" allowing Nassar "to continue to work on little girls in Michigan and molest gymnasts for a very long time," she said in her interview with Ley.
"I mean, every single time they release a statement, it's basically the same thing -- saying they care and they're ... welcome to work with their athletes, but they don't mean it," Raisman said.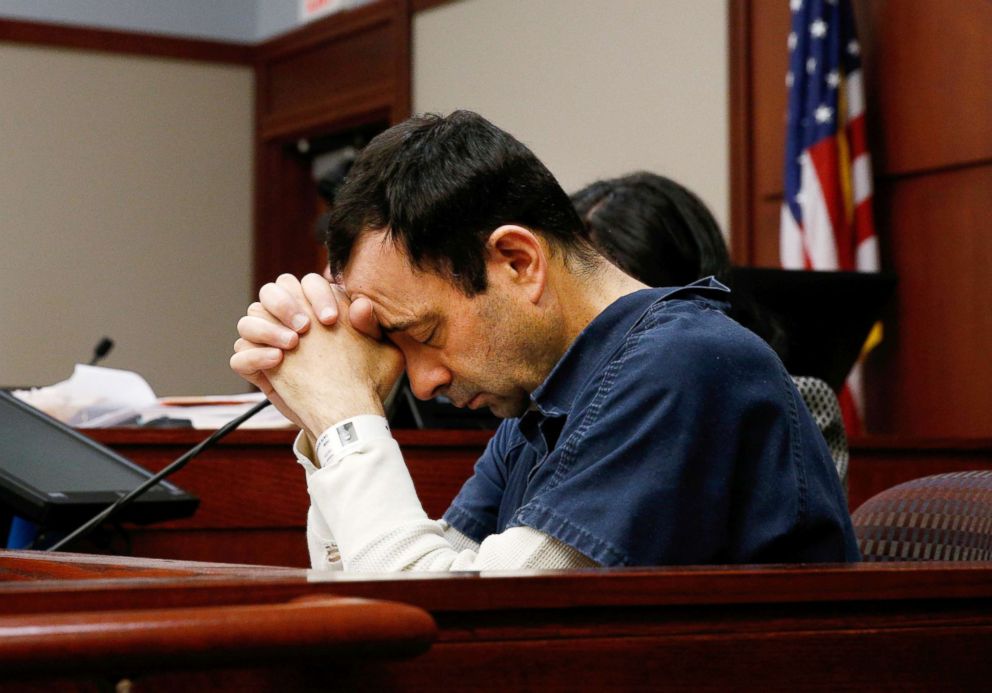 In November, Nassar pleaded guilty to sexually assaulting seven girls, but Ingham County Circuit Court Judge Rosemarie Aquilina is allowing many more victims to confront Nassar. Prosecutors have scheduled 98 of 125 victims to address the court over four days, all of whom say they were molested by Nassar.
Nassar has already been sentenced to 60 years in prison after he pleaded guilty to federal child pornography charges, though he is appealing that sentence. He also pleaded guilty to three other counts of first-degree criminal sexual conduct in Eaton County, Michigan, and is due to be sentenced for the three additional counts on Jan. 31.
He has been accused of sexual misconduct by more than 125 women and girls in civil lawsuits.
Raisman said that she's "determined to make sure that the current and the future generations are safe" and that she and others want to create change.
"We have to keep talking about it to make sure this never happens again."
ABC News' Bill Hutchinson and Shah Rahmanzadeh contributed to this report.