— -- Under the bright Las Vegas lights, mourners have been coming together at vigils for victims of the mass shooting Sunday night that left 58 people dead.
On Las Vegas Boulevard, people gathered Wednesday night at a tribute with candles, balloons, flowers and photographs to honor those killed when the gunman opened fire on the Route 91 Harvest Music Festival.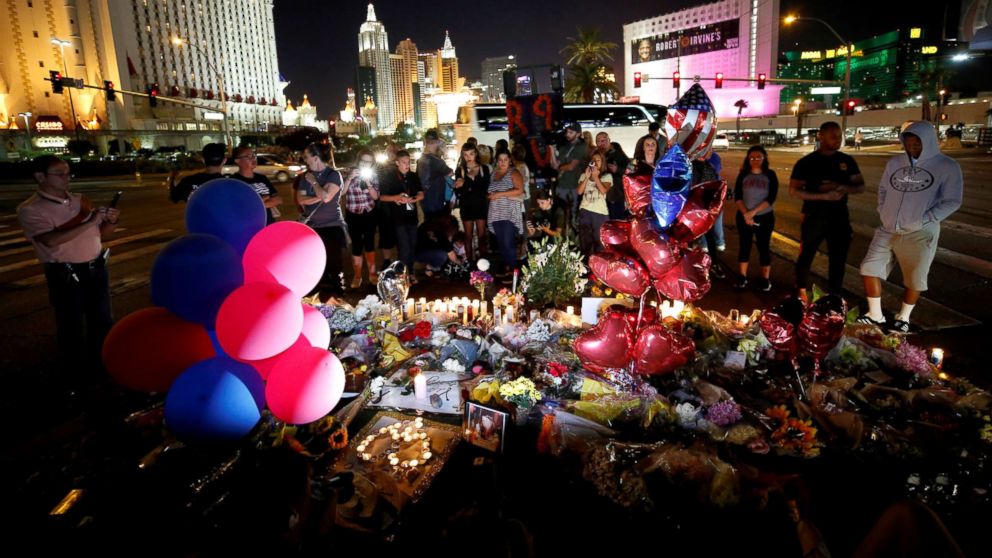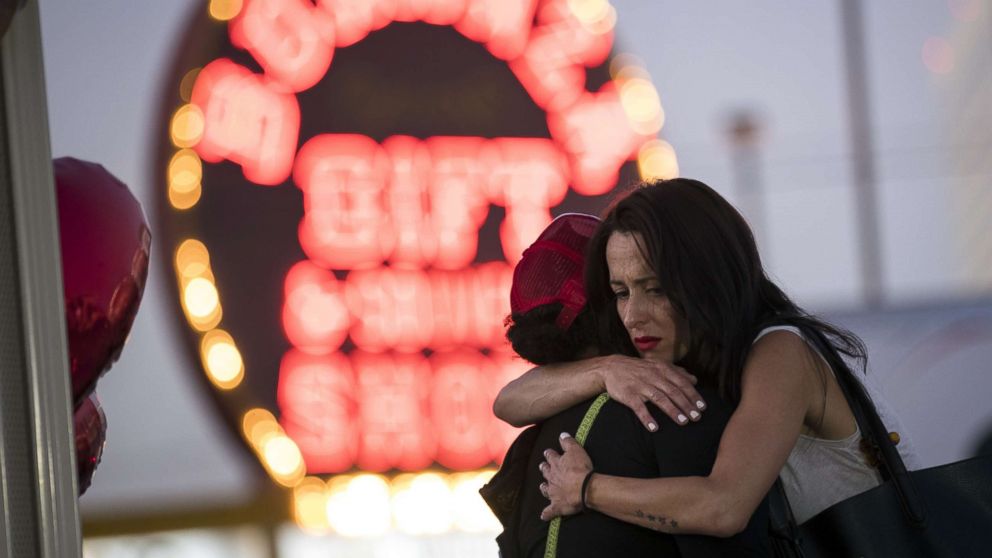 Another candle-filled memorial on Monday included drawings as a tribute to the country music fans at the festival.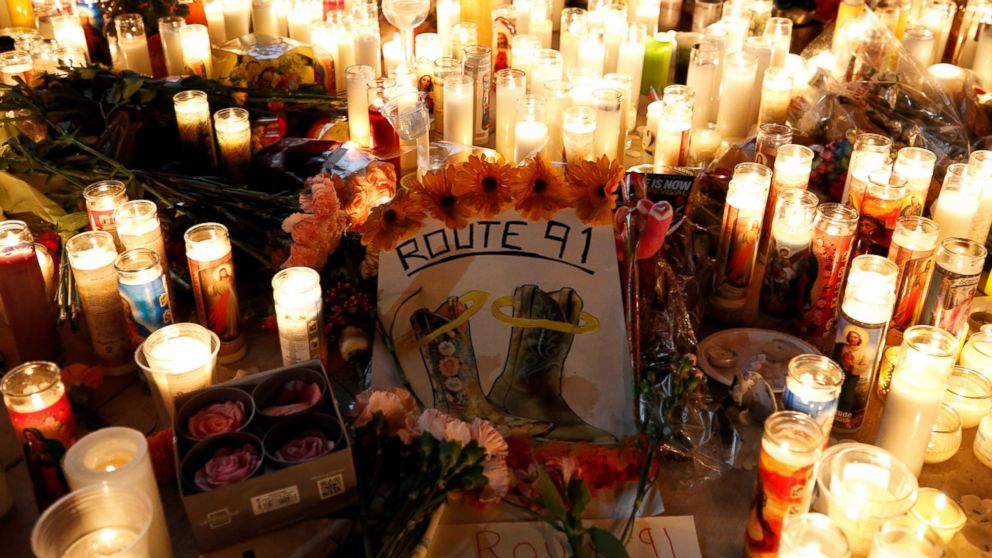 On the Strip, the names of those who died were written in chalk on the pavement.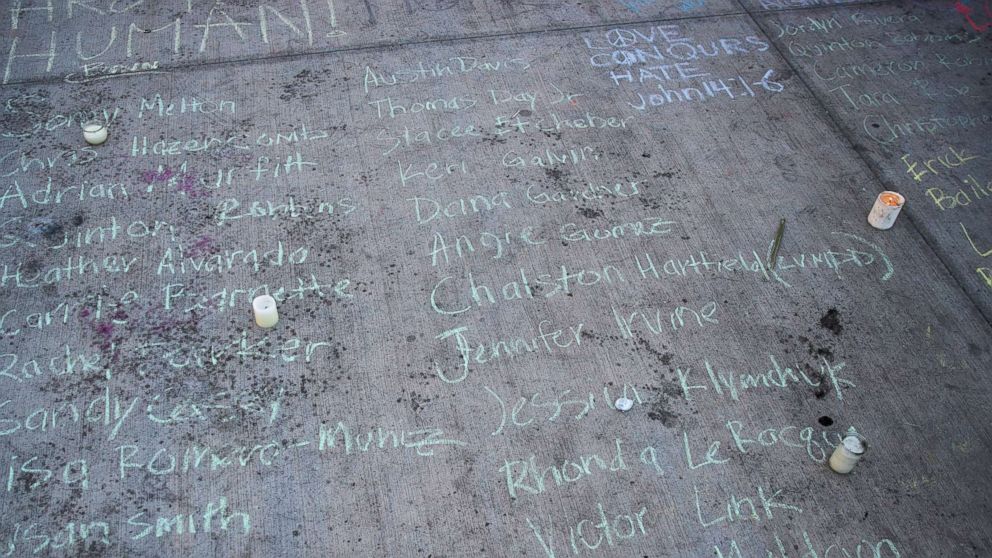 The 58 victims include Sonny Melton, a nurse from Tennessee, who died shielding his wife, who survived; Jennifer Parks, who had just entered her third year of teaching kindergarten in Palmdale, California; Rocio Rocha Guillen, who was a mother of four, including a 1-month-old baby boy; and Charleston Hartfield, a Nevada Army National Guard Sgt. 1st Class and a Las Vegas police officer, who was off-duty and attending the concert when he was shot and killed.
The attack was the worst mass shooting in modern U.S. history.
Police continue investigating the motive of the suspected gunman, who they said killed himself.
ABC News' Meredith Longo contributed to this report.