The 58 people slain in the Las Vegas shooting were honored in an emotional sunrise remembrance ceremony Monday marking one year since the massacre.
The somber ceremony included speakers, 58 seconds of silence and the release of 58 doves with the name of each victim on a dove's foot.
Among those who spoke was Mynda Smith. Her sister, Las Vegas resident Neysa Tonks, was killed in the shooting.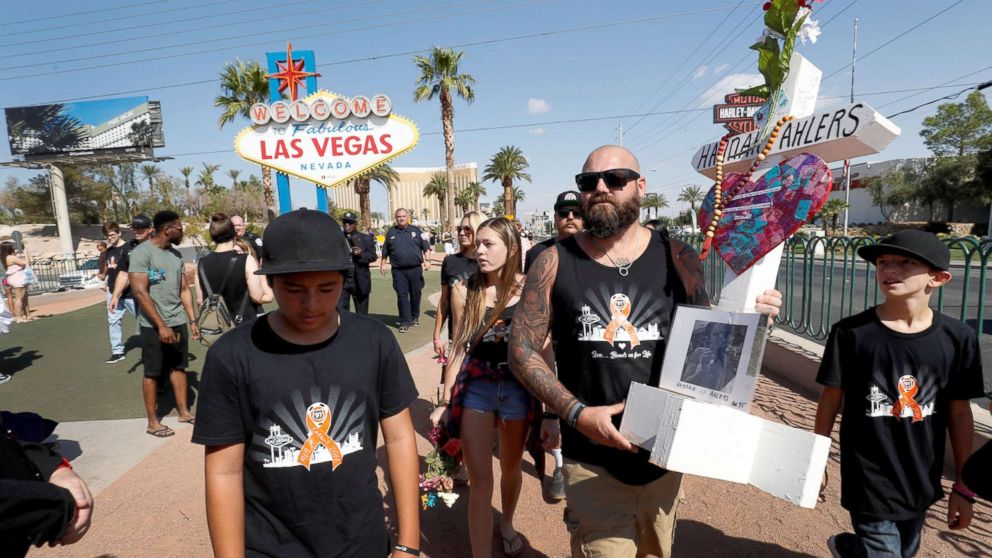 Our 58 angels are with us, longing for us to smile, to love and for us to heal.
Later that evening, at 10:01 p.m., the time the shooting began, lights on the Vegas strip were dimmed to honor the victims. The strip's famous "Welcome to fabulous Las Vegas" sign also went dark.
Smith said she struggles knowing her sister left behind her sons and will never be there to see them grow up and get married and won't be there to see her grandchildren.
"I still have a lot of healing that needs to happen ... I know the sun will rise each day offering us new hope," she told the crowd. "None of our journey has ended ... for me I know Neysa would have taken [these challenges] on with strength and confidence... and that's what I'm choosing to do."
On the night of Oct. 1, 2017, Stephen Paddock opened fire from the 32nd floor of the Mandalay Bay Resort and Casino, targeting concertgoers below at the Route 91 Harvest Music Festival. Paddock later killed himself in his hotel suite.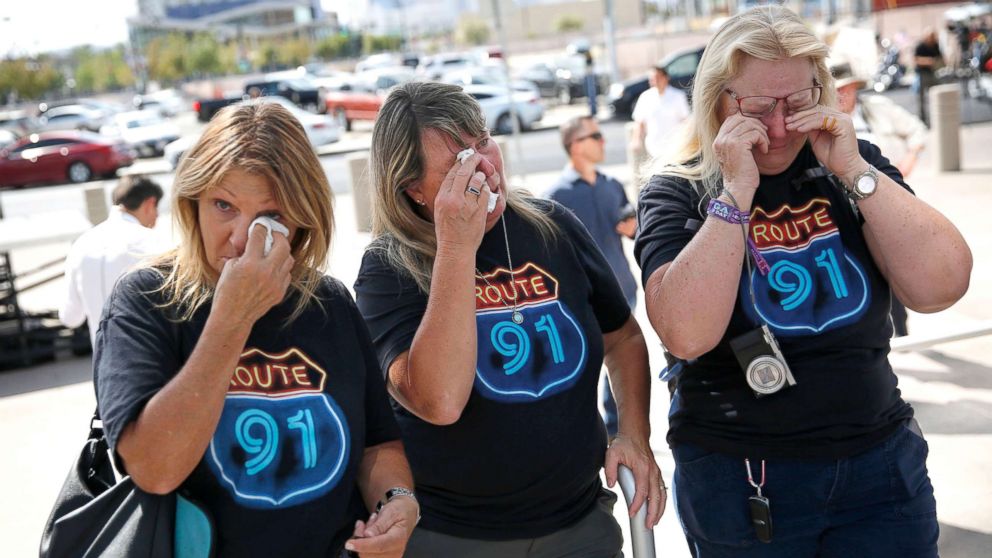 Fifty-eight people were murdered and hundreds of others were injured in what became the deadliest shooting in modern U.S. history.
Smith stressed how those killed were from far beyond just Las Vegas: 33 were from California; seven from Nevada, four from Canada; two from Alaska; two from Utah; one from Arizona; one from Colorado; one from Iowa; one from Massachusetts; one from Minnesota; one from New Mexico; one from Pennsylvania; one from Tennessee; one from Washington; and one from West Virginia.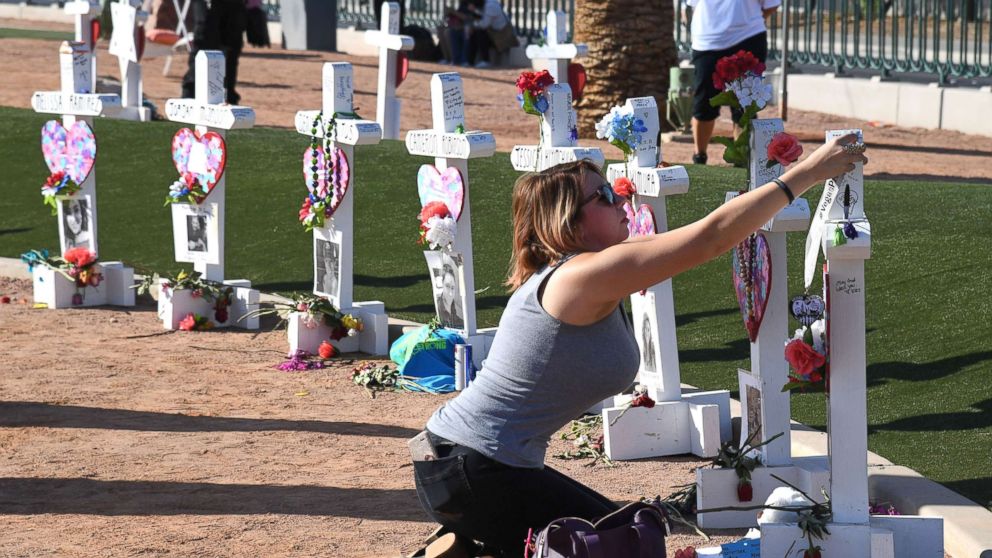 "Our 58 angels are with us, longing for us to smile, to love and for us to heal," Smith said. "We must fight on for them. I know they are with us wanting this for us. Each day wee see our nephews knowing the road that lies ahead for them, knowing they deserve a happy life. This tragedy can't define them. This can't define you. This won't define us."
"Out of the ashes of this tragedy, a beautiful connection happened for all of us," Smith said. "Their legacy will continue to carry on."