Lava bomb injures 23 on tour boat in Hawaii
It punctured the roof of a tour boat in Hawaii Monday.
A lava bomb punctured the roof of a tour boat in Hawaii Monday injuring 23 people near where lava from the Kilauea volcano continues to spill into the ocean, the Hawaii Civil Defense Agency said.
A lava bomb is a large rock tossed through the area in a volcanic explosion, according to the U.S. Geological Survey (USGS). In this case, the rock that slammed into the tour boat was the size of a basketball.
Four passengers onboard the boat were taken by ambulance to Hilo Medical Center, according to the Hawaii County Fire Department.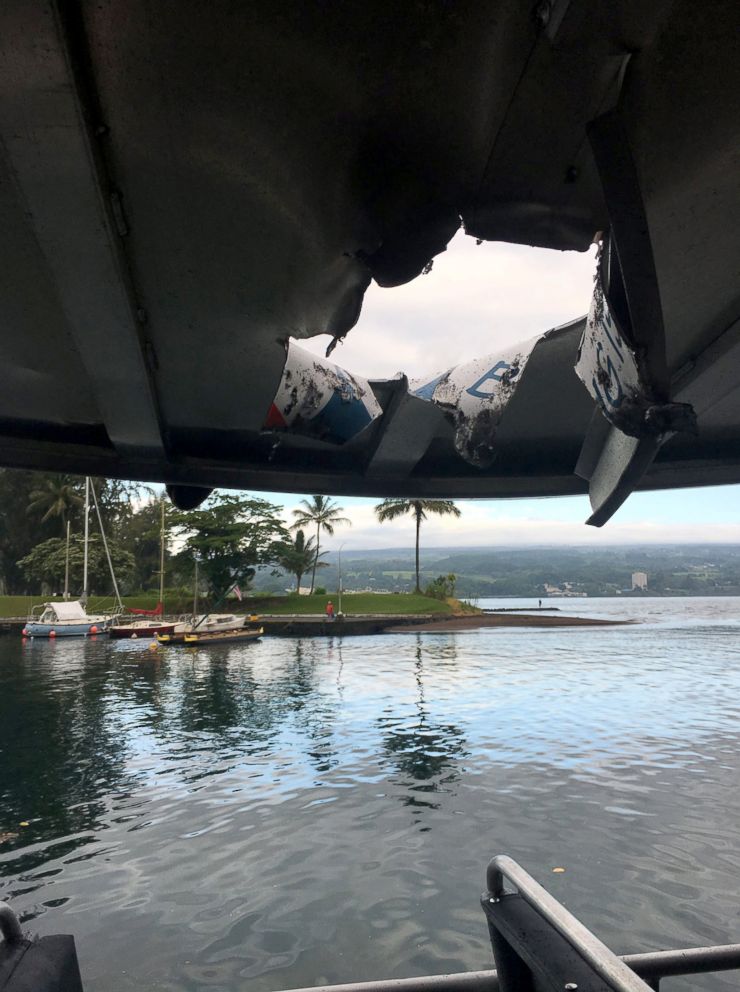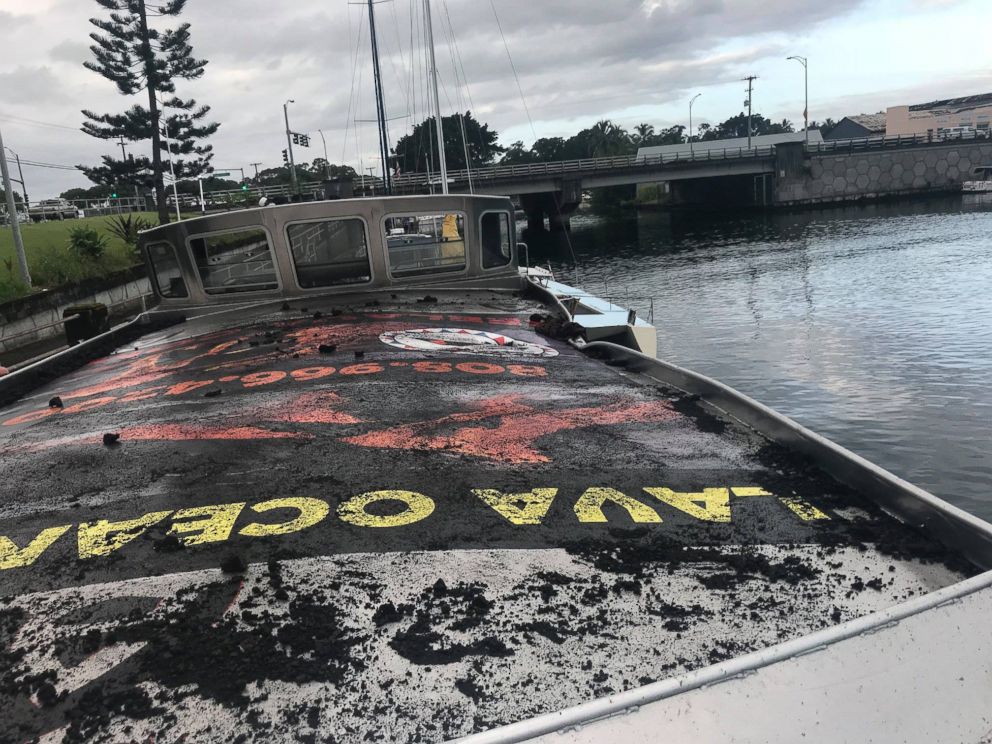 Two of those passengers are in stable condition, but the third, a woman in her 20s, was listed in serious condition with a fractured femur. Nine other passengers who were onboard the boat drove themselves to the hospital, and, according to the fire department, their injuries were superficial. It's unclear the total number of people on the boat.
"It just exploded straight out at the boat and you could hear the rocks hit the boat and the people yelling," said Glenda Fay, an eyewitness in the boat behind the one which was stuck. "They just got caught in one of those places where the lava collapsed and just blew out. ... We saw the whole thing happen."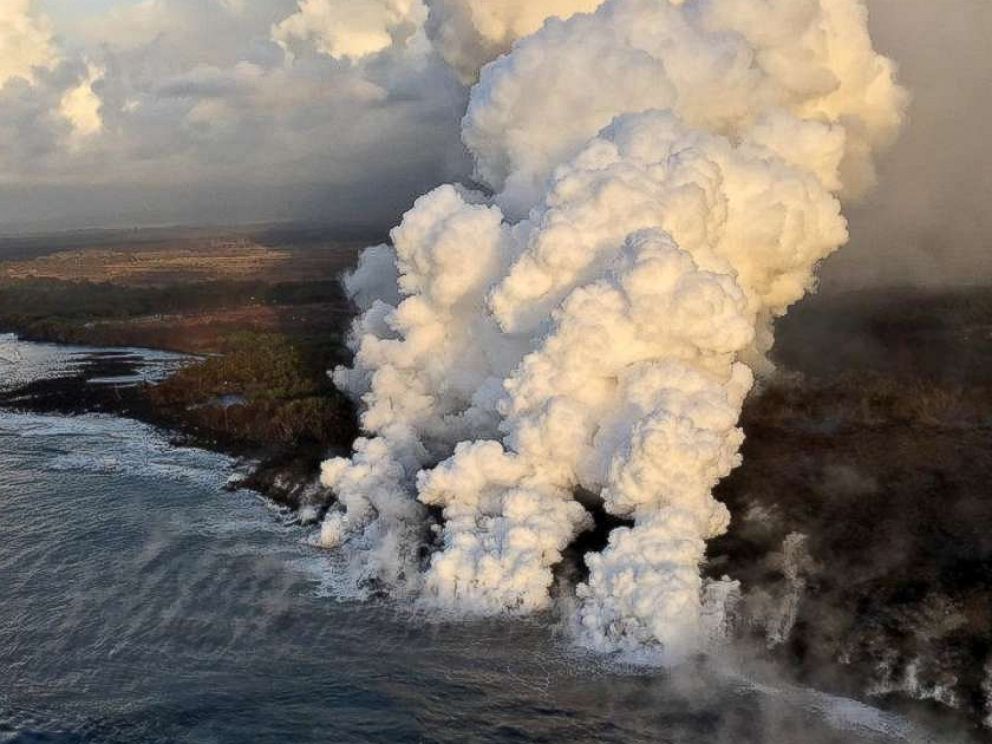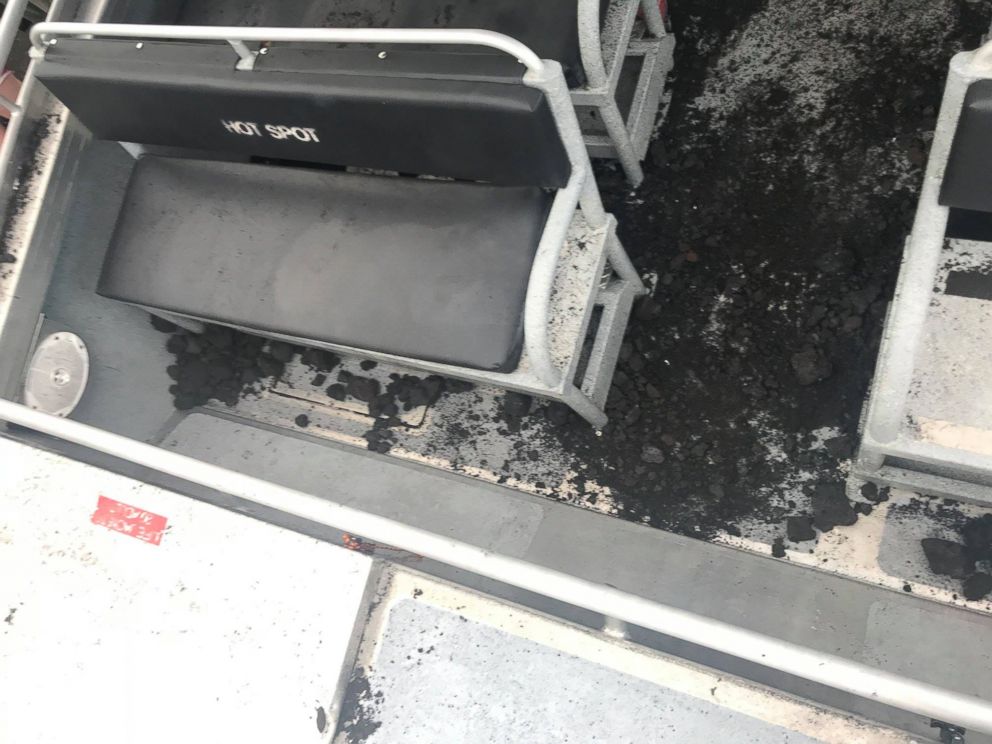 This comes as lava continues to spill into the ocean, which the USGS said has created a new lava "island" just offshore.
A collapse explosion event, which is measured in earthquake magnitude, caused an increase of activity from fissure 8 resulting in some channel overflows, USGS said.
Last week, the lava flow destroyed the Kua O Ka La Charter School and Ahalanui Count Beach Park, and the latest number of homes destroyed by the lava flows since the eruption began May 3 is 706, according to Hawaii Civil Defense.