Living near LeBron James' home outside of Cleveland has its perks: cupcakes, for starters.
But families who live in Bath Township, Ohio, have also struggled with traffic, media crews, tourists and increased police presence ever since the NBA star announced his decision to return home from Miami and play again for the Cleveland Cavaliers.
LeBron James Rejoins the Cleveland Cavaliers
LeBron Apologizes to Neighbors, Sends Cupcakes
"It's been pretty crazy," a neighbor named Will Smith told ABC News today. "There's been cars parked on both sides of the streets for a block or two, and on Friday police showed up to mitigate the chaos and the traffic. It's a bit calmer now, but there's still a pretty steady flow of sightseers taking pictures and stopping and looking.
"I don't know what they're waiting for," Smith, a Cavaliers fan, added. "I think they just want a glimpse of glory."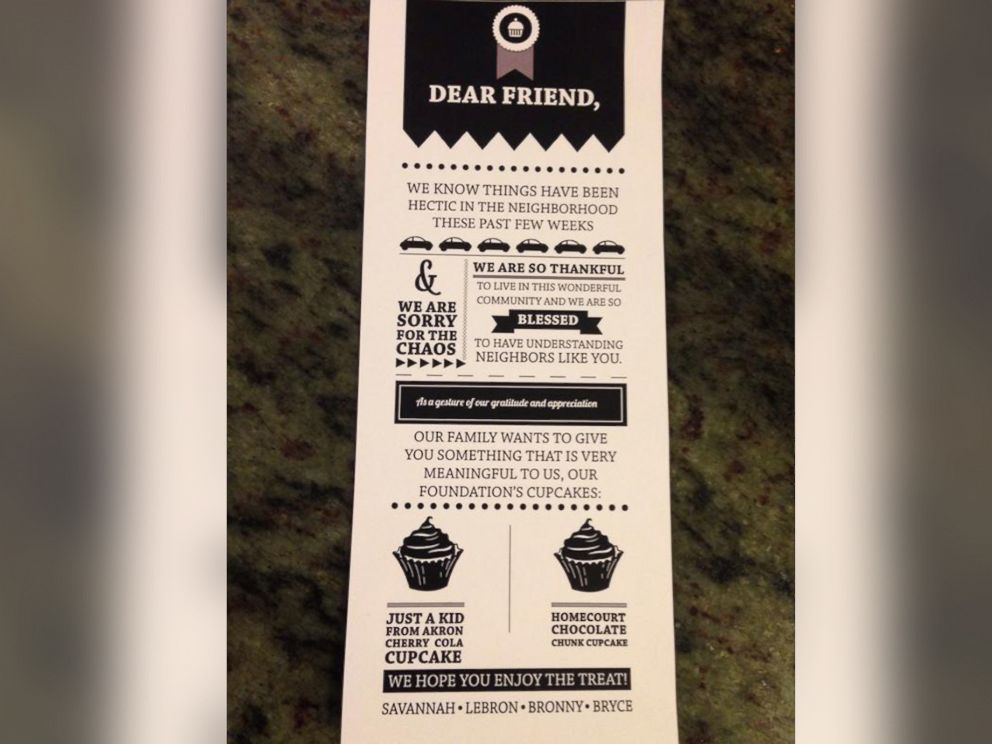 James Tuesday sent cupcakes and an apology card to his immediate neighbors for the traffic and chaos he caused. But fans are still waiting for the basketball pro, who's in China, to make his official debut in Ohio.
Smith said the treats were "great," and another neighbor, David Galehouse, said he was shocked by the gesture.
"It was really nice, I wasn't expecting it," said Galehouse, who lives down the street from James' mansion. "In the past I haven't really seen him or heard from him. I've seen him pulling out of his house in his car. And when he was a rookie, I saw him riding around on a Segway once. But that's the only time I've ever had a good look at him."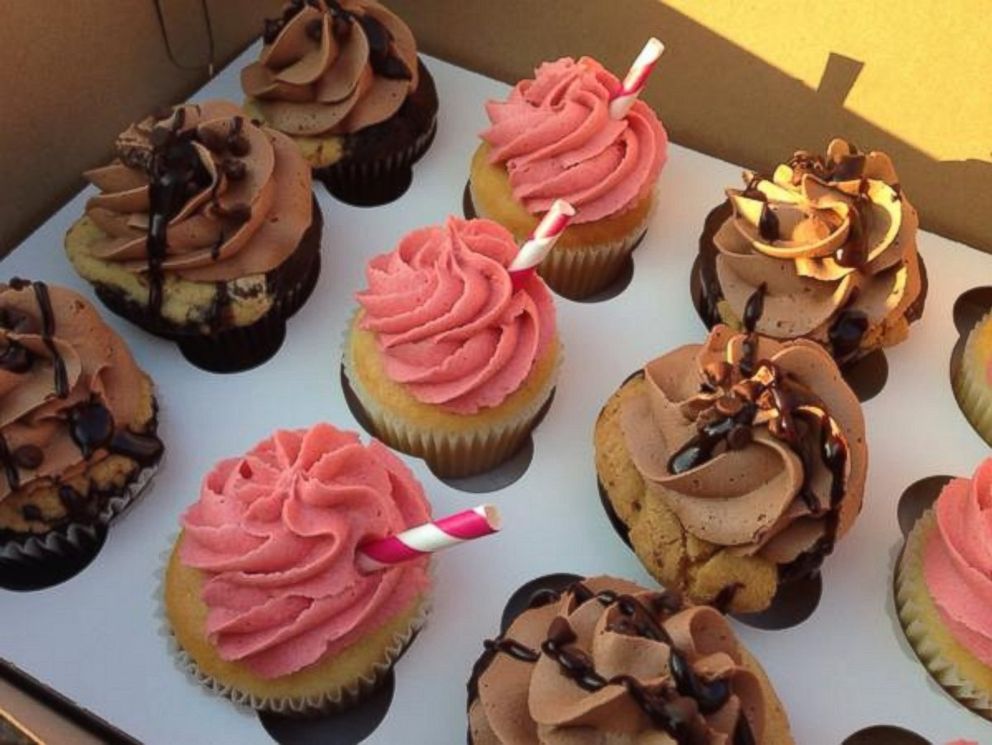 Neighbors say they don't mind the recent drama.
"Most of the neighbors thought it was a pretty cool experience," Galehouse said, adding that he's thrilled to see James playing for the Cavaliers again.
"I'm ecstatic, I can't wait. It's going to be great. We can have the Cavaliers back in the playoffs and competing again," he said.
Another neighbor, Julia Berle, said the community is used to the gawkers. She lives a street away from James' mansion, which is gated. He bought the property in 2003, ESPN reported.
"He lived here before, so we're kind of used to it," Berle said. "He comes and goes. He never moved his family completely. So when he's here it can get busy, but it hasn't been too bad. This week was probably the worst I've seen it."