— -- A woman from St. Petersburg, Florida, didn't know that lightning struck her car when she called 911, out of breath.
Sheena Easterday, a retail store manager, was driving through a thunderstorm near Polk City, Florida, on Monday night when she said there was a bright, white flash in her car. Two airbags deployed and the car shut down in the center lane of Interstate 4. She frantically called 911 when she couldn't get out of the car, which had power locks.
"I can't breathe. I can't get out of my car," Easterday, 28, can be heard saying.
"I was doing 45 and all of a sudden my airbags just went off. I don't know if my car got hit by lightning; I don't know what happened," Easterday can be heard saying in the 911 call provided by the Polk County Sheriff's Department to ABC News.
Easterday said she purchased her 2012 Chevy Malibu only about a month ago.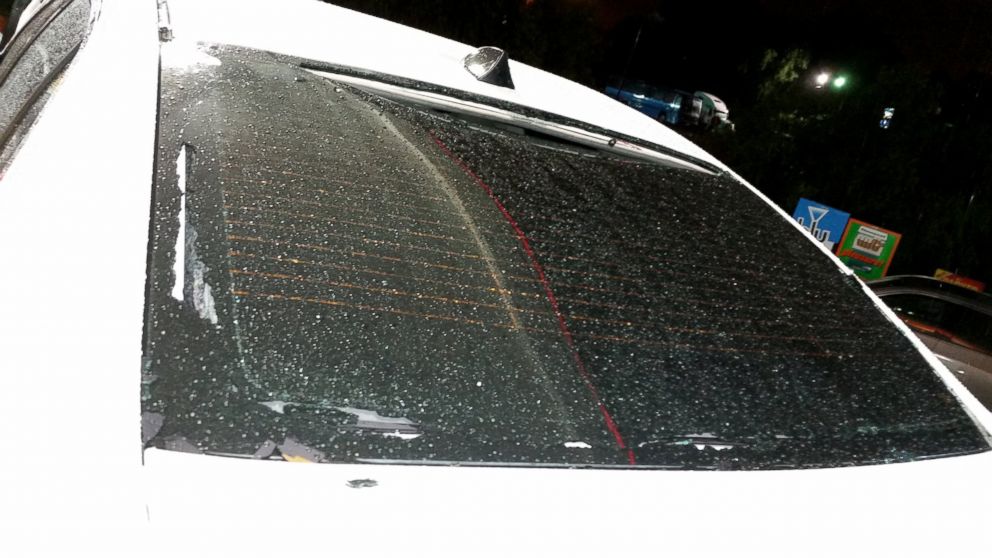 "I'm feeling fine," she told ABC News today.
Easterday suffered minor injuries and was still "in a lot of pain last night," Tim Easterday, 60, her father, told ABC News. She was bruised on her rib cage, likely from the driver's-side airbag.
Coincidentally, Tim Easterday also once was struck by lightning -- about 40 years ago in Madeira Beach, Florida.
"I'm just glad the kids weren't with her," he said of his two grandchildren. "It hit right where they sit. My God. You can see a burn right on top of the roof where it hit. Her car seats sit right there."
In addition, Tim Easterday's younger brother was hit by lightning a couple years after he was, he said.
"I couldn't believe it -- it's like, no way," he said of his daughter's incident. "I didn't think lightning could hit a car."
Joe Dwyer, professor of physics at the University of New Hampshire's Space Science Center, said it's not uncommon for lightning to hit a car on the road.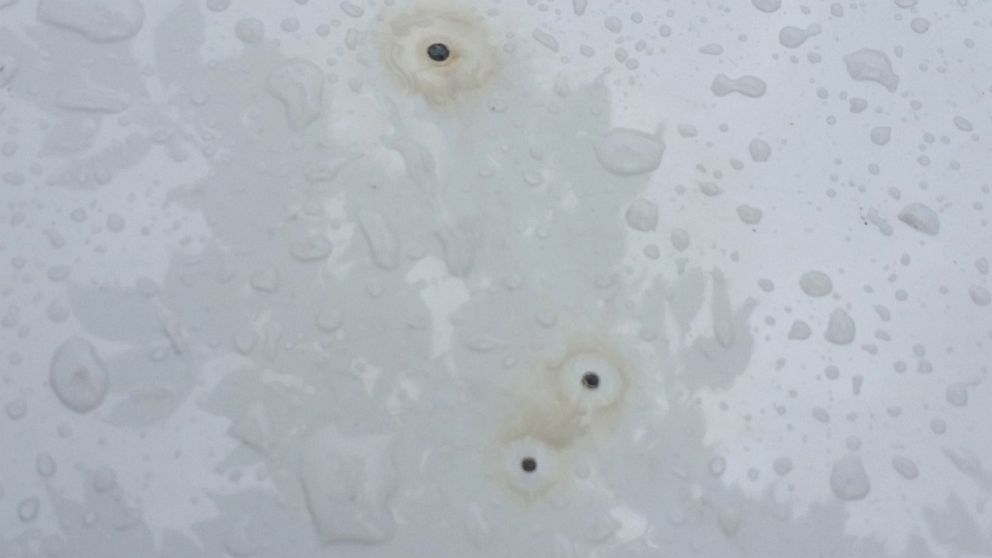 "The reason that cars are a relatively safe place to be when lightning strikes is most of the current flows around the metal body of the car and not inside it," Dwyer said. "Contrary to popular belief, the tires offer almost no protection, since lightning can easily spark across the last few inches of air to reach the ground."
Sheena Easterday said she learned today that her car is totaled, though her father said it still looks nearly new except for the shattered back window and a couple of burn marks. When he saw the car after the incident, he said a backup light and cooling fan wouldn't turn off, so he had to disconnect the battery.
"It didn't melt anything under the hood," her father said. "That's why I couldn't believe: Why didn't it melt something?"
His daughter just made her first car payment, which was due this month, Tim Easterday said.
"She had been driving a piece-of-crap car for how long –- I was fixing it every weekend," he said. "Poor kid. She tries so hard. It seems like every time something is going good, something bad happens to her. Unbelievable. I still can't believe it."