The Ecuadorean man who was arrested while delivering pizza to a military base in New York City said he still loves the United States after he was detained for nearly two months.
"I love this country," Pablo Villavicencio, 35, told ABC owned station WABC-TV in New York. "It's the best country in the world."
Villavicencio, who reunited with his family after he was released from a detention center in New Jersey Tuesday, told WABC-TV he's grateful and relieved to be back home in Hempstead.
"So happy for my wife, my daughters," he said. "It's unbelievable."
Villavicencio was arrested on June 1 after a confrontation occurred between him and officials at the Fort Hamilton Military Base in Brooklyn, Brooklyn councilman Justin Brannan told ABC News at the time.
While obtaining a daily pass from the base's Visitor Control Center, he signed a waiver permitting a background check, according to a statement from the base.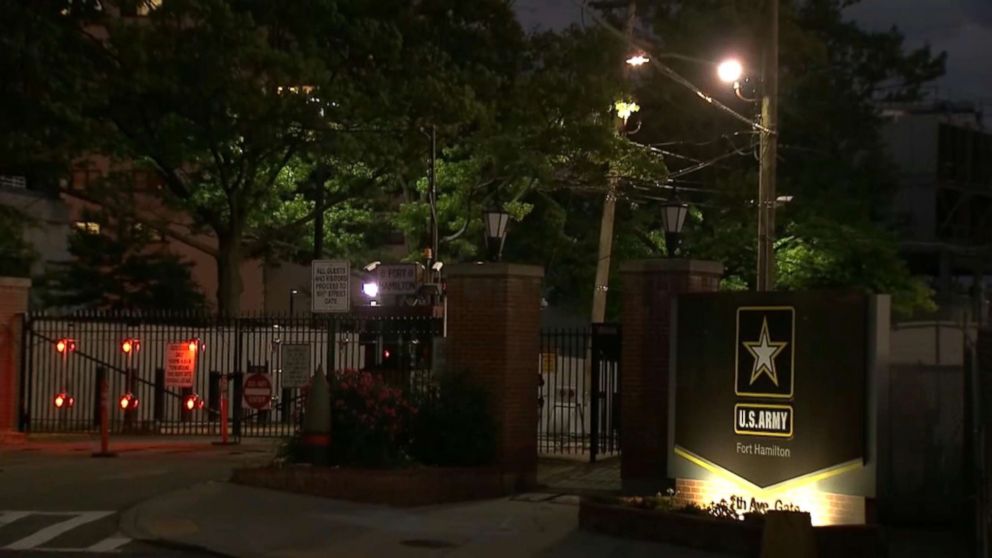 Villavicencio was turned over to ICE authorities after officials were notified of an active ICE warrant on his file, the statement read.
That day wasn't the first time Villavicencio had delivered pizza to the base, and, in the past, he used his New York City ID to enter the base, Brannan said.
An emergency stay was issued for Villavicencio eight days later by federal Judge Alison Nathan of the Southern District of New York. Nathan ordered immigration officials to not remove him from the New York City area while he remained in their custody.
The stay had been in effect until Friday.
On Tuesday, protesters demonstrated outside the Brooklyn courthouse as federal Judge Paul Crotty heard arguments for Villavicencio's case. Crotty, who also presides over the Southern District of New York, ordered that Villavicencio be immediately released because his imminent removal from the U.S. was no longer reasonably foreseeable, court documents show.
Villavicencio had agreed in March 2010 to leave the U.S. by July 15 that year, according to the order.
But Crotty said Villavicencio can remain in the U.S. while he exhausts his right to attempt to gain legal status, despite him continuing to reside in this country illegally for more than eight years.
"Although he stayed in the United States unlawfully and is currently subject to final order of removal, he has otherwise been a model citizen," the court document reads. "He now has two children, both of whom are United States citizens. He has no criminal history. He has paid his taxes. And he has worked diligently to provide for his family."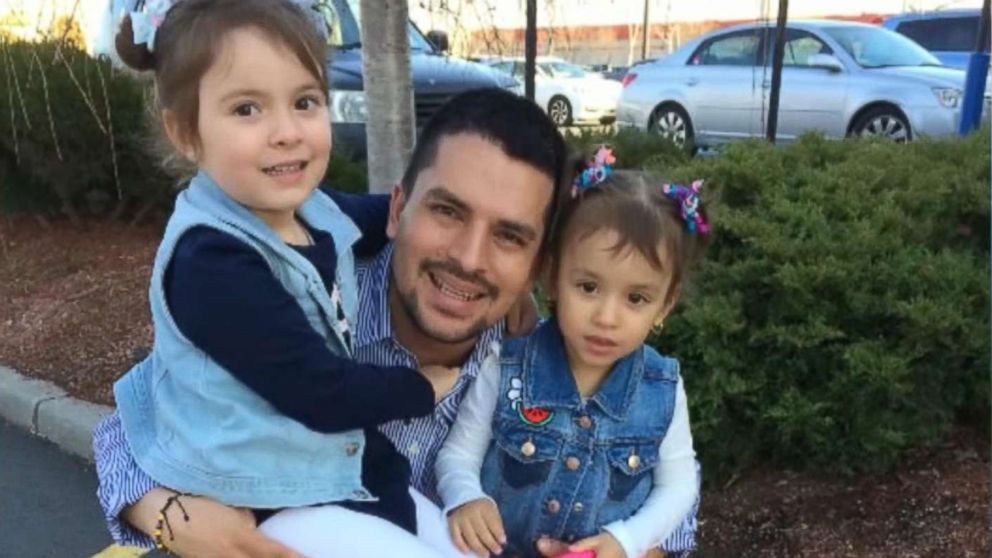 Villavicencio's wife, Sandra Chica, told WABC-TV that it was "very hard" when he was arrested because he wasn't working.
"He wasn't doing anything wrong -- just trying to get the money to raise them, to survive," Chica said. The couple's daughters are 4 years old and 2 years old, according to WABC-TV.
The Legal Aid Society, which has been representing Villavicencio, said in a statement that "the rule of law, humanity and morality prevailed tonight with the court's order releasing Pablo back to his family and community."
Holder described Villavicencio's experience as a "53-day nightmare."
"This decision should serve as a rebuke against the Trump administration and its merciless crusade to tear families apart," Adriene Holder, attorney-in-charge of civil practice at The Legal Aid Society, said in a statement to ABC News.
The Legal Aid Society provides legal assistance to "those who suffer in silence, face oppression and struggle to access justice because of poverty," according to its website. The organization plans on working with Villavicencio toward securing a valid status.