— -- All Greek activities were suspended at Louisiana State University on Thursday after a freshman pledge died in what is being investigated as a hazing incident.
The school announced that freshman Maxwell Gruver, 18, from Roswell, Georgia, died Thursday morning in what LSU media relations director Ernie Ballard termed a "potential hazing incident" at the Phi Delta Theta chapter on campus.
LSU President F. King Alexander announced late Thursday that all Greek activities at the school would be suspended pending a thorough investigation of the incident.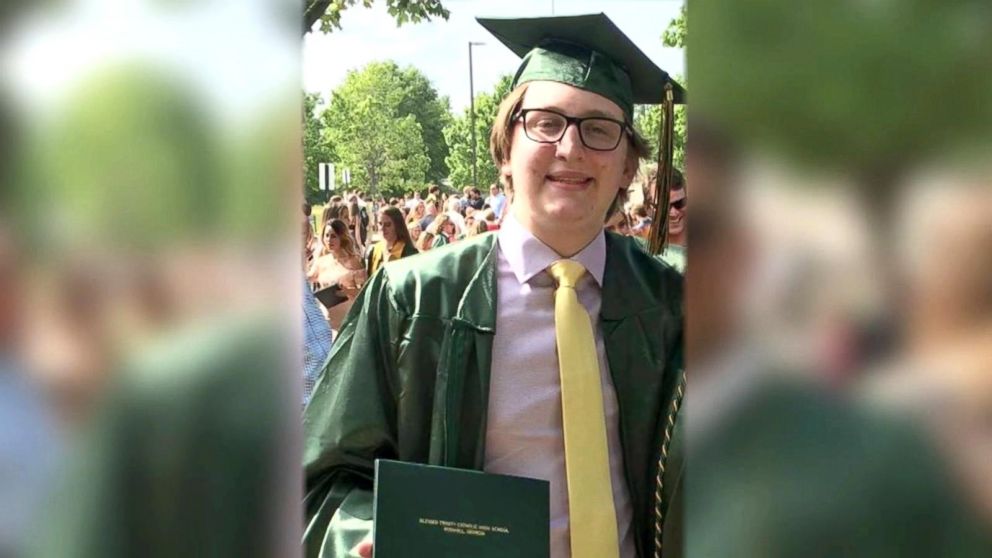 Officials couldn't offer specifics, but said the involvement of alcohol was being investigated.
"We in the LSU community are grieving today," Alexander said at a press conference Thursday. "The death of Maxwell Gruver was tragic and untimely. A young man's life was cut short last night and we mourn the loss and the possible impact he may have had on our region and the world. Our deepest sympathies and prayers go to his family and his friends. There are allegations that Maxwell's death, there are allegations that they were related to hazing, but I want to emphasize that this is an evolving situation. We are investigating this matter with the utmost seriousness. As we have continually warned over and over again, hazing is dangerous, irresponsible and unacceptable and it will not be accepted at LSU, period."
He went on, "Alcohol is indeed part of the allegations, but that's part of the investigation."
Louisiana State University Police confirmed to ABC News that it was investigating Gruver's death as a potential hazing incident involving Phi Delta Theta.
"Maxwell was transported to Our Lady of the Lake [Thursday] morning for a medical emergency and was later pronounced dead at the hospital," a police spokesman wrote to ABC News today. "The case is currently under investigation."
The suspension of LSU's Greek activities comes as campuses nationwide are taking a tough stance on alcohol abuse and hazing following high-profile incidents like the alcohol-related hazing death of Tim Piazza, 19, at Penn State's now-closed Beta Theta Pi house. The incident led to criminal charges for 14 members of his fraternity.
In addition to LSU suspending all fraternities and sororities, the national chapter of Phi Delta Theta said it would follow suit.
"Phi Delta Theta general headquarters is investigating the Louisiana Beta Chapter at Louisiana State University following a tragic event that resulted in the passing of prospective member, Maxwell Gruver," the Phi Delta Theta said in a statement posted to its website.
The East Baton Rouge Parish Coroner's Office said today Gruver's preliminary autopsy found no internal or external trauma but noted that he had excessive fluid in the lungs and brain.
The coroner's office also said "blood and urine tests indicate a highly elevated blood alcohol level plus the presence of THC."