Man found dead in Death Valley from apparent extreme heat illness, officials say
Investigators say heat-related illness may have caused a driver to run off road.
Extreme heat is what National Park Service officials assume led to the death of a man inside his car that was in the middle of Death Valley National Park as temperatures soared to over 100 degrees.
A maintenance worker found the unidentified 65-year-old man from San Diego on July 3 around 10 a.m., inside his sedan about 30 yards off road from North Highway, park officials said.
First responders and a medical coroner declared the man dead at the scene.
"The initial investigation suggests that heat-related illness may have caused the driver to run off road," the NPS said in a statement.
Investigators said it appeared that the car's tracks ran along the road shoulder and rocky berm before veering further away from the paved road. The vehicle had two flat tires, according to the NPS.
The high temperature the previous day was 126 degrees Fahrenheit and the low was 98 degrees, the agency said.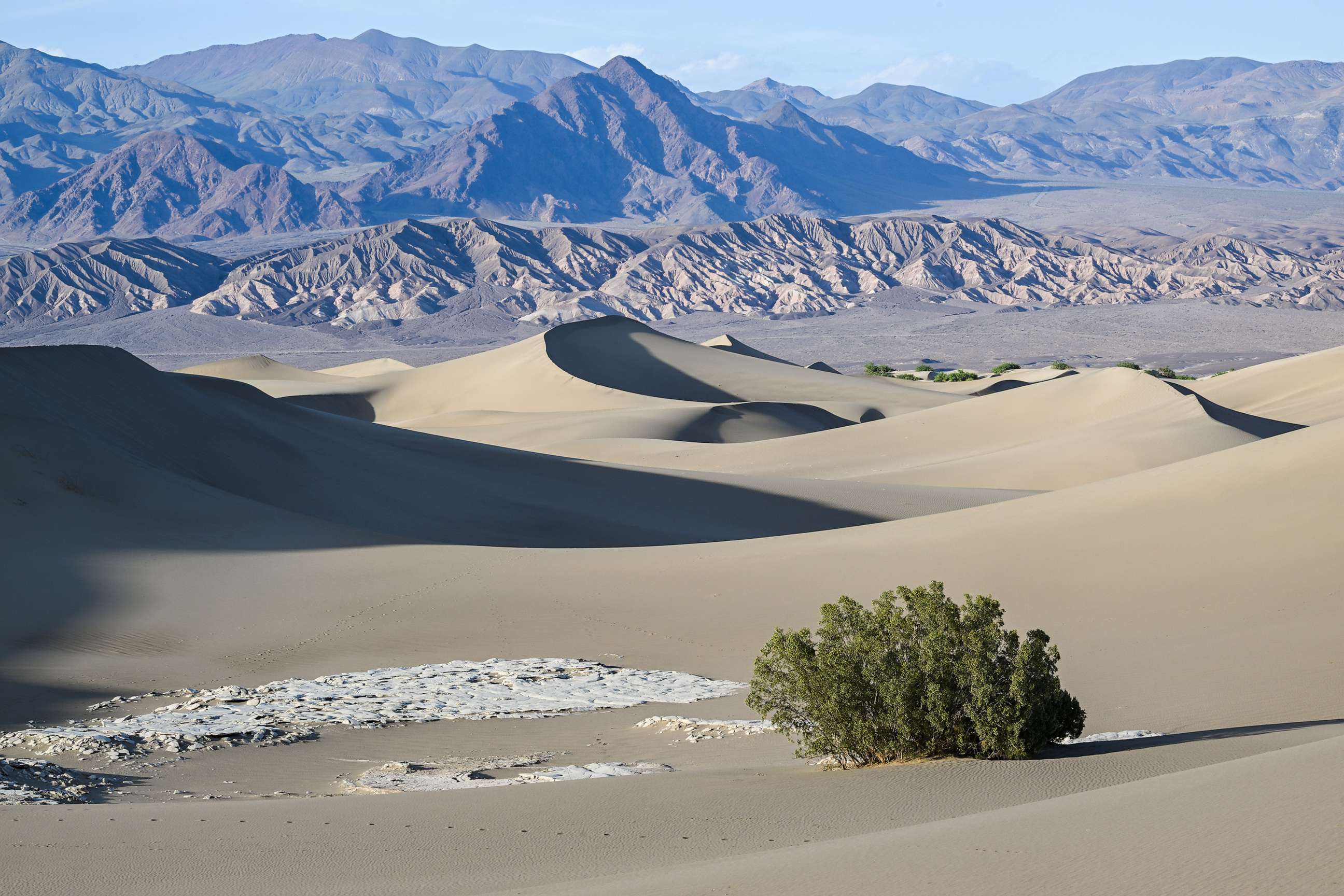 Although the vehicle appeared to be operational, investigators said its air conditioning wasn't working.
"The driver's window was found down, further indication that the air conditioning was not functioning when the man was driving," the NPS said in a statement.