A Northern California man who lost his home to the Camp Fire helped rescue a mule he found stuck in a swimming pool, surrounded by the remnants of homes that burned down in the blaze.
Jeff Hill, 29, told ABC News that he returned to Butte County, the community where wildfires destroyed more than 7,000 structures, on Sunday to check on a friend's father who had not evacuated. When he got there, he found that the home was one of the few spared by the Camp Fire.
"We expected to find the remains of his dad," Hill said. "The house was still standing, and his dad made it out alive."
As Hill and a friend walked up to the home, they noticed a mule pacing back and forth. They went over to the animal to see if it was OK and make sure it hadn't been burned when they saw another mule lying in the pool in the backyard.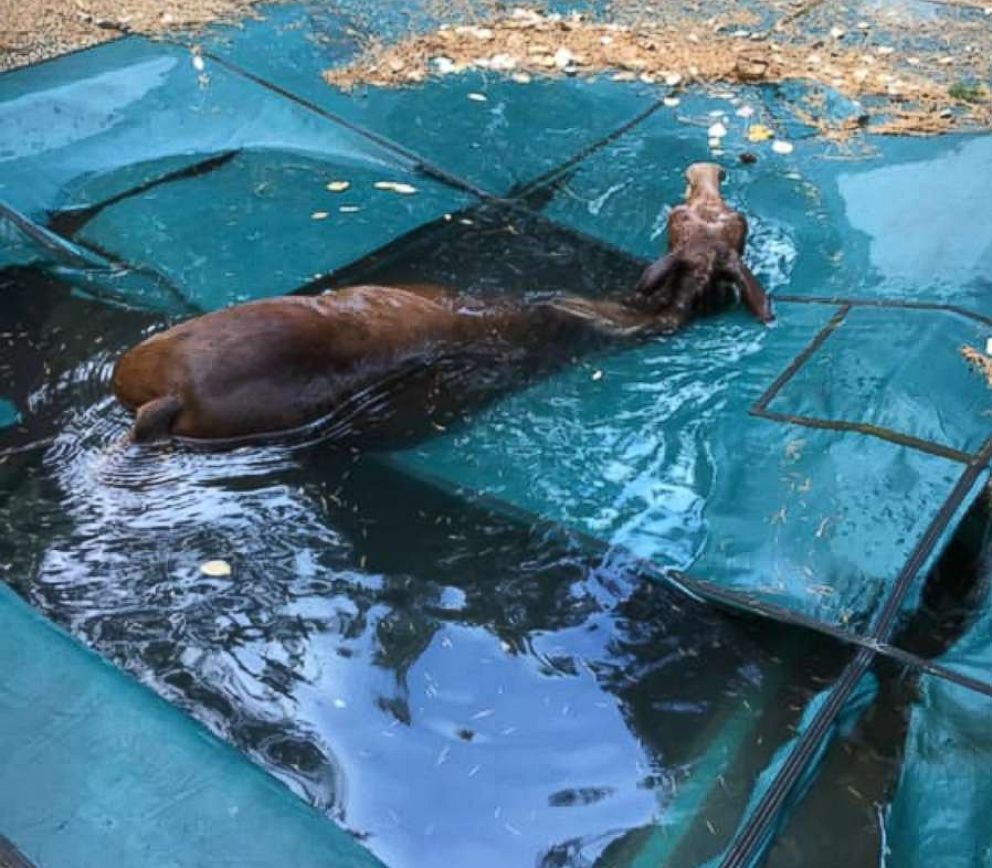 The mule, who was trapped in the pool cover, looked as if she had given up and "had the look of defeat in her eyes," Hill said.
"There's no telling how long she was there but she was shivering uncontrollably and ultimately lost her fight," he wrote on Facebook. "She was all caught up in the pool cover but her being suspended by it prevented her from drowning."
When Hill and his friend, fellow Butte County resident Geoff Shelden, cut the straps of the pool cover, the mule was so exhausted that she went under water. The two men then floated her to the shallow end of the pool so she could stand up, put a chain around her neck and walked her up the stairs, Hill said.
The mule shook off the water, stood "shoulder-to-shoulder" with her rescuers and appeared to thank them.
"She came up and put her head in between us, let us love on her a little bit as a thank you," Hill said.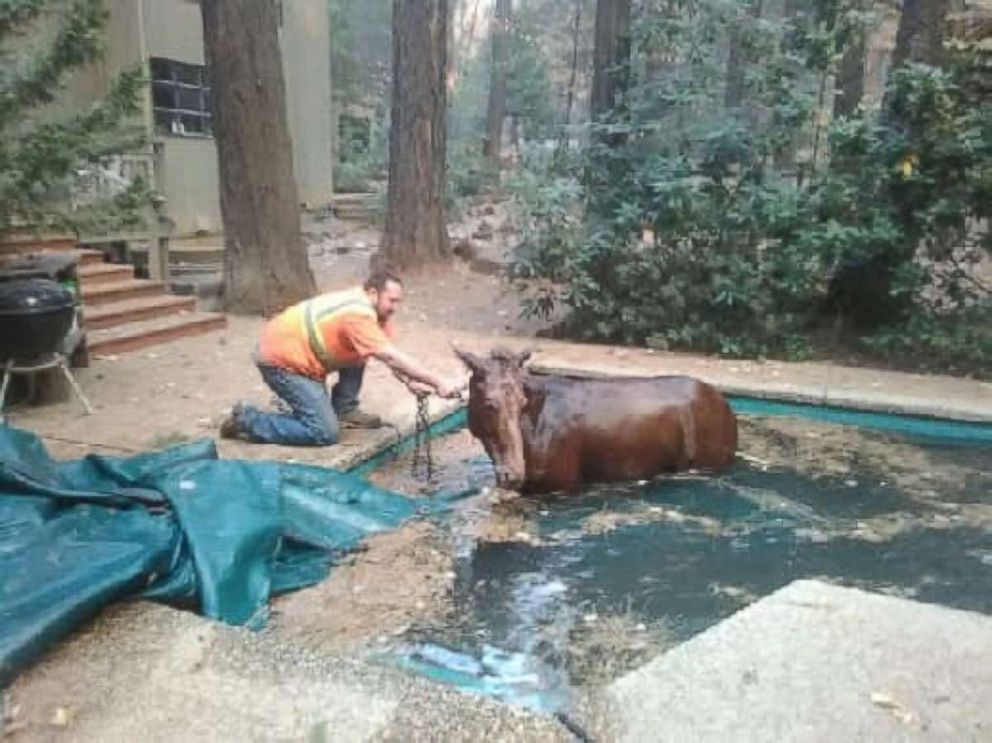 The mule then turned to walk away, but shot one last glance toward them.
"As she was walking away, she looked back at us one more time," Hill said. "I felt it was reassurance, saying, 'I'm OK,' and 'Thank you.'"
The Butte County community has rallied together in the wake of the devastation wrought by the Camp Fire, Hill said.
Hill's childhood home in Paradise, California, was completely wiped out by the inferno. He had lived there a total of about 20 years, having moved back a couple of years ago after his parents renovated it.
The home's central fireplace is the only structure still standing, before and after photos show.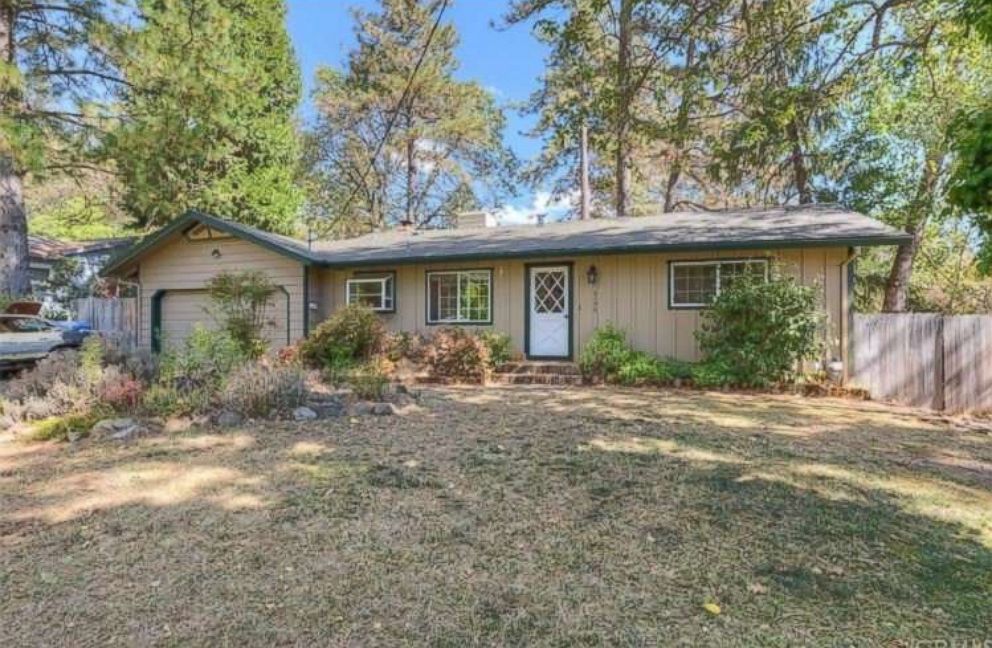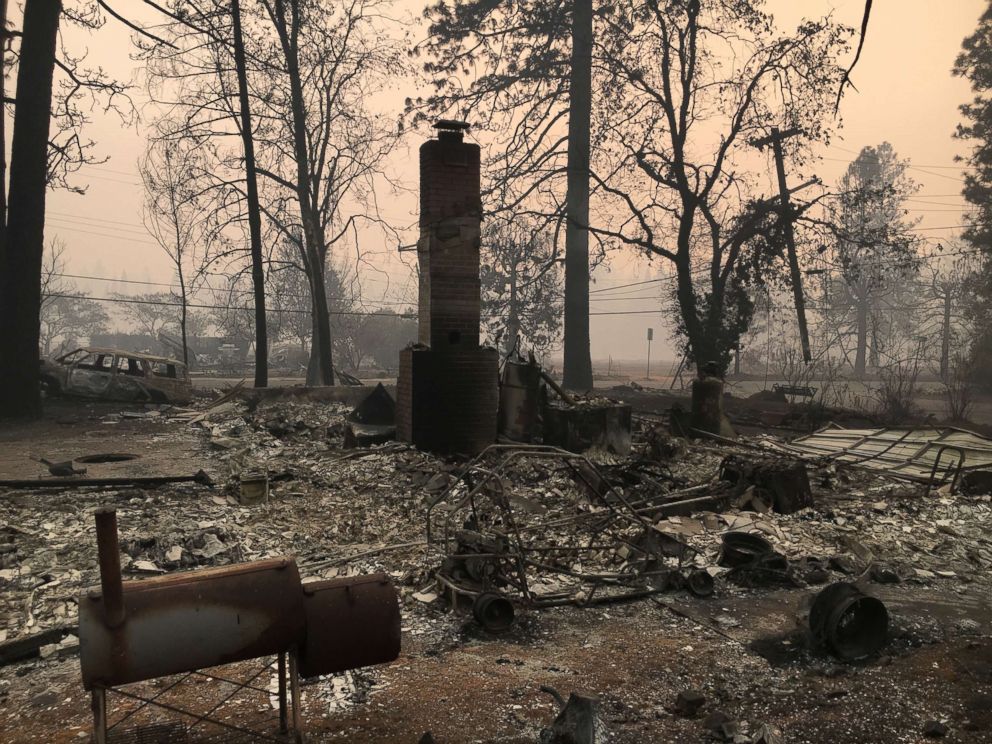 Hill was at work at the Paradise Irrigation District on Thursday when the fire began.
"I saw the huge plume of smoke. We were all looking at it," he said. "We were thinking, 'Oh gosh. That's really close to us.'"
Hill said the sky got "darker and darker" as the fire neared and smoke filled the sky. Once alerts detailing the rapid spread of the fire began going out, he rushed home to grab as many possessions as he could.
When he got home, he saw the field behind his home was on fire. It took just 10 minutes for the embers to reach his yard, he said.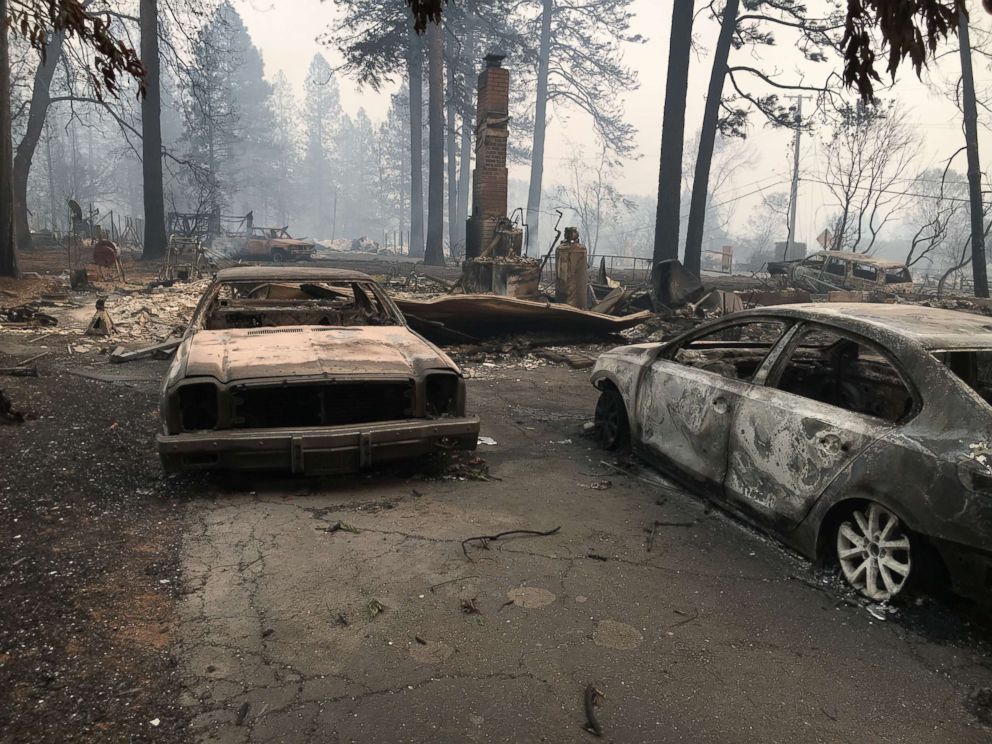 Hill, a father to two sons, ages 2 and 4, with another child on the way, grabbed many of his children's mementos, his Rottweiler-Labrador retriever named Tara and got out.
"The only thing that was on my mind was kids," he said. "Anything that I can grab kid-related, anything that could never be replaced."
As Hill was driving away, he saw his front yard catch fire, he said.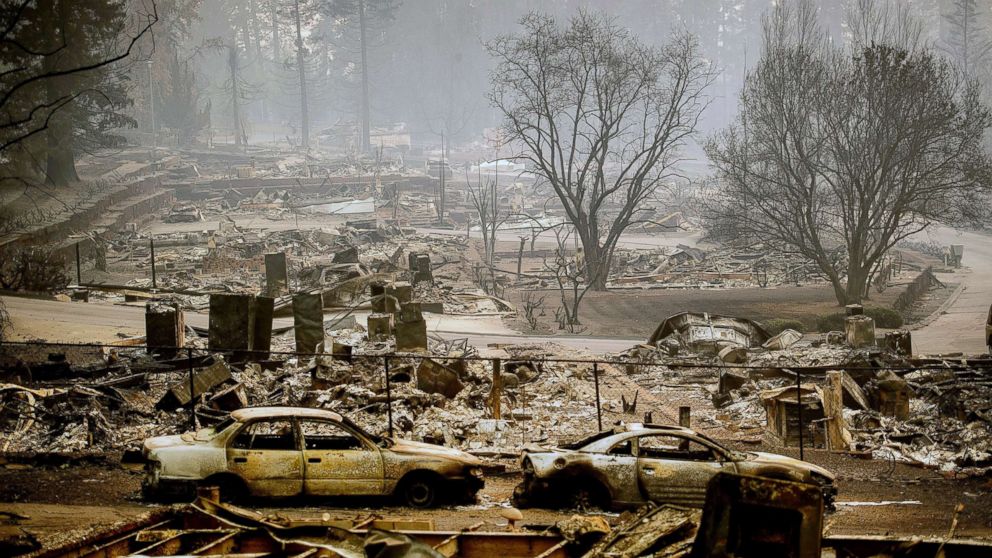 Hill's law enforcement friends told him later that his house was destroyed.
"The entire town of Paradise is virtually gone," said Hill, who has lived there his whole life. "The infrastructure is completely lost."
He said he felt "numb" when he returned to his home on Saturday to find nothing there.
"I wanted to cry," he said. "There's just so much going on and so much devastation that I just kind of stood there in silence and just kind of stared for a while."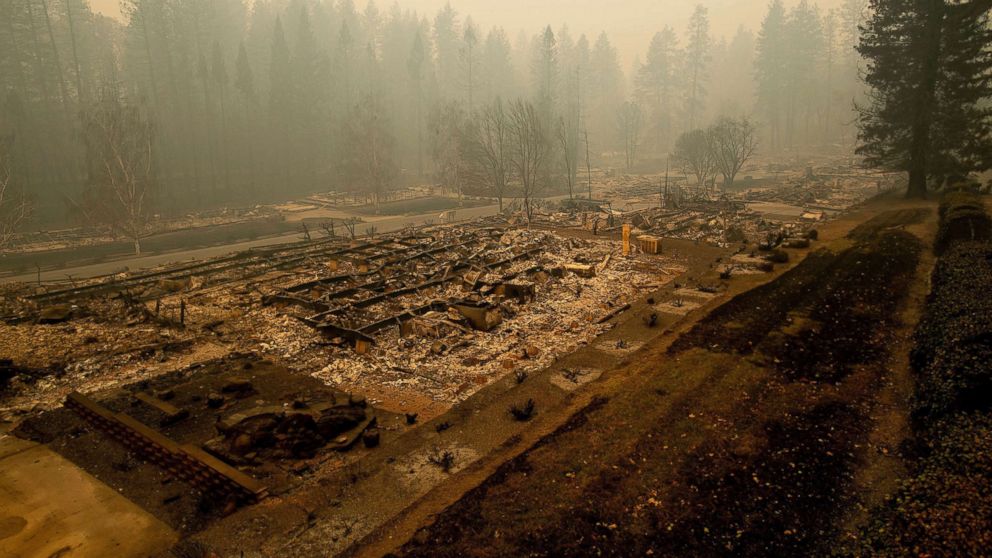 However, his entire family made it out safe, although they now have "nothing" in the aftermath of the fire, he said.
Hill, who is currently staying with his father in Chico, about 15 miles west of Paradise, has created a GoFundMe campaign called "Family home lost to Camp Fire."