A man was caught on video in a Manhattan restaurant threatening to call in immigration officers after hearing fellow customers speaking to the staff in Spanish.
In the video, which was filmed Tuesday at a Fresh Kitchen restaurant in Midtown, the man threatens to call immigration authorities, telling one of the staff members, "My guess is they're not documented, so my next call is to ICE to have each one of them kicked out of my country."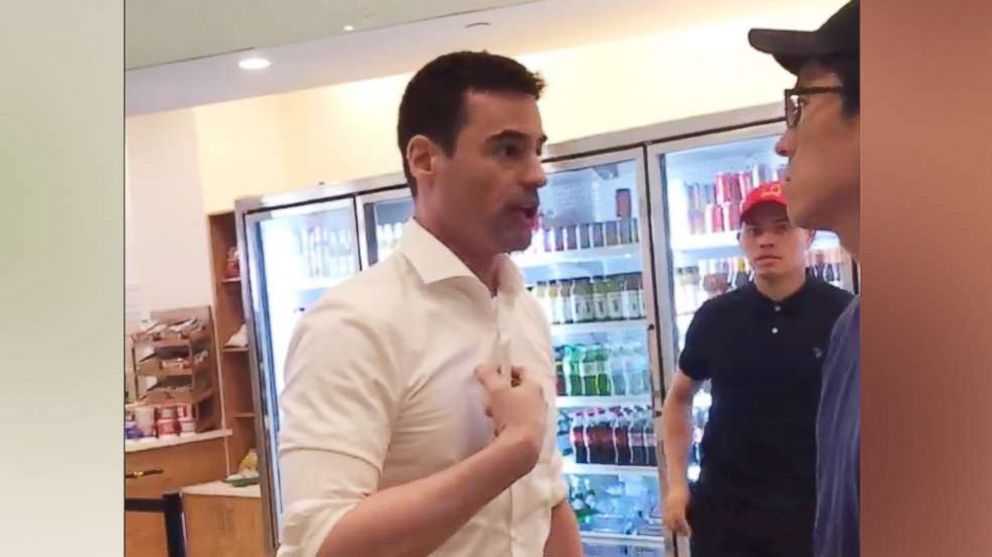 Emily Serrano, who shot the video, told ABC News that she regularly goes to the restaurant and knows the staff. She and a co-worker were chatting with the staff in Spanish.
Before she started recording the video, the man was already screaming at them, according to Serrano.
"I pay for their welfare, I pay for their ability to be here. The least they can do is speak English," the man is heard yelling in the video.
After she finished recording, she threatened to call the police and the man threw his sandwich and water on the counter saying he didn't want to give the restaurant his money, Serrano said.
When he walked out everyone started to clap, according to Serrano.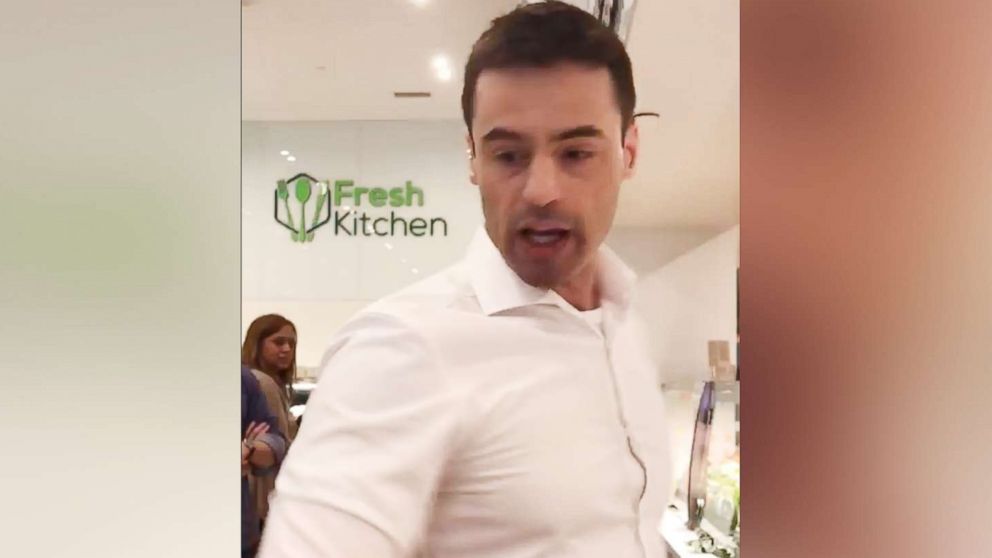 The video was posted by Serrano's co-worker's husband, Edward Suarzo.
"If you love this country this much! Why don't you put on a uniform and protect it!!" Suarzo said in the post, referring to the man in the video.
One of the managers at Fresh Kitchen who witnessed the incident spoke with ABC News on the condition of anonymity.
"This is New York City, everybody is different here, everybody has different opinions and some people have a hatred mind," the manager told ABC News. "Publicly they should not be doing that. I have never seen anything like this in the restaurant before."
The manager said that Serrano was a regular customer at the restaurant and as far as he knew, the man who was yelling was not a regular.