— -- The man who tipped off authorities and led them to a former Tennessee teacher accused of kidnapping his 15-year-old student said today there were "clues" that made him suspicious of the pair.
Griffin Barry came across Elizabeth Thomas and her alleged abductor, 50-year-old Tad Cummins, at a gas station in far northern California this week.
Cummins told Barry, a caretaker on a property that includes the gas station, that they needed money for gas, food and a place to stay. Cummins said their names were John and Joanna and that the teen was 24, Barry told ABC News today.
Barry said he paid to fuel up their car, gave them an extra $40 in cash and set them up in a nearby cabin on the remote property in Cecilville, a rural area near the Oregon border with little to no cellphone service. Barry is a resident on the same property.
Cummins and Elizabeth stayed inside the tiny cabin for two nights, he said, with no running water or electricity.
During that time, Barry said, he didn't talk to the pair much but he noticed Cummins tried to "keep her away."
"The girl wasn't really looking at me or anything and he was always dominating the conversation. That kind of clues people in," Barry said today on ABC News' "Good Morning America."
"I had a photo of him that was the Amber Alert and I was like, that's definitely the guy, and then we saw the car as well and it matched up," he added.
After realizing who they were, Barry said he immediately called 911.
Elizabeth had been missing since Cummins allegedly kidnapped her on March 13. A day after they disappeared, he was fired from his teaching job at Culleoka Unit School in Culleoka, Tennessee, where Elizabeth had been a student in his forensics class.
Cummins was wanted on allegations of aggravated kidnapping and sexual contact with a minor. The former teacher was also added to Tennessee's 10 most wanted list. Meanwhile, an Amber Alert had been issued for Elizabeth.
Authorities arrest Cummins
The Tennessee Bureau of Investigation (TBI) public information officer Josh Devine said they received a call to their tip line about a possible sighting of the duo around 11 p.m. local time Wednesday. The Siskiyou County Sheriff's Department in California had received a similar tip, Devine said.
After investigators located a Nissan Rogue, they were able to confirm through its vehicle identification number that it belonged to Cummins. The car was then kept under surveillance for several hours.
Authorities from the Siskiyou County Sheriff's Department found the pair at the isolated cabin early Thursday morning, nearly 2,500 miles away from their homes in Tennessee. Deputies set up a perimeter around the cabin and elected to wait until the morning to arrest Cummins as he exited the residence, according to the sheriff's department.
As daylight broke, Cummins surrendered without incident and Elizabeth was safely recovered by law enforcement officers, according to the TBI. Two loaded handguns were found in the cabin, according to the sheriff's department.
"Our intelligence analysts and agents have worked tirelessly since issuing this AMBER Alert to process more than 1,500 leads from all 50 states," TBI director Mark Gwyn said in a statement Thursday. "What happened in California this morning, however, proves it only takes one person to lead to a successful end. We are extremely thankful the hard work of all partners in this search has paid off. We're also grateful for the public's support and vigilance throughout this search effort."
Speaking with "GMA" on Friday morning, authorities from the Siskiyou County Sheriff's Department said it was "an intense situation."
"After we placed them into protective custody, she was laughing, she was crying. She was kind of an emotional roller coaster, as you can imagine," Lt. Behr Tharsing said.
Tharsing told "GMA" that Cummins made some "spontaneous statements" after his arrest, telling law enforcement officers he was armed but not dangerous and would fully cooperate. Cummins also told authorities he was "relieved" the incident had come to an end, Tharsing said.
Sheriff Jon Lopey credited Barry for his role in securing the arrest, saying it was a "great partnership" between a citizen and law enforcement.
"We may not have detected Mr. Cummins had he not brought his presence to our attention. He helped us tremendously," Lopey told "GMA."
"Griffin definitely was pivotal in this event."
Authorities had initially said Cummins was arrested at a commune in rural Siskiyou County but later clarified that the arrest occurred at a cabin.
A worker at Black Bear Ranch told ABC News that Cummins and Elizabeth had tried to stay at the commune but were turned away because of "all kinds of indications" that something was off about them. Cummins became angry when they were rejected, the worker said.
Father's message to Elizabeth
Efforts to reunite Elizabeth with her family remain ongoing. Authorities said a TBI aircraft that traveled to California will bring Elizabeth, who was in FBI custody in Redding, California, home to Tennessee.
In an interview with "GMA" this morning, the Thomas family said they had not yet spoken with Elizabeth but were "very relieved" she was found safe and unharmed.
"We didn't get an opportunity to speak to her last night, but we're looking forward to that this morning when they fly her back," the teen's father, Anthony Thomas, told "GMA."
"We're very happy we're going to be able to see her again," he added. "I want her to know that I love her."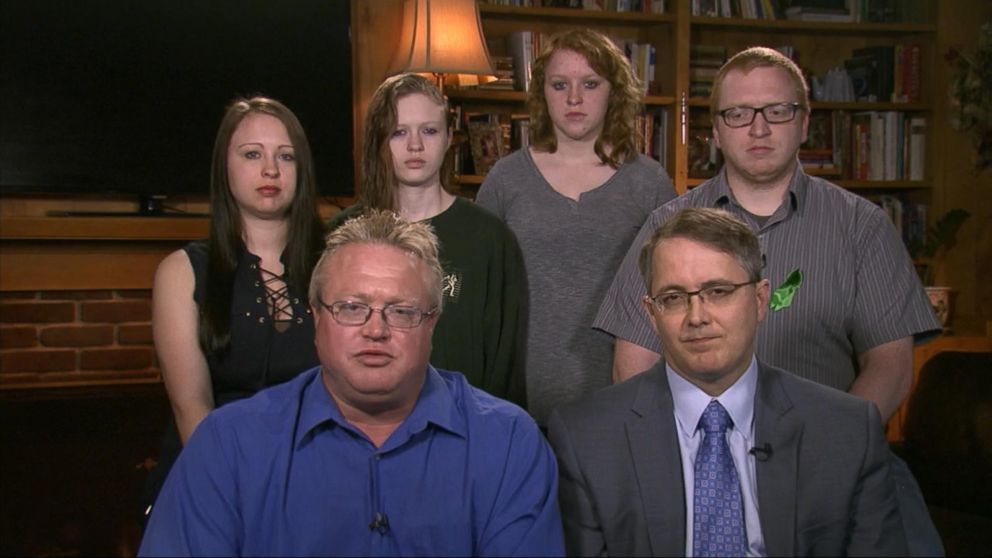 The father said he believes Cummins brainwashed his daughter. He said it will take plenty of time and therapy for Elizabeth and the family to heal from the ordeal.
"It's going to take some working with her for a while," Thomas said. "Because we love her so much, we're going to be patient with her and we've got to get her the help she needs."
The attorney representing the Thomas family, Jason Whatley, told "GMA" in the interview today that they are "absolutely" considering filing a civil suit.
"That's something that we've been exploring. We're looking at all of our options right now," Whatley said. "Obviously, our focus has been on getting Elizabeth back. Right now, we're focused on getting the help she needs."
What's next for Cummins
Cummins is charged with aggravated kidnapping and sexual contact with a minor, according to Brent Cooper, the district attorney general for Giles, Lawrence, Maury and Wayne counties in Tennessee.
The U.S. State Attorney's Office for the Middle District of Tennessee has also filed a federal charge of transportation of a minor across state lines with intent of having criminal sexual intercourse against Cummins, according to U.S. attorney Jack Smith. The charge carries a mandatory minimum sentence of 10 years in prison.
It could take several weeks for Cummins to be extradited to Tennessee, Smith said.
Cummins remained in the custody of the Siskiyou County Sheriff's Department without bond Thursday while he awaits extradition, according to the TBI. The Siskiyou County Sheriff's Department told ABC News that Cummins would be arraigned today.
Cummins also faces charges in California's Siskiyou County for kidnapping and possession of stolen property, according to the Siskiyou County Sheriff's Department. Those charges are pending review by Siskiyou County District Attorney Kirk Andrus.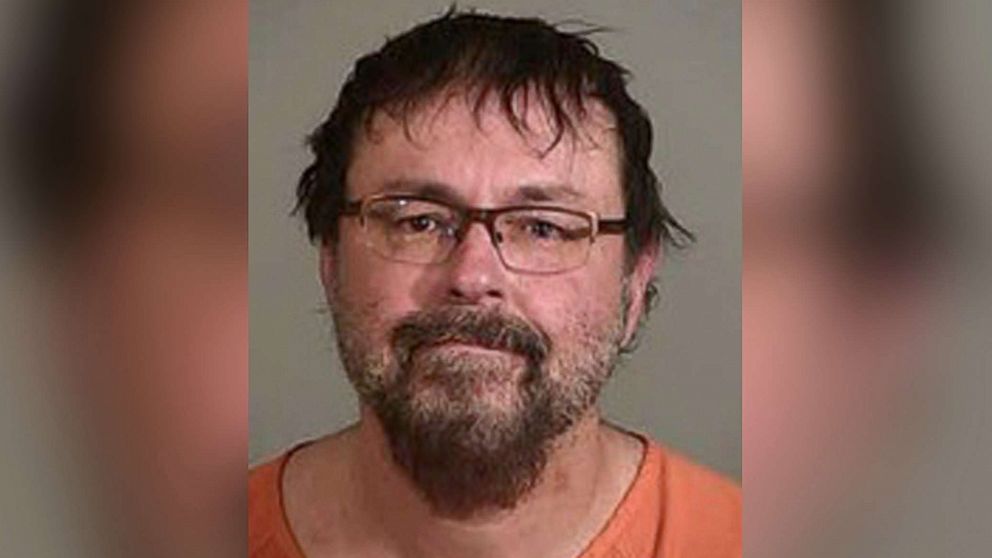 Cummins, a married father and grandfather, researched teen marriage online, specifically the age of consent, eight days before he allegedly took Elizabeth. Three days before the alleged kidnapping, Cummins did an online search about his car "to determine if certain features could be tracked by law enforcement," according to the Tennessee Bureau of Investigation.
Cooper, the district attorney for Giles, Lawrence, Maury and Wayne counties in Tennessee, said Cummins also did an online search for "what size mattress will fit in the back of a Nissan Rogue."
"He was certainly putting a lot of planning into disappearing," Cooper told ABC News in an interview earlier this month.
Investigators have discovered email draft messages between Elizabeth and Cummins, which authorities said show a romantic relationship between them. According to authorities, after one of them would write a message, he or she would save the message as a draft, and the other person would log on, read the message and delete it.
One of Elizabeth's schoolmates reported seeing her and Cummins kiss in his classroom Jan. 23, according to a school district investigative report, but both denied the claim. A school report from January reads that neither one "admitted to behaving inappropriately towards the other."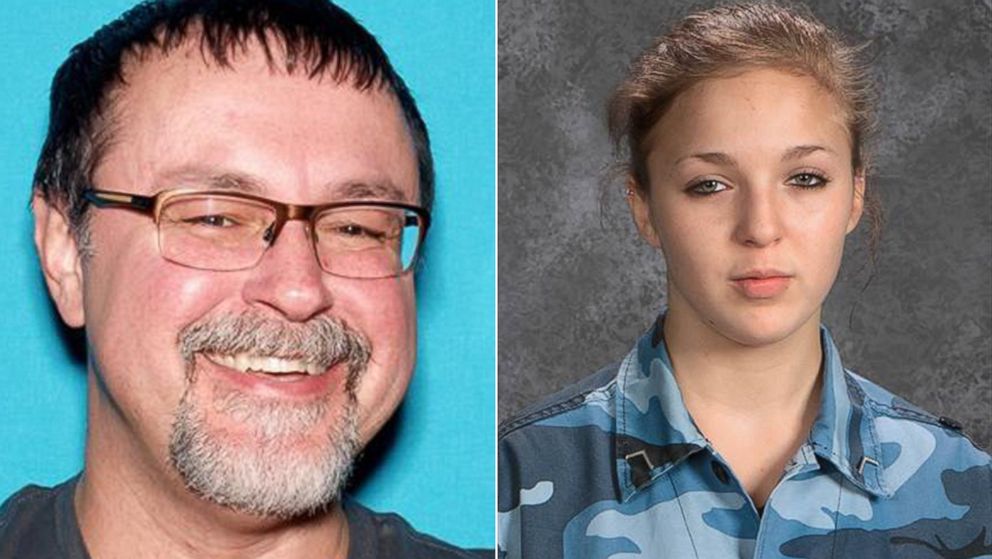 Investigators obtained images from surveillance cameras at a Walmart in Oklahoma City showing Cummins and Elizabeth on the afternoon of March 15, two days after he allegedly abducted her. But there had been no other credible sightings.
The surveillance images showed Cummins "with an altered appearance to darken his hair" and indicated that "Elizabeth may currently have red hair," according to the TBI.
The surveillance footage showed them entering the store together, where Cummins used cash to buy food. He didn't buy "anything else of significance," the TBI said.
At the time, investigators were still trying to determine in what vehicle they were traveling.
The Maury County district attorney told ABC News last week that Cummins was on medication to control his blood pressure and should have neeed a refill. Pharmacists were asked to be on alert for customers who look like Cummins or Thomas.
Cooper also told ABC News that Cummins left a note for his wife the morning he vanished. Cooper didn't provide details on what was in the note but said it appeared to have been a diversion to throw investigators off the trail.
A lawyer for Cummins' wife, Jill Cummins, said she has filed for divorce after 31 years of marriage.
"Jill will attempt to move forward with her life," attorney Michael Cox said in a statement provided to ABC News March 31. "Jill continues to pray for the safe return of Elizabeth Thomas and for a peaceful resolution to this ordeal."
ABC News' Elisabeth Bognar, William Gretsky, Michael Edison Hayden, Katie Kindelan, Dee Morales, Lauren Putrino, Glenn Ruppel, Emily Shapiro, Jason Volack, Nery Ynclan and Robert Zepeda contributed to this report.