Two inmates, including a convicted murderer, who escaped from a Virginia jail have been apprehended in Tennessee, authorities said, more than 24 hours after announcing a fugitive manhunt.
The inmates -- identified by the Washington County Virginia Sheriff's Office as Johnny Shane Brown, 51, of Rogersville, Tennessee, and Albert Lee Ricketson, 31, of Abingdon, Virginia -- allegedly escaped the Southwest Virginia Regional Jail Authority in Abingdon from a recreational yard around 2:45 p.m. Thursday. A Washington County emergency alert issued about an hour later warned residents to stay indoors and lock their doors.
A 2008 gold Cadillac SUV allegedly stolen by Brown and Ricketson in Abingdon following their escape was located in Bulls Gap, Tennessee, along Route 66 on Friday morning, the Washington County Virginia Sheriff's Office said.
The two men were found "hiding in the upstairs of a barn" in Rogersville, Tennessee, about four miles from where the stolen vehicle was found, and were arrested without incident, the sheriff's office said.
Brown, will be held in Washington County Tennessee Jail without bond, while Ricketson will be held in Hawkins County Tennessee Jail without bond, authorities said.
A $5,000 reward for each man was being offered by the U.S. Marshals Service for information leading to their apprehension.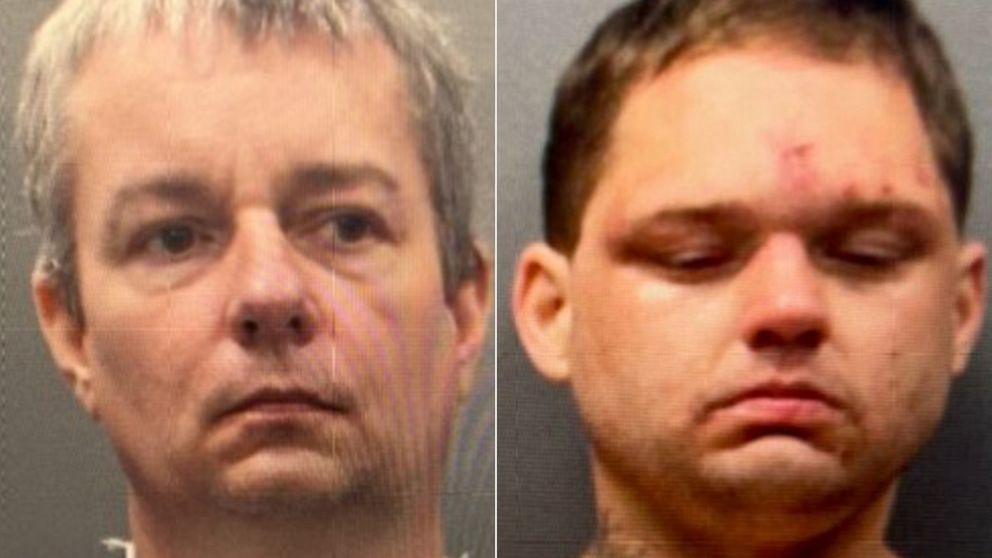 Ricketson was convicted on two counts of first-degree murder, while Brown is a federal inmate, authorities said.
Ricketson was arrested in August 2020 in the fatal shooting of a man and woman in Washington County. A jury convicted him of two counts of first-degree murder in November 2022, court records show.
Brown was in federal custody after allegedly escaping from another jail nearly a year ago. He and two other inmates broke out of the Sullivan County Jail in Tennessee through an air vent in early February 2022, the Sullivan County Sheriff's Office said at the time.
The other two inmates were found dead following a police pursuit in North Carolina, while Brown was apprehended in the state six days after they escaped, authorities said.
Brown was in the Sullivan County Jail at the time of the escape after being convicted of distributing methamphetamine, according to an indictment. He was sentenced to 11 years in prison for the felony offense, court records show.
A plea agreement on the escape charge was due by April 20 and a jury trial was scheduled to start on May 11, federal court records show.