Manslaughter charges dropped against 7 Oklahoma police officers
A 15-year-old boy was killed in one of the three shooting incidents.
Manslaughter charges against seven Oklahoma police officers involved in three fatal shootings have been dropped, officials announced on Friday.
All of the incidents occurred in 2020. In one of the cases, five officers had been charged in the deadly shooting of a 15-year-old robbery suspect.
Oklahoma County District Attorney Vicki Behenna said her office has decided to dismiss the charges after a team of attorneys spent "hundreds of hours" reviewing the cases.
"This is not just a quick spur-of-the-moment decision. This was a very difficult, very fact-intensive decision and review," Behenna told reporters during a press briefing.
One of the shootings occurred in The Village, Oklahoma, in July 2020. Cpl. Chance Avery, an officer with the Village Police Department, was charged with first-degree manslaughter and second-degree murder after he shot and killed 49-year-old Christopher Poor during a domestic incident inside Poor's home. Body camera footage showed Avery repeatedly telling Poor to drop a bat, then firing as Poor advanced toward him.
The other two incidents occurred in Oklahoma City.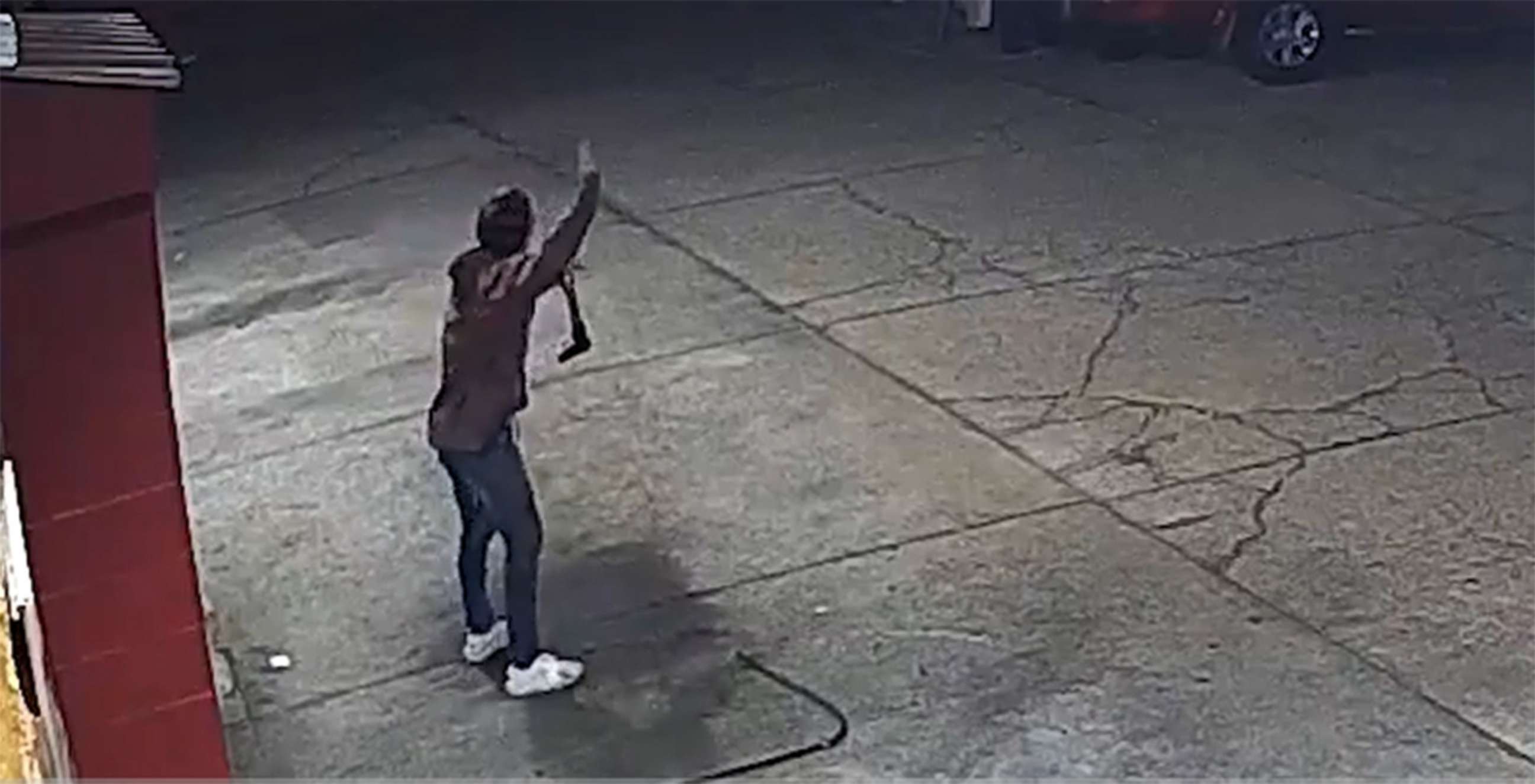 Five Oklahoma City Police Department officers were charged with first-degree manslaughter in the fatal shooting of 15-year-old Stavian Rodriguez in November 2020 -- Corey Adams; Jared Barton; Bradley Pemberton; Bethany Sears; and John Skuta.
The officers had responded to a report of an armed robbery at a gas station. Security camera footage released by the Oklahoma County District Attorney's Office in the wake of the shooting showed Rodriguez emerge from the convenience store building as officers yelled for him to show his hands, lay on the ground and drop his firearm. Rodriguez could be seen dropping a gun on the ground and reaching toward his back pocket before the officers opened fire.
Another Oklahoma City police officer -- Sgt. Clifford Holman -- was charged with first-degree manslaughter in the fatal shooting of 60-year-old Bennie Edwards in December 2020. During a confrontation with officers, Edwards, who had a history of mental illness, refused to drop a knife and was running away when he was shot in the back, officials said.
"I want to make sure that all of us are respectful of the families of the individuals that lost their life," Behenna said on Friday. "These families are grieving. This decision that has been made is difficult. And no matter what this office does or says, these families are forever changed."
Behenna said a team of seven lawyers reviewed the evidence in each case and her office hired an out-of-state use-of-force expert to conduct an independent review. The team considered an Oklahoma statute regarding when an officer is justified in the use of deadly force.
The charges against the seven officers, which were brought by her predecessor, will be dismissed without prejudice, Behenna said. Moving forward, deadly officer-involved shootings will be presented and investigated by a grand jury, she said.
"I think that's what most metropolitan areas do, and I feel confident in the grand jury process that we can do a thorough review of the case and make decisions, again, that are evidence-based and consistent with the law in Oklahoma," Behenna said.
The Village Police Department said they "strongly agree" with the district attorney's decision to dismiss the charge against Avery.
"We view any loss of life as a tragedy and understand the grief of the family who lost someone," the department said in a statement. "We also know the burden on our officer and his family has been heavy for the last three years."
Oklahoma City Police Chief Wade Gourley also reacted to the district attorney's decision in a statement on social media, calling it an "arduous and lengthy journey."
"The wheels of justice often turn slow and today's decision, while important, will not by itself ease the pain for the families and friends of Bennie Edwards and Stavian Rodriguez; the deep-rooted effect on our community; nor the profound emotional toll on the involved officers and their families," Gourley said in the statement. "Please continue to pray for everyone involved."
Rand Eddy, an attorney representing Stavian's family in a federal civil case over the shooting, told ABC Oklahoma City affiliate KOCO that his mother is "devastated" by Friday's news.
"She mentioned to me that she feels as if she did on the day that her son was shot and killed," Eddy told the station.