Thousands of demonstrators are expected to turn out Saturday for March for Our Lives events across the country in support of school safety, spearheaded by the survivors of last month's Parkland, Florida, school shooting.
What many of the participants may not realize is that Saturday is also, coincidentally, the 20th anniversary of one of the deadliest school shootings of its time.
But for Mitch Wright, whose wife was the middle school teacher shot to death at the Westside Middle School in Jonesboro, Arkansas, March 24, 1998, the timing of the march is not so much a coincidence as an act of God, he says.
The March date caught him off guard, Wright told ABC News, because "no one really outside our area really realizes what the 24th represents."
Back in 1998, the Jonesboro attack was the second-deadliest school shooting in U.S. history, with four students and a teacher, 32-year-old Shannon Wright, killed and 10 others injured.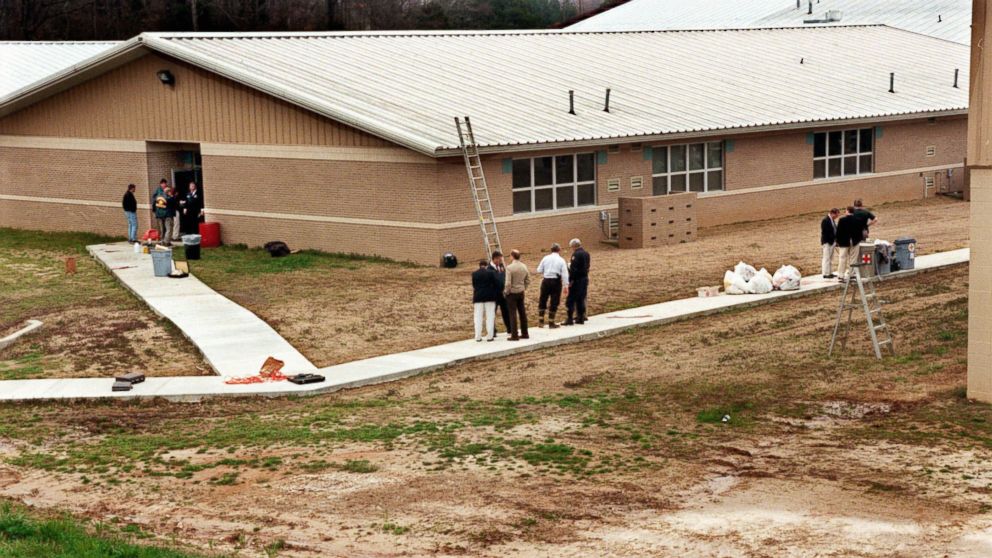 Now, 20 years later, the numbers have continued to rise.
There have been eight deadlier school shootings in the past two decades – including those at Virginia Tech, Sandy Hook and Marjory Stoneman Douglas – and there have been three others that have had the same number of fatalities as Jonesboro.
"The history behind these in the last 20 years, it's kind of like this: You get a lot of coverage, you get a lot of lawmakers who are typically really adamant about making changes, making promises, and they typically jump ship kind of quick, as soon as the NRA starts pulling their strings," Wright, 52, said.
Parkland comparisons
There are stark commonalities in the aftermath of so many school shootings, including the stories of the victims who died young or the acts of selfless teachers. But another similarity between the Jonesboro and Parkland shootings stands out to former federal agent David Chipman.
In the Florida Marjory Stoneman Douglas High School shooting, for instance, suspect Nikolas Cruz, 19, allegedly pulled the fire alarm at the school and then started firing his AR-15 style weapon at students in the hallway.
A notably similar scene unfolded at Westside Middle School 19 years and 11 months earlier. Jonesboro shooters Andrew Golden, then-11, and Mitchell Johnson, then-13, pulled the fire alarm after lunch and stood outside the door where they knew students would be fleeing. Then they opened fire.
"The way in which they did it - pulled the fire alarm and then lay in wait for kids to leave the school - it's certainly a cautionary tale for people who are planning to improve school security today," said Chipman, who now works as a senior policy adviser at gun violence prevention advocacy group Giffords.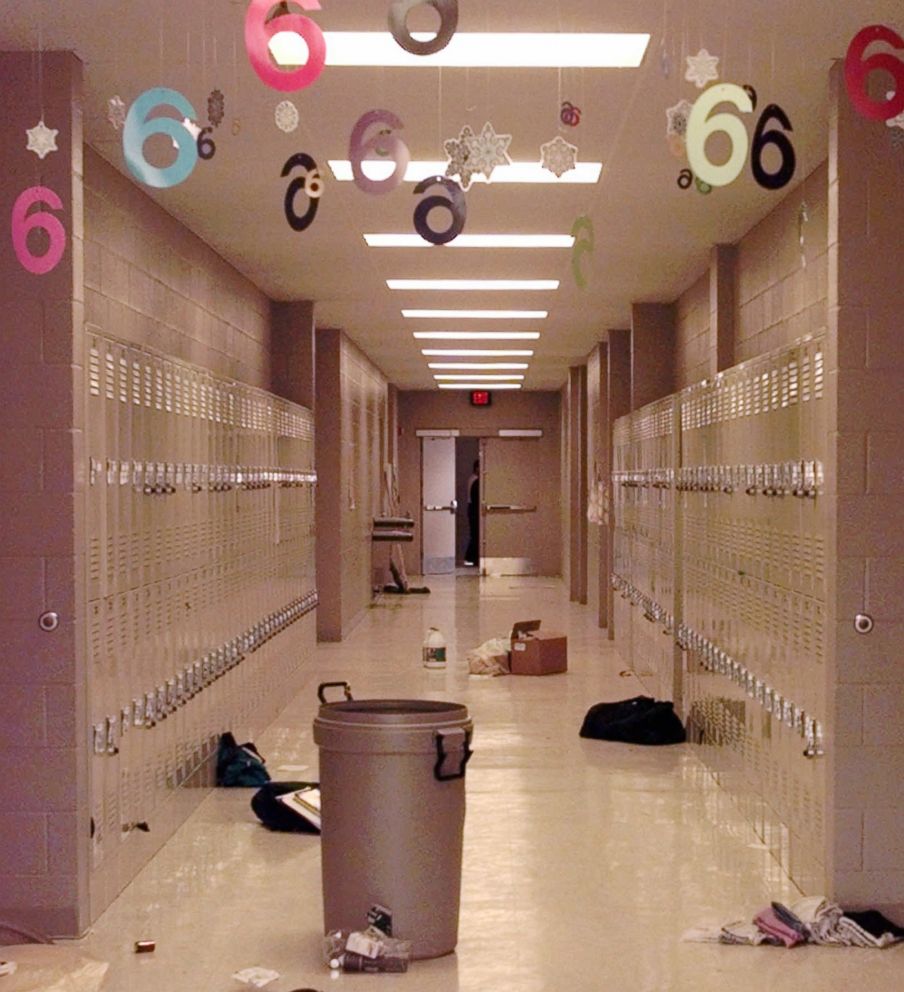 As for Wright, the slain Jonesboro school teacher's husband, "I have never watched any [coverage] of these school shootings – I can't."
But that was before the Parkland shooting unfolded before his eyes Feb. 14 when he found himself at an airport surrounded by televisions showing the breaking news.
"I'm stuck watching this, so I'm seeing all this take place and I don't really know what's going on," Wright said.
"I found out this guy [Cruz] apparently pulled a fire alarm and it sent chills," he said.
Facing the anniversary
The start to every year is difficult for Wright because March 24 looms.
"When January comes around, it's like 'OK, here it comes, February [same], March, you start feeling it,'" he said.
"The shooting in Florida really opened the floodgates a whole lot quicker than they normally do. It's been real tough this week. You just get through it… It's like a continuous stress ball that you don't want anyone to ever have to feel," he said.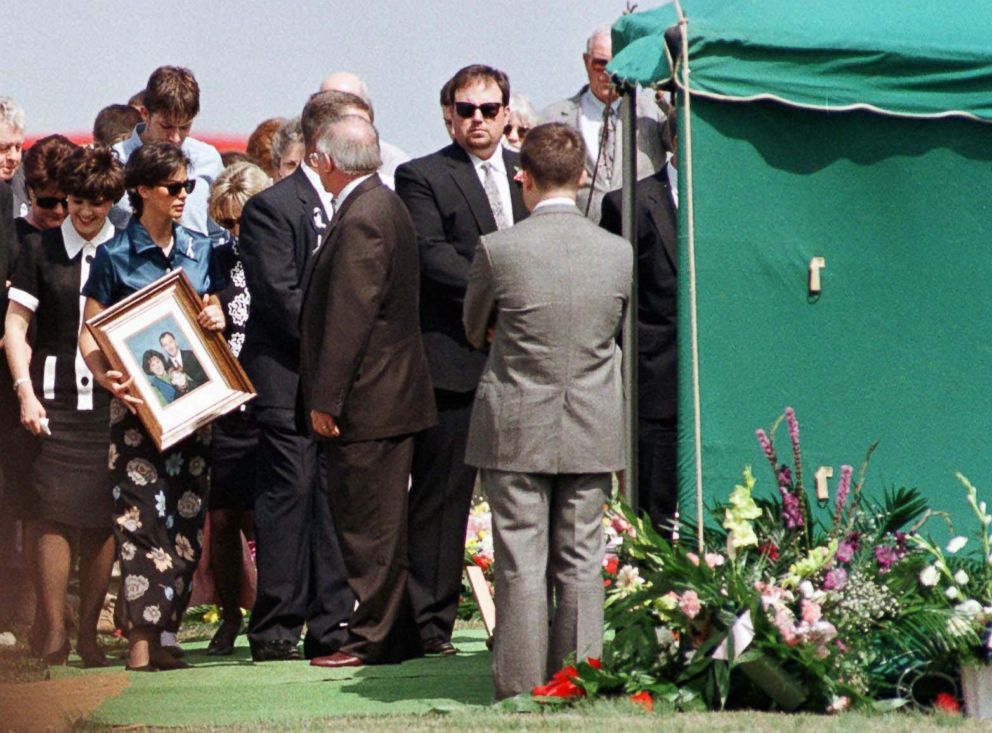 Wright is "hopeful" about the new wave of activism that the Parkland students are leading, he said, adding thathe's happy about the March for Our Lives events, especially the one set to take over Pennsylvania Avenue in Washington, D.C.
"If I could pick somewhere to go [on the anniversary], I would love to go and witness that. I would love to go to D.C. and see those kids march. It would be nice," he said.
A trip to the nation's capital doesn't seem like it will be in the cards for Wright, though. He said that he typically spends the day with his and Shannon's 22-year-old son, who was 2 at the time of the shooting, doing something like playing golf "to try and escape everything."
As for the students in Jonesboro, who happen to be on spring break this week, there is a March for Our Lives event scheduled at Jonesboro High School Saturday, and the community last week hosted its annual memorial motorcycle ride that raises funds to maintain the garden dedicated to the victims of the 1998 shooting.
"It boils down to this: You just don't want another family to go through this. It doesn't matter what anniversary it is," Wright said. "They're still gone and it still hurts."