Hundreds of thousands descended on Washington, D.C., on Saturday, in what is said to be the largest protest against gun violence in U.S. history.
Many of the students who took part in the March for Our Lives, in D.C. and around the country, said they were there to march for the ones who couldn't.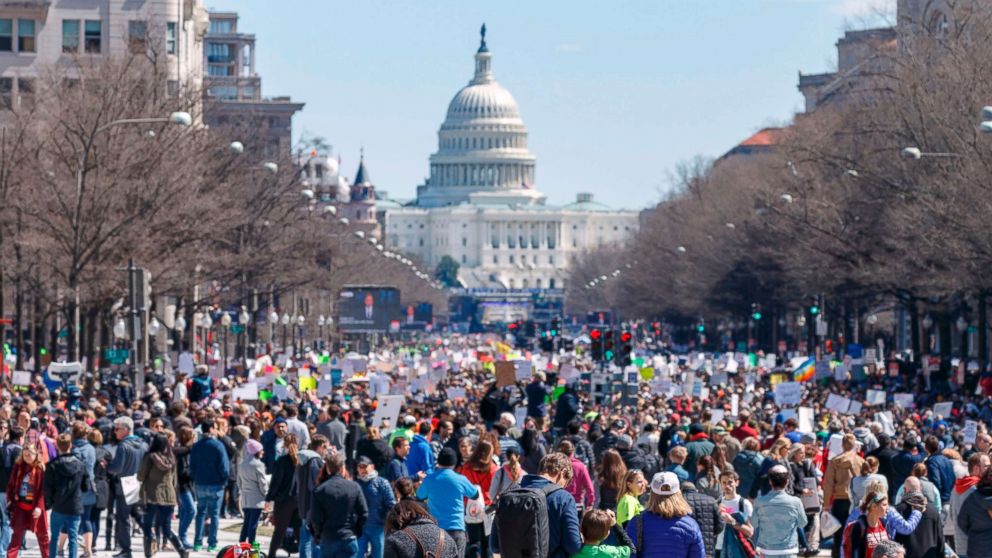 "I'm here because I want things to change," Brooke Harrison, a 14-year-old freshman at Marjory Stoneman Douglas High School, told ABC News' "Nightline" at the march. "Three people in my class died, and 17 people in my school died. And I'm here to march for all of them."
Harrison's close friend was killed in the shooting at the Parkland, Florida, school, where 17 people died on Feb. 14.
"I'm in D.C., so Joaquin didn't die for nothing. That's really what this is all about," 18-year-old senior Sam Zeif told "Nightline" at the march. Zeif's friend Joaquin Oliver was also killed in the Parkland shooting.
"I think we're all just fed up and we want things to change, we're ready for things to be done, and the thing is if people don't want to do it, we'll do it ourselves," Harrison told "Nightline."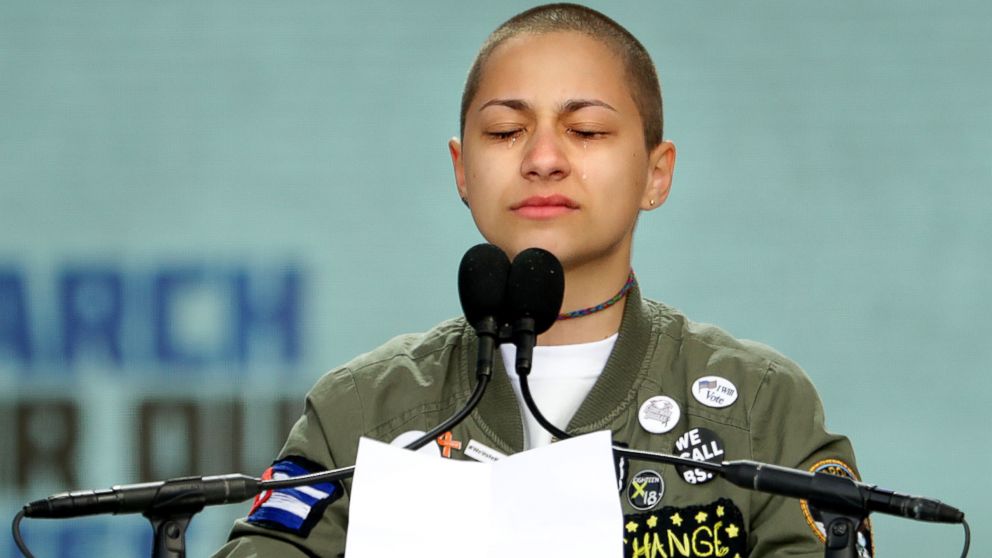 After the shooting at their school, the Parkland students refused to give up their story, leveraging the media as megaphones, with their cell phones as weapons in a battle that suddenly struck home.
Barely a week after the shooting, they headed to the Florida capital, demanding more than thoughts and prayers from state lawmakers.
On March 14, the students walked out of their classrooms, fighting for change and joined by students from more than 3,000 other schools around the country.
But far from the spotlight, these were some of the first and seemingly impossible steps to rebuild what life once was at Marjory Stoneman Douglas High School.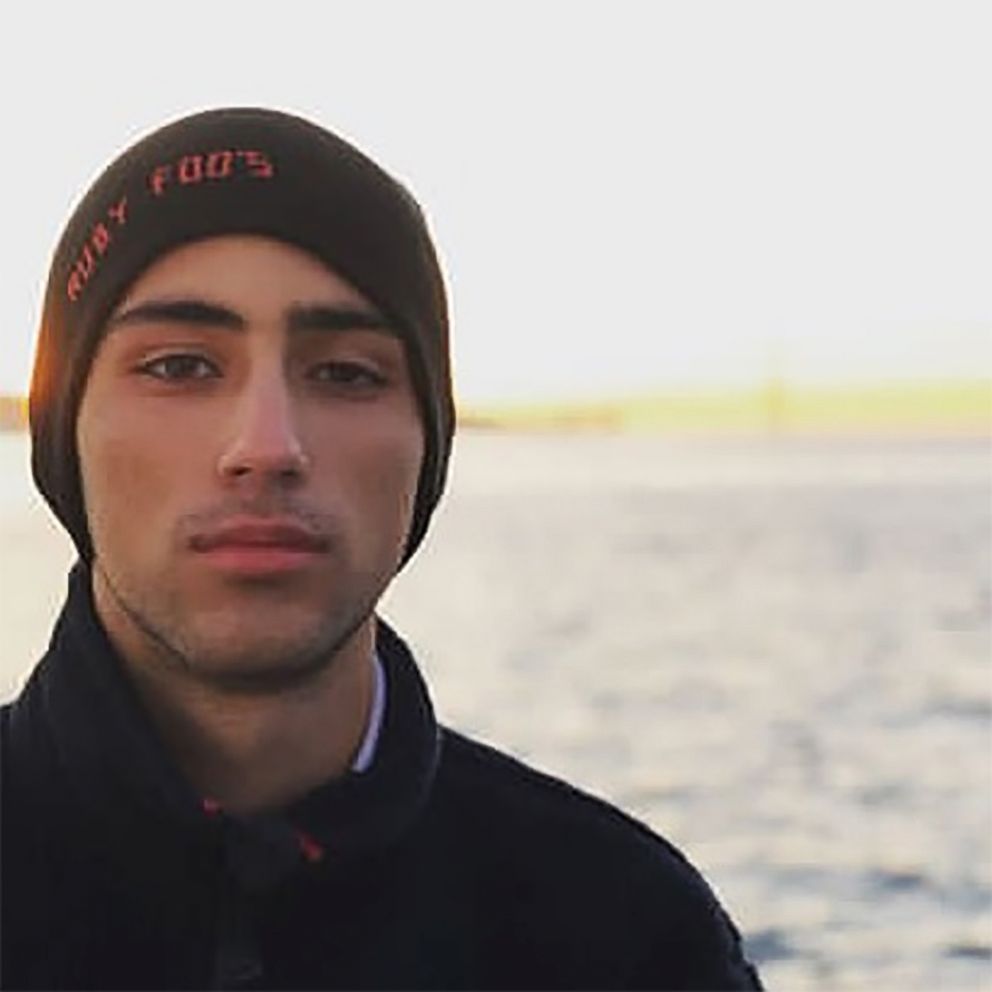 A recreational basketball league stepped back on the court for the first time since the shooting. Oliver had handpicked his team before he was gunned down and asked his dad Manuel to be the coach.
Dillon McCooty wore his best friend's jersey: Oliver's number "two."
"I would always play with Joaquin all the time. But now it's something even more because when I played in his jersey for those four games from three games, all those games felt different," McCooty told "Nightline."
"Joaquin's dad, he was going around giving every player a hug. And he gave me a hug and then he came back to me after and said, 'wait, I got one more for you from Joaquin.' It just doesn't feel right. We are all only there because of him," said Zeif.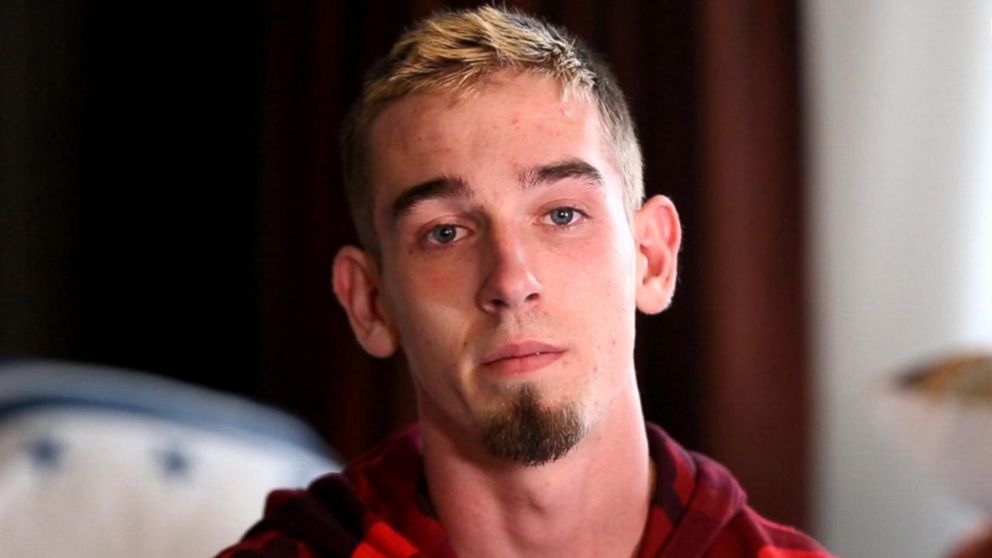 "He was at the top of everything, you know, everyone wanted to be like him. But nobody could, nobody can even explain him, you know really special," Oliver's girlfriend, Victoria Gonzalez, told "Nightline."
Gonzalez was at the March for Our Lives in Washington, D.C., where under the signs and through the chants, she seemed to be finding a new voice out of her grief.
"Before I walked out there today, I didn't tell anyone how I felt about guns. Once I walked out there today I knew exactly what I wanted to say. I was ready for it," Gonzalez said at the march. "I was doing interview, after interview, and I was getting used to it, it was definitely helpful today, so I've definitely taken a step forward, which is cool."
Many of the Marjory Stoneman Douglas students that spoke to "Nightline" said they will continue to keep up the pressure for political change.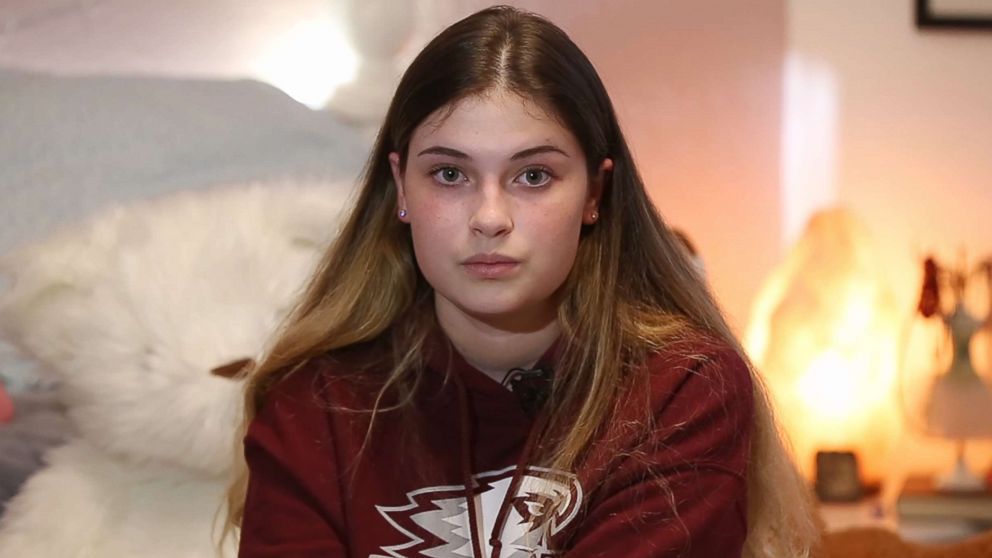 "Right now, I'm feeling inspired because clearly so many people that are teenagers, oh my god, that were standing up for what they believe in," said Harrison. "It just shows you that anyone can do it. If teenagers from high school can do it, then we can definitely do it."
Zeif added, "For what's next, we're going to make sure everyone knows who to vote for. You're either with us, or you're against us. And if you're against us, you're out. That's how it is."
Watch the full story on ABC News' "Nightline" tonight at 12:35 a.m. ET.