— -- A Massachusetts police officer could net over $10,000 next month when a rare pearl he found in his seafood stew goes to auction.
Mike Serino, a police officer in Swampscott, Mass., was dining at a now-closed restaurant in nearby Peabody nearly six years ago when he found the lavender, egg-shaped pearl in the stew.
"I was eating and spit it out in my hand and my wife was like, 'What is that a rock?,'" Serino, 46, told ABC News. "We cleaned the sauce off and it was a pearl so we decided to take it home."
Serino and his wife, Michelle, kept the pearl tucked away in a jewelry box until recently when Serino saw a news report on a Virginia woman who had made a similar find.
Recognizing the jelly bean-size fortune he may have had on his hands, Serino found the pearl - which by then had made its way into his daughter's jewelry box - and began his research.
"I started calling auction houses and I knew I had something because this was even more rare than what they were showing me," he said.
What Serino had on his hands was a pearl from a quahog clam, a one in 200,000 chance, according to experts.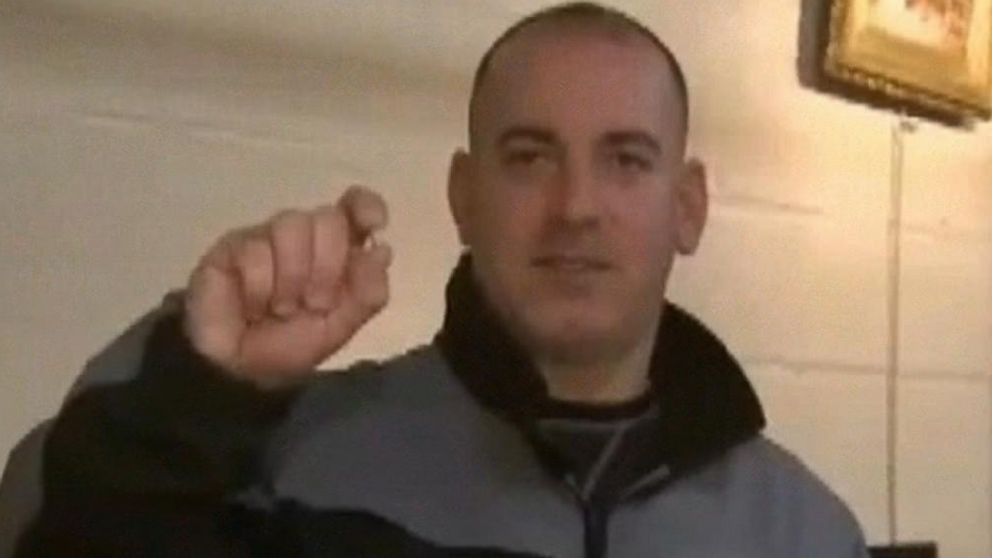 "I was definitely shocked," Serino said.
Once Serino, a 13-year police veteran, had the pearl certified by the Gemological Institute of America, he brought it two weeks ago to Kaminski Auctions in Beverly, Mass.
"I've lived in this area all my life and never knew that quahogs produced pearls," Harry Morgan, the auction house's Director of Appraisal Services, told ABC News.
"Quahogs go through a mechanical process separates the meat and the shell and, in that process, the pearls normally get ground up and no one knows they ever existed," he said. "I had never seen one before so when he called me and said he was bringing it in I had no expectations."
"The first thing I noticed was the color. I was just overwhelmed by the glassiness and the color and the shape," Morgan recalled.
Serino's pearl will be up for sale in Kaminski's Spring Estate Auction on March 15. The pearl is estimated to sell for anywhere from $10,000 to $15,000.
"It could be anyone," Morgan said of potential buyers. "All of our auctions are in real time on the Internet so we can have anyone in the world who has Internet access participate."
"It could be a pearl collector or a jeweler or an individual who wants it or someone who is buying it for an investment," Morgan said.
Who will buy the pearl and for exactly how much remains a mystery, but Serino and his family already have plans for the money, lots of plans.
"I want a new Corvette," Serino told ABC News. "But my wife and daughters want a new kitchen."
"I can't win that argument," Serino said, confirming any money made by the pearl's sale will go towards a new kitchen for the family's home. "I'll be in trouble for the rest of my life."
"Even when I mentioned the car they were all ganging up on me," he said.