— -- The inspirational runner who completed the Boston Marathon in 20 hours because of physical difficulties that come with muscular dystrophy has another milestone to celebrate soon: his birthday.
Maickel Melamed will be turning 40 on Monday, but the completion of the Boston Marathon means that the celebrations start today.
The Venezuelan-born motivational speaker was presented with his medal by Mayor Marty Walsh and said that the next thing on his agenda was lunch, but not before repeated thank you's to the team members who walked alongside him.
"For you, [it looks like] I walk. For me, I was running because I was at the maximum level of myself for the whole course," Melamed said at this afternoon's news conference.
"I'm not running this alone. The most important thing is the team I'm part of," who he said was made up of "the most amazing people."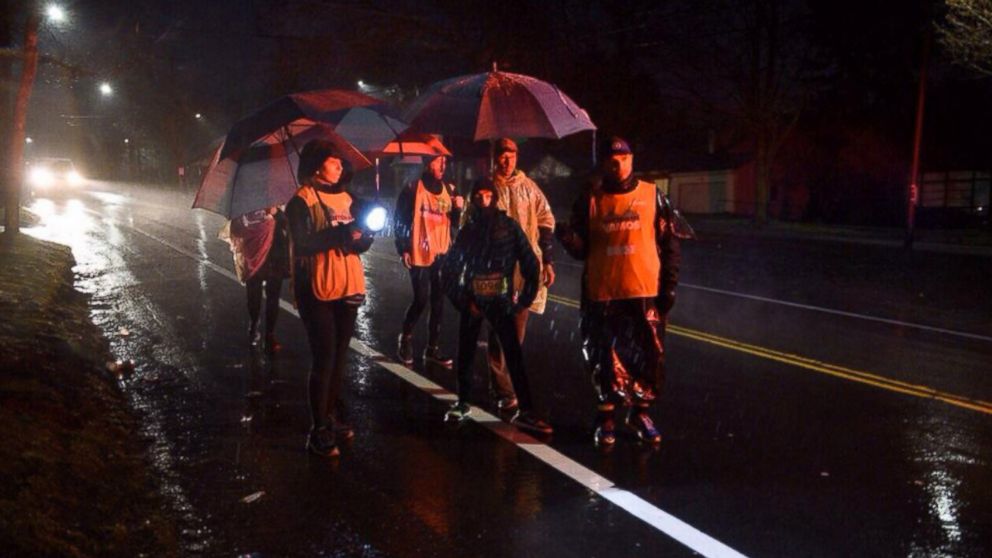 He said that it was the members of his team who helped him through a constant stream of problems, including a hurdle at mile 24 when his leg muscles were starting to give out. Melamed recounted how they coached him through taking a 10-second rest, then walking six steps, then resting, then walking.
"It's a message for the world, that we can all together create amazing stuff if we work together," he said.
According to his personal website, Melamed has put himself in a number of physically taxing competitions across the globe over the years.
He had already climbed the highest peak in his home country of Venezuela and completed marathons in New York, Chicago, Berlin and Tokyo. He started training in 2009 for Monday's race and said before the race that this would be his last marathon.
"We have done so many marathons that each of them, they're all difficult," Melamed said. "Yesterday's one ... was real, real tough because of the rain, the cold, the wind, and the course was a real tough one so all together was a real challenge that I'm grateful for."