The Texas Rangers, the FBI and several other agencies are investigating after two migrants were shot, one fatally, in a rural county outside El Paso, Texas.
A spokesperson for the Texas Department of Public Safety (DPS) said the Hudspeth County Sheriff's Office notified them of a shooting death on Tuesday and reported that a preliminary investigation shows that a truck with two men inside pulled over and shot at a group of migrants standing alongside the road getting water.
"One male immigrant was shot and killed," their statement read. A female migrant was also shot but is recovering at a hospital in El Paso, the spokesperson added.
The two suspects were taken into custody and each charged with manslaughter on Thursday, the spokesperson added.
ABC News has confirmed that one of the men arrested was Mike Sheppard, a former warden at West Texas Detention Center. A spokesperson for the facility would not confirm the name, but said the warden there had been terminated "due to an off-duty incident unrelated to his employment." He and his brother, Mark Sheppard, were arrested, jail records show.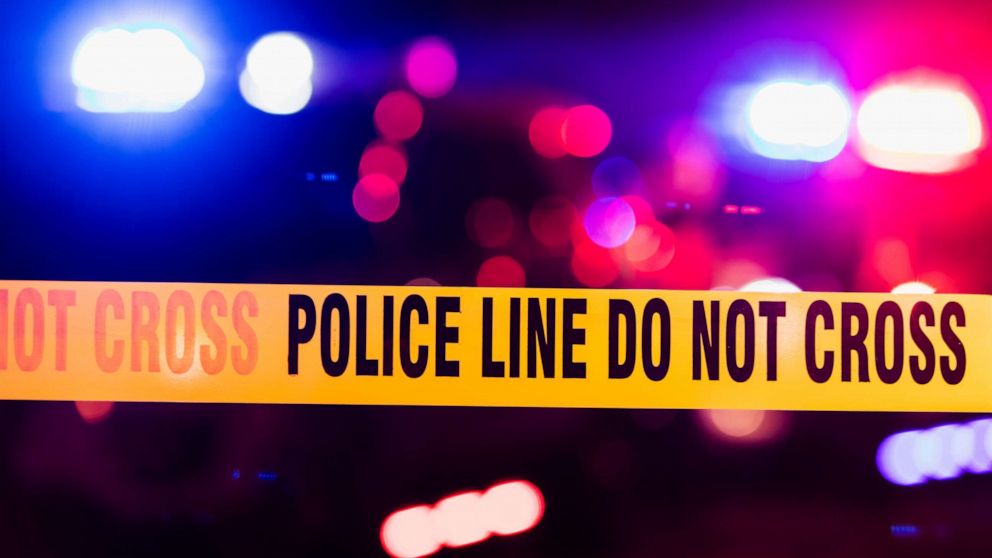 The detention center is in Sierra Blanca, Texas, about four miles north of where the DPS spokesperson said the shooting occurred.
According to the affidavits filed, a group of migrants were "traversing the desert" in a remote area near Sierra Blanca and stopped to drink water out of a water tank in a reservoir. The group took cover to avoid being detected when a vehicle approached.
The vehicle backed up and the driver got out, leaned on the hood and fired two shots from a firearm at the group before leaving the scene. One migrant was struck in the stomach and transported to a hospital. The other was fatally struck and died at the scene. The affidavit says migrants told federal agents they overheard one of the men yell in Spanish something to the effect of "Come out you sons of b----s, little a--s!" And then revved the engine.
When they looked to see if the vehicle had driven away, they heard the two gunshots.
Agents checked cameras and found the vehicle that matched their description and found out the owner is Mike Sheppard, who admitted he's the only person that drives that vehicle, the affidavit says.
The affidavit says Mike Sheppard "was reluctant to speak" about the incident and left. When they interviewed his brother, Mark Sheppard, he initially said he was never at the location where the shooting happened. He then changed his story and said he and his brother "looking for ducks, then changed it to birds, and then to Javelina's." He told agents Mike Sheppard fired two rounds from a shotgun.
The affidavit says he also told agents he asked Mike Sheppard "did you get him?" but later changed "him" to "it". Mark Sheppard told agents that he did not report to law enforcement authorities when they found out a migrant had been killed at the location where they were shooting.
This is not the first time Mike Sheppard has been accused of endangering the lives of migrants. A 2018 report detailed the experience of several Somali migrants that were detained at West Texas Detention Center, where he was the warden.
The warden and his staff were accused of beating migrants and yelling racial slurs in that 2018 report.
According to one detainee, the Warden Sheppard threatened him and said "Boy, I'm going to show you. You're my b---h" and told another detainee "now you belong to me, boy."
U.S. Customs and Border Protection spokesperson Landon Hutchens released a statement Friday about the shooting.
"On Sept. 27, at approximately 9:17 p.m., U.S. Border Patrol Agents from the Sierra Blanca checkpoint received a call for assistance from Hudspeth County Sheriff's Office to help them locate a female gunshot victim after they received a 911 call. USBP agents responded and will continue aiding the investigating agencies as needed. All inquiries are being referred to the Texas Rangers and FBI," the statement read.
DPS is also investigating a second shooting incident involving a migrant in Hudspeth County that happened on Wednesday.
According to a DPS spokesperson, a DPS trooper encountered three males in the center median of Interstate 10. Two of the men were waving and asking for help while a third, was suffering from a gunshot wound to his face. U.S. Border Patrol aided the search for the shooter. Authorities later arrested Erick Garibaldi, 26, of Fort Hancock in connection with the shooting. It's unclear if the two incidents are related.
Domingo García, president of LULAC, the largest and oldest Latino civil rights organization says the shootings are the result of anti-immigrant rhetoric displayed by conservative politicians including Texas Gov. Greg Abbott.
"Rhetoric about that we're being invaded and the replacement theory that they're spouting, all of that creates a hate. I saw that in the aftermath in El Paso," García said, referencing the 2019 mass shooting at a Walmart in El Paso, where shooter targeting Latinos shot and killed 23 people.
García grew up near the region where these two shootings occurred this week.
"It's flat, meaning anything that moves, you see it. There's just a little bit of tumbleweeds and things like that. So he knew what he was shooting at. He shot a woman in the stomach and he basically hit one of the immigrants in the head. He was hunting immigrants."
Gov. Abbott launched a domestic terrorism taskforce in response to that shooting.
RAICES, the organization that helped to author the 2018 report about Sheppard and the West Texas Detention Center, released a statement.
"We sounded the alarm in 2018 about Warden Sheppard, but ICE failed to address his egregious behavior and the inhumane and racist treatment of African migrants in the facility. This was an utter dereliction of ICE's duty to supervise and protect immigrants held in detention, and has allowed Sheppard and others to continue to abuse immigrants with no consequences," the statement read.
Abbott's press secretary, Renae Eze, provided a statement to ABC News: "This shooting was a terrible tragedy, and violence of any kind will not be tolerated in Texas. The Texas Department of Public Safety immediately deployed troopers to lead the manhunt and assist the FBI, Homeland Security Investigations and local law enforcement in bringing these criminals to justice. This is just another example of how President Biden's open border policies continue endangering lives. It's time for President Biden to do his job and stop this humanitarian crisis by securing our southern border."
ABC News reached out to ICE for comment.