Menendez brothers burst into tears during emotional prison reunion after decades apart
Erik and Lyle Menendez are now both in the same San Diego prison.
After spending over 20 years separated behind bars, brothers Lyle and Erik Menendez, convicted of killing their parents after notorious trials in the 1990s, are finally being housed at the same prison -- and their reunion was an emotional one.
Until this week, the last time Lyle and Erik Menendez saw each other was Sept. 10, 1996, said Robert Rand, a journalist who has covered the case since 1989 and was a consultant for NBC's 2017 TV series on the brothers.
The Menendez brothers: A look at their childhood, the murder, the trial
Brothers Lyle and Erik Menendez were convicted of the 1989 murders of their parents Jose and Kitty Menendez at their Beverly Hills mansion. Erik, left, and Lyle, right, are pictured in this undated photo together with their father Jose, who was a successful Cuban-American business executive. Before the wealthy family moved to Beverly Hills, the Menendez brothers grew up in an affluent neighborhood of Princeton, New Jersey.
That day in 1996, the brothers could see each other across prison a yard but couldn't talk to each other; they had hoped to be placed in the same prison but were put in separate vans, which took them to separate facilities, Rand told ABC News.
While in separate prisons, they couldn't talk on the phone, but they did write letters to each other and would play chess by sending moves to each other through snail mail, Rand said. And while behind bars both brothers found wives: Erik has been married for 20 years and Lyle for 14, Rand said.
This Wednesday, after decades apart, the brothers finally came face to face at R.J. Donovan Correctional Facility in San Diego.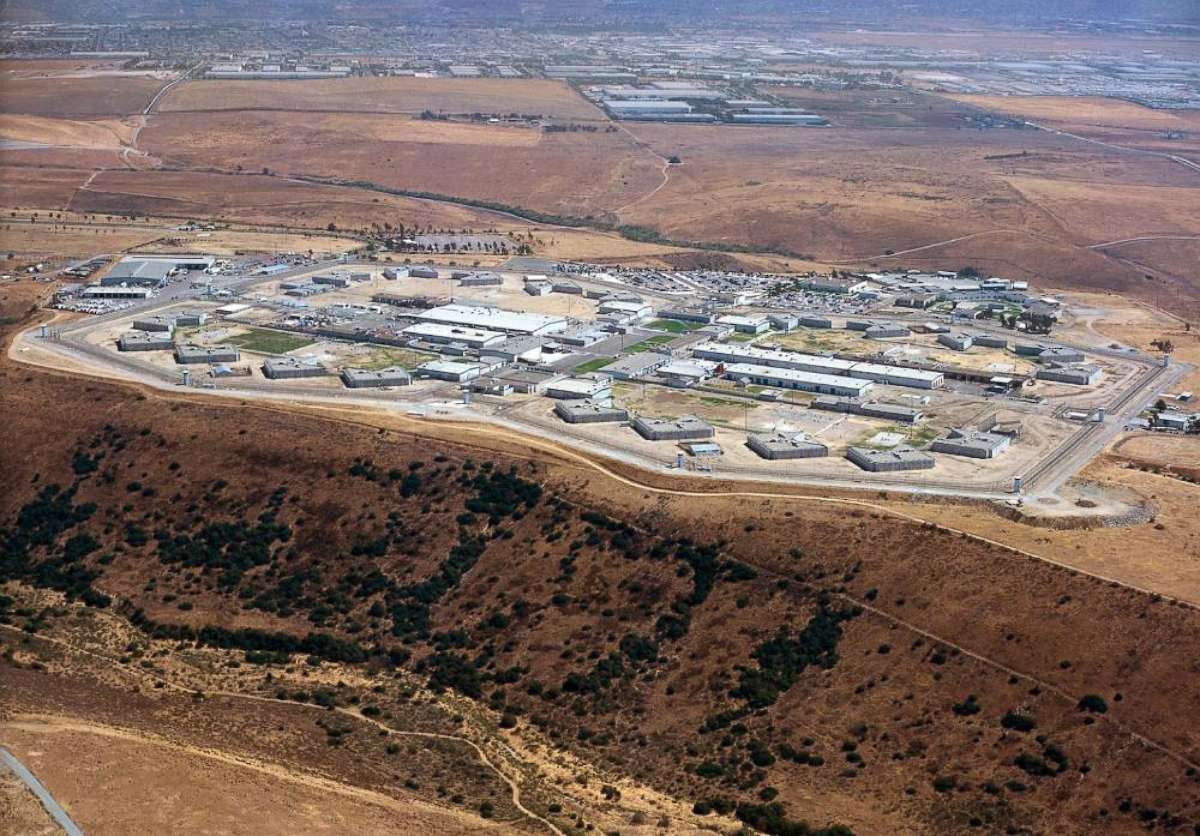 Rand, who is still in touch with the Menendez family, said a family member told him that as guards led Lyle down a hallway to see Erik, Lyle "was surprised he wasn't feeling more emotional."
But once the guard opened the door and Lyle saw his brother, both Lyle and Erik "burst into tears immediately," Rand said.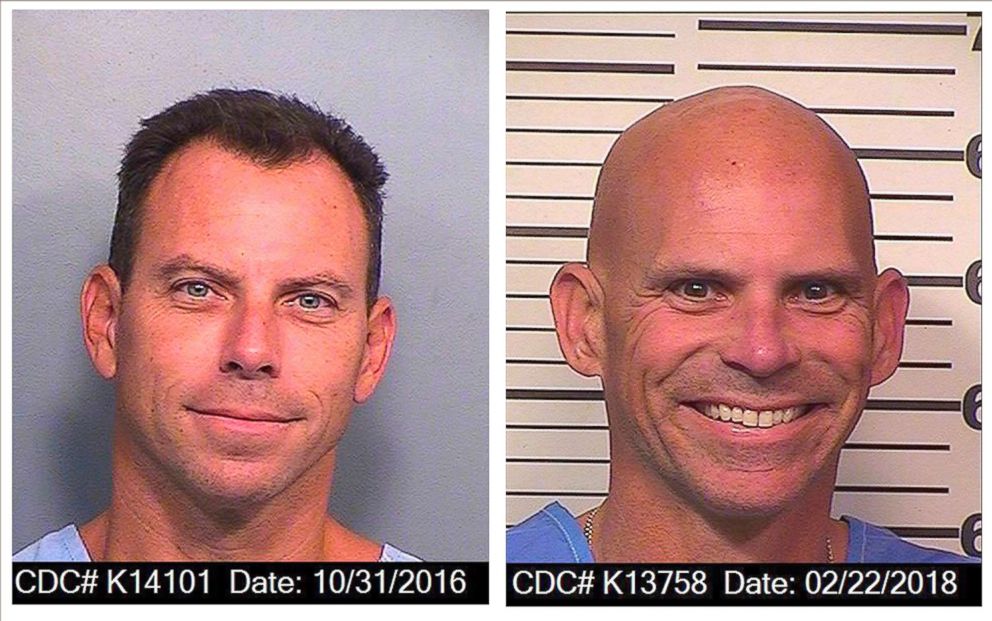 "They just hugged each other for a few minutes without saying any words to each other," Rand said. "Then the prison officials let them spend an hour together in a room."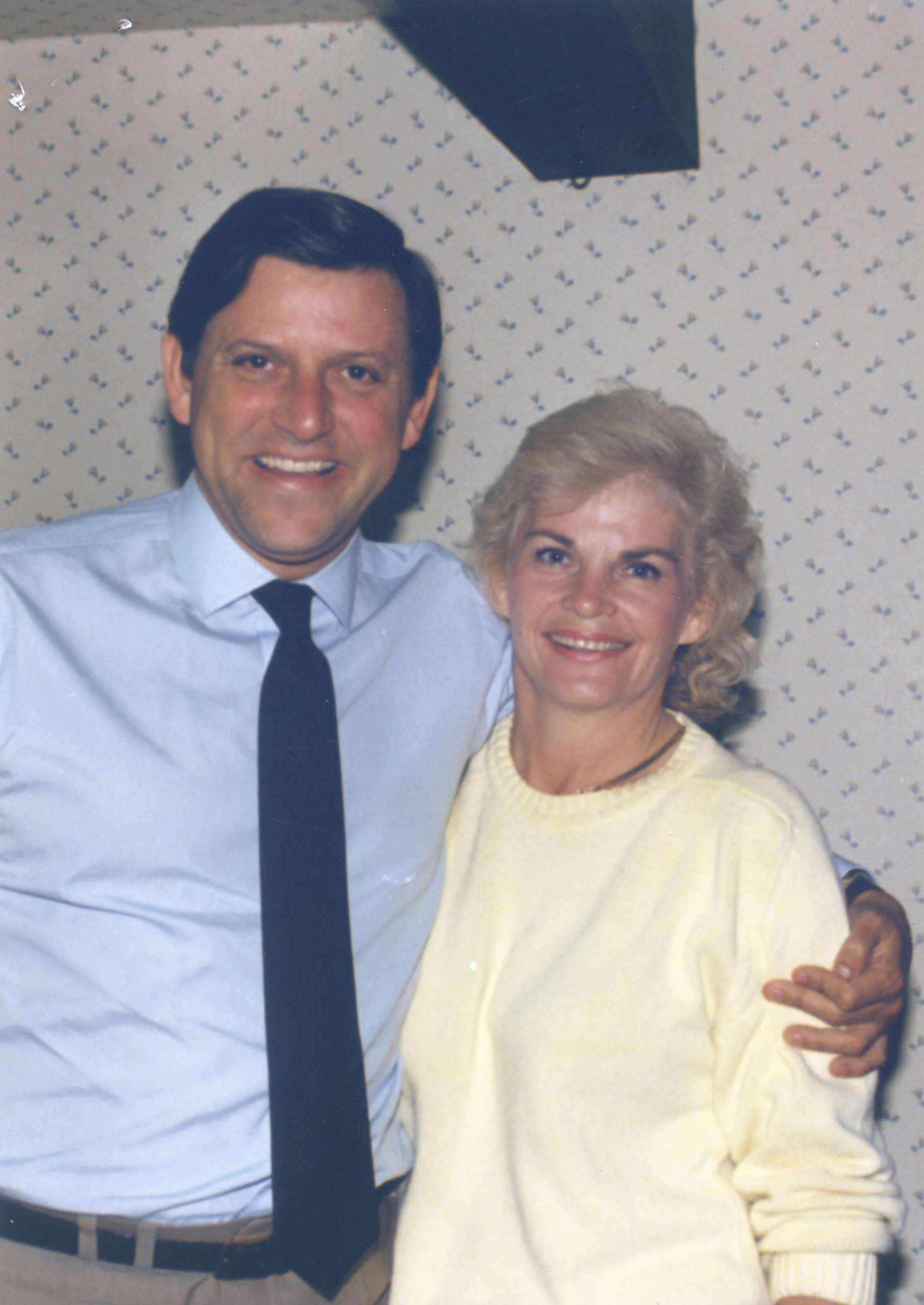 Their story began on Aug. 20, 1989, when Lyle, then 21, and Erik, then 18, opened fire on their wealthy parents inside the family's Beverly Hills mansion, using shotguns they bought days before the murders.
Their father, Jose Menendez, a successful Cuban-American business executive, was shot point-blank in the head. Their mother, Kitty Menendez, was shot several times in her torso and face.
Authorities arrested the brothers in 1990 after their psychologist's girlfriend went to police claiming Erik had confessed the murders to the psychologist during a session and Lyle had threatened the doctor's life, thus voiding doctor-patient privilege.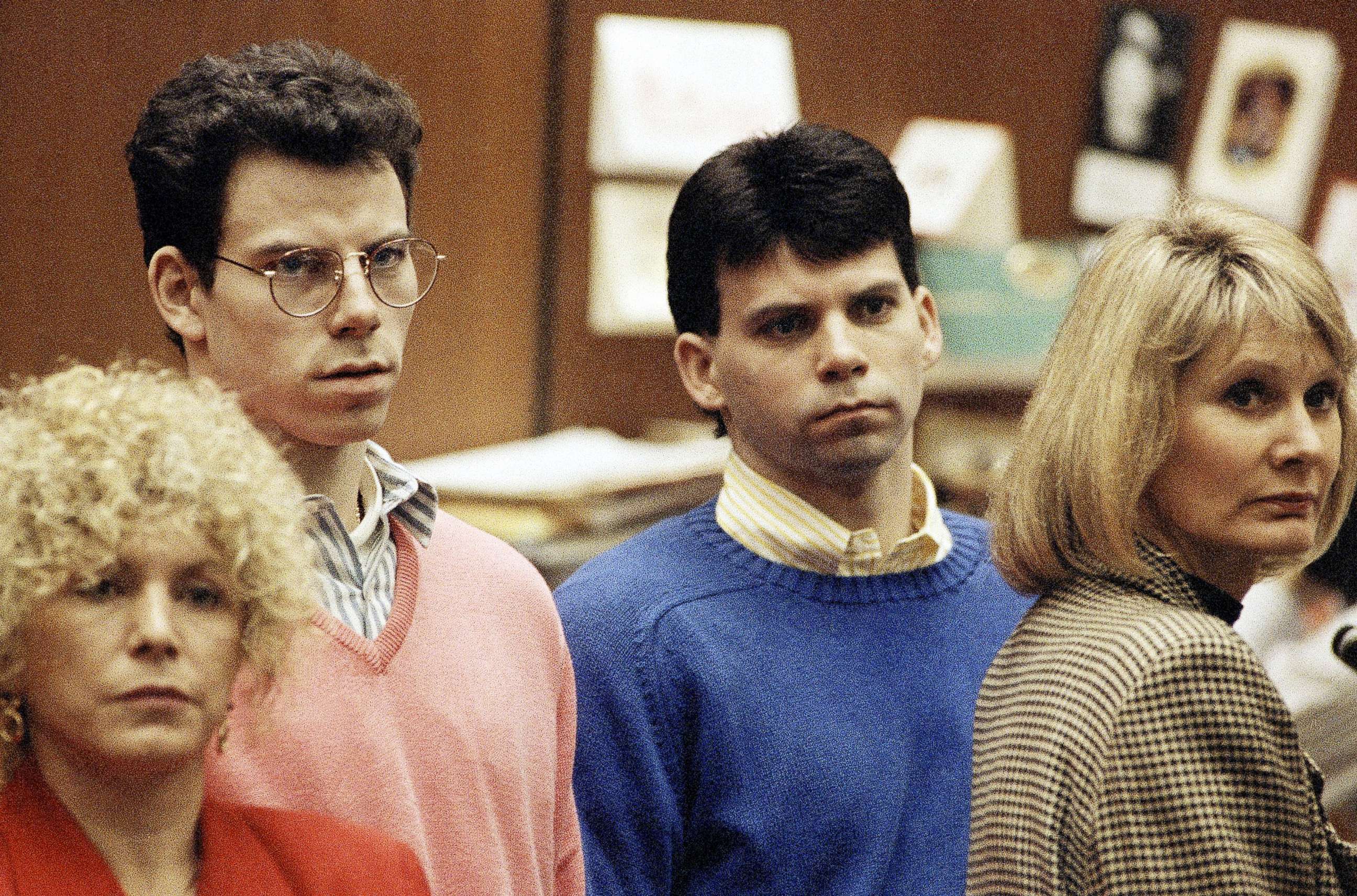 At trial, prosecutors alleged that the brothers, who lived a life of privilege, murdered their parents out of greed, hoping to get their hands on the family fortune. The defense argued the brothers' acted in self-defense after years enduring their parents' abuse.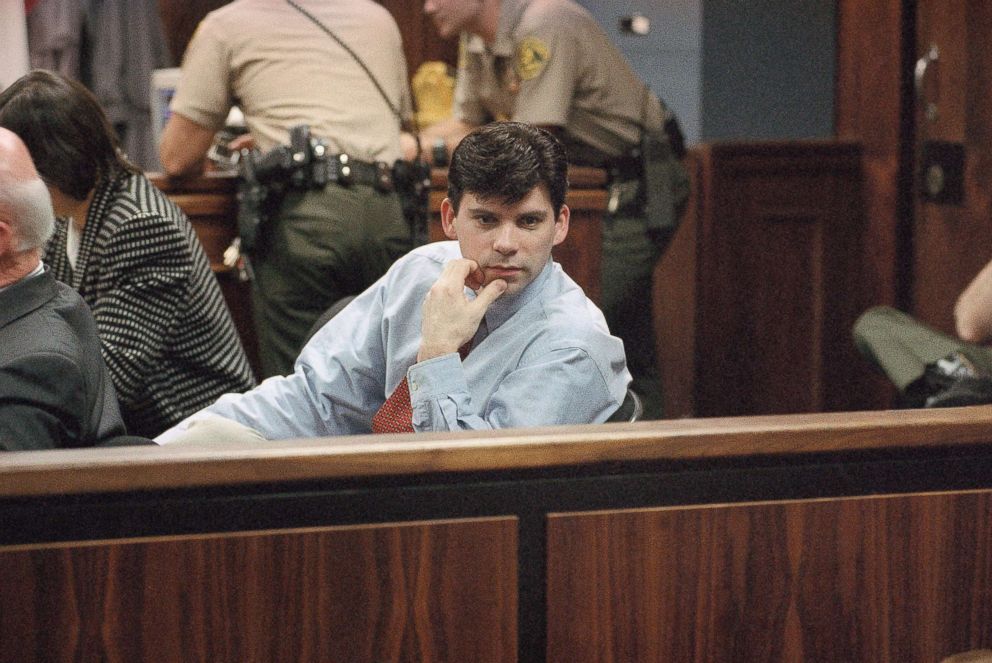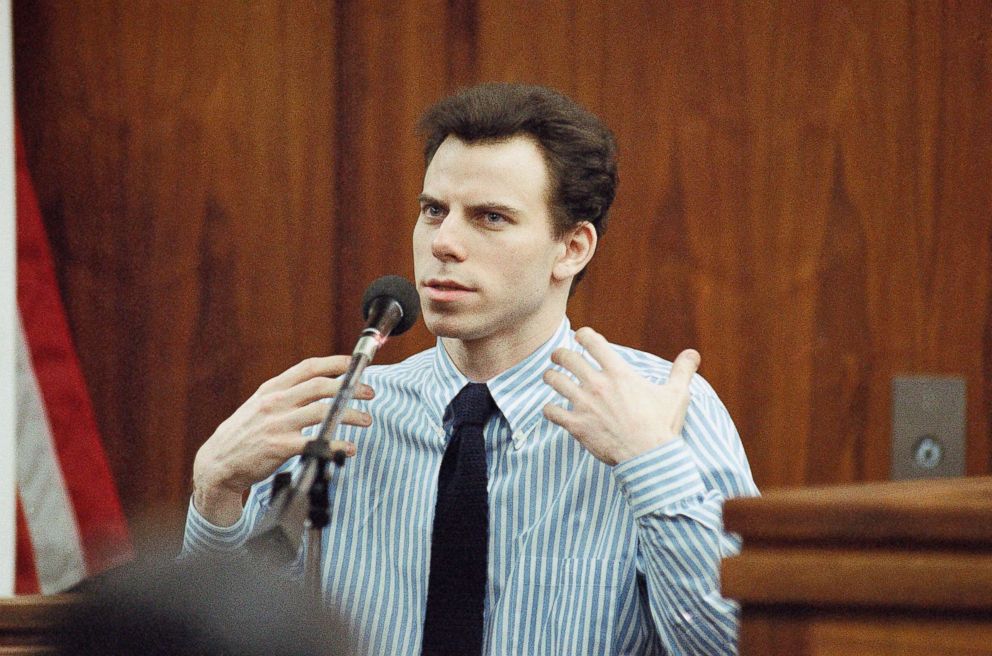 Their first trials ended in mistrials, but at the end of a second trial in 1996, the brothers were convicted of first-degree murder and sentenced to two consecutive life prison terms without the possibility of parole.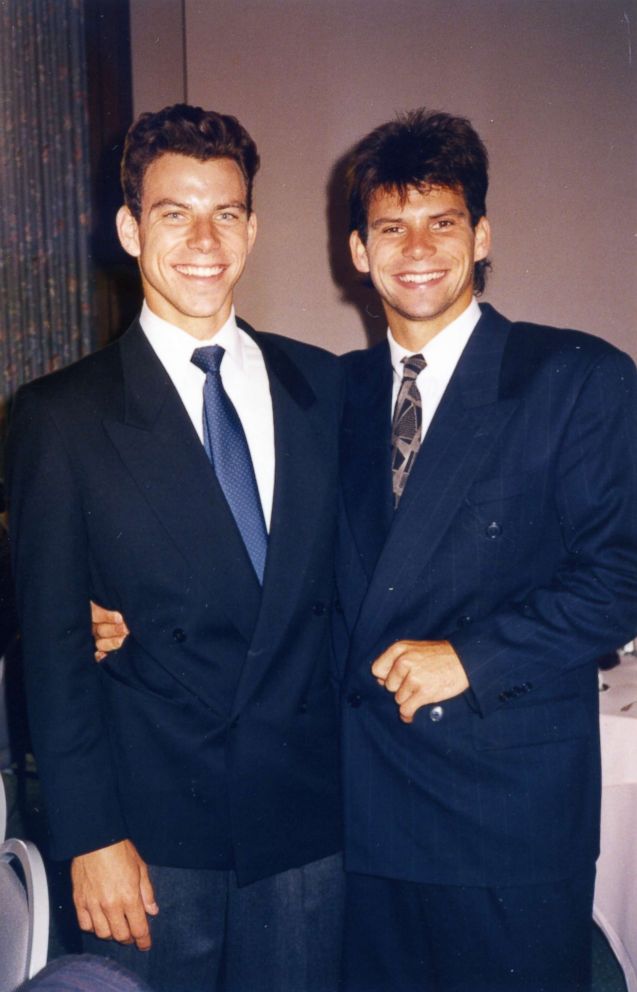 Their reunion began when Lyle was transferred from Northern California's Mule Creek State Prison to San Diego's R.J. Donovan Correctional Facility in February 2018, corrections department spokeswoman Terry Thornton told ABC News.
Erik had been at this San Diego facility since July 2013, she said.
But when Lyle was transferred in February, they were housed in different sections so they could not interact, Thornton said. On April 4, Eric was transferred to Lyle's housing facility within that prison, and in that facility, all the inmates have the ability to interact with one another, she said.
They can now see each other every day at meals and in the exercise yard, Rand said.
Rand said the last few years Lyle told him that he "missed his brother so much. And Erik had also talked about how much he missed Lyle. So this is just an overwhelming, emotional, happy moment for not only the brothers but their entire family."