— -- A former NFL player gave an emotional account of surviving a nine-mile swim to the Florida shore after falling off his boat and how he "prayed to God" to be rescued.
"I shouldn't be here," Robert Konrad, 38, who played for the Miami Dolphins from 1999 to 2004, told reporters today when describing his approximately 16 hours in the water.
Konrad was offshore when he fell from his 38-foot boat as he was trying to reel in a fish Wednesday night just as a large wave hit off the coast of Florida near Palm Beach. He was alone at the time.
"I've operated boats my whole life as a kid," Konrad said. "You take boater safety courses and think nothing happens to you."
He described the frustration of seeing Coast Guard helicopters that didn't spot him. He faced darkness, 10-foot waves and 25-mile-per-hour winds while his boat moved away on autopilot. Despite being bitten by jellyfish and seeing a shark circle him, he kept swimming.
He said he "prayed to God" to send a boat or Coast Guard.
"After some time I said, 'Look I'm not dying tonight and I'm going to make it to shore,'" Konrad said.
Konrad said he would alternate between the breaststroke and backstroke.
"I don't think I truly knew what was ahead of me," Konrad said, and he played "a lot of mind games to keep me going." But what really kept Konrad motivated were his "two beautiful daughters."
Once he reached shore, he said it was "bittersweet" because he couldn't walk.
"I had hypothermia and my body was shaking uncontrollably. I didn't realize it was five in the morning," he said.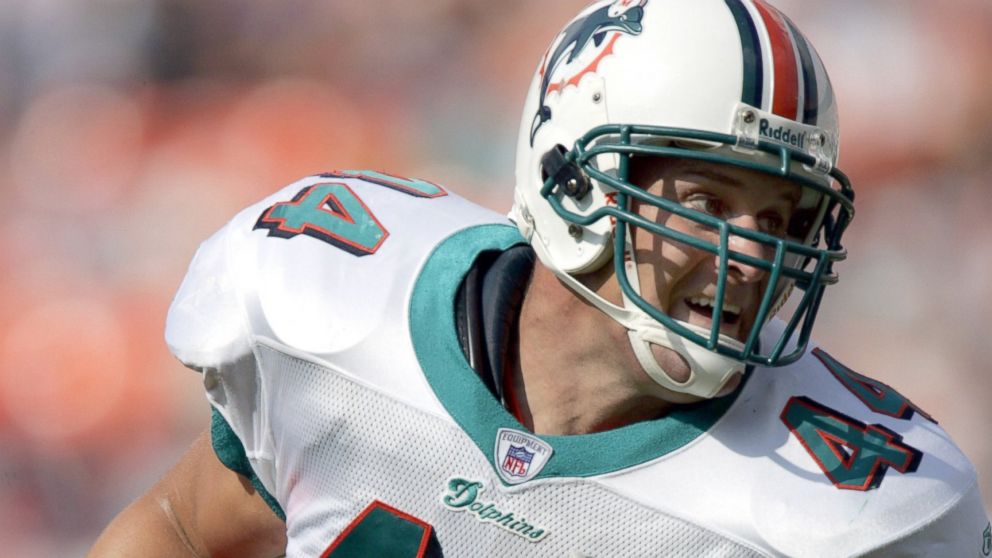 He reached land Thursday morning and was taken to Good Samaritan Hospital with hypothermia.
His wife Tammy told reporters that the "whole night was beyond terrifying."
"My husband is an incredible family guy and our children [were] his world. I knew he was going to do everything humanly possible to be here," she said.
"He's always there to put our girls to bed and said he was going to be home for dinner. I had a nervous feeling at dinner time. Once they went to bed and asked questions about daddy, I started to panic," Tammy Konrad said.
"It is just incomprehensible that this gentleman survived actually, because your temperature is going to drop," Dr. Scott McFarland with the Palm Beach Gardens Medical Center previously told ABC News affiliate WPBF-TV.
The boat was recovered Friday in Grand Bahama Island with the autopilot still on, according to WPBF-TV in Palm Beach.
Konrad, a Massachusetts native, is a graduate of Syracuse University.
ABC News' Emily Shapiro and Robert Zepeda contributed to this report.