Michael Cohen, furloughed from prison in May, back in federal custody after he balks at gag order
It felt like "the rug had been pulled out from underneath," says his attorney.
Michael Cohen, President Donald Trump's former personal attorney, was taken back into federal custody Thursday in what his attorney said was a surprise decision that felt like "the rug had been pulled out from underneath" his client.
Cohen was released in May from federal custody to his Manhattan home on "furlough," according to the Bureau of Prisons, after the Department of Justice released him and other prisoners from federal detention facilities due to coronavirus concerns.
Cohen, 53, was in Manhattan federal court Thursday to arrange the conditions of his home confinement but the hearing ended with him being placed in handcuffs.
"On May 21, 2020, Mr. Cohen was placed on furlough pending placement on home confinement," a Bureau of Prisons official said in a statement. "Today, Michael Cohen refused the conditions of his home confinement and as a result, has been returned to a BOP facility."
"This is not what we came here to do today," Cohen's attorney, Jeffrey Levine, said after Cohen had been taken back into custody. "We came here to work out the terms and conditions of his home confinement."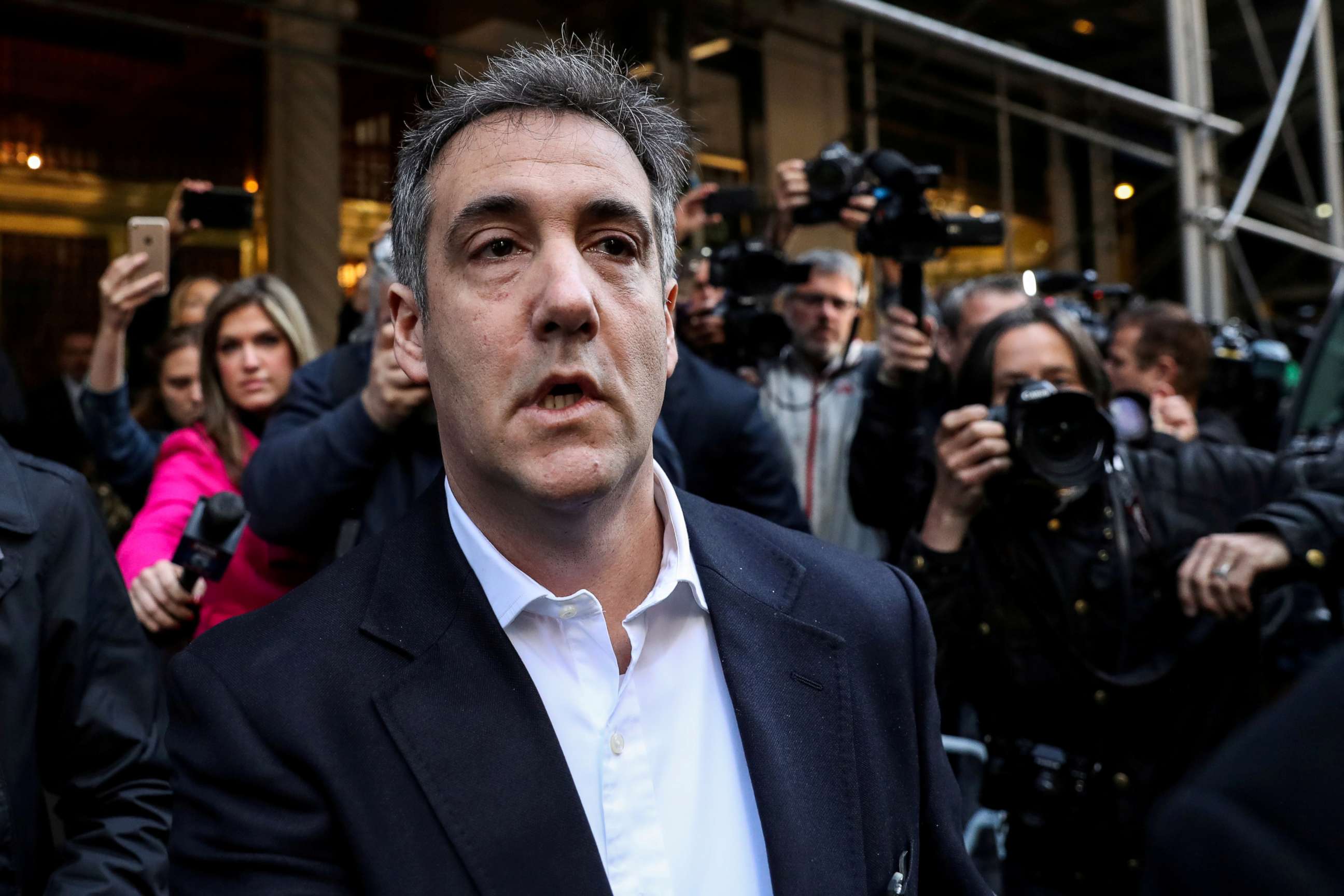 When presented with the conditions of his confinement, Cohen had no problem with the stipulations until he was told he could have "no engagement of any kind with the media, including print, TV, film, books, or other form of media/news," and that he couldn't use social media, according to a source.
Cohen said he had a problem with the language and said, "Let's work this out" before he was told to enter a waiting room, the source said.
"The next thing we knew, 90 minutes later, the marshals are coming with the shackles," said the source.
"BOP just didn't want to have anything to do with working any language out," Levine said.
Cohen, who has been using his Twitter account frequently since he was released in May, has a book deal and did not want to relinquish the right to publish just because he was on home confinement, the source said.
Cohen was taken to Metropolitan Detention Center in Brooklyn, the same federal facility currently holding former Jeffrey Epstein confidante Ghislaine Maxwell.
In 2018 Cohen admitted to violating campaign finance laws over payments made to women who alleged having affairs with Trump years before his 2016 presidential campaign, and he admitted lying to Congress while under oath about a Moscow real estate project Trump and his company pursued while Trump was trying to secure the Republican nomination for president.
Cohen was originally serving his three-year sentence in New York State's Otisville Correctional Facility and was slated to be released from custody in 2021.