— -- Two-time MLB All-Star pitcher Esteban Loaiza was arrested last week after San Diego County sheriffs allegedly caught him with half a million dollars in cocaine.
Loaiza, who pitched in the majors for 14 years, most prominently with the Chicago White Sox, was pulled over for a minor traffic violation while under surveillance for an ongoing narcotics investigation on Feb. 9, according to the San Diego County Sheriff's Department.
A search of Loaiza's vehicle revealed "a sophisticated aftermarket compartment used to conceal contraband," the sheriff's department said. No drugs were actually found in the car, but the search led detectives to to investigate his home near San Diego.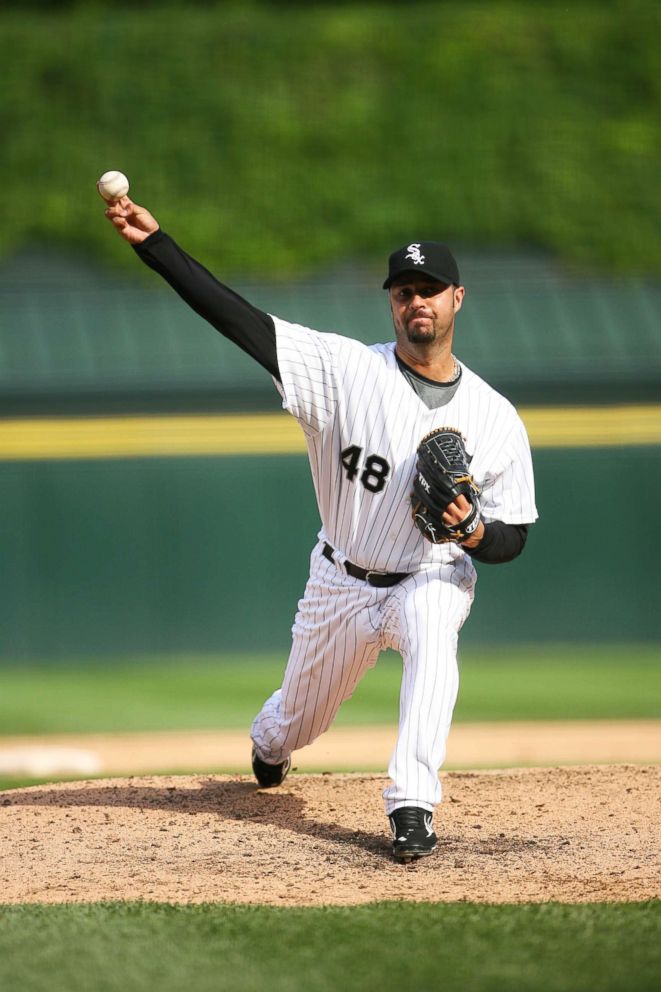 A search warrant was issued for Loaiza's home in Imperial Beach, California, where investigators found over 44 pounds of cocaine. Authorities estimated the drugs had a street value of about $500,000.
San Diego Sheriff's Department Lt. Jason Vickery told ABC News the drugs were found in Loaiza's garage hidden in duffel bags and were packaged in a way that they appeared to have been transported from Mexico to the U.S. for distribution throughout the country.
He has been booked on possession of over 20 kilograms of cocaine, possession of cocaine for sale and transportation of cocaine. Bail was set at $200,000.
Loaiza, 47, pitched for eight teams in his lengthy MLB career and finished with a record of 126-114. He went to the All-Star Game in 2003 and 2004 with the White Sox and finished second in Cy Young Award voting in 2003.
The pitcher made over $43 million in his career, according to Baseball Reference.