— -- A woman says she was kicked out of a Henderson County, NC, courtroom for breastfeeding during a child custody hearing on Monday.
Stephanie Rhodus, a 25-year-old mom of two, was breastfeeding her 8-month-old boy, Archer, when judge Peter Knight told her to "cover up."
"Ma'am, you need to cover up," Knight says in an audio recording obtained by ABC News affiliate WLOS. "For you not to realize that is absolutely ridiculous. Step outside, and cover up right now. Stand up, and go."
"I was shocked," Rhodus later told ABC News. "He was so condescending and so aggressive, and I knew that by law I had the right to breastfeed my child there, and I wanted to declare that I had the right to do that there, but I was terrified."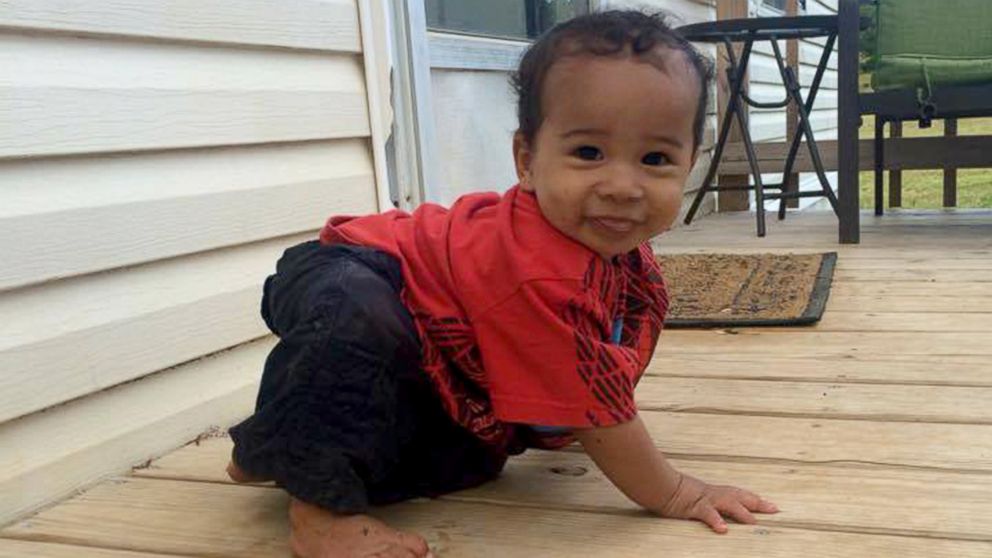 She added: "I just apologized and I stopped breastfeeding him and I tried to continue on with my case."
ABC News Senior Legal Correspondent and Analyst Sunny Hostin notes that Rhodus wasn't doing anything that isn't allowed under North Carolina's own public breastfeeding law.
"Judges are tasked and authorized with maintaining proper decorum and an appropriate atmosphere in the courtroom," Hostin said. "However, North Carolina has a public breastfeeding law which provides that a woman may breastfeed in any public or private location irrespective of whether the mother's breast is uncovered. So, the law provides that a woman can breastfeed in a courtroom with her breast exposed.
"Under North Carolina law, this judge went too far," Hostin continued. "The breastfeeding mother wasn't doing anything illegal or improper. The judge could have handled it in a number of ways, rather than forcing the woman to stop feeding her baby, including taking a break in the proceedings so that she could feed her baby."
Rhodus told ABC News she was in court as a defendant against her mother, who has custody of Rhodus' eldest child, an 8-year-old boy. Rhodus said Knight ultimately ruled against her, issuing a six-month protective order to her mother for Rhodus not to see her child. When she tried to protest, Knight threatened to hold her in contempt, as can be heard in the recording obtained by WLOS.
Rhodus said that she thought the breastfeeding incident affected the judge's decision, adding that she plans to appeal. "He had no interest in what I was telling him," she said. Rhodus will be back in court on April 19.
Knight did not immediately respond to ABC News' request for comment and a court clerk declined to comment on his behalf.