A grieving mother on screen in the movie "Three Billboards Outside of Ebbing, Missouri" inspired a grieving mother off-screen.
Kim Merryman took cues from Frances McDormand's character in the Oscar-nominated film and raised money for a billboard to highlight the ongoing search for her daughter's killer.
Merryman's daughter Emily Morgan was found shot dead alongside her best friend Totinikia "Ty" Elix in August 2016.
In an effort to keep her daughter's case in the spotlight and in hopes of "getting under the skin of the murderer," Merryman paid for a billboard to be erected just miles from where they were found shot dead in her car.
The billboard includes the victims' names and pictures, and warns that "there is a ruthless killer in your community!"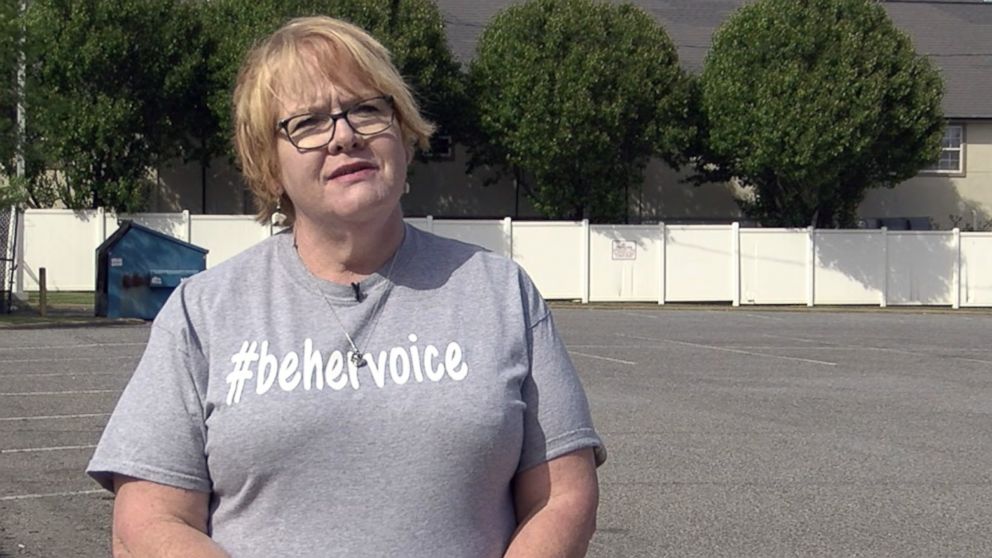 But there's another reason Merryman chose that location.
"I believe that the person responsible for the murders ... lives in McAlester," Merryman told ABC News.
Steve Tanner, the assistant special agent in charge at the Oklahoma State Bureau of Investigations, told ABC News that there have not been any arrests in the case. The OSBI has an agent assigned to the case and is offering a $5,000 reward for information.
The murders
Morgan, 23, and Elix, 24, were found with apparent gunshot wounds in a car on the afternoon of Aug. 26, 2016.
OSBI called Merryman that evening with news that her daughter had been found dead.
Merryman said that Morgan always called after dropping off her son Payden at school, and when Merryman didn't get a call that morning, she knew something was wrong.
"As the day went on and [calls to Morgan's cellphone] kept going to voicemail, I knew. I knew in the pit of my stomach that something was very wrong," said Merryman, who now lives with her grandson.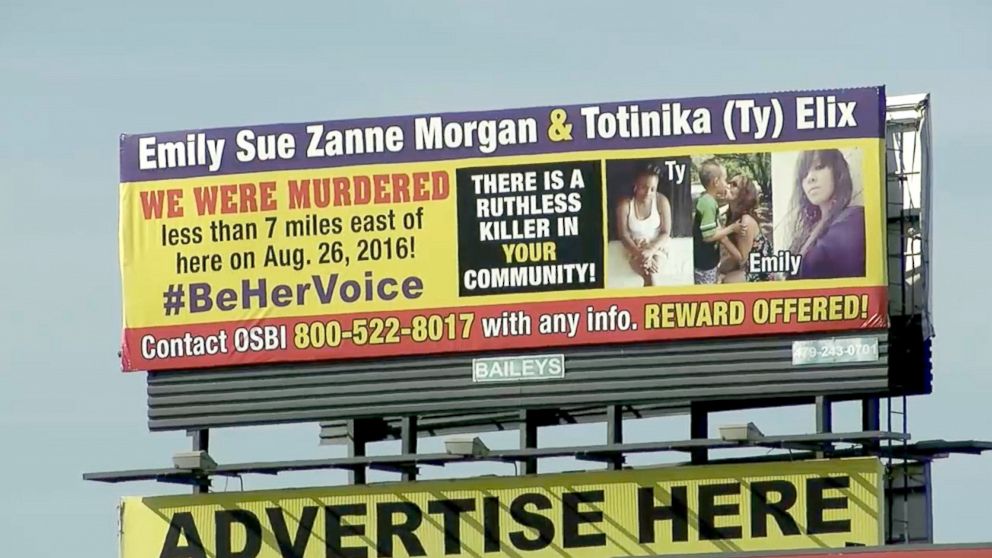 Her inspiration
More than a year later, she saw the movie about a grieving mother whose daughter is murdered, and it resonated with her.
"I didn't go to the movies and watch it because I didn't know how emotional it would make me and so I waited and watched it at home and it had a huge impact on me," she said of "Three Billboards Outside of Ebbing, Missouri."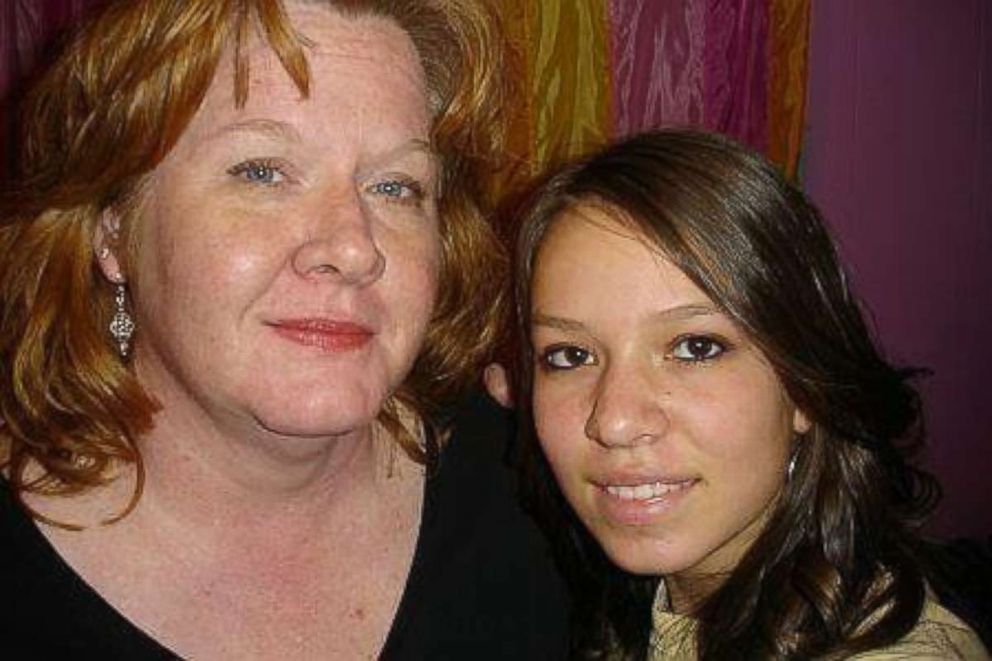 While there is only one billboard so far, Merryman is continuing to raise funds and has plans to arrange for another nearby billboard on the side of a building. She also wants to wrap a van in similar posters, for a total of three "billboards."
Merryman said that she saw the billboard for the first time yesterday, and it was "very hard."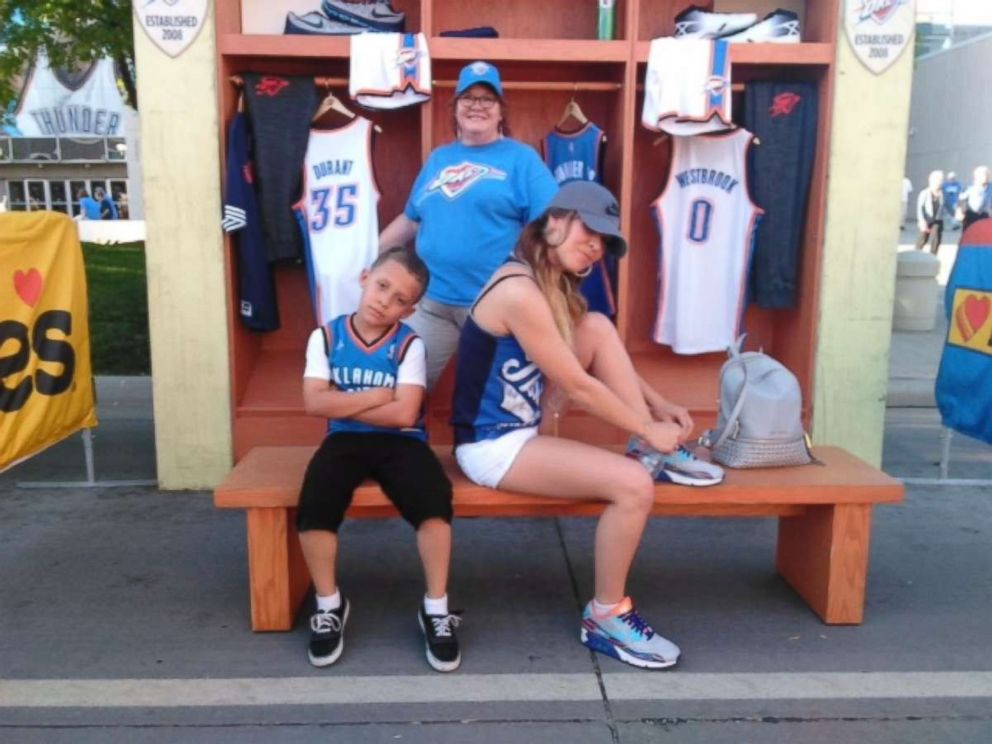 "It was pretty emotional, very bittersweet," she said.
"I felt empowered by doing it. It's also really sad to see them up there," she said of Morgan and Elix.