Near the peak of a well-traveled mountain trail in Colorado, on the day before July 4, some hikers found a grim scene: Two mountain goats lay dead after apparent poachers shot them in the head at close range.
The young, male "billy" goats were discovered around 3:30 p.m. on July 3, approximately 2.8 miles up the Quandary Peak Trail in Breckenridge, according Colorado Parks and Wildlife officials who are investigating the felony crime.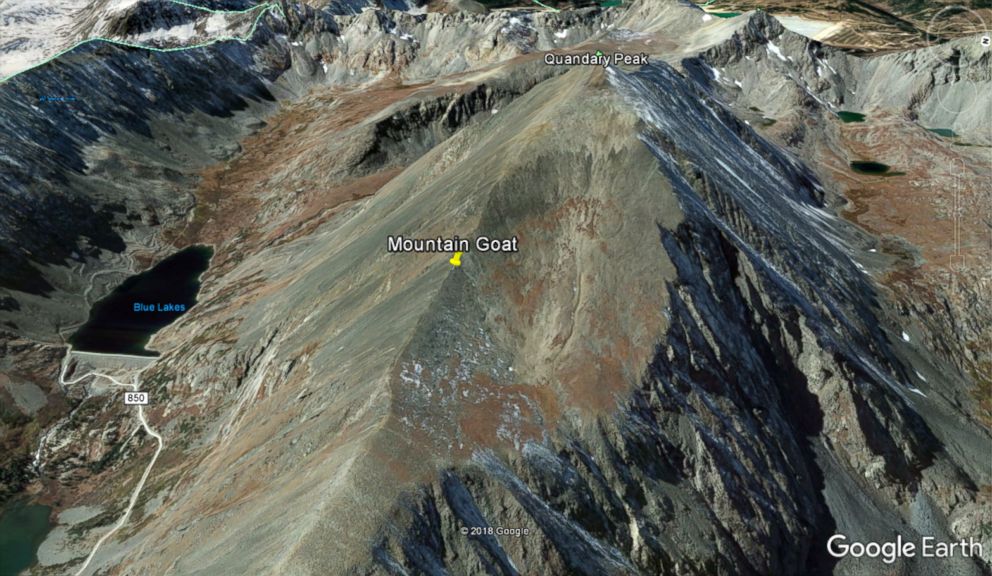 Many people were hiking the popular trail around the July 4th holiday and officials are asking anyone who saw suspicious activity to come forward.
"We ask that anyone who was near the summit of Quandary Peak Tuesday help us locate those responsible for this egregious poaching," said Tom Davies, district wildlife manager with Colorado Parks and Wildlife.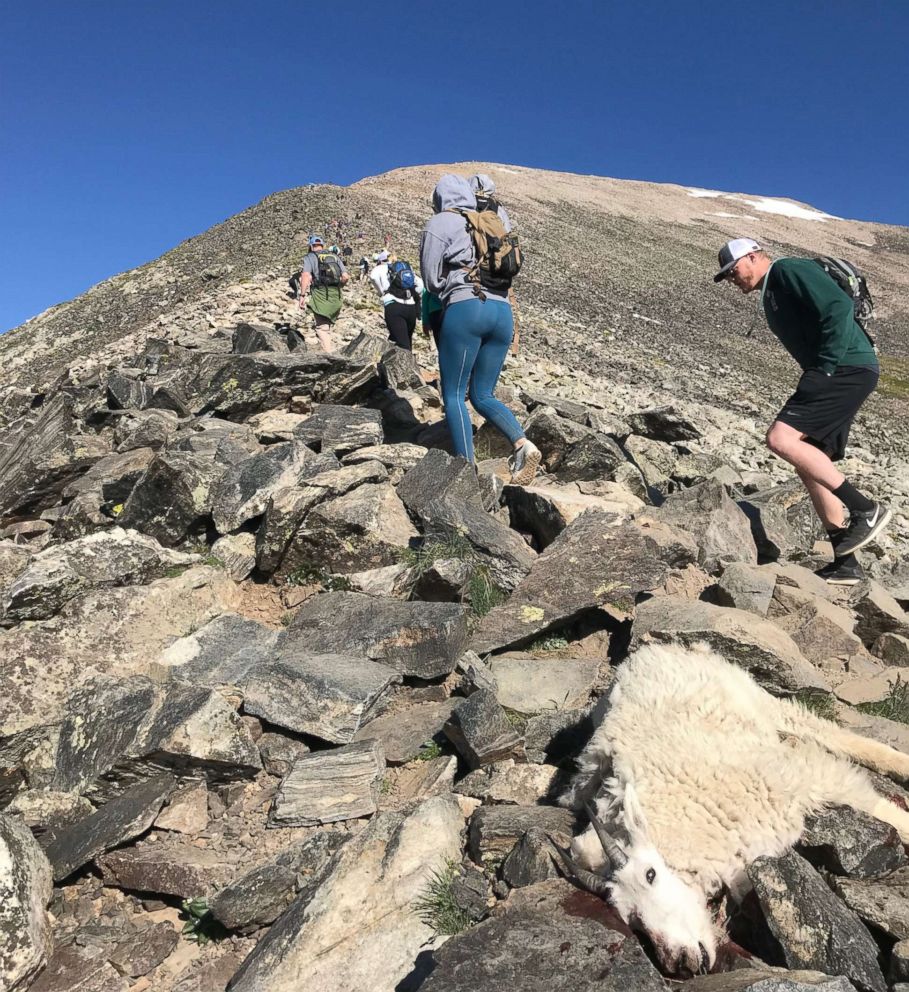 The poachers could face jail time, license suspensions and fines that can exceed $20,000 per animal if convicted on the felony charges.
Colorado Parks and Wildlife is offering a $1,000 reward for information leading to an arrest or citation.