7 people killed, dozens injured as dust storm causes major car crash in Illinois: Officials
As many as 80 vehicles were caught up in the massive crash.
A seventh person has been confirmed dead after a massive pileup Monday in Illinois caused by a sudden dust storm, officials said.
Thirty-seven people were transported to area hospitals with injuries ranging from minor to critical, Illinois State Police said. Victims range in age from 2 to 80 years old.
The crash took place at about 11 a.m. local time on Interstate 55 in Montgomery County, officials said. Car accidents were reported on both north and southbound lanes of I-55 for a 2-mile stretch.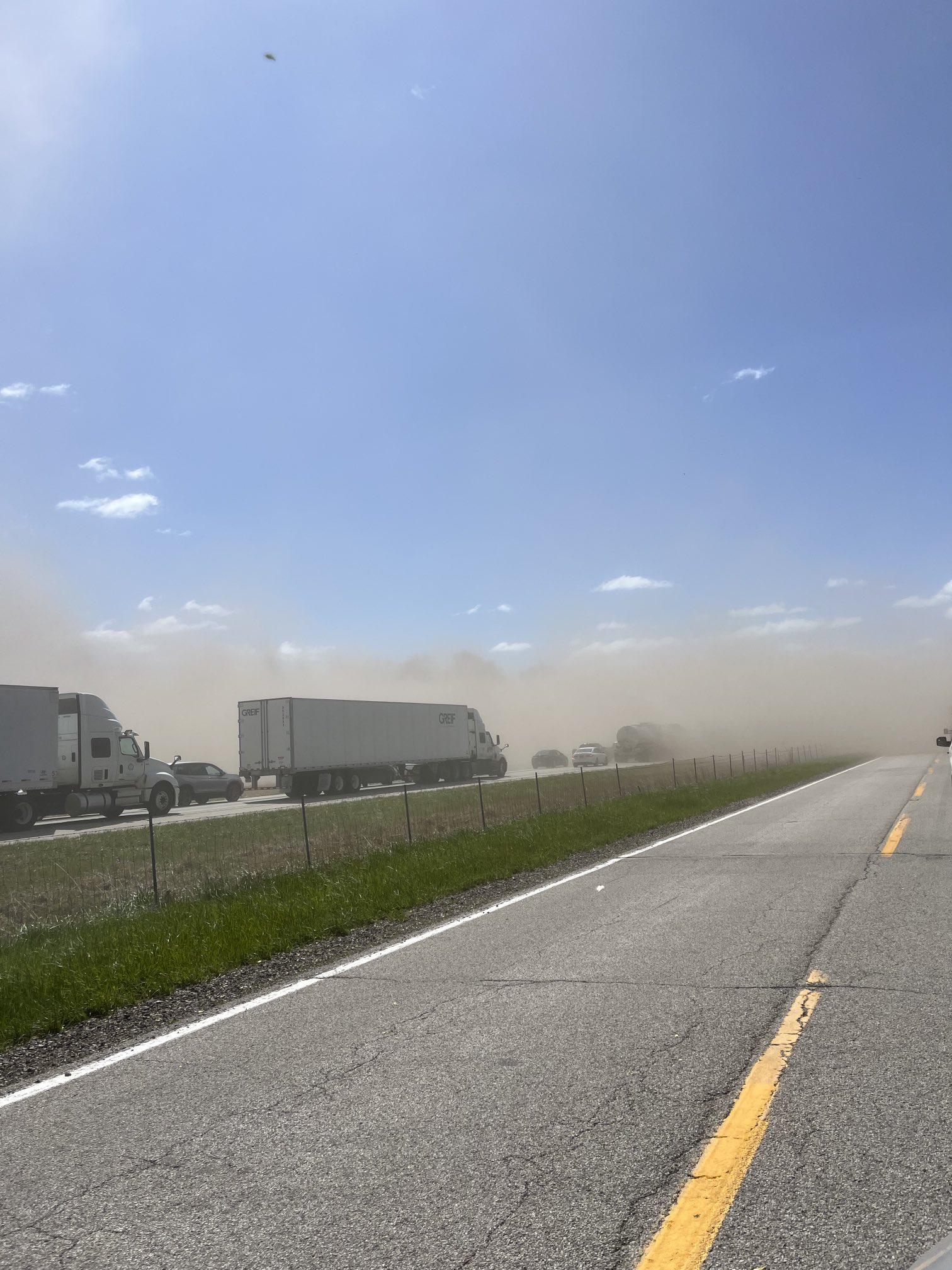 Approximately 72 vehicles are known to be involved in the incident, including two semitrucks that caught fire, police said.
The deceased victims were all found dead at the scene. The seventh fatality wasn't discovered until Tuesday, as the remains of what was initially believed to be one person were actually two, police said. The "severity of the crash masked the remains," police said in an update.
The cause of the crash was excessive winds blowing dirt from farm fields across the highway, Illinois State Police Maj. Ryan Starrick said during a press conference Monday afternoon. The crash prompted a response from a flurry of emergency vehicles and multiple helicopters.
The Montgomery County Coroner's Officer confirmed to ABC News the identity of one of the victims as Shirley Harper, 88, of Franklin, Wisconsin, who was a passenger in a vehicle that was being driven by her daughter. Her daughter survived and is currently hospitalized, authorities said.
Leach, who was driving an RV from Illinois to Texas, told ABC News that she had been stuck in traffic behind the massive crash for five hours.
"It actually looks like snow almost when I was sending [my kids] videos," said Karen Leach, who was caught up in the storm. "And it just, it feels like, like the end of the world."
The stretch of I-55 where the accident took place is expected to be closed at least through the evening, Starrick said.
"My team and I are closely following the devastating crash on I-55 as authorities learn more," Rep. Nikki Budzinski wrote on Twitter. "Please be safe as this situation continues to unfold."
The same stretch of interstate was closed again Tuesday "due to high winds and low visibility," Illinois State Police tweeted, noting that it was " out of an abundance of caution" and there were no crashes.
ABC News' Darren Reynolds contributed to this report.