Murdaugh juror says cellphone video sealed disgraced attorney's fate: ABC News exclusive
The jury made their decision in 45 minutes, the juror said.
A juror who voted to convict Alex Murdaugh on Thursday told ABC News in an exclusive interview that the piece of evidence that convinced him of the disgraced lawyer's guilt was the cellphone video placing Murdaugh at the scene minutes before the murders of his wife and son.
"I was certain it was [Murdaugh's] voice," Craig Moyer, a carpenter, said as he recalled the background voice he heard during his first watch of the video captured by Murdaugh's son. The video was taken at the family's dog kennels by Paul Murdaugh, 22, who later that night was brutally murdered along with his mother Margaret, 52.
Please watch "Good Morning America" at 7 a.m. ET to see more of Moyer's interview and ABC News' coverage of the Murdaugh case.
"Everybody else could hear [Murdaugh's voice] too," Moyer said, referring to the other jurors.
Moyer's comments to ABC's Eva Pilgrim came just hours after he voted to convict Murdaugh, concluding the small-town South Carolina saga which documented the downfall of a powerful attorney from a family which for generations exuded power over the state's Lowcountry region.
In court, Moyer watched closely for Murdaugh's reactions. He said he locked eyes with him as the prosecution played the cellphone video. His body language appeared to suggest "he knew what was coming," Moyer said.
His tears, which have been pored over by Court TV watchers, looked to Moyer more like "blowing snot," he said.
When Murdaugh took the stand, he came off as a "big liar," Moyer added. He said the former trial attorney's answers seemed too quick and clearly rehearsed.
"He knew what he wanted to say. I mean he is a lawyer," he said. "I didn't see any true remorse or any compassion or anything."
But Moyer took Murdaugh at his word when he surprised the courtroom and admitted, after months of denials, that it was his voice on the video.
It was then, that Moyer said he knew how he would vote.
When he and his colleagues arrived at the deliberation room late on Thursday, Moyer said they passed over the small talk they had entertained during their six weeks of sworn silence and took a poll on Murdaugh's guilt.
Nine, including Moyer, believed the defendant was guilty, two thought he was innocent, and one was unsure, according to Moyer.
He said the jury then watched a responding officer's body camera video taken at the crime scene. The heart of their brief debate surrounded shotgun shells, which he said the not guilty voters put forward as evidence of Murdaugh's innocence. During trial, the defense suggested there were two triggermen but the prosecution maintained the only man who was in the position to commit the crime was Murdaugh.
It only took Moyer and the majority 45 minutes to turn the holdouts, he said.
"The evidence was clear," he added.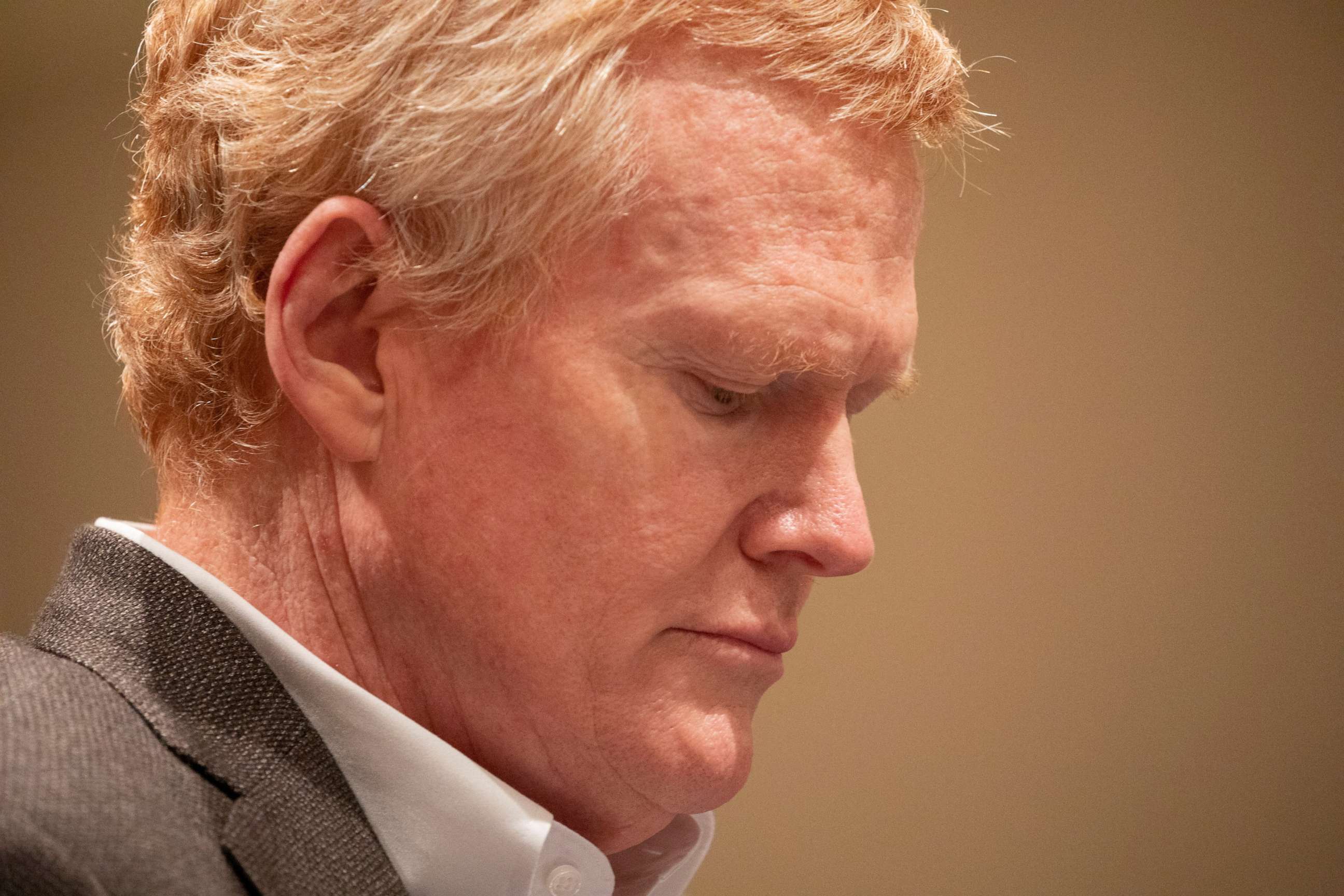 The current court proceedings will likely conclude Friday morning as Murdaugh is set to receive his sentence. He is facing a minimum of 30 years behind bars for each murder conviction. Prosecutors have indicated they will ask for a sentence of life without the possibility of parole.
Moyer said he is tired of being in court, but on Friday, he will once again make the 30-minute drive from his home in Colleton County.
"I want to see it," he said. "It's a decision I have to live with."
ABC News' Toria Tolley contributed to this report.