A mysterious woman who captivated Los Angeles police with her commanding operatic singing voice and went viral after they posted a video on Twitter has been identified.
The video shows Emily Zamourka singing as she stands with bags on the platform of an underground Metro stop in Los Angeles.
The video was taken by a police officer who happened to be standing on the platform of the Purple Line's Normandie/Wilshire Metro stop in Koreatown when the soprano began singing.
Zamourka, 52, has had no formal vocal training or professional experience and was stunned to find out her video had gone viral, according to ABC Los Angeles station KABC.
"You know why I do it in the subway? Because it sounds so great," Zamourka told KABC.
Zamourka, a trained violinist and pianist, emigrated to the U.S. from Russia when she was 24.
She taught lessons before she started to suffer from serious health challenges, according to KABC and worked several jobs to make ends meet.
"I am sleeping actually on the cardboard right now, in the parking lot," she said. "I am sleeping where I can sleep ... I have people that feel sorry for me, but I don't want to be a burden to anybody."
The singer added, "I will be so grateful to anyone who is trying to help me to get off the streets, and to have my own place, to have my instrument."
The aria, "O mio babbino caro," from the opera Gianni Schicchi by Giacomo Puccini, is well-loved by opera buffs.
Some residents in the area said they've seen the woman around for the past 10 years, according to KABC.
Others have spotted her playing the violin outside shopping malls and have heard her speaking in Russian.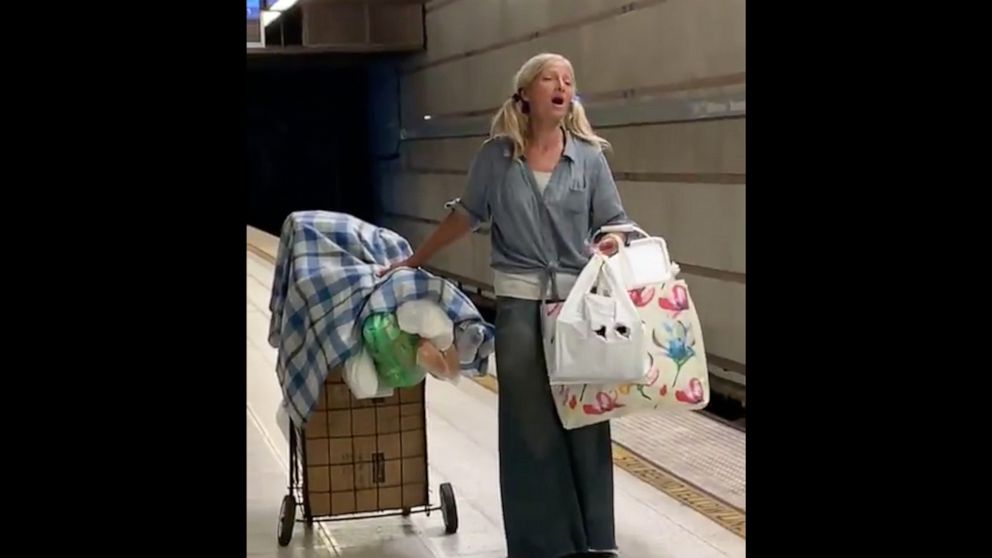 One resident assumed she was homeless because she often walked around with a cart.
"It doesn't matter if she's homeless or if she's rich," Susanna Oganyan told KABC. "She's a very elegant person."