As nation mourns Santa Fe shooting victims, Texas governor tries to find 'solutions'
Prayers were said at churches across Texas on Sunday for the 10 victims killed.
Prayers were said at churches across Texas and the nation on Sunday for those killed and wounded in the nation's latest school shooting as investigators tried to learn what motivated a teenager to allegedly go on a rampage with his father's guns and homemade bombs.
Texas Gov. Greg Abbott attended a service at Arcadia Baptist Church in Santa Fe, where congregants prayed for the loved ones of the eight students and two teachers gunned down and the 13 people wounded. They even prayed for the family of the suspected killer.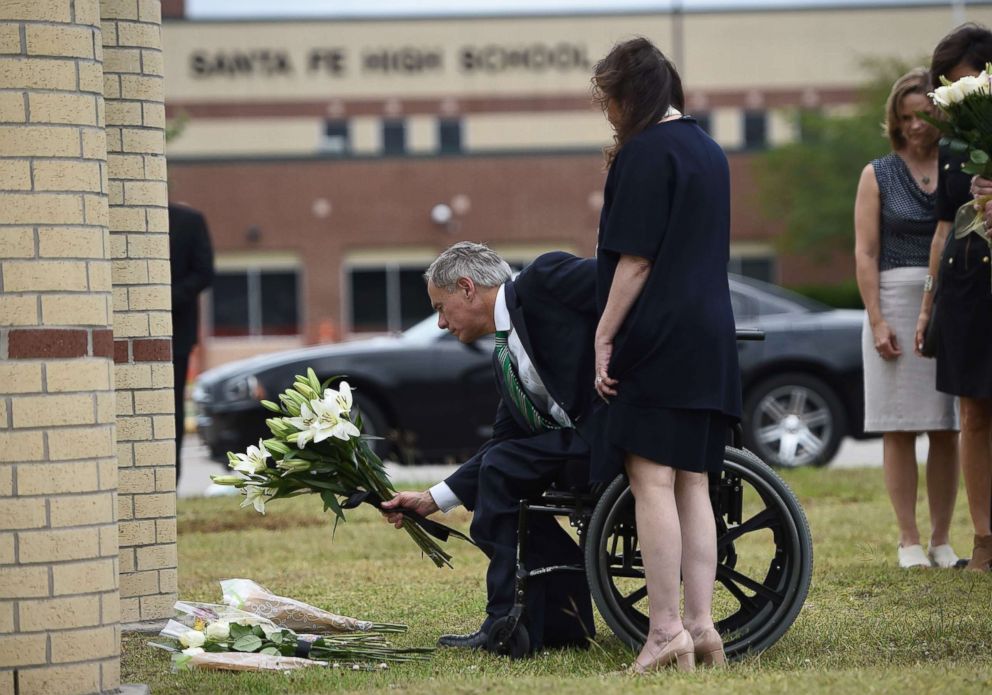 "Our Father, there is no way that I could even imagine what it would be like for my child to go off to school and not come back. There are no words to take away the hurt and pain, but Father, you have something that can give us peace in spite of the pain," the Rev. Jerel Watkins, pastor of the church, prayed.
Following the service at Arcadia Baptist Church, Abbott and his wife, Cecilia, went to Santa Fe High School, where Friday's mass shooting unfolded, and laid flowers at a growing memorial in front of the campus.
Abbott has also called for a statewide moment of silence at 10 a.m. on Monday to honor the victims killed in Santa Fe.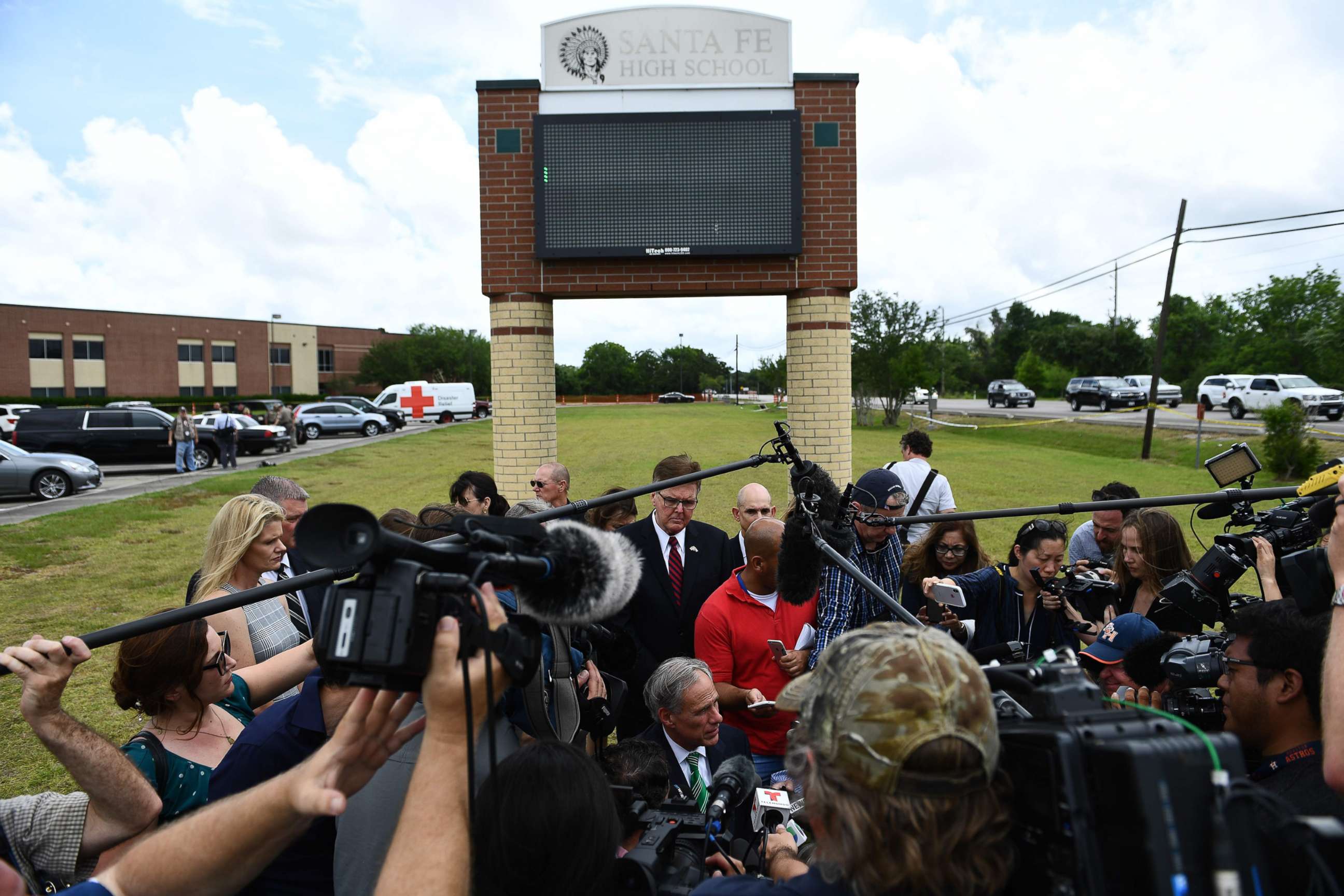 "We're here today for a day of prayer. We come here today with hearts that are aching, knowing there are parents today without children. I know these parents have no idea what the pathway forward is," Abbott told reporters at the school.
The suspected gunman, Dimitrios Pagourtzis, a student at the school, allegedly stormed an art classroom Friday morning armed with a shotgun and a pistol authorities say he took from his father's gun cabinet.
Pagourtzis allegedly traded gunshots with police when they arrived at the school, including one who was wounded. The alleged gunman was arrested and charged with capital murder.
Pagourtzis' parents released a statement saying they were "as shocked and confused as anyone else by these events," and that the portrayal of their son in media reports "seems incompatible with the boy we love."
Abbott said the suspect also tried to use several improvised explosives in the attack.
"It's my understanding that he had several different types of explosive devices. He had CO2 devices, I'm told. He had Molotov cocktails ... some that he threw into the classroom, some that were found in his home," said Abbott.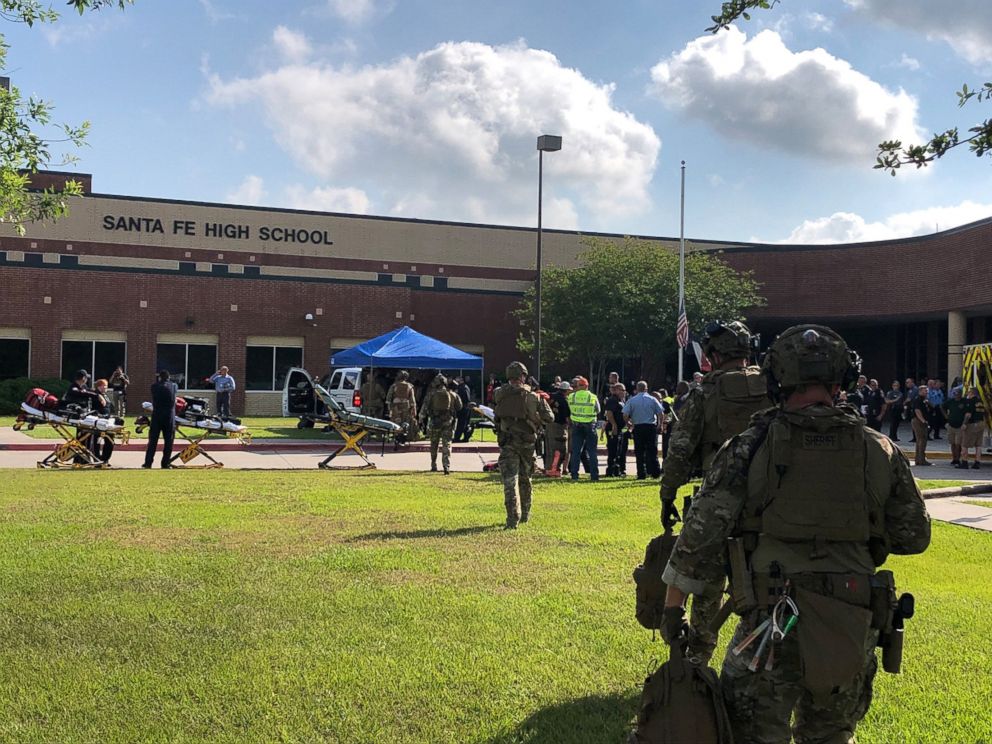 "So it's clear that he wanted to try to use explosive devices, but he did not put them together in a way that they did explode," the governor said. "It shows this killer was intent on trying to inflict horrific damage on these kids. And I hope he gets swift Texas justice."
The students who died in the attack were: Shana Fisher, 16; Angelique Ramirez, 15; Christopher Jake Stone, 17; Jared Black, 17; Christian Riley Garcia, 15; Aaron Kyle McLeod; Sabika Sheikh, 17; and Kimberly Vaughan. Two teachers, Glenda Perkins and Cynthia Tisdale, 64, were also killed.
The first funeral was held Sunday at the Masjid Sabireen mosque in the Houston suburb of Stafford, Texas, for Sabika Sheikh, an exchange student from Pakistan.
While investigators have yet to share a possible motive for the massacre, Shana Fisher's mother told ABC station KTRK-TV in Houston that Pagourtzis romantically pursued her daughter for months despite her repeated refusal to date him. The mother, Sadie Rodriguez, said her daughter finally stood up to Pagourtizis in front of other students less than a week ago and told him to leave her alone.
Abbott said that beginning on Tuesday he'll hold the first of several roundtable discussions with experts and family of the victims killed in Santa Fe and in a mass shooting in November that left 26 people dead at the First Baptist Church in rural Sutherland Springs, Texas, to come up with ideas to protect schools. Abbott, a Republican, said he'll also invite people who support gun rights and those who advocate gun control to participate in the roundtables.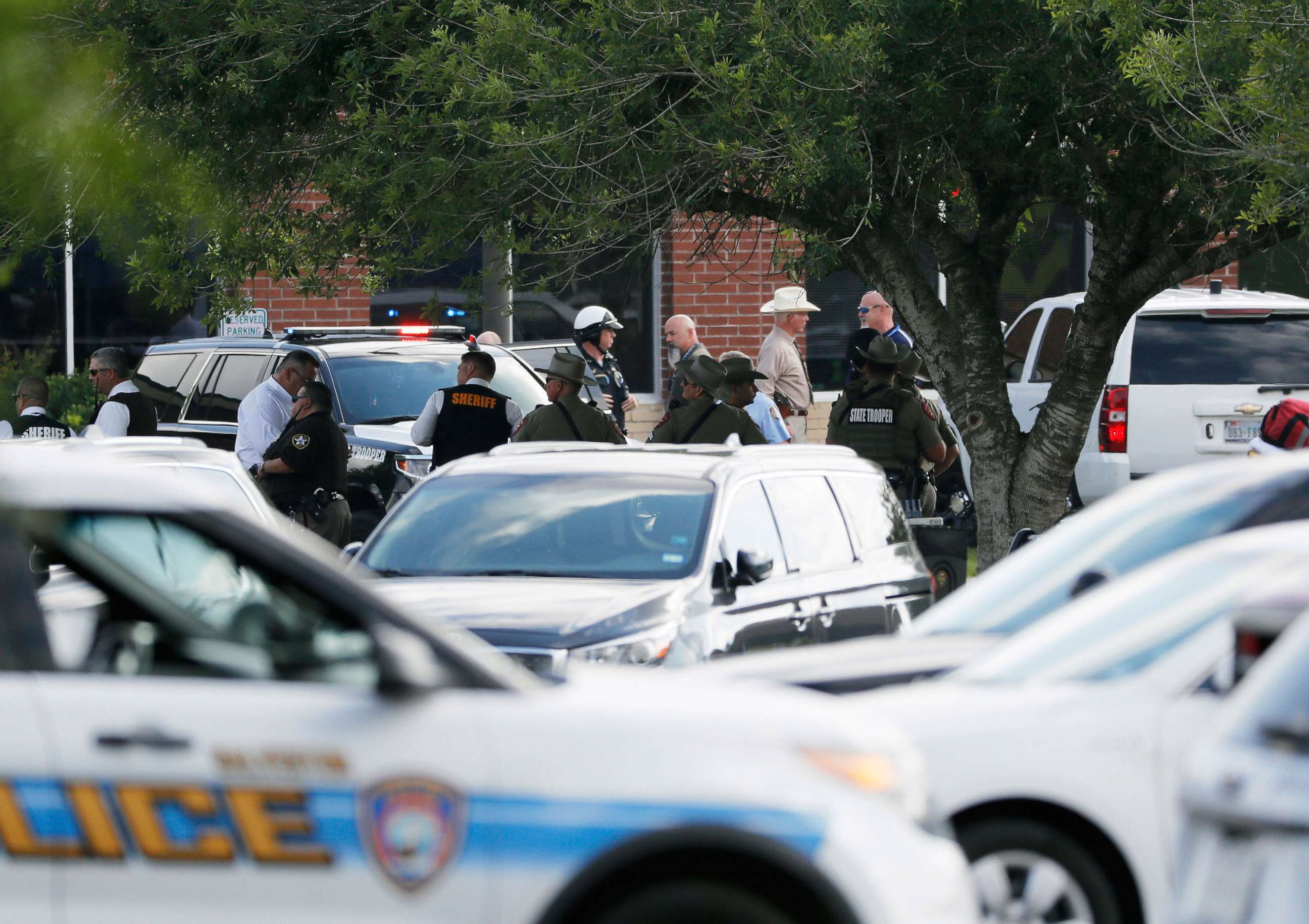 "I've personally spoken to more than 100 people in the Santa Fe area and consistently get the same solution offered up, and that is better security at our schools, better control of ingress and egress to schools, and perhaps metal detectors. I don't know if that's a solution or not but these are all the kinds of things that need to be put on the table," Abbott said.
"Those are just some of the ideas. There are many many more that I've already identified that I'll be putting on the table as we begin the meeting process this next week," he said. "But importantly, it's essential that we hear from the experts before any hard and fast conclusions are arrived at so that we can have all the information placed on the table and find the right solutions."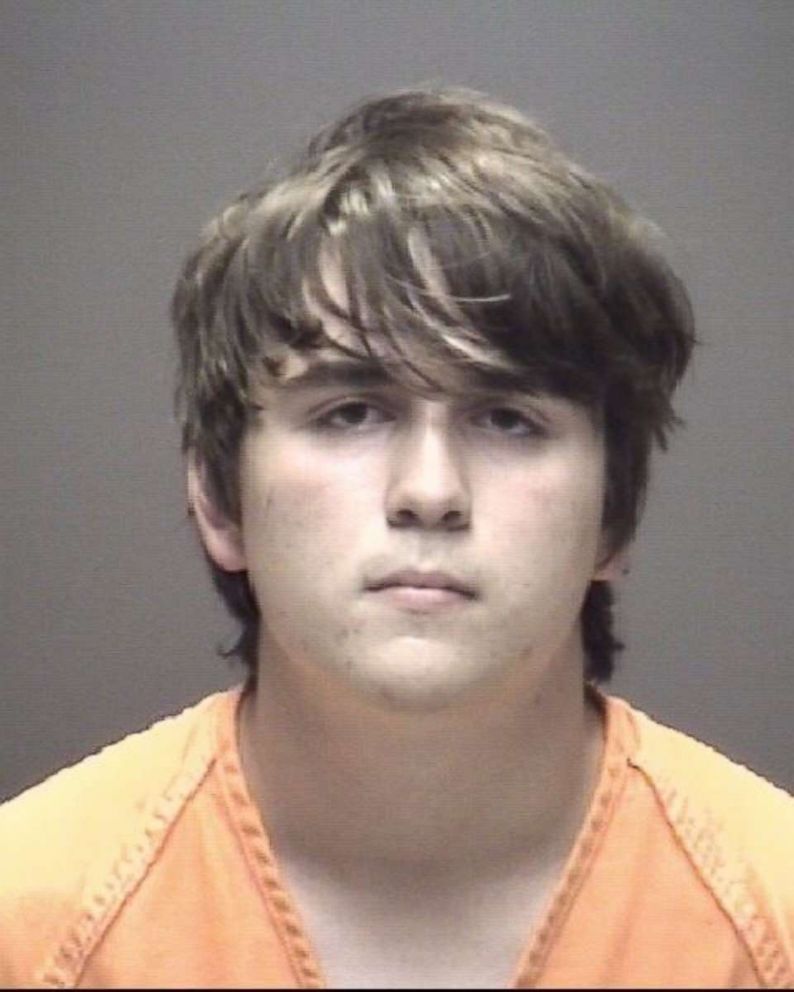 He also cited a study in Lubbock, Texas, that was effective in identifying students with mental health challenges and those who pose potential threats to their schools.
Abbott said another program in some Texas schools is one that attempts to assess students social media posts for red flags.
"For example, this murderer had T-shirts on his website, Facebook page, [that said] 'Born to Kill' and there were certain markers that were potentially threatening," Abbott said. "Obviously, some of these suspects in other areas that have committed these heinous murders also have demonstrated signs in the past in their postings. So this is a new tool that school districts need to consider using to make sure that they have the ability to identify any potential threat."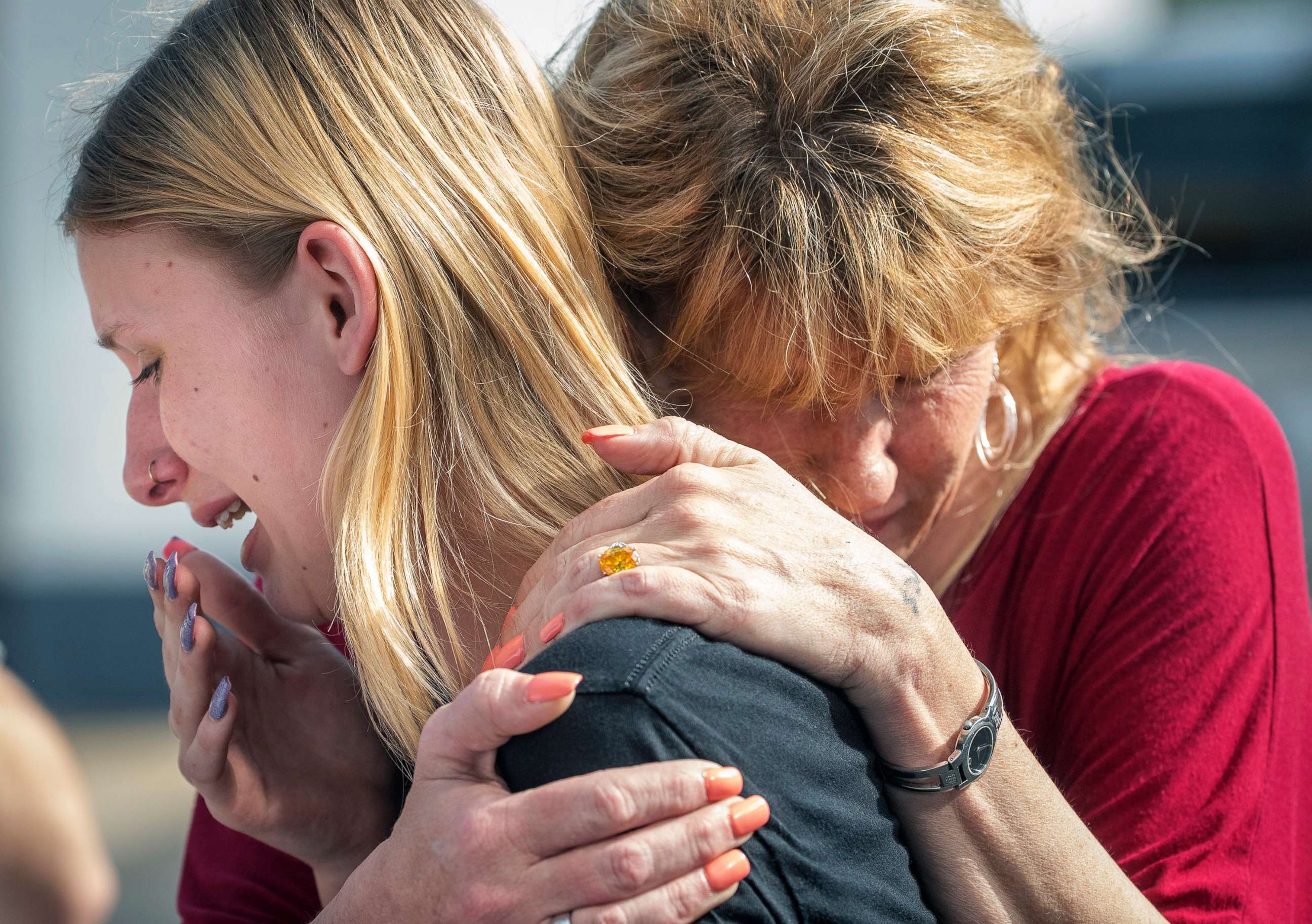 He said his goal is to "ensure swift and meaningful action."
"The people here in Santa Fe, as well as schools across the state of Texas, deserve swift action, which is exactly why we're going to begin these roundtable discussions on Tuesday," Abbott said.