National Geographic launched a new campaign this week to reduce waste from plastic products like single-use bags and straws, which includes a major change: most National Geographic magazines will now be delivered in paper packaging instead of plastic.
The magazine reports that 18 billions pounds of plastic waste end up in oceans every year and that less than a fifth of plastic produced around the world is recycled.
The launch of the "Planet or Plastics?" initiative coincides with National Geographic's June issue, which has a photo of a plastic bag positioned like an iceberg on the cover.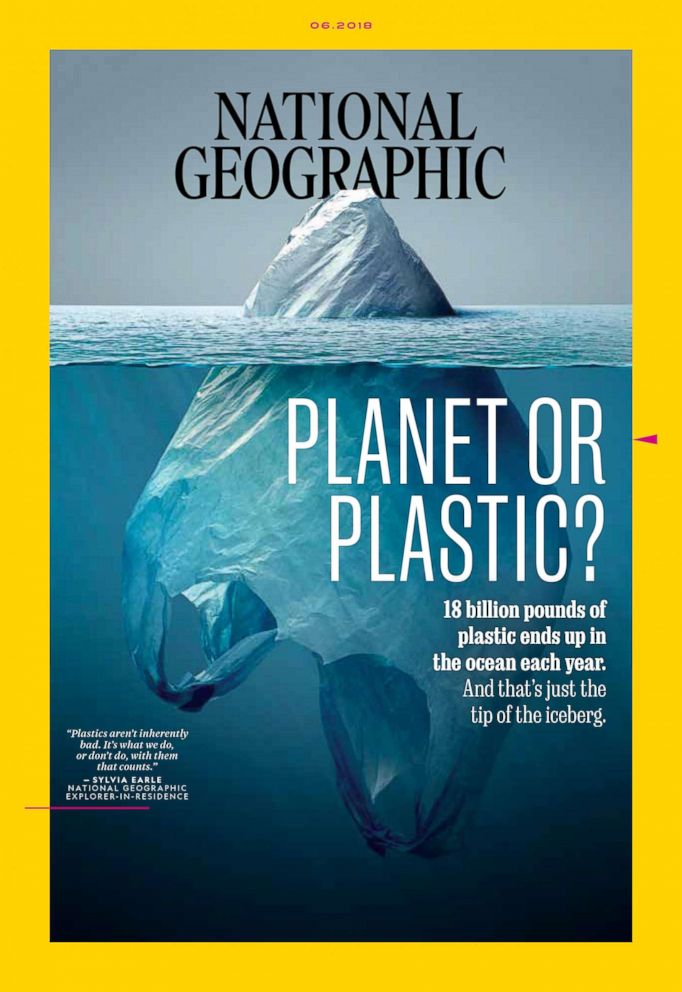 Company officials said in a press release that from now on the U.S, U.K. and India editions of the magazine will be delivered in paper instead of plastic, which the release said will eliminate 2.5 million single-use plastic bags every month.
Several other companies have said they will either change or recycle more of their packaging to reduce plastic pollution in oceans, including Nestle, Coca-Cola, PepsiCo, and Walmart.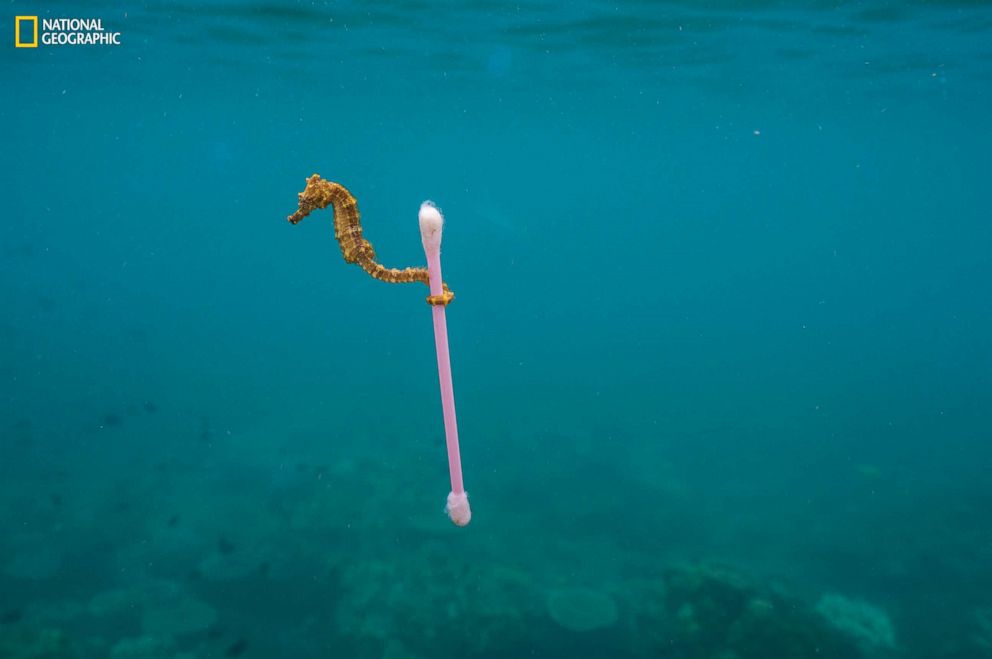 In addition to changing the packaging on its own magazine, the National Geographic initiative will include an awareness campaign about plastics pollution, investment in research programs and partnerships with companies like S'Well and The North Face, which will sell shirts made from recycled bottles collected from National Parks. The partnership between The North Face and the National Park Foundation also provides a dollar for every product sold to support projects in National Parks, according to the foundation's website.
Nick Mallos, the director of the Trash Free Seas program for the advocacy group Ocean Conservancy, said it's important to emphasize that there is no single solution to the issue of plastic pollution but that the commitment from National Geographic and other companies is a positive step.
"I think it's fantastic that they've covered this issue so holistically – specifically, to see all the facets of ocean plastic that they've explored in this piece. These initiatives can have a tremendous impact," Mallos said.