3 firefighters injured battling California wildfire
A nearby fire station was destroyed in the blaze.
Three California firefighters were hospitalized on Tuesday after battling a wildfire that destroyed their fire station.
The U.S. Forest Service said three members of the Nacimiento Fire Station near Los Padres National Forest were transported to a local hospital with smoke inhalation and burns, one critical, two reportedly in fair condition.
Around 8:30 a.m. local time Nacimiento Fire Station members were battling the Dolan Fire, one of about 25 scorching the state, trying to protect the station house. At least 14 of those on site had to use shelter deployment, a special device sometimes deployed when flames get too strong, the USFS said.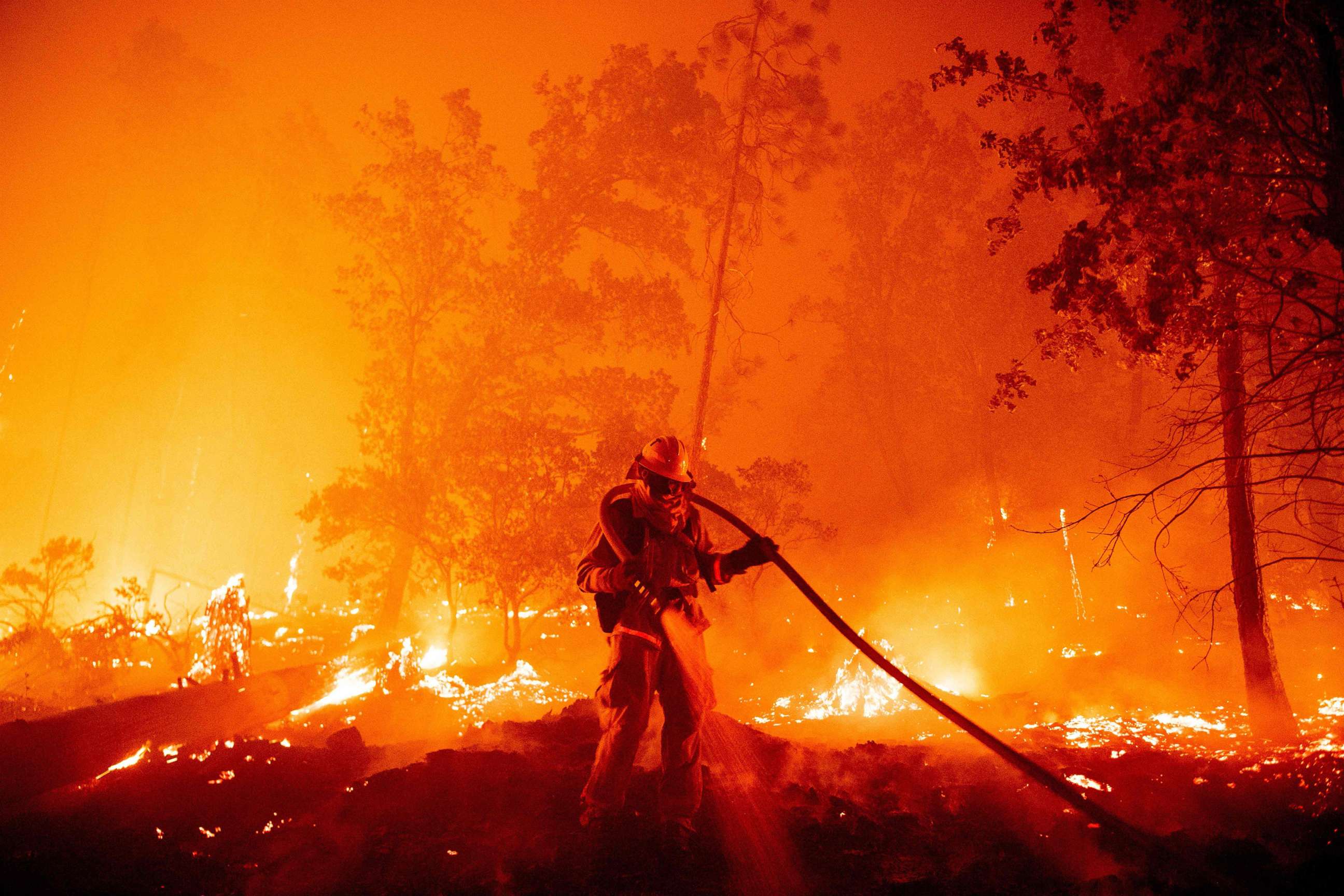 The fire consumed the station. As of Tuesday evening, the Dolan Fire has affected 73,089 acres and was 40% contained, according to the California Department of Forestry and Fire Protection, aka Cal Fire.
The Dolan fire is among those that have burned more than 2.2 million acres, the most ever recorded, and destroyed 3,300 structures, Cal Fire said. Gov. Gavin Newsom said that since Aug. 15 there have been over 900 in the state and warned that current high winds and heat conditions will exacerbate the situation.
"The fires are anything but behind us," he said at a news conference Tuesday afternoon.
Newsom said 14,000 firefighters have been deployed and 1,900 engines are in use. He also noted the National Guard is assisting with rescues, including a recent incident in Fresno.
There have been multiple locations where people were unable to get out -- record-high heat, low humidity, strong winds and rugged terrain have made rescue operations difficult.
A National Guard helicopter was trying to reach Hidden Lake and a Navy search and rescue helicopter was heading towards Lake Edison, where people were trapped, Col. Jesse Miller with the California National Guard told "Good Morning America" on Tuesday.
"Mother Nature is trying to help us out this morning with some of the smoke clearing, allowing visibility for the aircraft to pick up the landing zones and get in safely to our folks here in California," Miller said.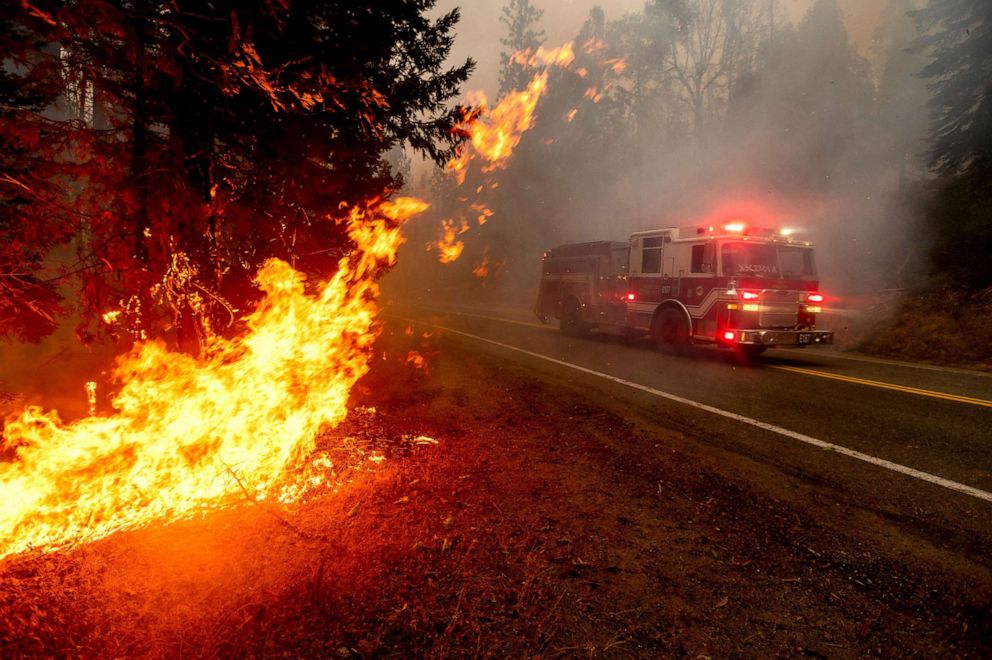 Overnight, 35 people were rescued by helicopter -- 13 from China Peak and 22 from Lake Edison. There were more than 200 rescued on Monday, officials said.
The condition of the people who remain trapped was unclear, the National Guard said.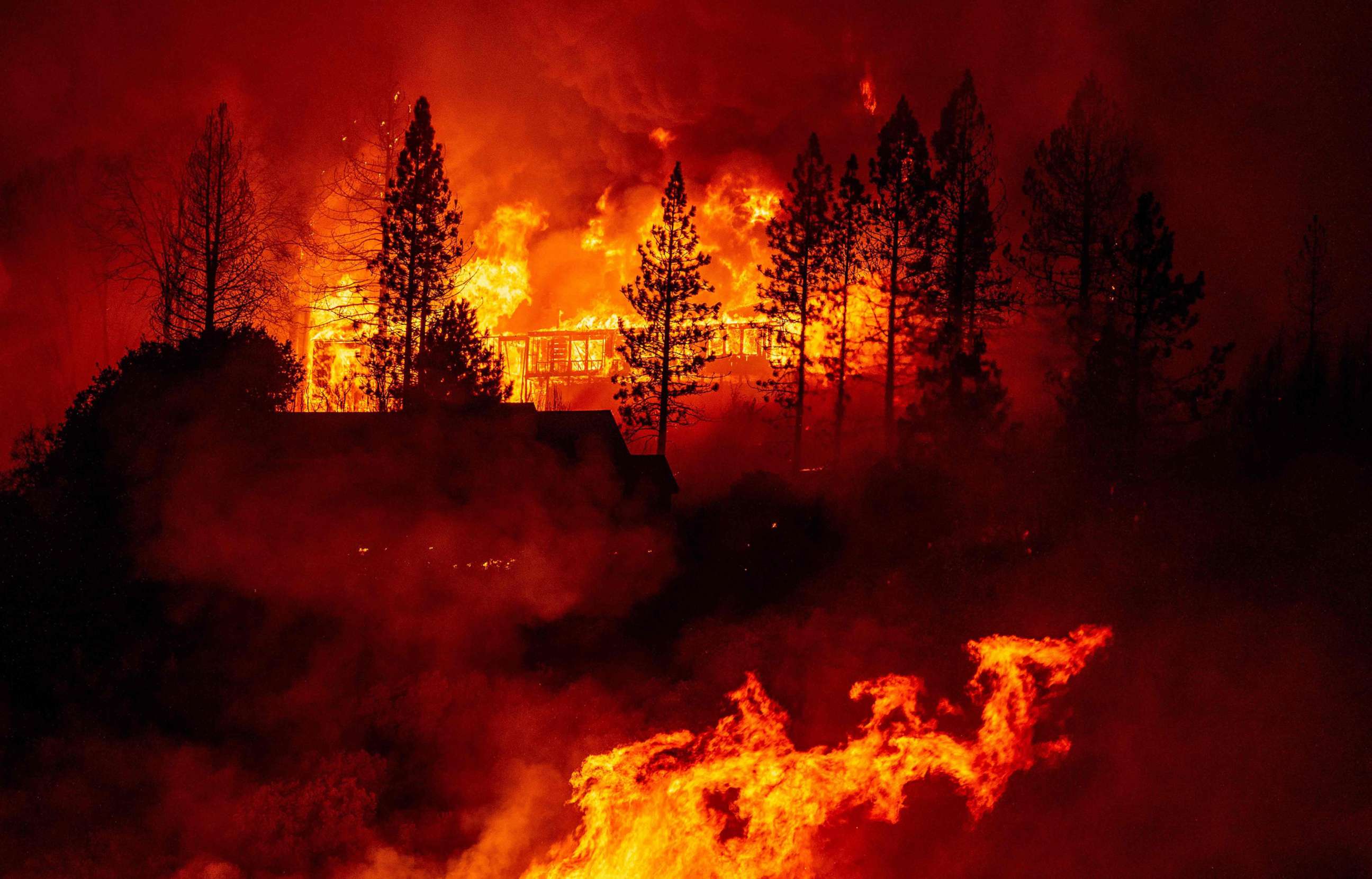 The Creek Fire is near the communities of Shaver Lake, Big Creek and Huntington Lake. The fire also spread toward the San Joaquin River.
Approximately 1,060 firefighters were battling the blaze on Tuesday, Cal Fire said. The Pacific Gas and Electric Company said on Tuesday it had cut off power to about 172,000 customers in 22 counties in the areas of the Sierra Foothills, northern Sierra and elevated North Bay terrain over safety concerns.
Twenty five major fires were burning throughout the state on Tuesday, according to Cal Fire.
The El Dorado Fire in San Bernardino County, which was sparked during a gender reveal photo shoot on Saturday, has scorched 10,574 acres and is 16% contained.
ABC News' Jenna Harrison and Lauren Botchan contributed to this report.