Millions of people in the Midwest and Northeast, from Toronto and New York City to Washington, D.C., faced smoky air throughout the day Tuesday and Wednesday.
As wildfire smoke from Canada swept south, the New York skyline was barely visible for most of the day, and the smell of the smoke was strong as commuters hit the evening rush.
Fueled by record heat and dry conditions, wildfires burning in Quebec are impacting millions of people as far south as North Carolina. In Toronto, thick smoke turned the setting sun red, and made views of the city from the CN tower almost invisible.
Air quality alerts were issued as the thick haze made breathing difficult and turned skies over much of the Northeast an orange or yellow color.
New York City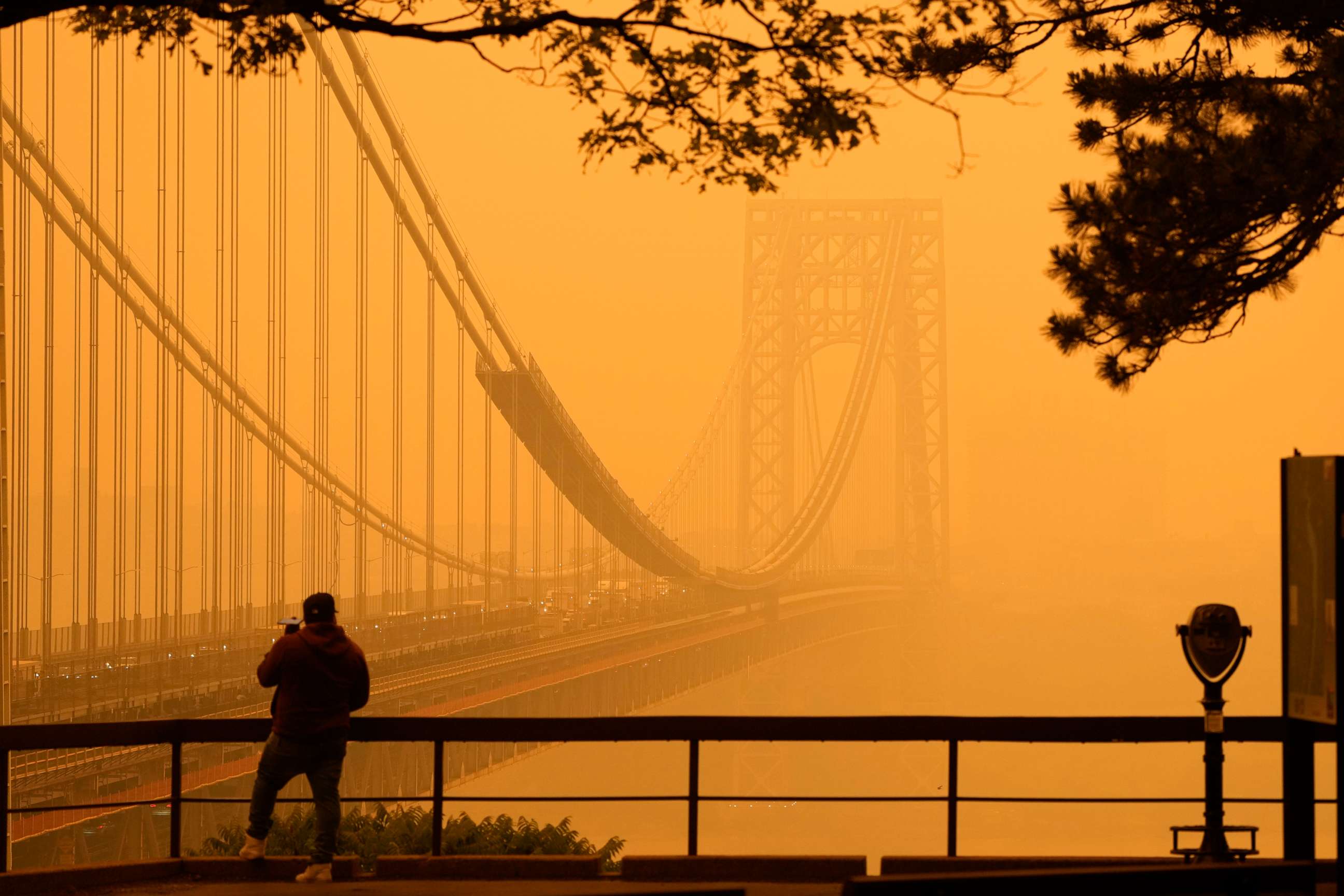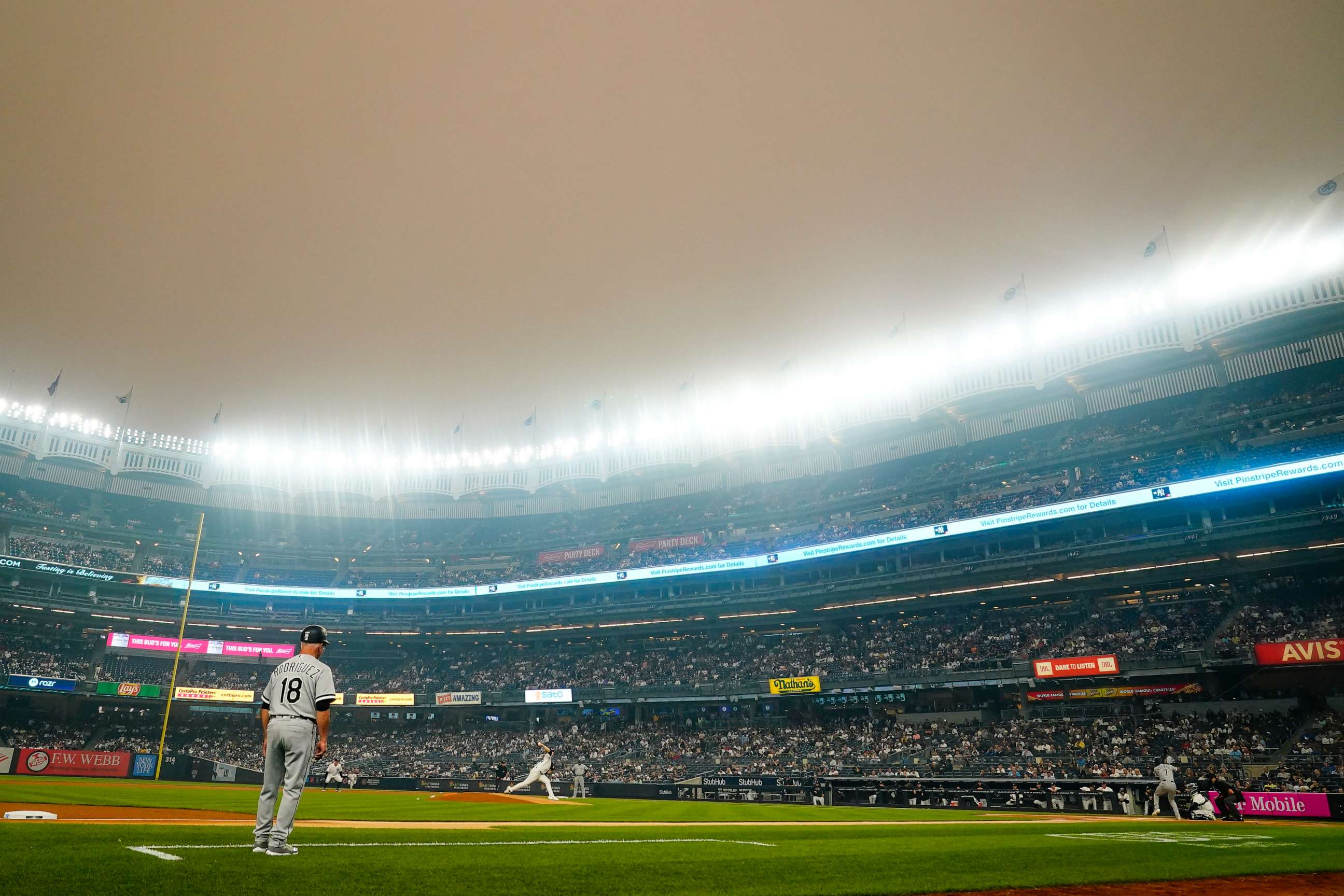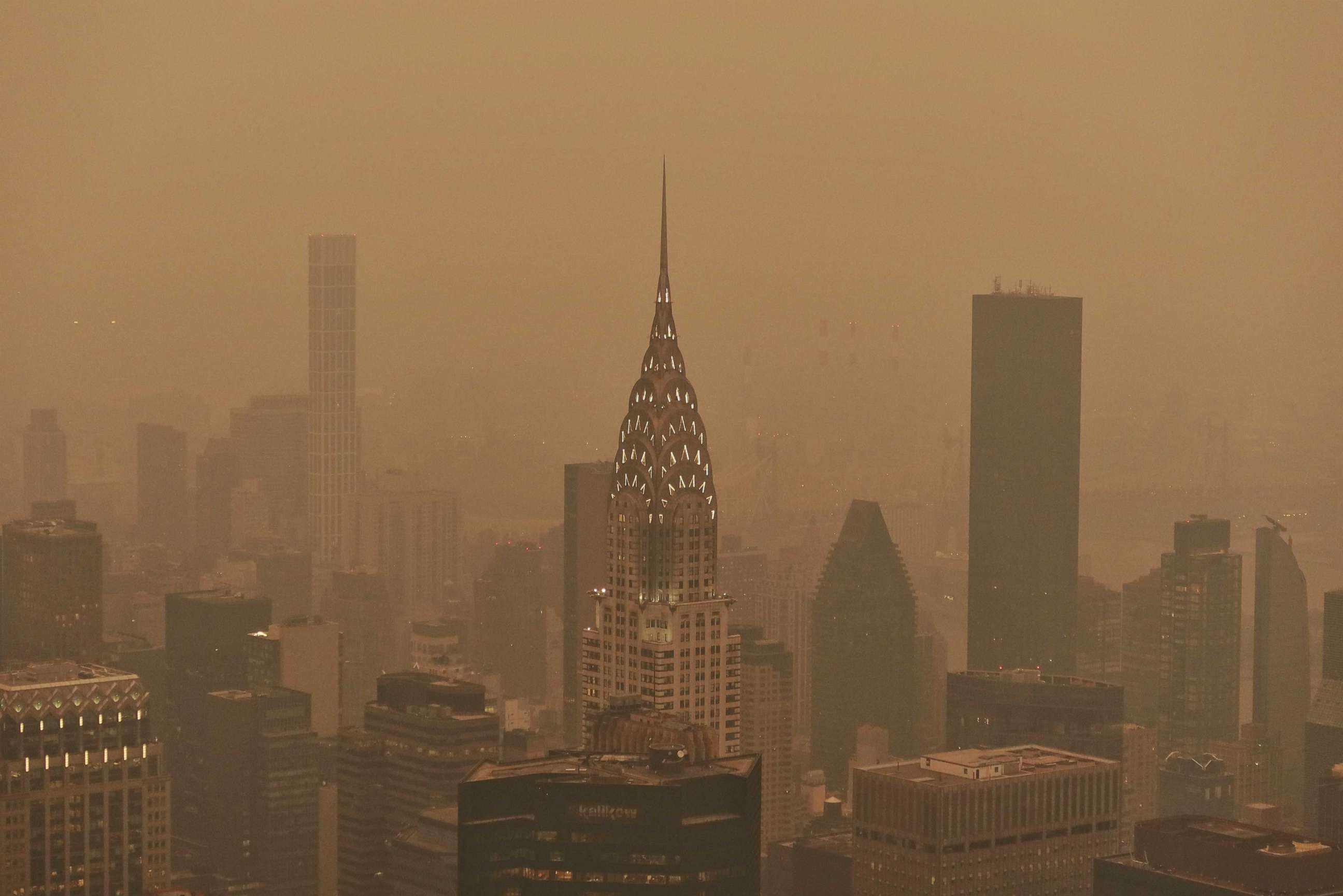 Toronto
Washington, D.C.