As wildfires in California rage on, three National Football League games are scheduled to take place in the state between Sunday and Monday, but plans could change as the National Football League monitors concerns over air pollution due to smoke.
Amid worries over poor air quality at the games, NFL spokesman Brian McCarthy told ABC News that "at this point, all games will kick off as scheduled," but league officials are "monitoring conditions in California and are in close communication with the clubs and local authorities."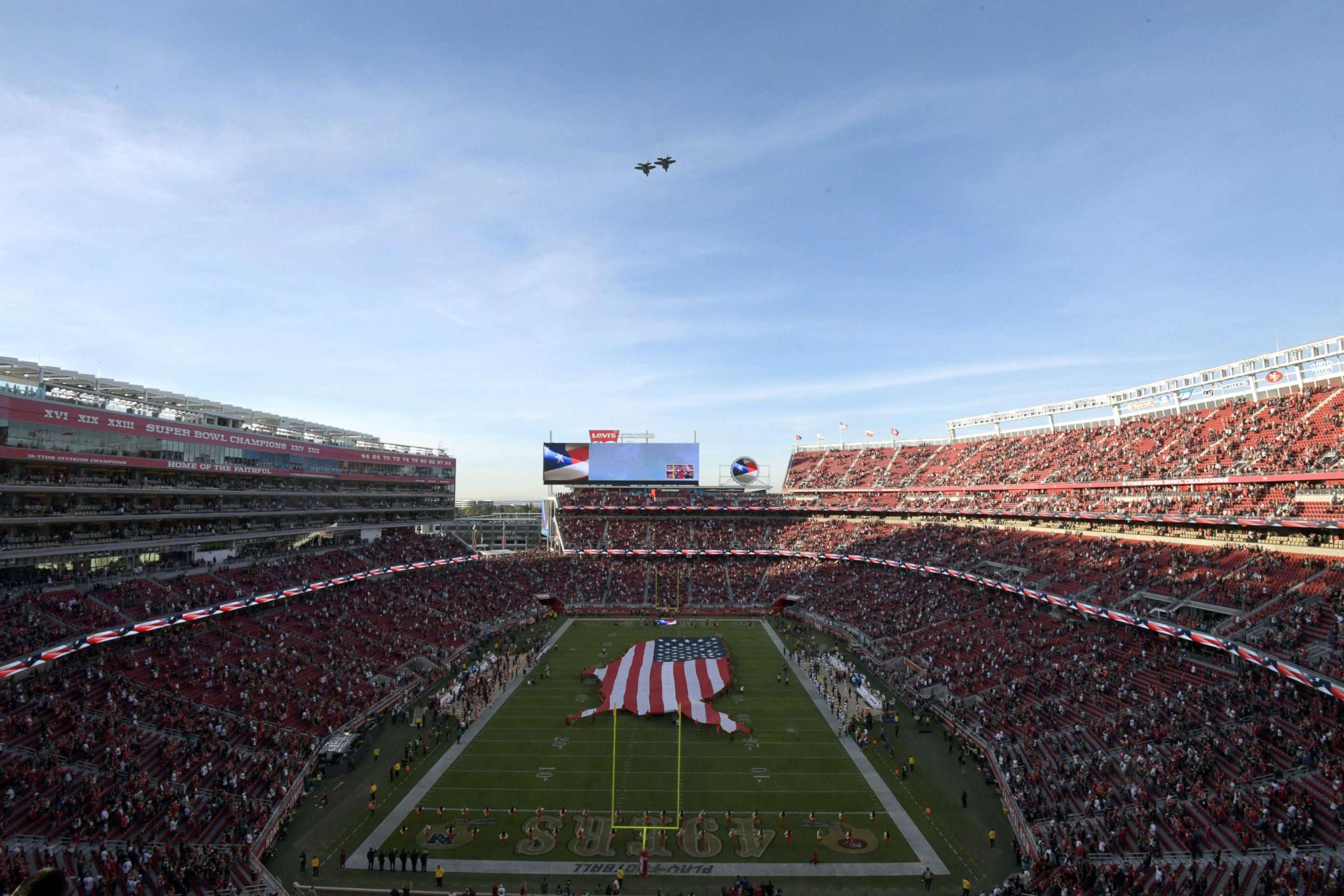 The Seattle Seahawks vs. the Los Angeles Rams game is expected to take place at Los Angeles Memorial Coliseum and the Los Angeles Chargers will play the Oakland Raiders at the Oakland Coliseum on Sunday afternoon.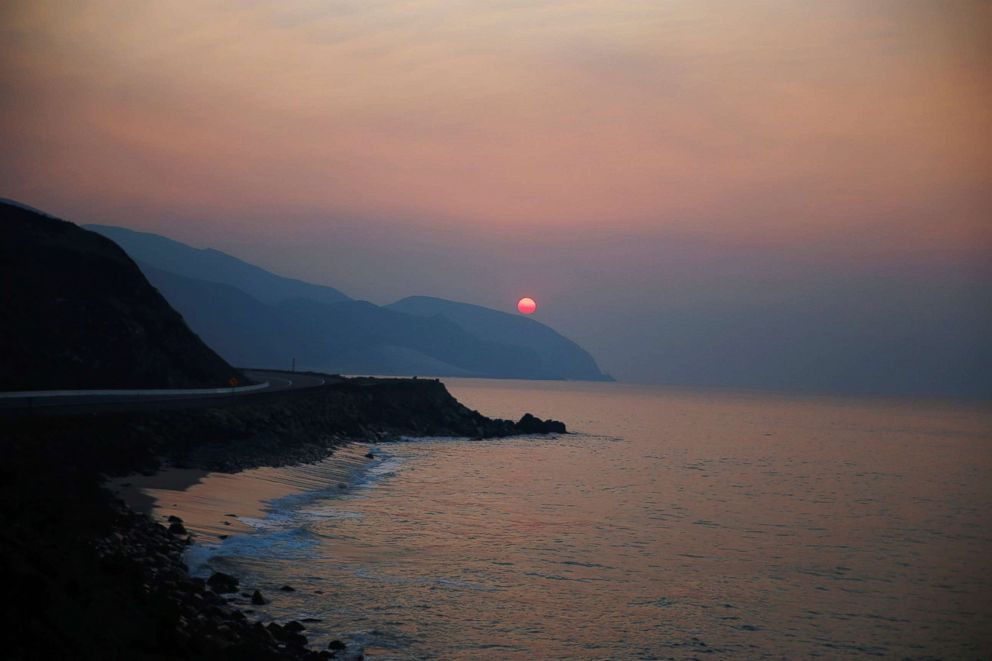 According to ESPN, the Rams canceled practice on Friday and the Raiders were limited to a walkthrough due to the fires.
"Thank you to @VCFD, law enforcement and first responders for keeping everyone safe with their actions and quick information on evacuations last night as the fire tore through our community. Thinking about all those displaced this morning," Rams player Austin Blythe tweeted on Friday. "I thank God for my family's safety."
Meanwhile, the New York Giants vs. the San Francisco 49ers game is expected to take place in Levi's Stadium in Santa Clara on Monday night.
At least 23 people have been killed this week as flames from the wildfires engulfed their vehicles, homes and neighborhoods in Northern California, authorities said.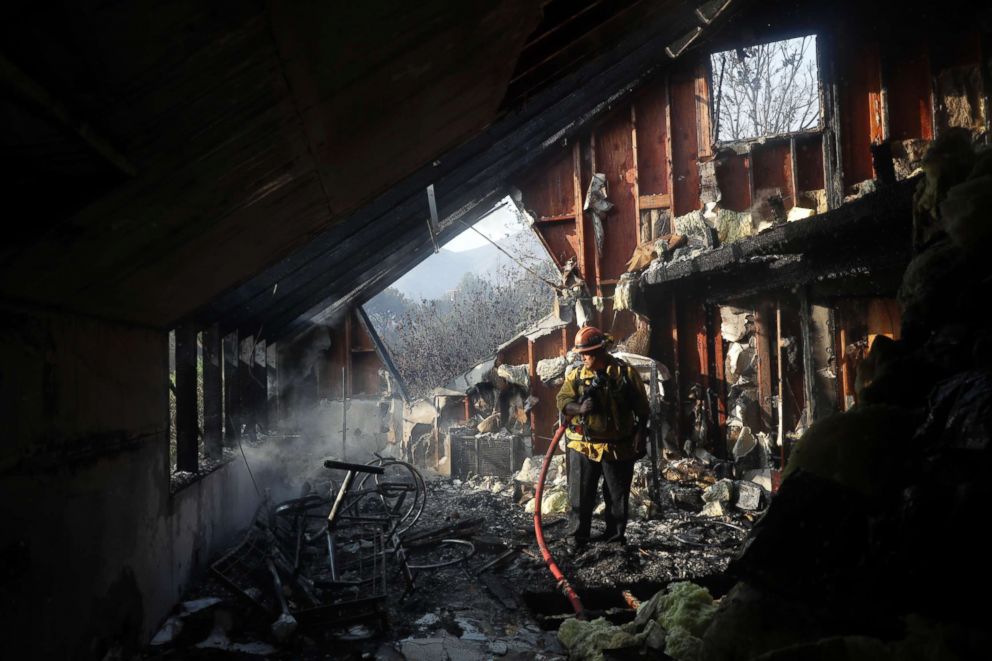 There were more 100 people missing in the region but by Saturday officials added that at least 70 people reported missing were located and are now safe.
Gov. Jerry Brown requested a Presidential Major Disaster Declaration to "bolster the ongoing emergency response and help residents recover from devastating fires burning in Butte, Los Angeles and Ventura counties," his office announced on Sunday.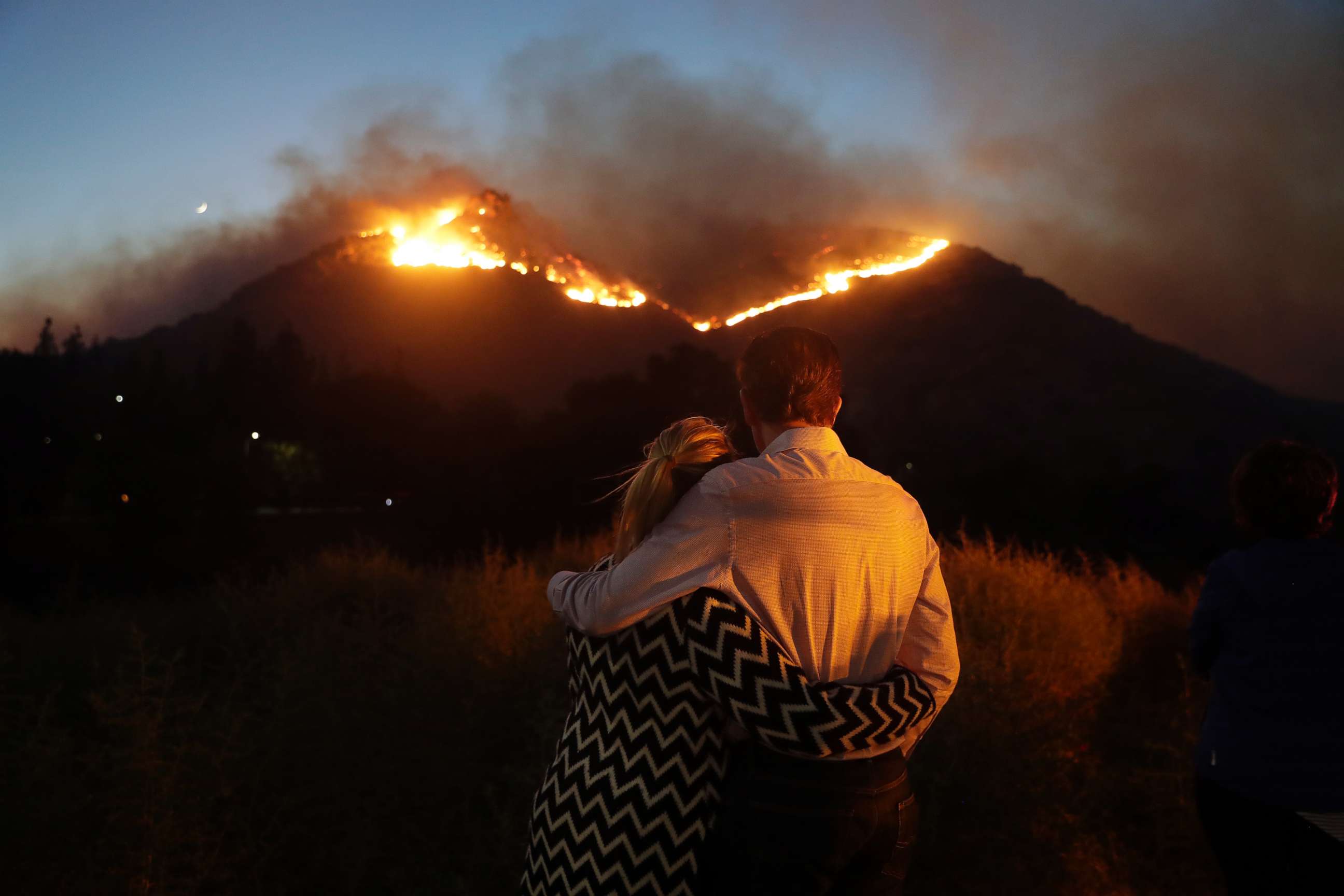 Butte County is in the north, while Los Angeles and Ventura counties are in the southern part of the state.
The governor's request comes a day after President Donald Trump blamed "gross mismanagement of the forests" in California for the trio of deadly wildfires and threatened to withhold federal funding to assist the flame-ravaged state.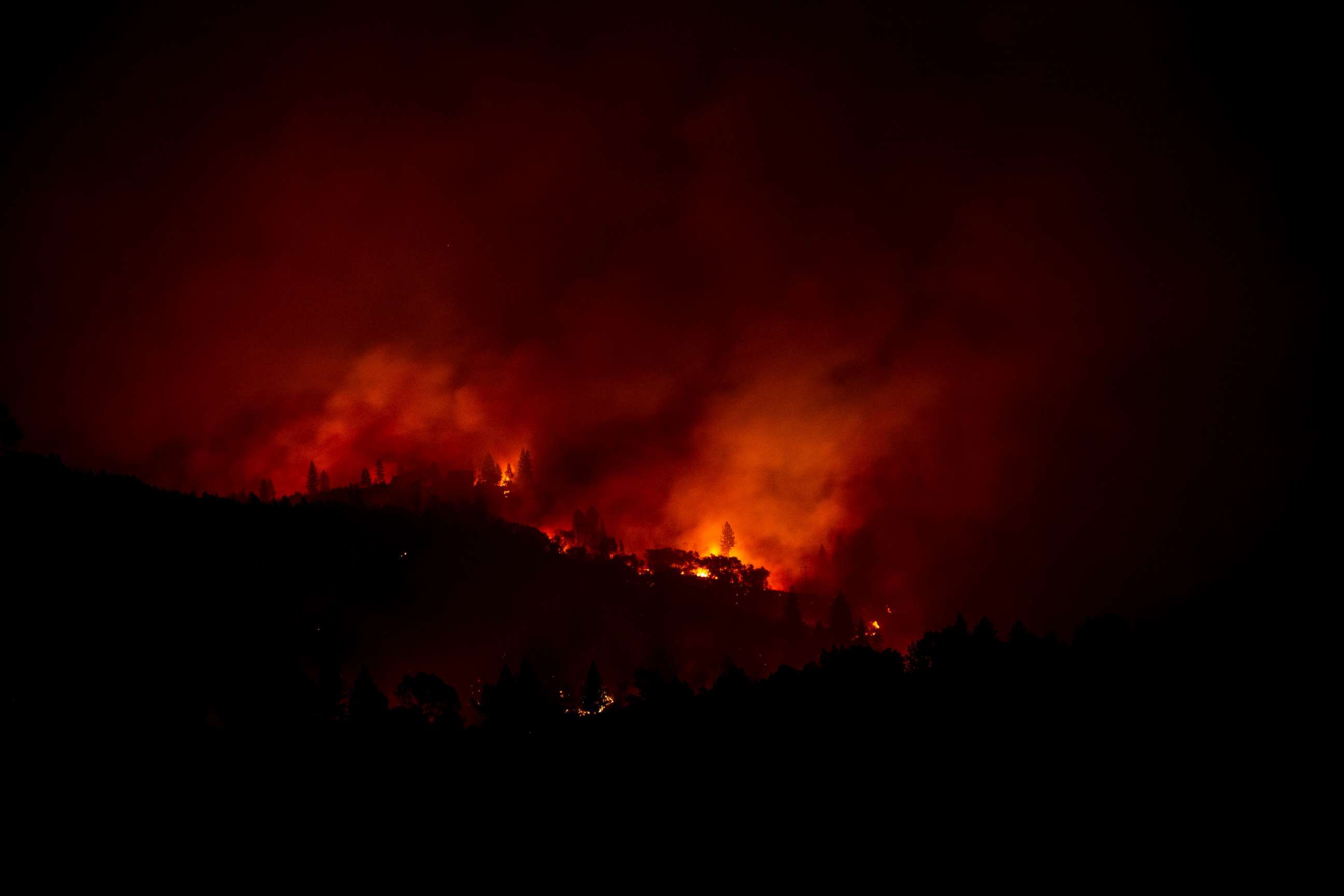 "There is no reason for these massive, deadly and costly forest fires in California except that forest management is so poor. Billions of dollars are given each year, with so many lives lost, all because of gross mismanagement of the forests. Remedy now, or no more Fed payments!" Trump tweeted on Saturday.
When asked about the president's tweets, Evan Westrup, the governor's press secretary, told ABC News on Sunday: "Our focus is on the Californians impacted by these fires and the first responders and firefighters working around the clock to save lives and property — not on the President's inane and uninformed tweets."
In August, wildfires in California broke records after the Mendocino Complex Fire became the largest in the state's recorded history.