Dozens injured in NYC bus collision: FDNY
None of the injuries are life-threatening, according to the FDNY.
Dozens of people were injured following a bus collision in New York City on Thursday night, the FDNY said.
The FDNY said it received a call just before 7 p.m. ET for a "major vehicle accident" on First Avenue and 23rd Street in Manhattan, where a double-decker tour bus and an MTA bus collided.
According to Deputy Chief Paul Hopper from EMS Division 1, 36 people were hospitalized, while 35 were treated at the scene. None of the injuries had been deemed life-threatening, Hopper said.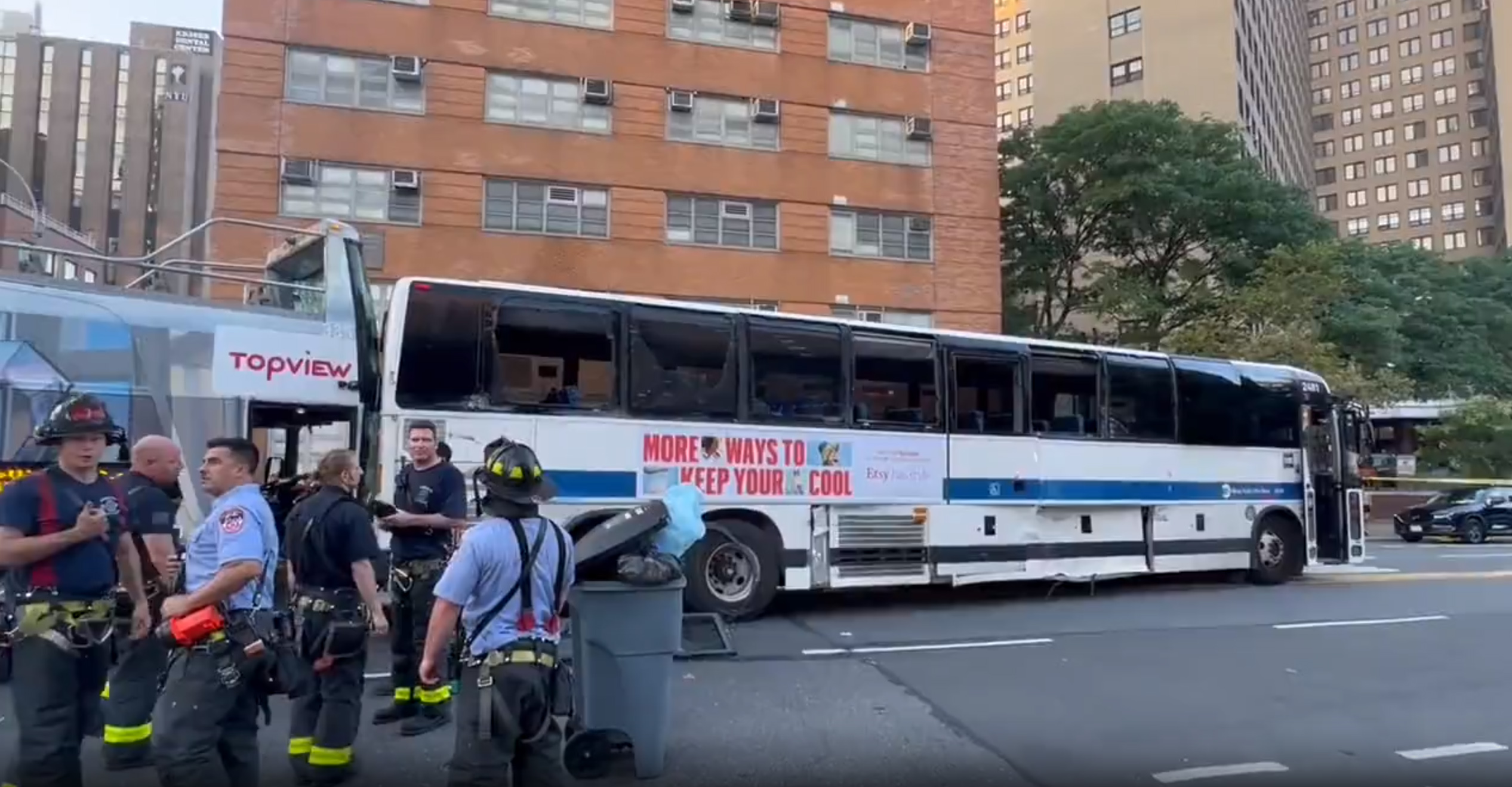 Both buses appeared to be "fully occupied" at the time of the crash, with many injuries being "cuts, bruises, scrapes, some suspected fractures, and some head and neck injuries, as well," according to Hopper.
The tour bus driver was transported to the hospital for evaluation, and officials said he didn't have the most serious injury of those who have been treated.
FDNY Deputy Chief Kevin Murphy said first responders on the scene "quickly put up some ladders and used some ropes to lower some of the injured people down" due to an egress being damaged.
Officials declined to comment when asked to elaborate on what may have caused the crash.
This is a developing story. Please check back for updates.