Two employees from a small business near Philadelphia recently transformed their cubicle into a cozy Christmas cabin that blew their co-workers away and won them first place in their office's decorating contest.
The exterior of the Christmas cubicle inside Hope 4 Healing, Inc.'s office in Willow Brook, Pennsylvania, features carpet rolls stacked like logs and a cardboard roof. The "cabin" has white cotton artificial snow, green pine garlands,a dancing frosty the snowman and an "endless" fireplace inside.
Hope 4 Healing employee Jonathan Doman told ABC News that he went to work on the cabin this past weekend when no one was in the office to surprise everyone Monday.
He said that he's "the only guy in the office" and that he was motivated to win the decorating competition after "one of the girls said to me, 'You don't even have a chance of winning!'"
Doman said he wanted to go all out, so he went over to D'Agostino Carpets where he told his friends, he wanted "to build a log cabin out of my cubicle," and he needed "all the carpet rolls you have."
"They said to me, 'You're crazy!' but they accommodated me, so I went back to the office on a Saturday afternoon and really late Sunday night and just did it," he said, adding that his cubicle mate Justine Greenleaf added the finishing touches Monday morning.
The ladies of the office were "blown away" when they came in, and the co-worker who doubted Dorman told him, "I concede!" Doman said.
Three judges from other businesses in the plaza came in during the holiday party that day and deemed Doman and Greenleaf the winners. Both received a $100 gift card.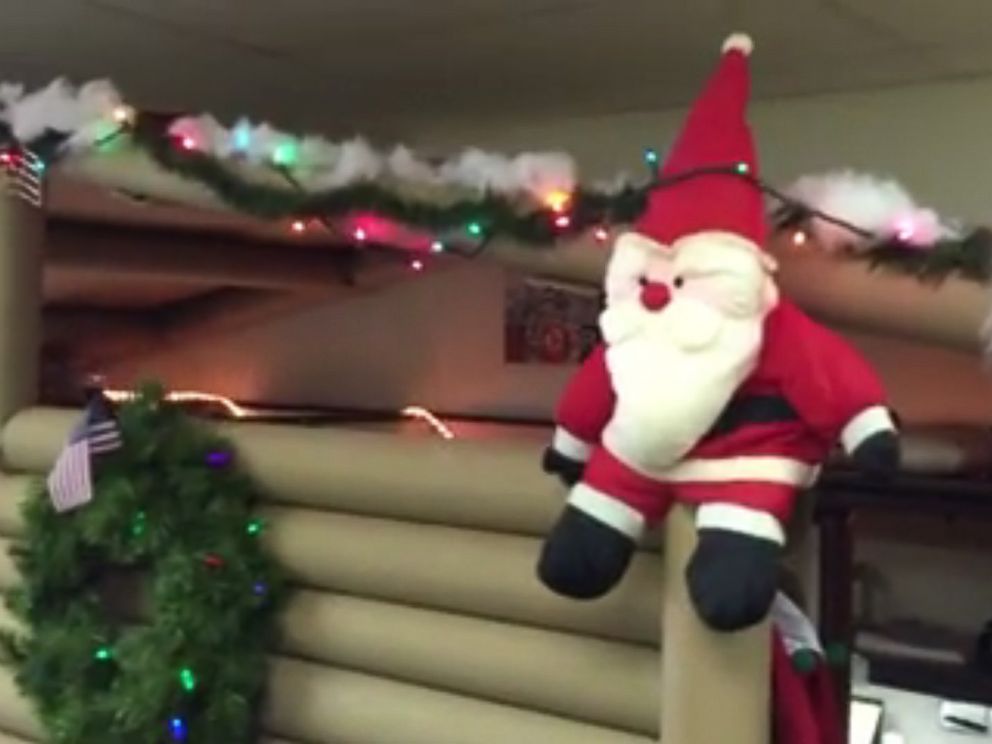 "I just really did this because I wanted people to be happy and to spread cheer," Doman said.
Hope 4 Healing, Inc. is a lymphedema and mastectomy medical supply company co-owned by Doman's wife Gretchen Reilly-Doman and her business partner Terri Nessler.