A court case against a South Carolina police department and county over their handling of an officer who allegedly sexually assaulted domestic violence victims will carry on to trial, a judge ruled this week.
Troy Allen Large, a former police officer in Horry County, South Carolina, faced 11 counts of criminal sexual conduct and misconduct in office before he died earlier this year.
The alleged misconduct included demanding sex from crime victims whose cases he was investigating, arranging for an underage heroin addict to get drugs before demanding she perform sex acts and forcing women to be filmed participating in nude "catfights," according to court documents. The court documents detail the accounts of four unnamed women, identified as Jane Does 1, 2, 3, and 4.
Local reports cited depositions that Large took before his death wherein he reportedly admitted to suggesting some of the women participate in "catfight videos" for money, but he denied the claims of sexual assault.
Now five of his former supervisors, police department, and Horry County officials are facing claims from two of the victims, Jane Does 3 and 4, for allegedly failing to prevent years of egregious abuse. Large died in January, 16 months after he was indicted.
On Monday, a judge rejected a motion for summary judgment from the defendants and decided the case would move forward with a trial against the Horry County Police Department and Horry County. A request for summary judgment by attorneys for the five individual officers has not been ruled on, and Jane Does 1 and 2 had previously settled their claims on undisclosed terms.
The Horry County Police Department and Horry County Government declined to comment for this story, citing a "policy not to offer commentary on substantive matters related to pending litigation," but in court documents, they have denied wrongdoing.
A history of alleged sexual abuse
The harrowing accounts of Large's alleged abuse against the four women are detailed in the motion for a summary judgment and the victims' response to that motion.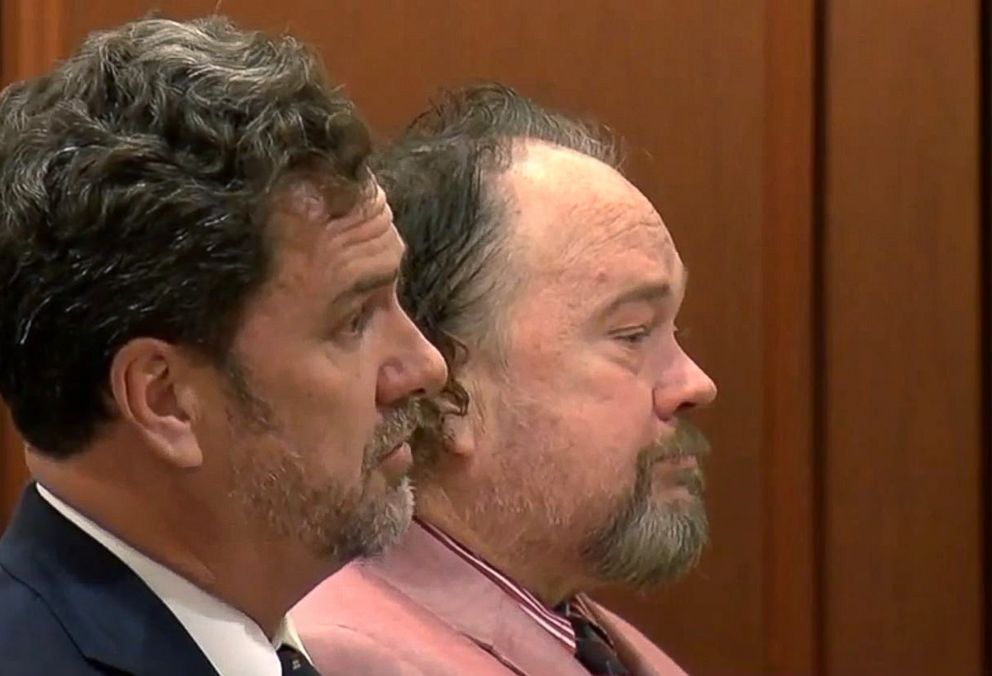 According to those documents, Jane Doe 1 first came into contact with Large after she called the police department in December 2013 to report that she was a victim ofsexual assault and he was assigned her case.
"Over the course of the next six months, Detective Large engaged in a course of coercive behavior, unwanted sexual advances, and sexual assault. On one occasion, Jane Doe-1 was sexually assaulted by Detective Large inside of his Horry County issued police vehicle en route home from a court hearing," the court response states.
Jane Doe 2 was also introduced to Large when he was assigned to investigate a domestic violence case in which she was the victim in May 2015, court documents show.
"Jane Doe-2 alleged that while Detective Large was supposedly investigating her case, he offered to pay her to let him watch her fight other women and frequently offered to pay her to perform oral sex. She also reported that Detective Large repeatedly told her that he wanted to watch her perform oral sex on other law enforcement officers," the response to the motion for summary judgment states.
Jane Doe 3 appears to have known Large the longest, as he was first assigned to investigate a case in which she was a victim of domestic assault in 1998, according to court documents. The motion states that "although Detective Large was inappropriately flirty during this time-period, she had no major concerns about her contact with the detective."
She didn't come into contact with Large again until January 2015, when she was pursuing a private investigator's license and her mother arranged to have Large help Jane Doe 3 with the course's required supervision hours, according to court records. Later that same month, Jane Doe 3 was the victim of another domestic altercation with her then-husband, the response states, and Large helped her get back the gun that her husband had used to threaten her and her family in the incident.
The response states that Jane Doe 3 testified "that between January of 2015 and December of 2015, she was assaulted by Detective Large on over 50 total occasions which included multiple instances of sexual assault."
"The pattern of abuse also involved coercing the Plaintiff to participate in a nude, sexual fetish 'catfight' video with another female victim of domestic abuse within the home of a law enforcement officer in North Carolina," the response states, adding that Jane Doe 3 said "she felt incapable of leaving due to the presence of armed law enforcement officers at this fight."
Jane Doe 3 testified that "her encounters with Detective Large were not consensual and that she was personally repulsed by Detective Large, but felt forced to engage in these activities as a result of his position of authority."
The fourth victim whose account is detailed in the court documents was reportedly under 21 and "actively addicted to heroin" when she came into contact with Large. According to the response, Large called Jane Doe 4 and "made it clear that he had accessed the police database, and discussed her prior arrests and reported history of childhood sexual abuse which had previously been investigated by the Horry County Police Department."
The response details repeated visits that Large made to the home of Jane Doe 4's mother, where the young woman was living, which included trips to her bedroom.
"Jane Doe-4 testified that Detective Large noticed her heroin needles on a bookshelf. He then placed his service weapon directly next to the heroin needles and forced her to submit to oral sex," the response states. "In the months that followed, Detective Large regularly contacted Jane Doe-4 about participating in fights with other women; touched her inappropriately on multiple occasions; and took her to purchase heroin which she carried in his police vehicle."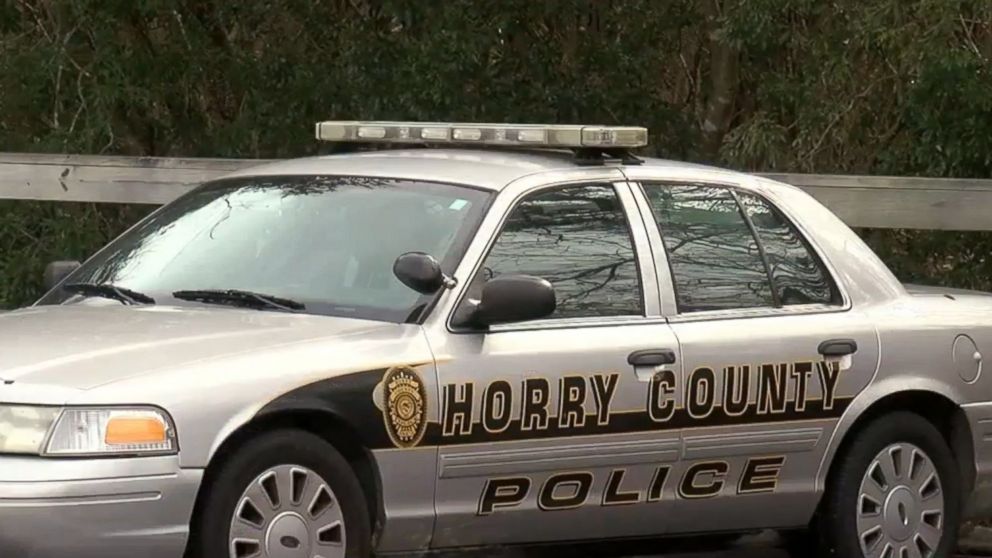 Allegations of failed investigations
There are multiple instances listed in the motion for summary judgment and response that suggest that the police department was made aware of concerns or had concerns about Large themselves, but those concerns appear to have been dismissed until 2015.
The response states that in March 2014, "an 'in-house,' off-the-books" investigation into Large's conduct was started by two of the defendants, Captain Dale Buchanan and Lieutenant Chip Squires, "based on reports that Detective Large was romantically involved with Jane Doe-1, a victim of a sexual assault whose case had previously been closed by Detective Large."
Buchanan and Squires were tipped off about the potential romantic relationship by a drug enforcement officer who heard from an informant that Large had been repeatedly spotted at the residence of Jane Doe 1, which was being actively investigated as a drug manufacturing location, the response states.
"The only reasonable conclusion that could be drawn from this information was that Detective Large was either a drug dealer himself, or that Detective Large was involved in an improper interpersonal/sexual relationship with a former crime victim from one of his cases who also happened to be a drug dealer. As set forth below, the latter turned out to be true," the response states.
But the officers' investigation did not include questioning Large, Jane Doe 1, or anyone else connected to the case, according to court documents. Instead, the investigating officers ordered another lieutenant to place a GPS monitoring device on Large's vehicle, according to court documents. No further action from this incident was reported in the response, even after Buchanan told former Horry County Deputy Chief Scott Rutherford and Chief of Police Saundra Rhodes, who are also listed as defendants, about the use of the GPS device.
"When asked about the botched investigation, an investigation which could have prevented the sexual assault upon Jane Doe-3, Jane Doe-4, and a multitude of other women from taking place, Defendant Rutherford testified that a romantic relationship between an officer and a victim the officer has been assigned to investigate is not only impermissible conduct, it could be considered criminal. When asked if this report was considered a warning sign of potential abuses of power by Detective Large, Defendant Rutherford conceded that there should have been some follow-up investigation," the response states.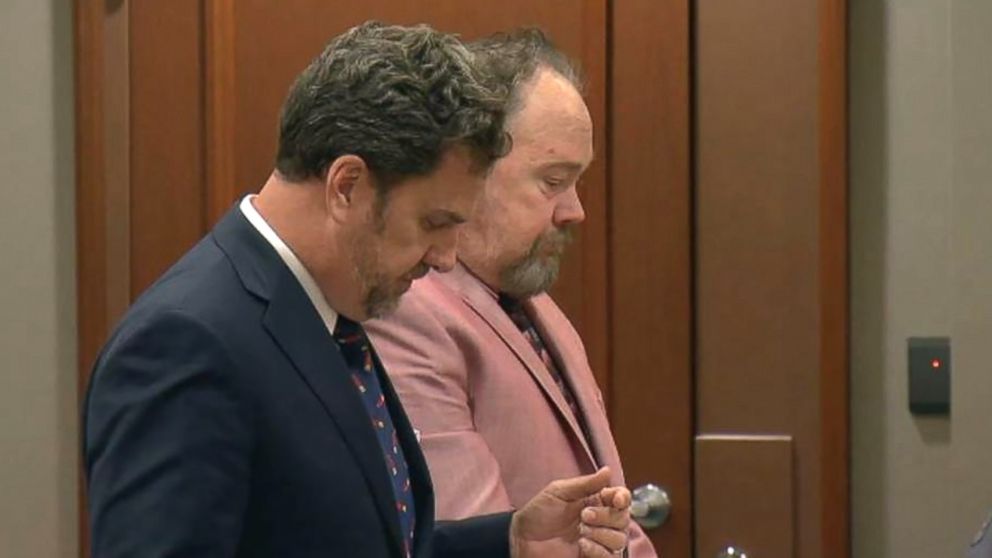 The complaint was referred to the police department's internal affairs division, which, according to the court document, said they found the concerns unfounded.
Buchanan said in an affidavit that he "was not privy to any of the ... investigations into Allen Large." And in his affidavit, Rutherford said that it was his understanding that "any connection [Jane Doe 3] had with Allen Large was through his personal life" since she had no active case with the police department. He also said that he had "the utmost confidence" in the internal affairs investigator "and had no reason to question these findings."
Eventually, in 2016, Large faced one charge of misconduct in office based upon his interactions with Jane Doe 1.
In May 2015, Jane Doe 2 reported that Large "offered to pay her to let him watch her fight other women and frequently offered to pay her to perform oral sex," the response states. That led to an internal affairs investigation in July 2015, which eventually led to his termination and indictment.
During the July 2015 investigation into Large's actions, it was discovered during a data search of his police-issued cell phone that Large "engaged in inappropriate contact with Plaintiff Jane Doe-3 during the course and scope of his employment," according to court records.
Over the course of Large's months-long interactions with Jane Doe 4, a start date for which was not disclosed, Jane Doe 4's mother became concerned about the officer's meetings with her daughter because "Large had been picking up her daughter and bringing her home high on drugs." According to the response, the mother called the Horry County Police Department, demanding to speak to Large's supervisor, and told them as much.
"Detective Large's supervisor then took her name and informed her that he would 'look into it,'" though the response states that the mother does not remember the name of the supervisor, and said that she never received a response from anyone at the police department.
Where the case stands now
A district court judge issued two nearly identical orders pertaining to whether a summary judgment could be issued against the police department and Horry County in the cases of both Jane Doe 3 and Jane Doe 4.
In both orders, the district court judge said that the case should proceed, stating that Jane Doe 3 and Jane Doe 4 showed "there are genuine factual issues" about the alleged "negligent supervision" by the police department and the county.
That said, the judge also partly agreed with the defendants, who argued that they "cannot be held vicariously liable for the intentional tortious conduct and alleged criminal activity of Detective Large."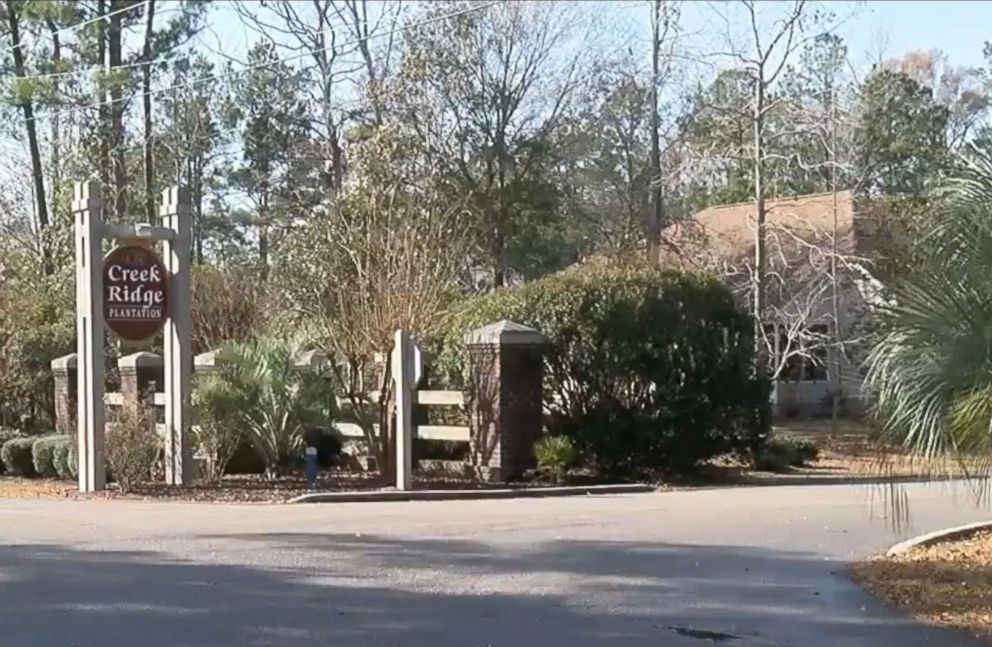 The judge's decision on the motion for a summary judgment pertaining to the individual officers is outstanding.
According to a March 2017 report from local news station WMBF, the South Carolina Insurance Reserve Fund paid Jane Doe 1 approximately $182,500.
The settlement for Jane Doe 2 was reportedly $185,000, according to an October 2017 WMBF report, which cited a receipt from the Office of the Treasurer of South Carolina.
It remains unclear if either of those settlements included a denial of wrongdoing.
WMBF also reported that a total of six lawsuits -- including from additional women, identified as Jane Does 5 and 6 -- have been filed against either Large or the police department.