— -- Jack Carder, a 5-year-old boy from Columbus, Ohio, threw the ceremonial first pitch at Columbus Clippers minor league baseball game Tuesday while wearing a 3-D-printed prosthetic hand that resembles one worn by the movie character Iron Man.
Jack was born with only a thumb and no fingers on his right hand, ABC News affiliate WSYX-ABC 6 in Columbus reported, adding that his mother, Laura Carder, managed to procure the fun, prosthetic hand from a group of New York state students.
Jack loves superheros and his hand hasn't stopped him from doing anything, Laura Carder told WSYX-ABC 6.
"He's just an amazing little boy," Laura Carder told the station. "He loves sports, he plays T-ball, he plays soccer."
The hand was given to Jack by a group of 13 Siena College students from Albany, New York, who are part of non-profit group e-NABLE'S Siena chapter, said Joseph Fairley, one of the students.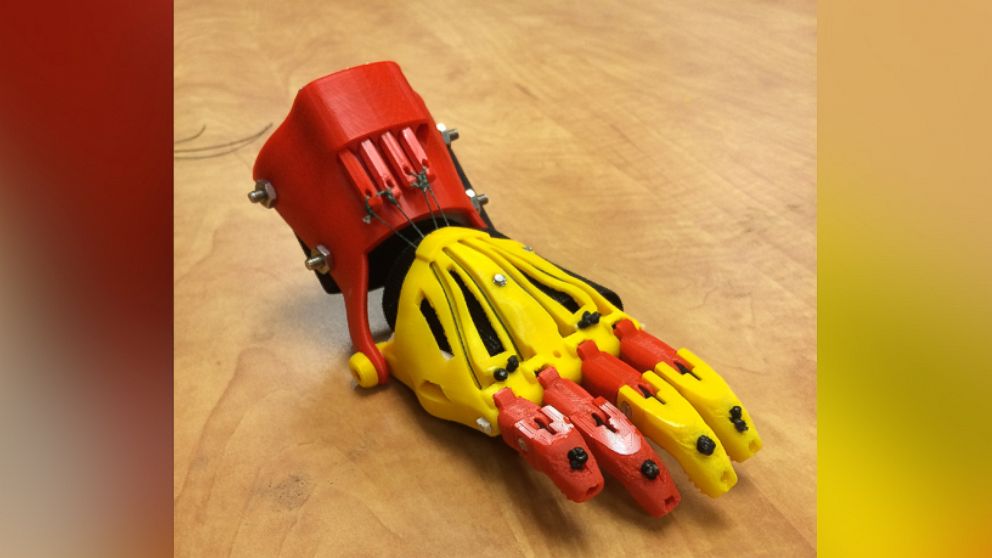 The Siena students who made Jack's Iron Man hand came out to Columbus and visited Jack at his daycare facility on Tuesday, where he received and tried out his new prosthetic -- complete with a glow-in-the-dark laser -- in front of his classmates and parents, Fairley said.
The students gave the arm to Jack for free, and they spent 20 hours a week for a whole month to design and 3-D print the hand, Fairley added, saying they spent less than $50 to make the hand.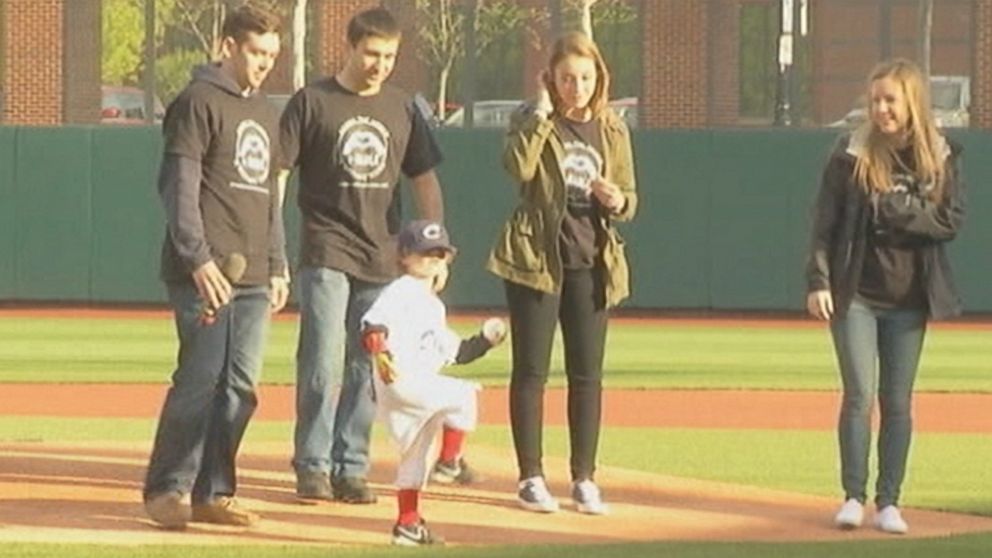 Later that day, Jack went to a minor league game, donning a mini-sized Columbus Clippers uniform, and he threw the first ceremonial pitch while wearing his Iron Man hand.
ABC News was not immediately able to reach Laura Carder for additional comment.