— -- The oldest time capsule discovered in the country that dates back to 1795 was opened Tuesday in Boston as history buffs waited to get a glimpse of items from the nation's infancy.
Pamela Hatchfield, head of objects conservation at Museum of Fine Arts, Boston, first removed the lid then inspected a newspaper, after loosening the screws beforehand for about four or five hours, she said.
"This is clearly a newspaper and it's really packed in there," Hatchfield said, wearing gloves and a white coat and using tools including a porcupine quill and a dentist's probe.
She also found 24 coins in various denominations dating from the 1650s to the 1850s, when the capsule was opened then resealed. The folded newspapers appeared to be in very good condition but it was not possible to tell the dates or what news was being reported.
A silver plate at the bottom contained information about the laying of the cornerstone box, which was done by then Gov. Samuel Adams assisted by Paul Revere. American Revolution patriot Revere and Adams originally placed the relic under a cornerstone of the Boston Statehouse in 1795.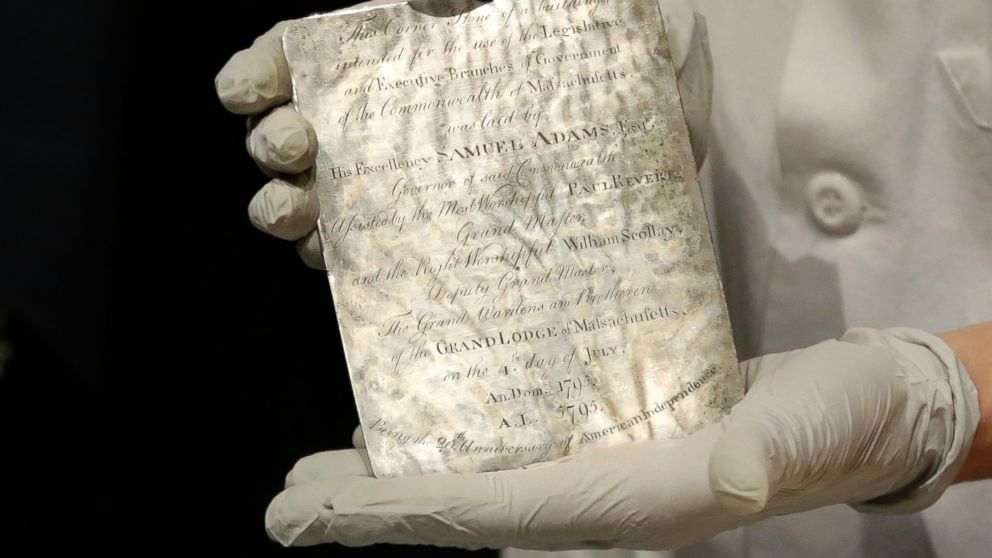 The time capsule was removed from the Massachusetts State House cornerstone Dec. 11, along with miscellaneous coins. The time capsule, which was X-rayed at the MFA Dec. 14, weighs 10 pounds and measures 5.5 inches by 7.5 inches by 1.5 inches, officials said.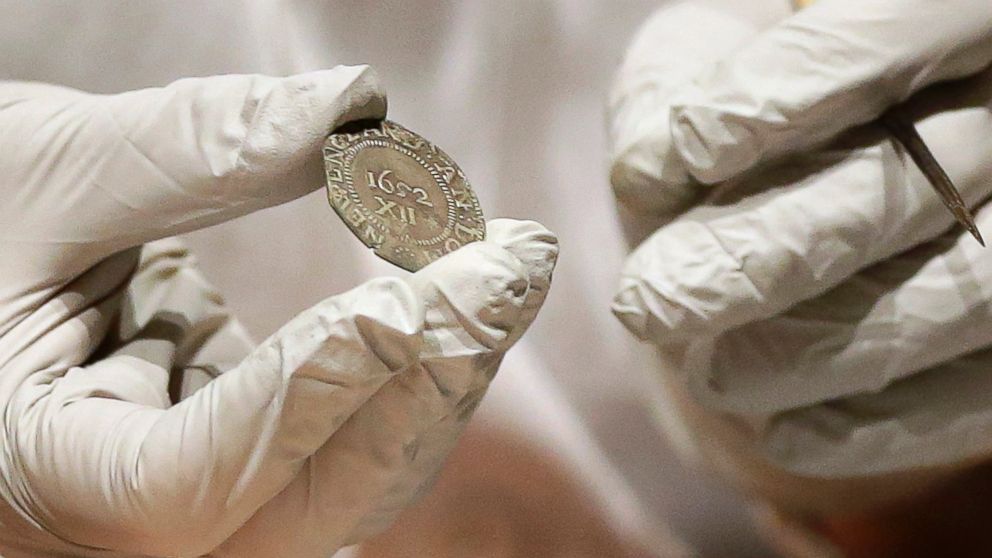 Museum and state officials removed its contents for the first time since 1855, when its contents were documented and cleaned, officials said. Additional materials were added then to the time capsule, which was placed in brass and plastered into the underside of the granite cornerstone.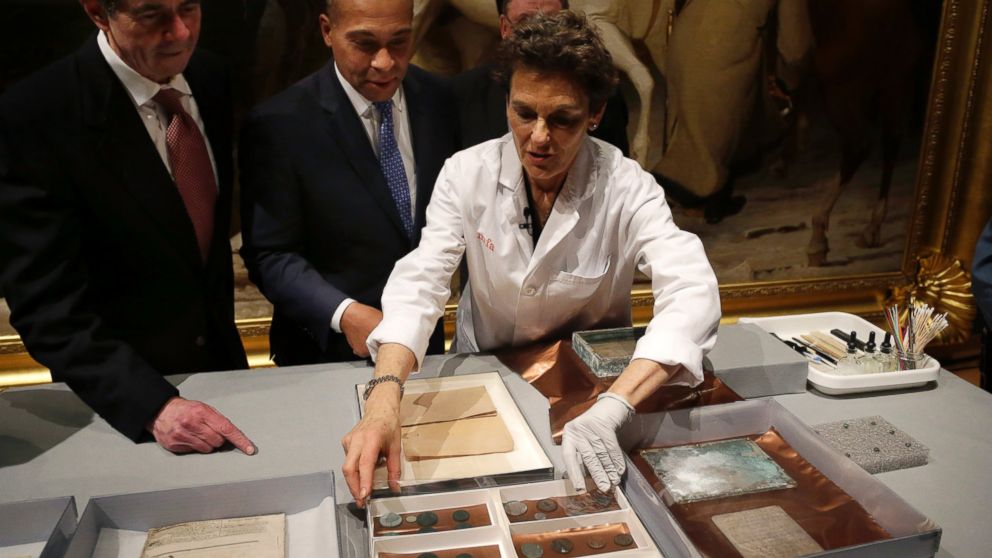 "X-rays revealed what is believed to be a collection of silver and copper coins (dating from 1652 and 1855); an engraved silver plate; a copper medal depicting George Washington; newspapers; the seal of the Commonwealth; cards; and a title page from the Massachusetts Colony Records," the MFA said in a statement last month. "These objects were described in the 1855 account of the reburying ceremony."