Parents, investigators recall long quest for answers after Jacob Wetterling's 1989 abduction
A new "20/20" examines the chilling case that remained unsolved until 2016.
Nearly 34 years ago, the abduction of an 11-year-old boy from a dark road in rural Minnesota terrified the community and went on to become one of the biggest mysteries in the state's history.
Jacob Wetterling was kidnapped at gunpoint a half-mile from his St. Joseph home just after 9 p.m. on Oct. 22, 1989. He was never seen alive again.
The chilling case, which remained unsolved until 2016, is the focus of a new "20/20" airing Friday, Oct. 13 at 9 p.m. ET. It features interviews with investigators, one of the boys who witnessed the abduction, and details from Jacob's parents, Patty and Jerry Wetterling, about their long quest for answers in their son's disappearance.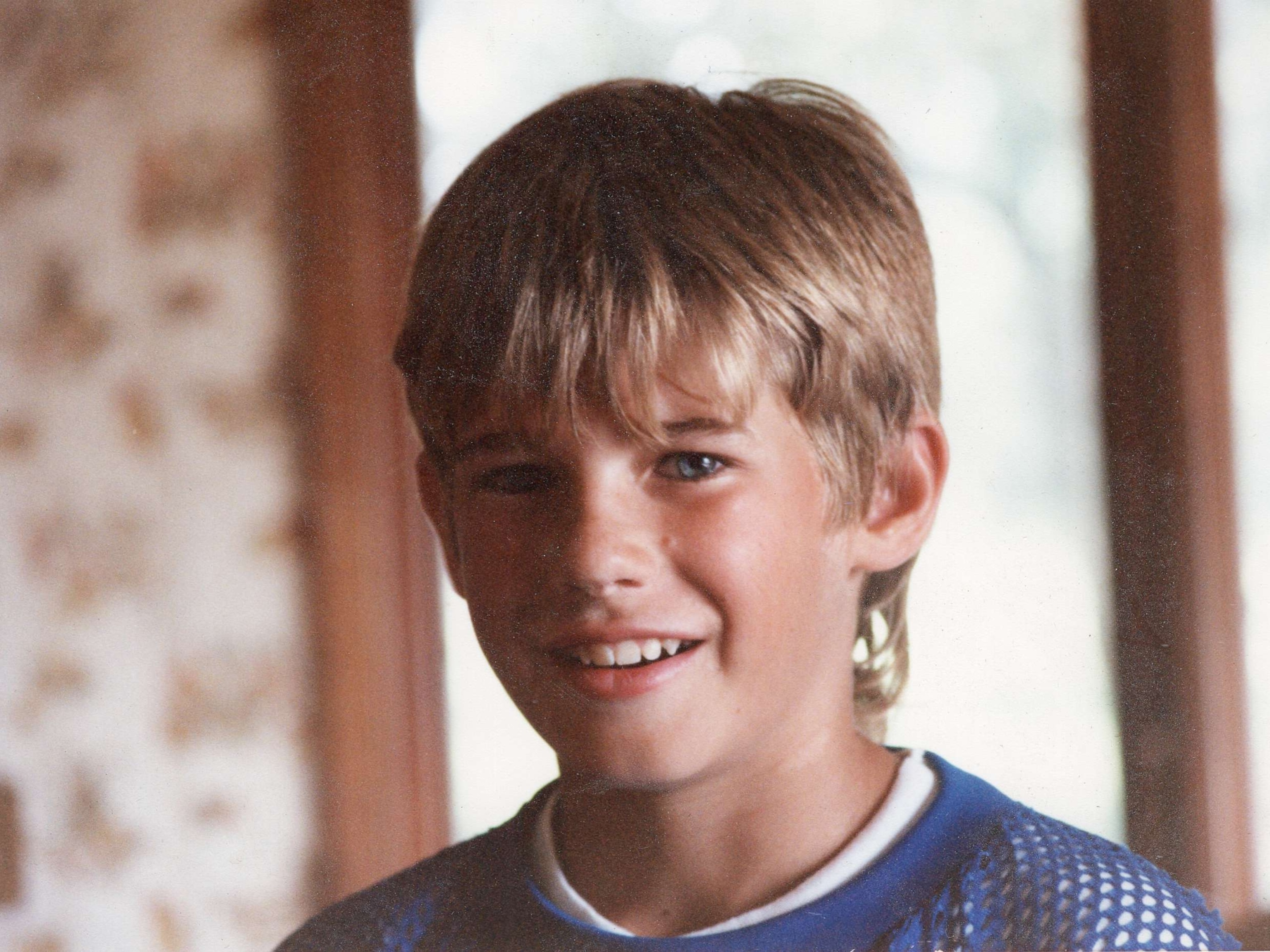 On the night he was kidnapped, Jacob was riding his bike with his 10-year-old brother Trevor, and his best friend Aaron Larson to the Wetterling residence from a nearby convenience store. The three boys had gone to rent a video and buy some candy.
A masked man suddenly approached them, ordered them to turn off their flashlights, and lay face down in a ditch, according to police.
"I still remember my first reaction was, I think I let out a laugh almost, because I thought this must be a joke," Larson told ABC News. "It became real pretty quick."
The man took Jacob and told Larson and Trevor Wetterling to run away and not look back or else he would shoot them. He then kidnapped Jacob.
The boys ran home, where Rochelle Curtis, the Wetterling's neighbor, was babysitting Trevor and Jacob's 8-year-old sister. Curtis' father came over and called Jacob's parents, who were at a dinner party, to alert them to the situation and then dialed 911.
"Who would take a child?" Patty recalls thinking about during the 20-minute drive home. "That's all I kept -- who would do this?"
"We had no idea what we were walking into," Patty said.
Police launched an investigation and began looking for clues at the abduction site. They found tire tracks on a long driveway adjacent to the road, along with adult and child-sized footprints. With the community and parents on edge, the hunt for Jacob Wetterling quickly became one of the biggest search missions in Minnesota history.
"It was massive. There were resources I didn't know about. Ham radio operators. There's a small pilot's association, and they were taking up little private planes," Patty said.
Jacob's kidnapping quickly made national news. The idea that Jacob Wetterling was taken while doing something as innocently as riding his bicycle back home seemed to shake the community -- and the nation -- to its core, leading police to stop at nothing to find him.
Shortly after Jacob's abduction, investigators in the Wetterling case learned of an incident that occurred over nine months earlier. In January 1989, 12-year-old Jared Scheierl was abducted by a man while walking home from a café in Cold Spring, Minnesota. The man put Jared in the backseat of his car, drove him to a remote location, and sexually assaulted him.
When the assailant dropped him off, Jared said he told him to run and not look back or he would shoot -- similar to the statements the masked man made to Trevor and Aaron on the night Jacob was abducted.
Since Jared survived the attack, he was able to meet with police and give them detailed descriptions of the suspect's car, clothing, and voice.
A composite sketch of the suspect was drawn and released after authorities noticed the similarities between Jared and Jacob's abduction -- the abductor was a man in his forties or fifties, had a deep raspy voice, and said he had a gun.
But as years began to pass with no answers about Jacob, the community feared they would never learn what happened.
Investigators looked into Dan Rassier, the neighbor whose driveway was near Jacob's abduction site and where authorities had found those tire tracks and shoe prints. Rassier had told police he had seen a car quickly turn around in his driveway that night and was convinced the vehicle was involved in the kidnapping. However, 14 years later, a man would come forward claiming to be the driver of that vehicle. Police would then turn their focus onto Rassier.
Rassier denied any involvement and a search of his property turned up empty. He was eventually cleared as a person of interest when the case was finally solved in 2016.
More than two decades after Jacob's kidnapping, blogger Joy Baker discovered an article from 1987 detailing five incidents involving boys followed or assaulted by an unknown male in the nearby town of Paynesville, Minnesota, which were being investigated by local police.
Baker shared her research with Jared Scheierl, who believed his case sounded similar to the Paynesville cases. He, the Wetterlings, and Baker all thought the same man could be behind the Paynesville assaults, Jared's abduction, and Jacob's kidnapping, as authorities first suspected in 1990.
In 2014, the FBI's Child Abduction Rapid Deployment team did a cold case review of the entire Wetterling investigation and began taking a closer look at a longtime person of interest, Paynesville resident Danny Heinrich.
"He was just a name that we heard at the very beginning, and he was probably one of those five to seven that they couldn't clear just because his name kept coming up," Patty said.
Heinrich was questioned by the FBI shortly after Jacob's disappearance and his shoes, car tires, and hair samples were collected, but he was not charged with a crime. The shoes and tires visually matched the tire tracks and footprints impressions found at the abduction site – but because they lacked specific characteristics, investigators couldn't say they were an exact match.
During the FBI's review, investigators also took a look at Jared's assault based on the similarities between his incident and Jacob's. Advances in DNA testing provided them with a break in the case after they determined that unknown male DNA discovered on Jared's clothing in 2012 was a match to hairs belonging to Heinrich that had been stored as evidence. Heinrich was never charged with Jared's abduction and assault because the statute of limitations had run out by the time the DNA link was discovered.
Investigators sought a search warrant for Heinrich's residence, where he now lived in Annandale, Minnesota. In that search warrant, law enforcement alleged Heinrich's involvement in eight Paynesville incidents.
During the search, investigators found child pornography in Heinrich's home, leading to his arrest on federal charges in October 2015. Authorities also announced that Heinrich was a person of interest in Jacob's abduction.
Nearly a year after his arrest, Heinrich agreed to a plea deal and led authorities to farmland near Paynesville where he had buried Jacob's remains. Heinrich confessed to abducting, assaulting, killing, and later burying Jacob. While driving out that night, Heinrich said he had noticed the three boys riding to the store so he decided to pull into the Rassier driveway and wait for them.
As part of the plea agreement, Heinrich pleaded guilty to one count of child pornography and was sentenced to 20 years in prison. He also agreed to testify about the details of his crimes against Jacob and admitted in court to Jared's abduction and assault.
In exchange, prosecutors agreed not to charge Heinrich with Jacob's murder. Heinrich wasn't charged in the eight Paynesville incidents, as the statute of limitations had run out and there was a lack of evidence. Heinrich denied any involvement in those cases to the police.