A South Florida pride parade marcher is dead and another injured after they were struck by a truck driven by another parade goer Saturday evening.
The incident, which authorities say is looking like an accident, took place at the Stonewall Pride Parade & Street Festival in Wilton Manors, just north of Fort Lauderdale, just as the festivities were starting.
The Ft. Lauderdale Police Department revealed Sunday that the driver of the truck was a 77-year-old man who was participating in the parade. The unidentified man had "ailments that prevented him from walking in the duration of the parade and was selected to drive as the lead vehicle," the police said in a statement.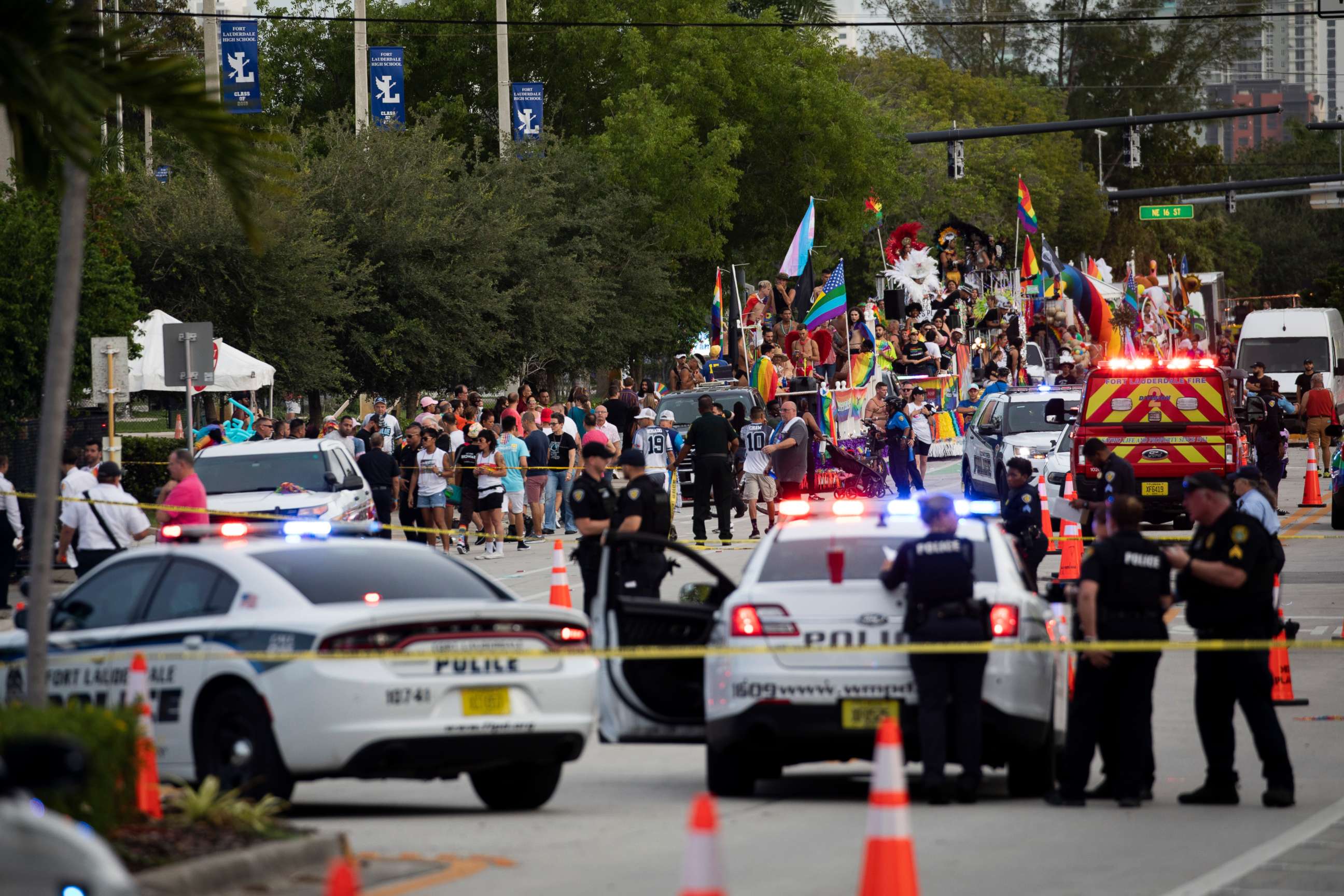 While the driver was waiting for the parade to start, the vehicle accelerated unexpectedly and struck the two unidentified people, the police said. The truck hit a nearby gate and came to a stop.
Both victims were taken to Broward Health Medical Center, where one was pronounced dead. Officials said the other man was expected to survive.
The driver and the two victims are all members of Fort Lauderdale Gay Men's Chorus, according to investigators. The driver stayed on the scene and has been cooperating with investigators, police said,
A DUI investigation concluded no signs of impairment, according to investigators.
Wilton Manors Vice Mayor Paul Rolli told ABC News that "the early investigation now indicates it looks like it was a tragic accident, but nobody's saying finally what it is."
He stressed that the incident is still under investigation by the Ft. Lauderdale Police.
"Nobody's making any final determination because there's not enough information, but it doesn't really look like it was intentional, from the circumstances," Rolli said. "These things need to be investigated."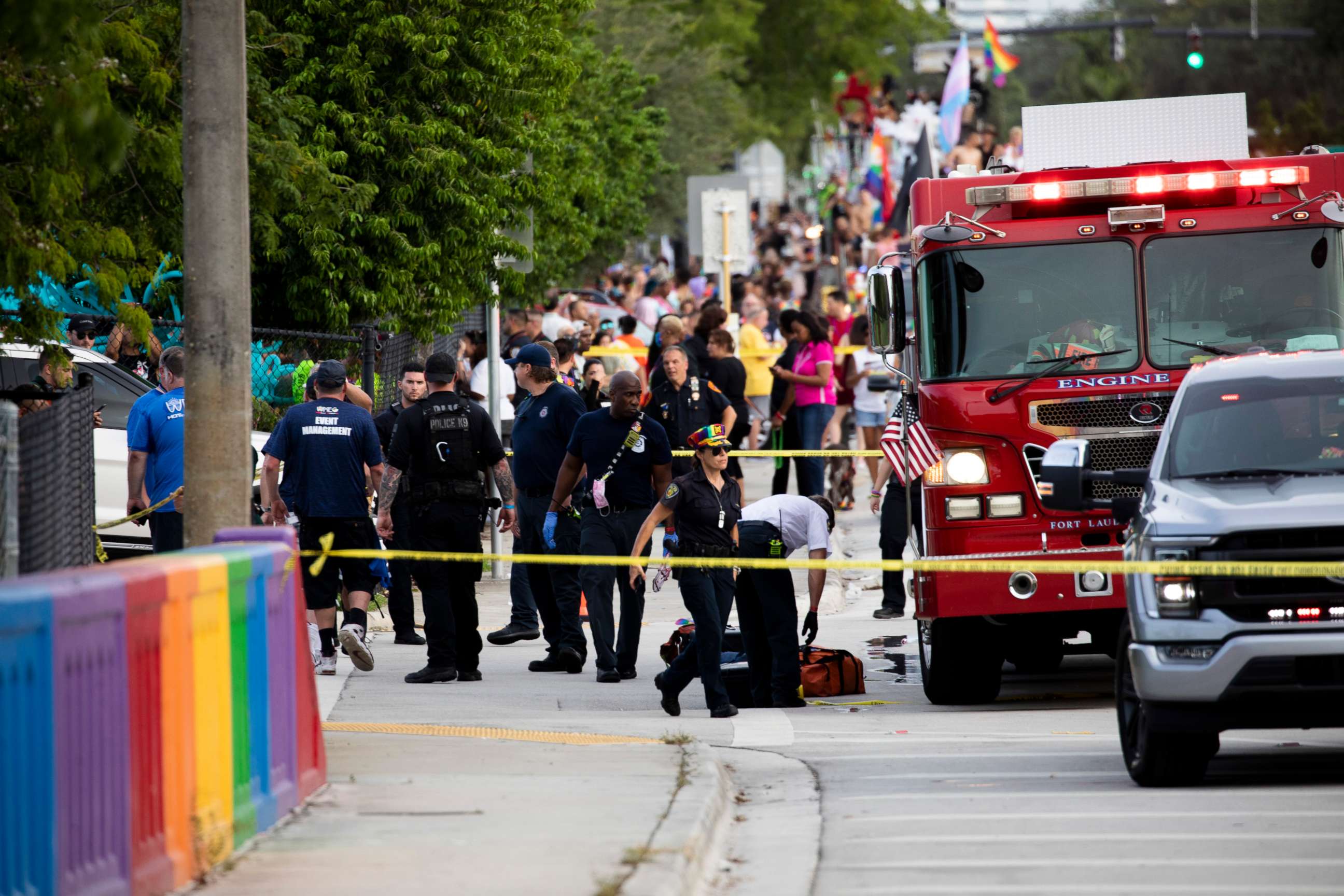 The vehicle also narrowly missed hitting a convertible that Rep. Debbie Wasserman Schultz, D-Fla., was riding in, WPLG reported.
"I am deeply shaken and devastated that a life was lost and others seriously injured at tonight's @WiltonManorsCty Stonewall #Pride Parade. My staff, volunteers and I are thankfully safe," she wrote on Twitter.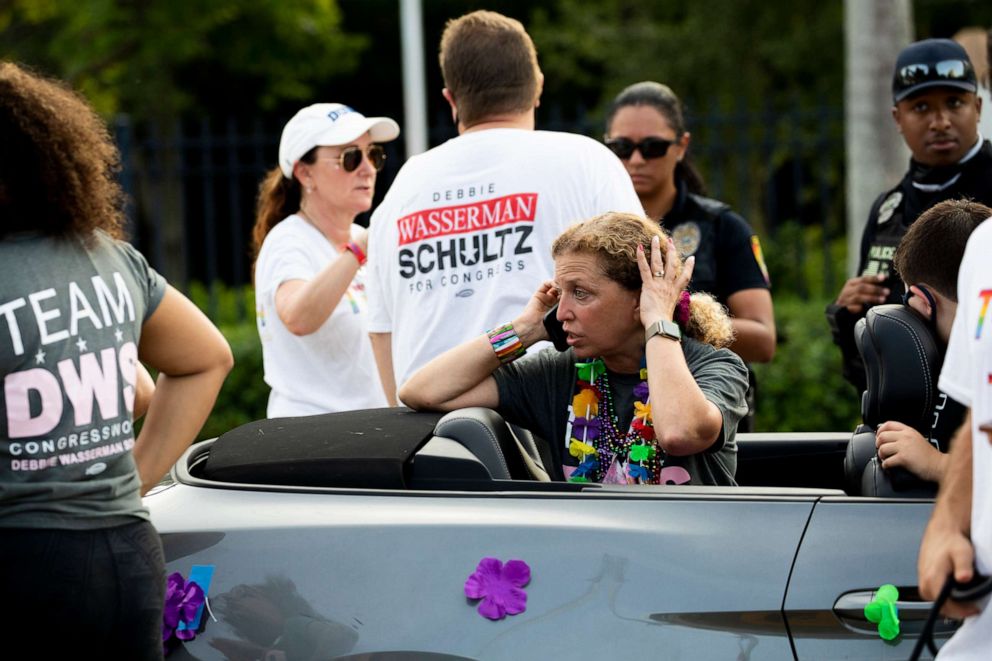 An emotional Wasserman Schultz, who has represented the 23rd Congressional District since 2013, could be seen making calls and being consoled by staffers afterward.
"We're praying for the victims and their loved ones as law enforcement investigates, and I am providing them with whatever assistance I can," Wasserman Schultz added. "I am so heartbroken by what took place at this celebration. May the memory of the life lost be for a blessing."
The parade was scheduled to start at 7 p.m., but the incident took place just beforehand. It was canceled after the crash, according to Wilton Manors police, though the festival continued.
ABC News' Jon Haworth, Matt Foster, Will McDuffie, Ben Stein and Victor Oquendo contributed to this report.