— -- At least 14 people were killed in Mississippi, Tennessee and Arkansas as storms and tornadoes hit the South and Midwest late Wednesday.
A total of 24 tornadoes were reported in seven states: Tennessee, Mississippi, Illinois, Indiana, Alabama, Arkansas and Michigan.
Mississippi Gov. Phil Bryant said today there were seven deaths in the state.
Among the dead was a 7-year-old boy in Holly Springs, Mississippi, according to Mayor Kelvin Buck. No further details about the circumstances were immediately available. Another death was also reported in Marshall County, where Holly Springs is located.
Dramatic photos of the storm bearing down on Holly Springs emerged Wednesday night.
The mayor said today there are about 4,000 customers without power in Holly Springs, and it may take days to restore it.
"It's bad, but it could have been a whole lot worse," the Marshall County Sheriff said of the destruction.
Four were killed in Benton County, Mississippi, including a husband and wife, both in their 60s, officials said.
One of the storms hit Bellevue, Mississippi, and damaged 10 to 15 homes. At least seven homes were destroyed, according to Coahoma County Emergency Management. Five injuries were reported there and two additional severe injuries were reported near Shannon Airport, in the Clarksdale, Mississippi area, the department said.
In nearby Como, at least two homes were damaged.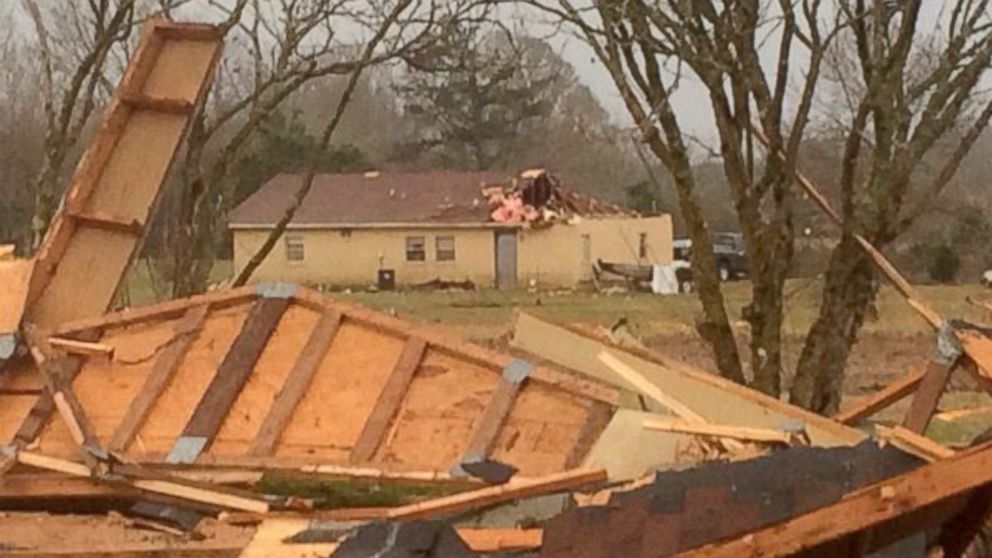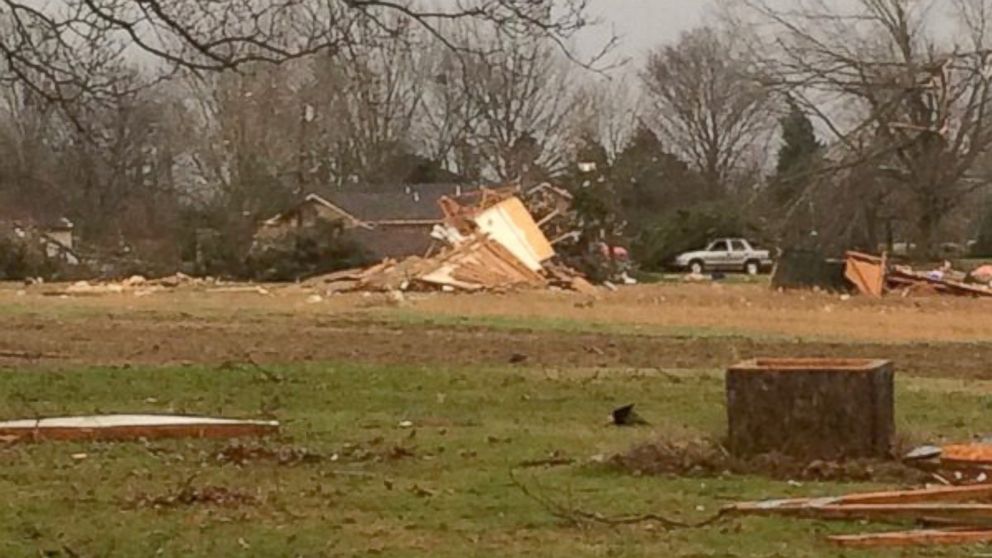 Gov. Bryant said he issued a declaration of disaster. He said Mississippi is in the recovery stage today, as authorities determine how much damage was caused and what federal assistance the state may qualify for.
In Tennessee, the storm killed at least six - two women and four men ranging in age from 19 to 69.
In Perry County, Tennessee, the victims were 70-year-old Antonio Yzaguirre and his wife, 69-year-old Annie, and in Rhea County, Tennessee, a 22-year-old man died, said Tennessee Emergency Management.
In Maury County, a 19-year-old woman and two 22-year-old men died in the storms. No further information was available.
In Atkins, Arkansas, police, fire and rescue officials were dispatched to a residence on an entrapment call. High winds and heavy rain had caused a large tree to uproot and fall onto a house. An 18-year-old woman and an 18-month toddler were inside. The toddler was extricated by emergency personnel and transported to an area hospital. The woman was pronounced dead at the scene.
ABC News' Emily Shapiro contributed to this report.