— -- A man taken into custody in Ohio this morning as a person of interest in the mysterious deaths of a woman and her two daughters has been linked to the murders of another couple, officials said today.
George Brinkman, 45, is a suspect in the killings of 45-year-old Suzanne Taylor and her daughters, 18-year-old Kylie Pifer and 21-year-old Taylor Pifer, whose bodies were found this weekend in a bedroom at their home in North Royalton, Ohio, about 18 miles outside Cleveland, according to the North Royalton Police Department.
A knife was used in the death of one of the women, but there was no visible sign of how the other two were killed, Detective Dave Loeding of the North Royalton Police Department said at a news conference Monday.
Brinkman and Taylor were acquaintances, Loeding told ABC News today.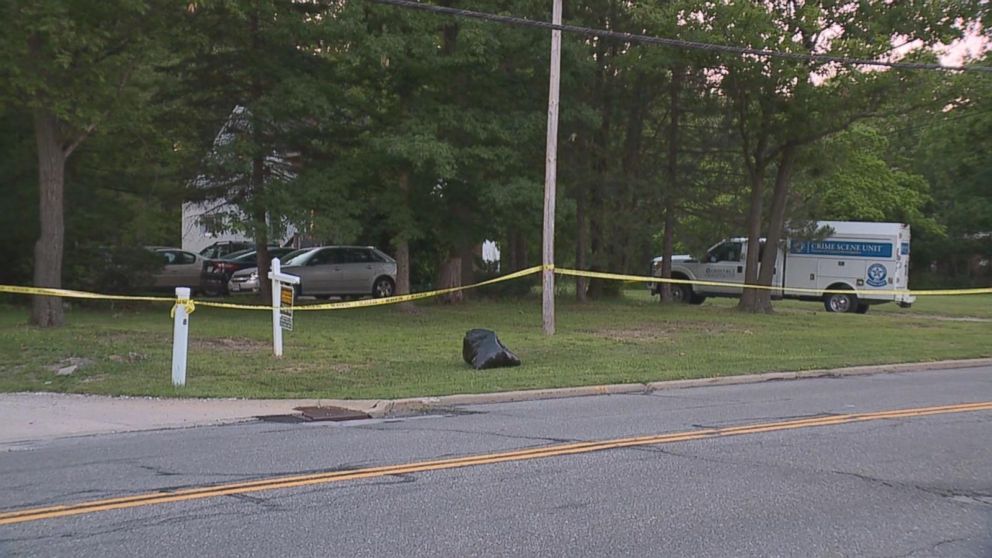 This morning the Stark County Sheriff's Office said Brinkman is a suspect in the murders of a married couple found dead Monday at their home in Lake Township, about 45 miles south of North Royalton.
The Lake Township victims, Rogell Eugene John II, 71, and Roberta Ray John, 64, were found shot dead, the Stark County Sheriff's Office said.
The office said it has secured arrest warrants for Brinkman for two counts of murder for the Johns' deaths.
Brinkman worked for the Johns for a number of years and was allegedly watching their home while they were on vacation, Stark County Sheriff George Maier said today.
The Johns' killings took place during a robbery, a Stark County Sheriff's Office spokeswoman said.
Brinkman allegedly dated the Johns' daughter, Maier said.
"They were friendly enough with him that they were comfortable with him watching their home while they were on vacation," Maier said.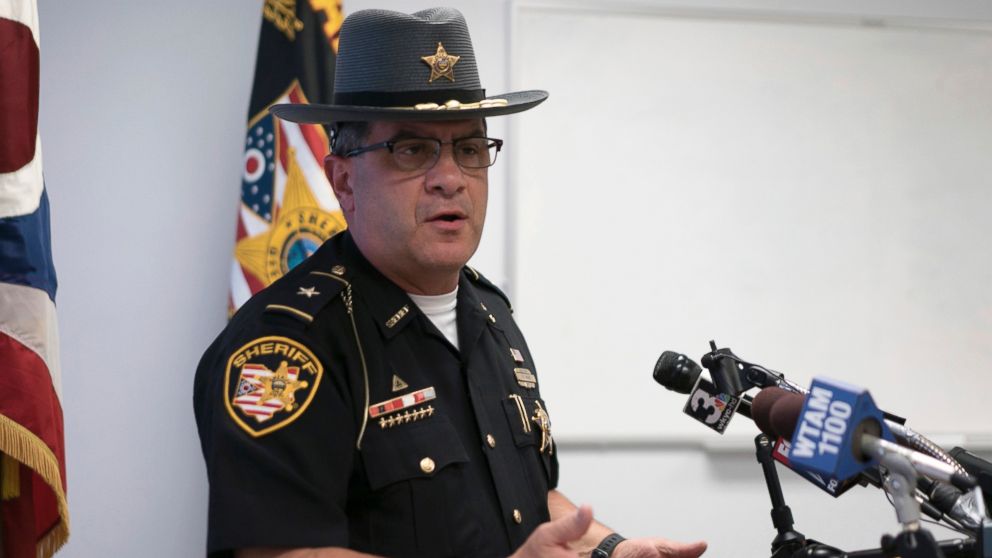 When Rogell John didn't show up for work at the family business, Maier said, his son went to check on him Monday and found his father and stepmother dead.
Maier said police believe that the killings of the three women in North Royalton took place before the Lake Township homicides.
He added that police do not think that those women had any connection to the Johns.
Brinkman was taken into custody this morning in connection with the North Royalton case after an hourslong standoff. The standoff began around 9 p.m. Monday at a Brunswick, Ohio, home, the Brunswick Division of Police said at a news conference this morning.
Police officers forced entry into the home this morning and were able to take Brinkman into custody by utilizing a stun gun, police said. No shots were fired. He was the only person in the house at the time and did not say anything during the encounter, according to police.
Loeding said today that while Brinkman is the suspect in the North Royalton case, he has not yet been charged. He remains in North Royalton police custody.