The ex-wife of a man who allegedly went on a killing spree last week in Arizona said he was her "personal terrorist" and that she and her son spent the last nine years living in fear for their lives.
Dr. Connie Jones said her ex-husband, Dwight Lamon Jones, 56, told her that she was "his property" and threatened that he was either going to kill her if she left him or commit suicide after slaying her and their son.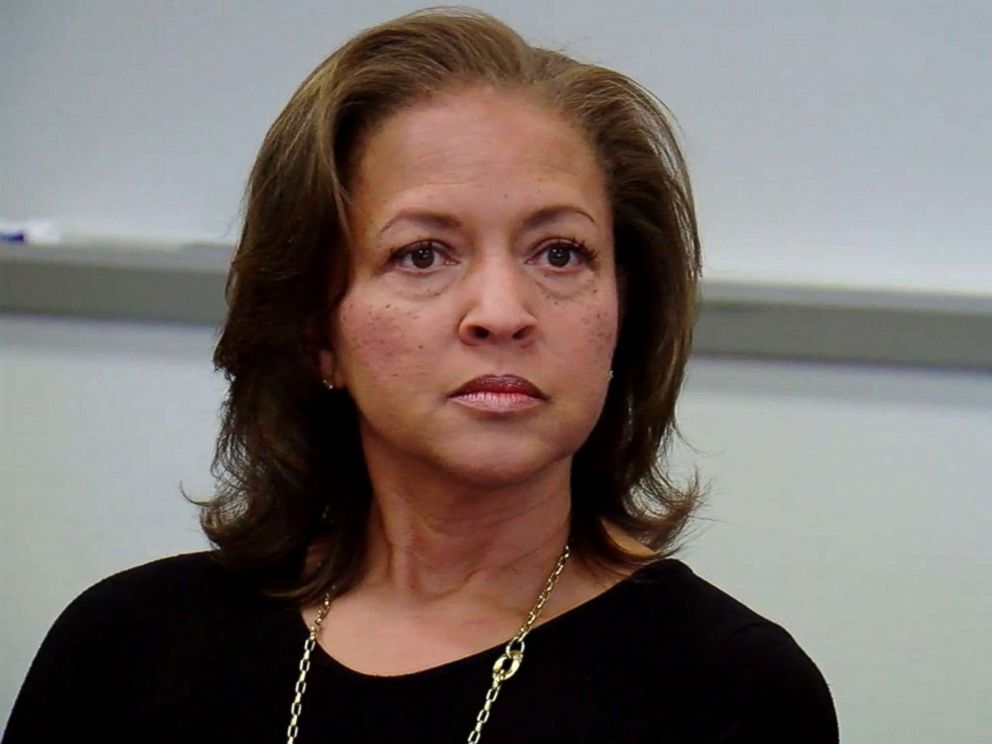 "This tragedy has profoundly affected me and my son, firstly because we know that we were the primary target for Dwight Jones and we are very grateful to be alive today," Connie Jones said Tuesday at a press conference. "Secondly, we feel great sorrow for the families and for the victims -- six innocent people who were killed at the hand of a maniac."
Dwight Jones died June 4 at an Extended Stay America hotel in Scottsdale after a police standoff, officials said. Jones, who allegedly fired at officers, was gassed, and a robot was sent inside, where he later was found dead from a self-inflicted gunshot.
"His death, I think, is the best thing that's come out of this whole ordeal, and I hope that where he's going he will finally get what he deserves," his ex-wife said.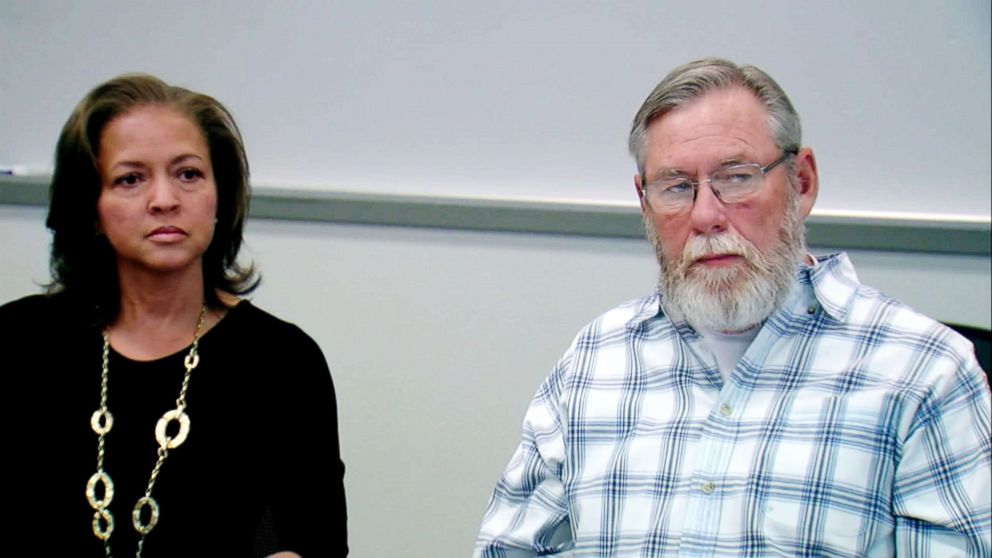 The Maricopa County Sheriff's Office said most of the victims who were ambushed and shot dead by Dwight Jones had been involved in his divorce proceedings -- including renowned forensic psychiatrist Dr. Steven Pitt, who had diagnosed his mental illness.
Pitt, who consulted with law enforcement on a handful of prominent cases, including the JonBenet Ramsey murder and the Jodi Arias trial, was gunned down outside his office in Phoenix May 31.
Jones' next two victims were paralegals at the law firm Burt Feldman Grenier. A partner at that law office, Elizabeth Feldman, who attended the news conference Tuesday, represented Connie Jones in her divorce. Two paralegals who worked at the office, Veleria Sharp, 48, and Laura Anderson, 49, were shot at the office on June 1.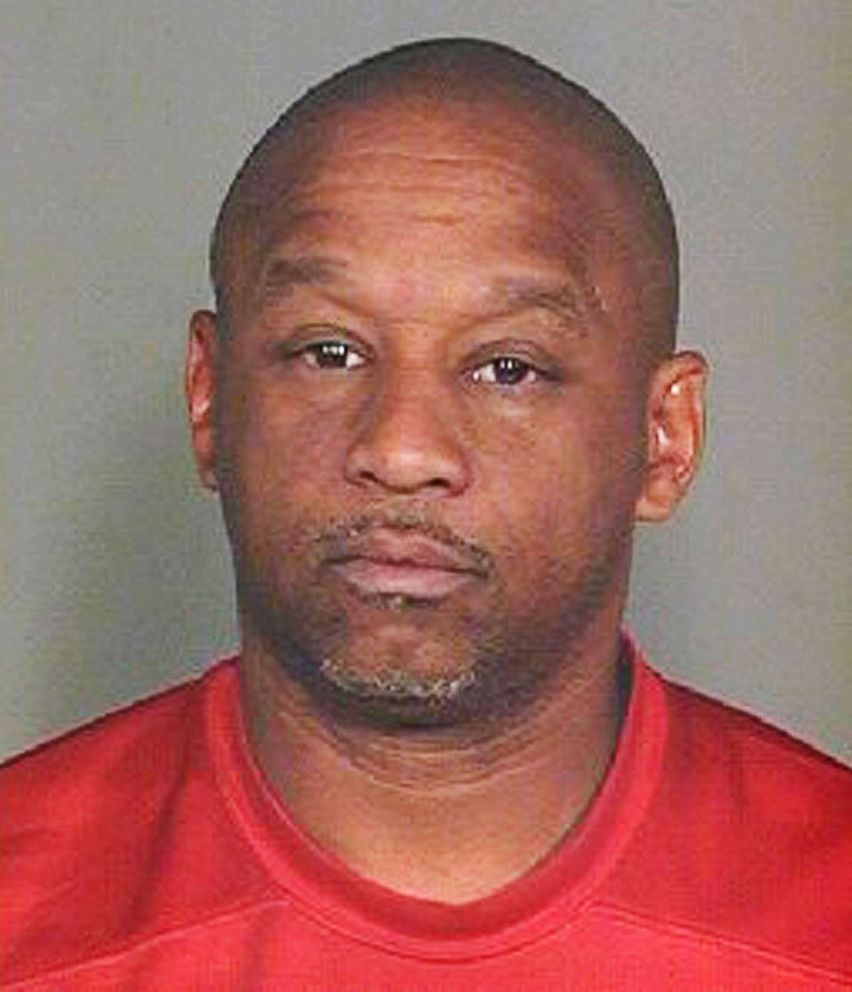 The fourth victim, life coach Marshall Levine, was killed just after midnight on June 2 at his Scottsdale office, police said.
Dwight Jones' son, as part of the divorce, was ordered to see a psychiatrist who works in the same office space as Levine, who did not appear to be an intended target and was in the wrong place at the wrong time, police said.
Mary Simmons, 70, and Byron Thomas, 72, friends of Dwight Jones who played tennis with him, were found shot to death on June 4, just hours before the alleged killer took his own life in the police confrontation.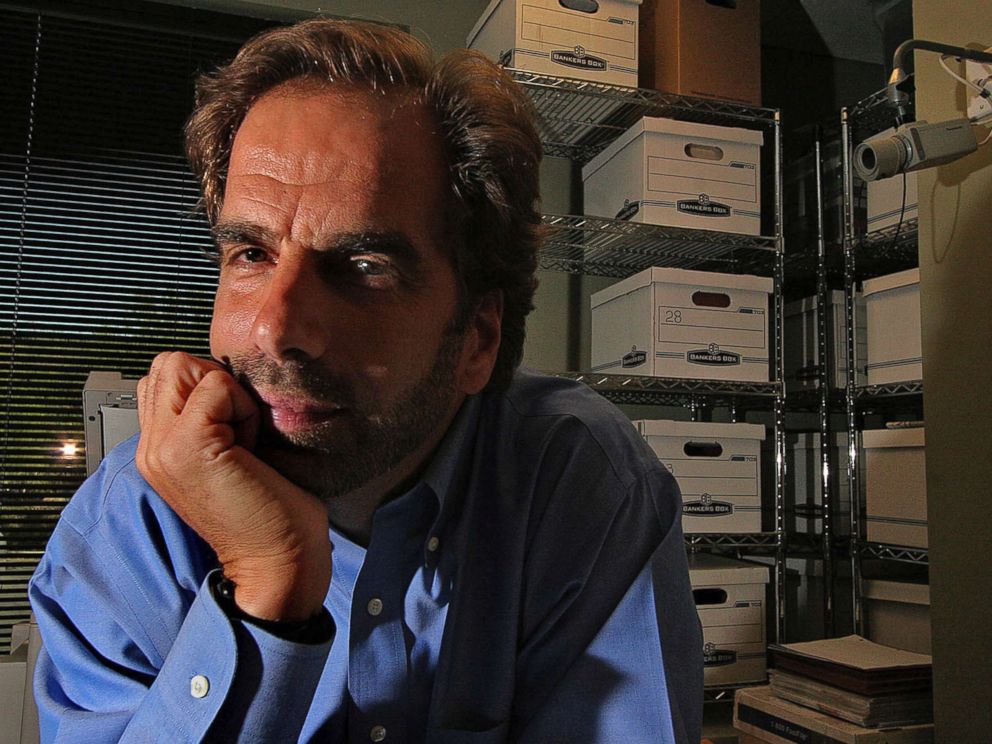 Connie Jones said that for the last nine years her and her son's lives had been a living hell.
"He did tell me ... that because of his strong hold on me, that I am his property, that he could wait for a long time before he got his revenge," she said. "That he could wait years, that he would wait until my defenses were down and then he would act upon that."
She filed for divorce in 2009 after she said he threatened to kill her in front of their son, who was then 12, and ended up being taken into custody following a standoff with police.
She said that when she went to court, she thought she had more than enough evidence that "he was a threat to us, that there was a very high likelihood that he was going to commit crimes against us, and be a physical threat to us."
"I thought that the courts when they heard that, they would help us, that they would stop him, but they did not," she said.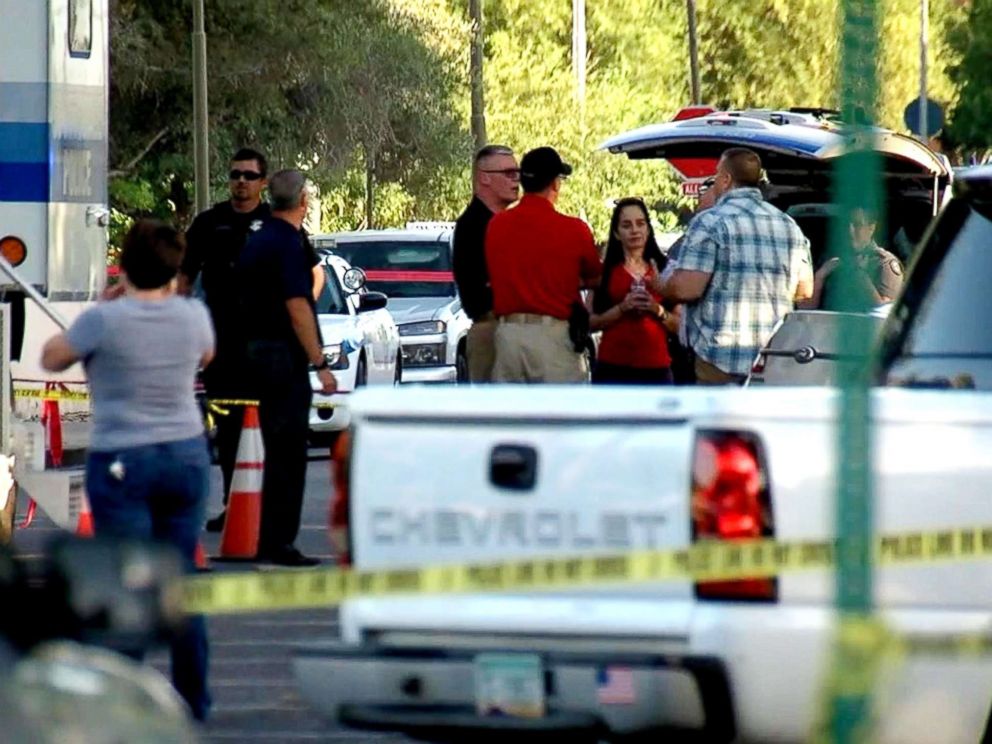 Instead, she said her ex-husband used "the court to further his torture and harassment of me."
He prolonged the divorce proceedings by hiring and firing attorneys, nine in all.
"Part of the contentiousness of the divorce was the visitation," she said. "I felt this man was a threat to the child. I felt that he was a threat to his emotional and physical safety, which the judge agreed. And yet he was given supervised visits, not no visits."
She said she was also ordered to pay for the supervised visits despite Dwight Jones attempting to kidnap their son during one of them.
"I knew that one day we would be in a situation where he was trying to kill me," she said. "And I felt that I had a personal terrorist. Most people have a general risk in life. I had someone who was specifically targeting me, someone who had time and nothing else to do but think about how to hurt me."
She said that as part of the divorce settlement, completed in 2011, she was ordered to pay him $6,000 a month for five years. He was also granted about $300,000 from their checking account, retirement funds and their child's college fund, which he claimed as community property.
She said Dwight Jones, who had served in the Army for three years, never held a steady job and expected her to take care of him for life.
She also said she paid some of his attorney's fees.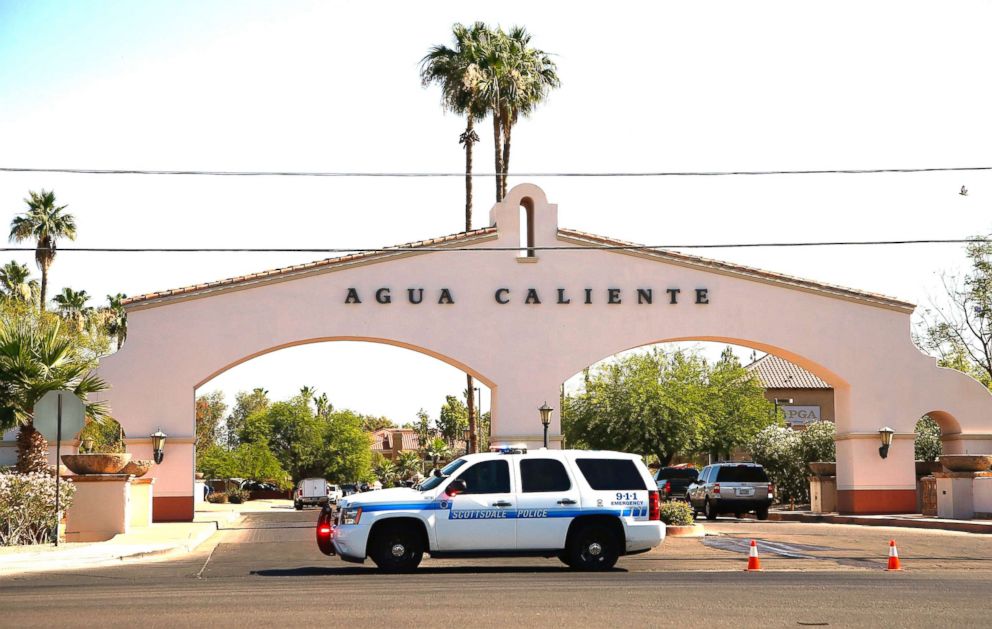 During the divorce proceedings, she said she was so fearful for her life, her attorney assigned a private investigator, Rick Anglin, a former police officer, to provide her security. She eventually married Anglin.
"Elaborate measures were taken for their protection," Anglin said during Tuesday's news conference. "We had three safe houses, countless rental cars. We had attack-trained dogs that we had to bring in that were 24-hour security.
"Dwight Jones repeatedly tried to get through our security, but he was never able to gain access to the family."
He said Connie Jones had to eliminate any pattern from her and her son's lives, such as not going to the same grocery store or taking the same route to work. They even had to plan in advance to go to the movies.
Anglin said Connie Jones was given extensive training in firearms and defense tactics, including defensive driving.
"The reason for that was that we had always predicted that he was going to be a threat, but the threat was always going to be aimed at her," he said. "We thought that she was going to be the one. We were certain that she was going to have this final confrontation."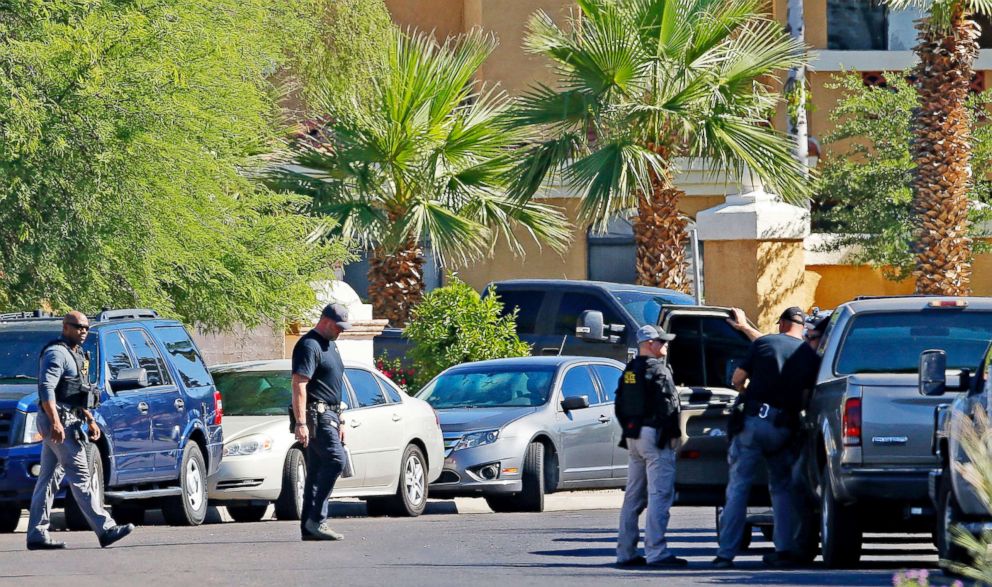 Anglin said Connie Jones and her son were on a planned cruise when Dwight Jones started his killing rampage.
He said they returned in the middle of the killing spree and that when he and his wife heard that the victims were Pitt and two women who worked at the Burt Feldman Grenier Law Firm, they quickly realized Dwight Jones was a likely suspect.
"I reached out to the Phoenix Police Department Violent Crimes Unit. I told them who I thought their suspect was. I told them how the three crime scenes were directly linked," Anglin said. "I also told them where he was at. I knew where he was at because he had been staying at the Extended Stay for nine years."
Connie Jones and Anglin said they will now try to find a semblance of a normal life while mourning those who were killed.
"He's a coward, an absolute coward," he said of Dwight Jones. "He killed six people by ambush."