Philadelphia Eagles coach was 'looking forward' to White House visit before Trump disinvited champs
The White House accused the Philadelphia Eagles of abandoning their fans.
Philadelphia Eagles coach Doug Pederson had been "looking forward" to visiting the White House before President Donald Trump disinvited the Super Bowl-winning team, he said Wednesday.
Breaking his silence in a news conference at the Eagles' training facility in Philadelphia, Pederson mostly declined to handle the hot-potato subject of the last-minute snub the commander in chief issued Monday, a day before the team was to be honored at the White House.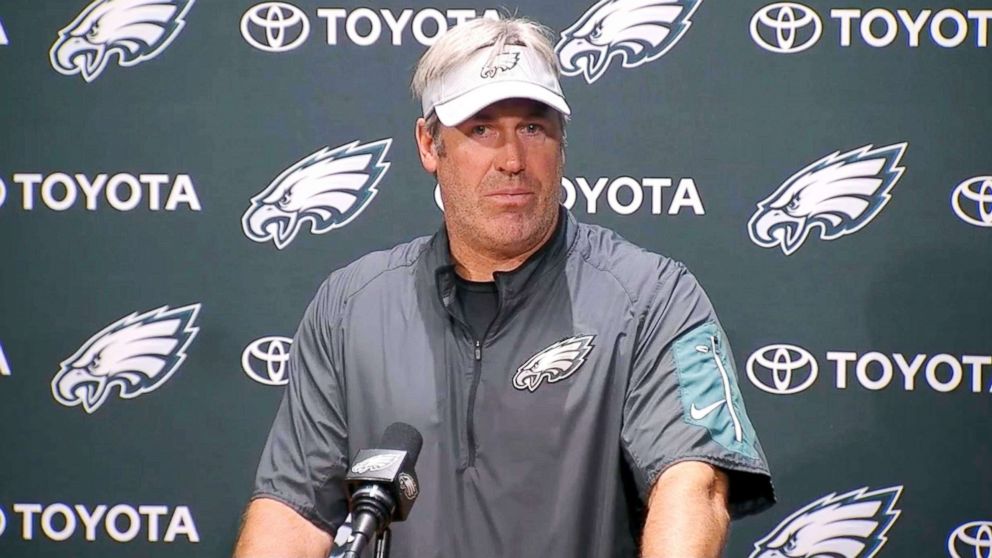 "This is going to be a blanket statement and then I'm not going to discuss it further," Pederson, 50, said before taking more than a half-dozen questions, mostly about the rebuff from Trump.
"I was looking forward to going down, obviously," said Pederson, who led the Eagles to a 41-33 Super Bowl upset over the New England Patriots in February and brought the Lombardi Trophy to Philadelphia for the first time in the team's 84-year history.
"You know, we did something last season that was very special. It's a milestone here in the city of Philadelphia, our organization. And I was looking forward to going down and being recognized as world champions and, you know, it is what it is."
In an unusual move, Trump personally issued a statement, apparently after hearing that many Eagles' team members planned to boycott the White House after the president made such a fuss about NFL players' protesting police brutality and racism by taking a knee for the national anthem.
The NFL enacted a widely panned new rule last month requiring players on the football field to stand for "The Star-Spangled Banner" or stay in the locker room until after its performed.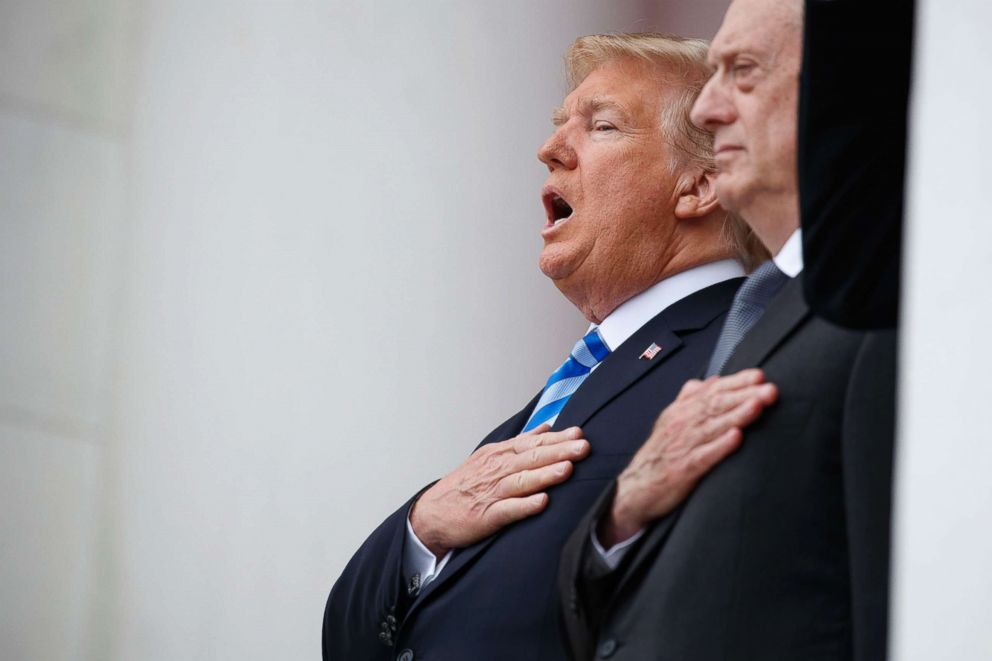 "The Philadelphia Eagles are unable to come to the White House with their full team to be celebrated tomorrow," Trump said in his statement issued Monday evening. "They disagree with their President because he insists that they proudly stand for the National Anthem, hand on heart, in honor of the great men and women of our military and the people of our country."
Instead of honoring the Super Bowl champs, Trump Tuesday hosted "A Celebration of America" event at the White House to "honor our great country, pay tribute to the heroes who fight to protect it, and loudly and proudly play the National Anthem."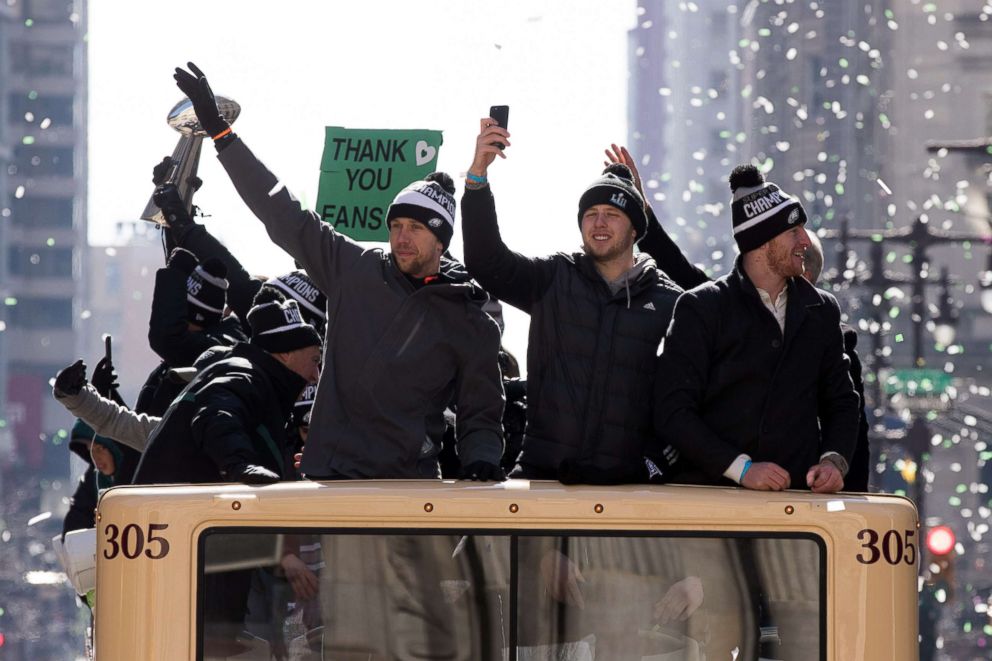 The president's billed ceremony honored "our great country" and paid a "tribute to the heroes who fight to protect it, and loudly and proudly play the National Anthem."
Pederson said he is trying to prevent the controversy from interfering with organized team activities, including practices, this week.
The coach didn't mention Trump by name or the White House during the news conference that lasted less than half an hour.
"What you've seen and what you've heard is enough," Pederson said after being asked repeatedly about the presidential brush off.
"And I'm not discussing it. I'm not going to stand here and discuss it because we have two OT [organized team] practices. I'm focused on these next couple of days, getting through next week and onto training camp. So that's where we're at."
Asked about reports that only a handful of players had planned to accept the invitation to go to the White House with him and team owner Jeffrey Lurie, Pederson would only say, "We're united, we're a team; been that way since I been here."
He said it wasn't even a topic of conversation for his players.
"Nobody was talking about it. Nobody," he said. "It's over. It's behind us. We're moving on."
Pederson doesn't believe the rescinded invitation will be a distraction for his team and coaching staff, he said.
"The way I cut it out is I focus on today," Pederson said. "You know, I come in here with energy, sit in front of the team and say we got a great day of practice coming up and we're going to make the most of it, we're going to get better as a football team today, and for me that eliminates any distraction."
Trump said he did not rescind the invitation to the White House for "1,000 Eagles fans" whom he said still wanted to attend the "Celebration of America" event. The White House Tuesday accused the Philadelphia Eagles of abandoning their fans.
But Pederson seemed to take offense over the White House's position and applauded Eagles fans as "the greatest fans in the National Football League."
"When we had that parade back in February, our fans, our true fans, they're beside us, we're beside them," Pederson said. "I love everything about the people who come and watch us, support us, whether it's training camp or in the stadium.
"I can't say enough good things about what our fans have done for us. The support, the love we felt all offseason and we continue to feel."
Philadelphia Mayor Jim Kenney issued a statement praising both the fans and the players, including those who "stand up for the causes they believe."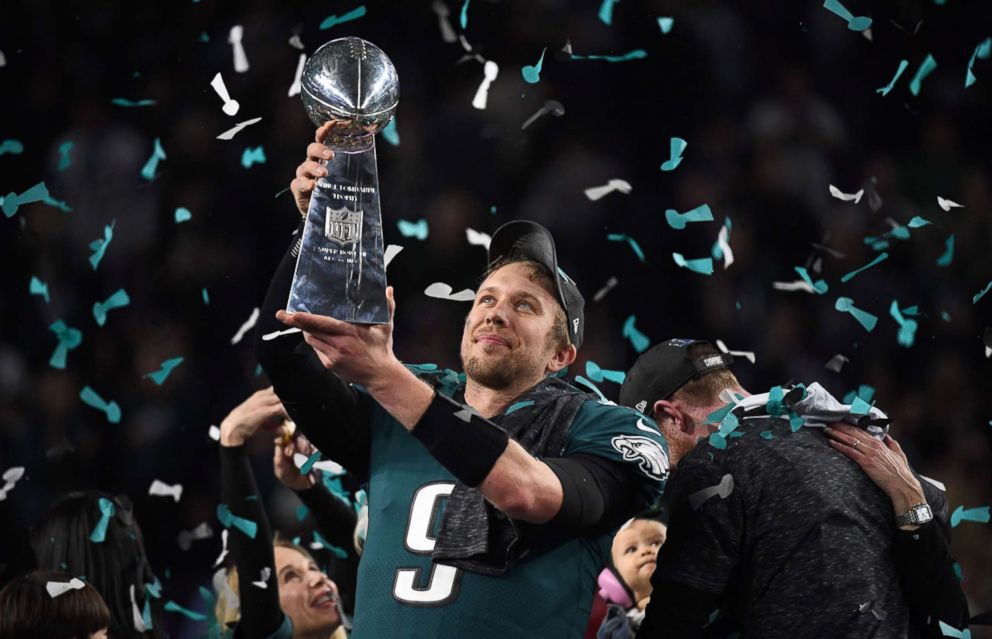 "They represent the diversity of our nation -- a nation in which we are free to express our opinions," Kenney said.
Meanwhile, NBA star LeBron James, who visited the White House three times when Barack Obama was president -- twice as a member of the world champion Miami Heat and once in 2016 as a member of the Cleveland Cavaliers championship team -- said he wasn't surprised by Trump's decision.
During a news conference Tuesday, James said Trump might as well not invite either the Cavaliers or the Golden State Warriors, who are battling it out for the NBA title, to the White House.
"I mean, no matter who wins this series, no one wants the invite anyway. It won't be Golden State or Cleveland going," James said, adding that Eagles fans shouldn't let the presidential cold shoulder take away "from what that unbelievable team did and accomplished."