An eighth person has died as a result of the Carr Fire burning through Shasta County, California, officials said.
A heavy equipment mechanic for the California Department of Forestry and Fire Protection who was assigned to the Carr Fire -- the second-largest wildfire -- near Redding was killed in a car accident on Highway 99 in Tehama County early Thursday morning, the depart said in a statement.
The Carr Fire has burned more than 176,000 acres over the last few weeks has destroyed more than 1,000 homes, fire officials said. Among the eight victims of the Carr Fire were a woman and her two young great-grandchildren.
The largest fire glazing through the Golden State, the Mendocino Complex Fire in Northern California, has burned at least 302,086 acres since July 27, making it the largest ever seen in the state. It was 48 percent contained as of Thursday morning, and authorities said it probably wouldn't be contained before September.
More than 13,000 firefighters are working to curb the blazes amid sweltering temperatures and super-dry conditions. The hot weather conditions will continue, and limited rainfall is forecast in the coming days.
Across the state, 12 wildfires have burned through 667,000 acres and destroyed or damaged 2,000 structures, according to CAL Fire. More than 4,400 residents have been evacuated from their homes, the department said.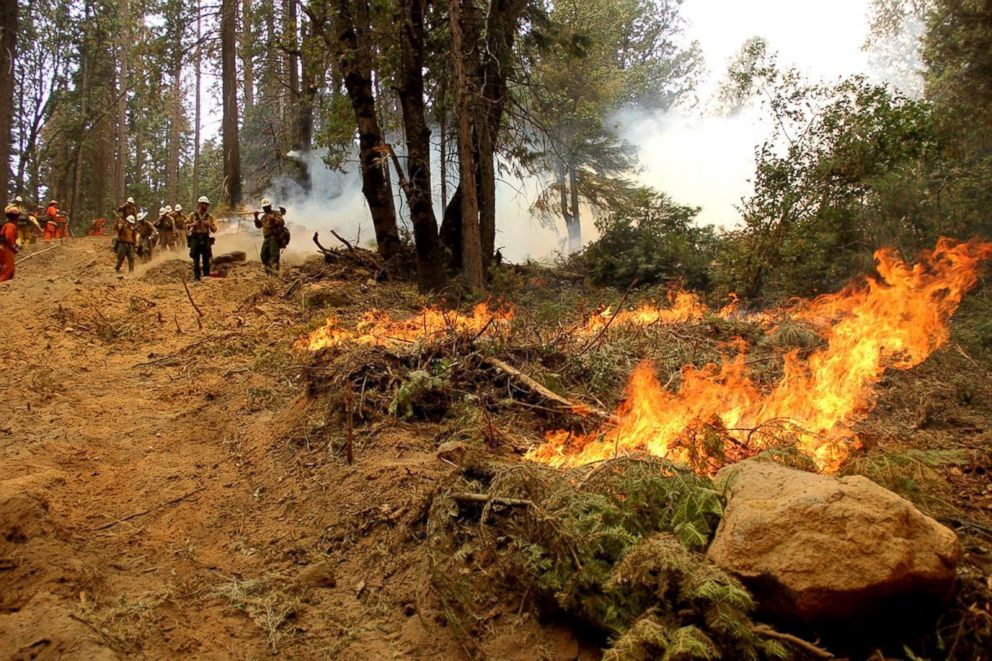 On Wednesday, police arrested a man suspected of sparking one the massive wildfires raging across California as firefighters fight to contain the largest fire in state history.
Authorities charged 51-year-old Forrest Gordon Clark on multiple counts, including two counts of felony arson, in connection with the Holy Fire, which has charred more than 9,614 acres of land in Riverside and Orange counties as of Thursday afternoon, authorities said.
Clark is accused of setting a fire in Trabuco Canyon, which has damaged or destroyed at least 14 structures, the Orange County District Attorney's Office announced after he was formally charged on Thursday.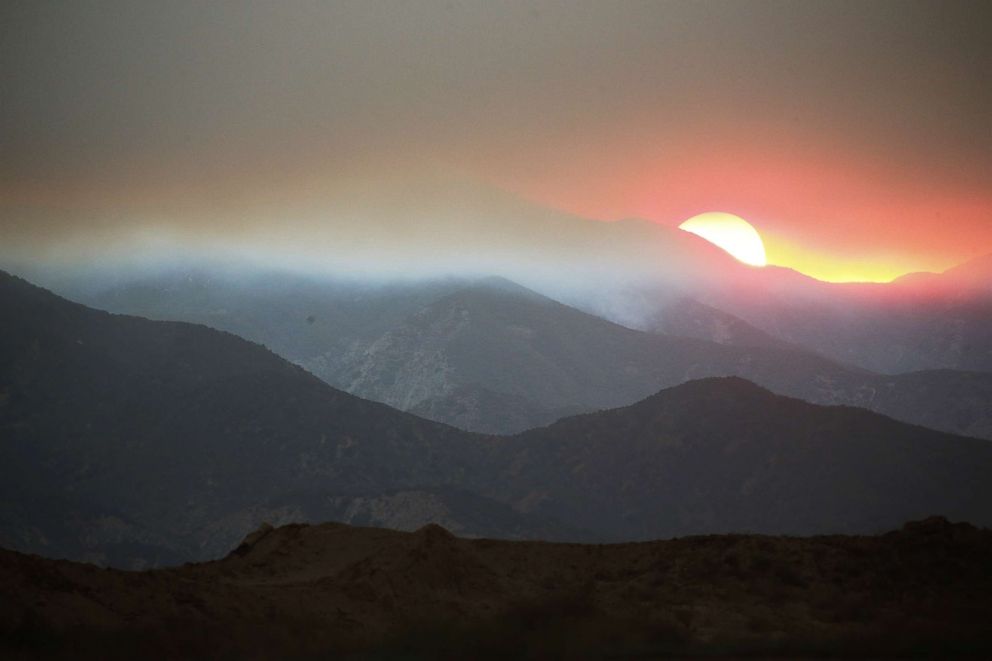 The man-made blaze was just 5 percent contained on Thursday as firefighters struggled in battling least 18 large wildfires burning throughout California.
Clark was scheduled to appear in court Thursday afternoon. It's unclear whether he's retained an attorney.
California's firefighting expenses have more than tripled from $242 million in the 2013 fiscal year to $773 million in the 2018 fiscal year that ended June 30, according to Cal Fire.
President Donald Trump on Wednesday issued a directive ordering federal agencies to prioritize protection of life and property over endangered species in effort to free up water resources, although officials said a lack of water wasn't a problem.
"California wildfires are being magnified & made so much worse by the bad environmental laws which aren't allowing massive amounts of readily available water to be properly utilized," Trump tweeted Wednesday. "It is being diverted into the Pacific Ocean. Must also tree clear to stop fire from spreading!"
Some state officials criticized the president's directive.
"We have plenty of water to fight these fires," Deputy Cal Fire Chief Scott McLean said in a statement. "The Carr fire has Whiskeytown Lake, Shasta Lake and Trinity Lake just to name a few water sources. The Mendocino Complex is next to Clearlake Lake. The current weather is causing more severe and destructive fires."